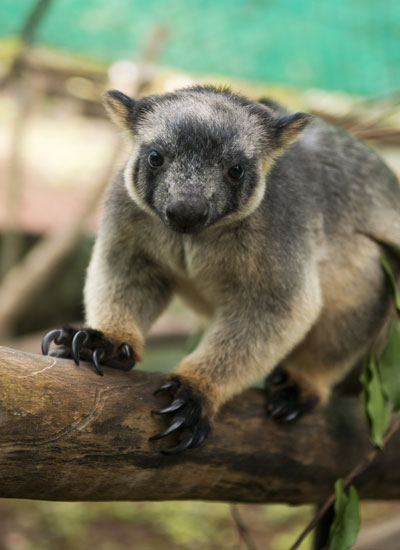 THE ATHERTON TABLELANDS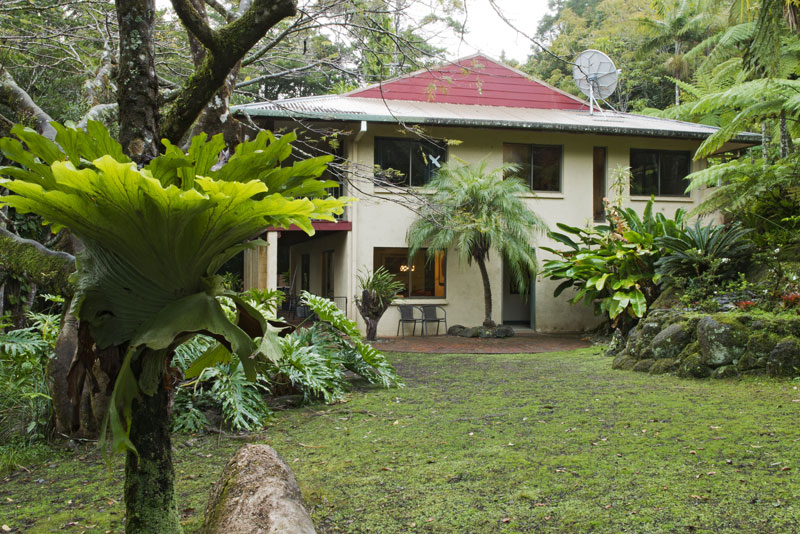 Kimberley and Anneli are in a rather cheeky mood this evening. After some noisy antics in their room upstairs, they were allowed a short late outing before bedtime. Once in the lounge room they are determined to make the most of it. Climbing up the curtain and balancing along the rod is a very popular pastime. And so is sitting on people's shoulders and gently playing with their hair. You have guessed it: Kimberley and Anneli are not fellow humans. They are young orphaned tree kangaroos. Their mischievous, potentially quite destructive play is encouraged by Margit Cianelli. She sees those energetic games as an important part of learning.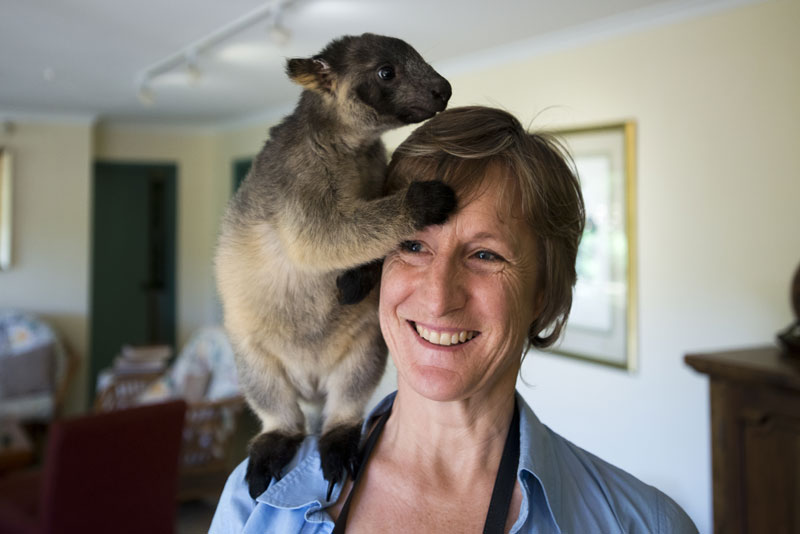 German-born Margit used to be a zoo keeper at the famous Wilhelmina Zoo in Stuttgart before she emigrated to Australia. She now owns the Lumholtz Lodge, an extraordinary B&B hidden in a patch of rainforest on the Atherton Tablelands. Here she combines hospitality with her passion for animals. The Lumholtz Lodge not only offers guests quality accommodation and tasty meals. Visitors benefit from the fact that the lodge is also a halfway house for orphaned, sick or injured native creatures. Interaction with such rarities as tree kangaroos can be an unforgettable experience.
The Atherton Tablelands west of Cairns is famous for its waterfalls, volcanic lakes, pockets of lush rainforest, quaint villages and coffee plantations, including numerous places where the addictive brew can be sampled. There is, however, another side the tropical highlands: It is a destination where animal lovers can get their fix. That night at the Lumholtz Lodge, Becky, an older pademelon, softly thumps along the corridor outside our room. It is a late night raid: The garbage bin in the laundry contains fruit and vegetable scraps, which are a tasty meal for the rainforest creature.
Another Pademelon, April, is also a regular and shows a lot of attitude, as Margit puts it. April walks in and out of the house as if she owns it. For guests staying at Margit's Lumholtz Lodge, intimate and surprising animal encounters are part of the package. That Kimberley and Anneli are in Margit's care however, is a stroke of luck. "Tree kangaroos are few and far between", she says. "I don't want to create the impression I have tree kangaroos all the time. Before these two girls, I hadn't had a tree kangaroo for seven years."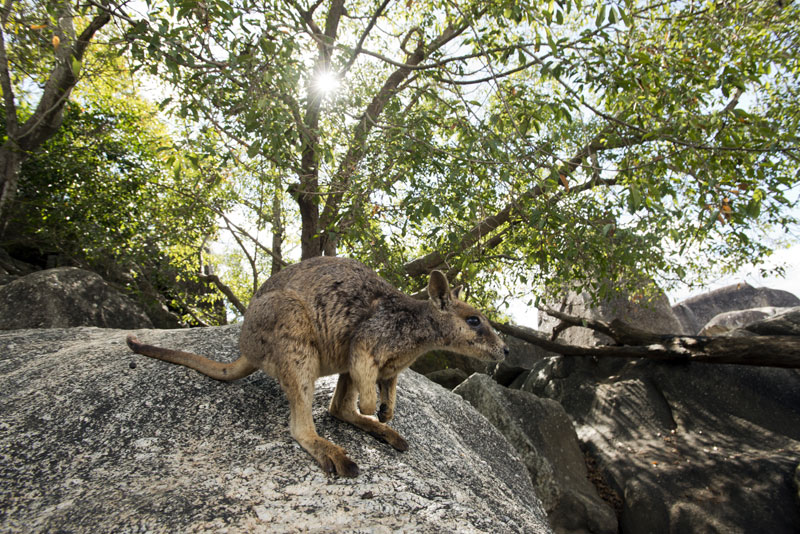 This story was originally published in the October/ November 2015  issue of Australian Country. Order the latest issue or subscribe to the magazine here.
Click here for more escape stories.
Words and photography Don Fuchs