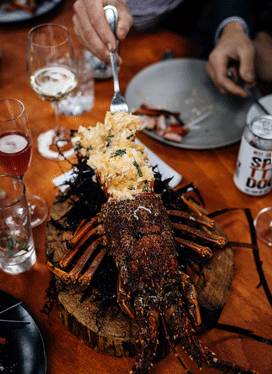 LONG TABLE LUNCH – Flinders Island Food & Crayfish Festival
The Tavern's Head Chef Toni Wood, a member of one of the oldest Aboriginal families on the island going back eight generations on her mum's side, will be crafting a unique dining experience that you can only get in Bass Strait. Toni is inspired by the island's fresh local produce and is passionate about showcasing it in the menus she creates for her guests.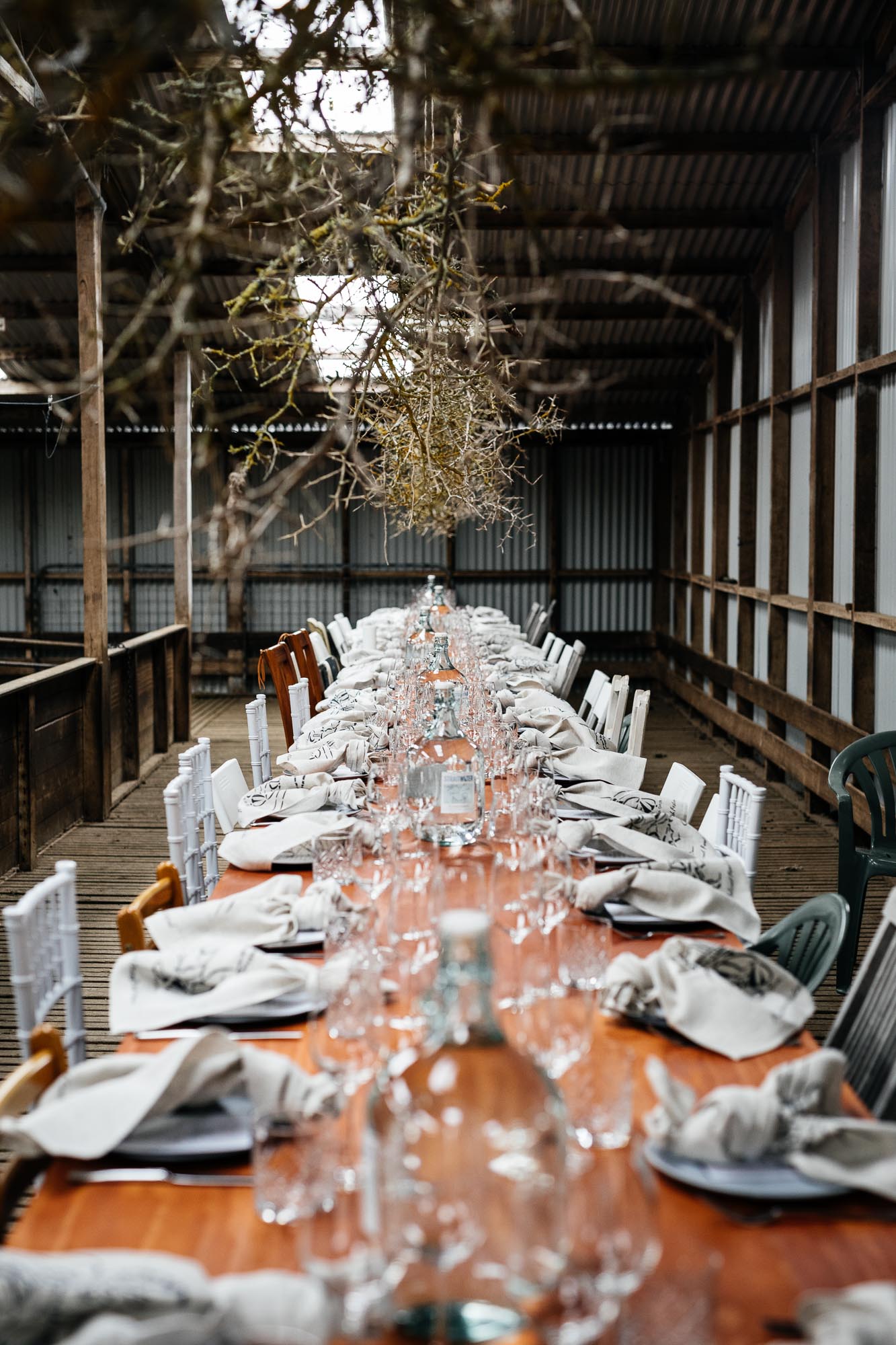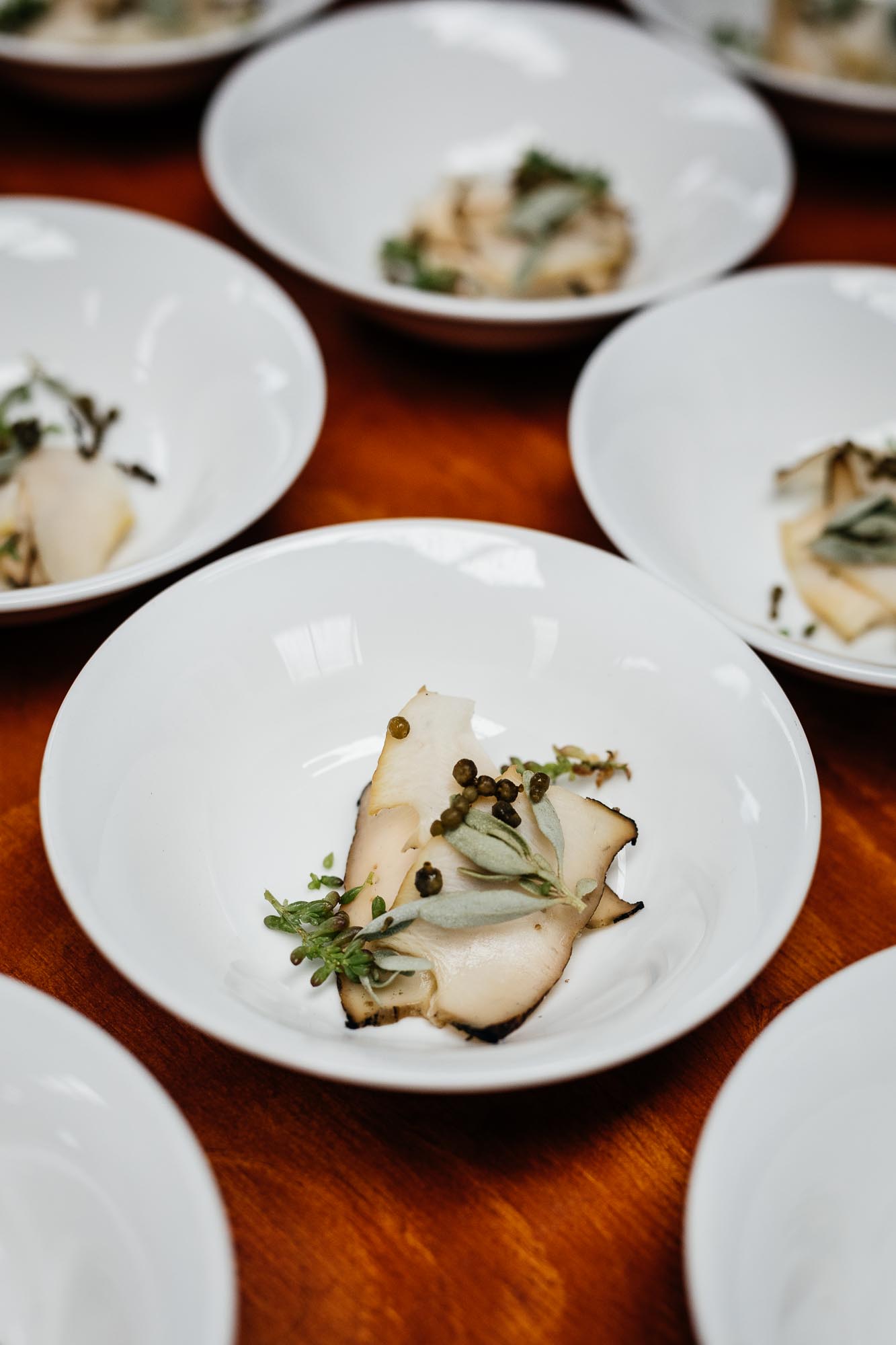 "There is a growing interest amongst diners about where their food is sourced from, which is why I will always choose local first," she says. Toni will be working alongside her Aunt and mentor, Maxine Roughley, the CEO of the Aboriginal Association and Licensee of the Furneaux Tavern.
"Many of my recipes come from my Aboriginal mother and Aunties passed down through generations and I am proud of that heritage," Maxine says. "It is why I am passionate about using native bush tucker and seafood because of the connection to family and culture."
The youngest member of the all-star cooking crew is Toni's daughter Emily Wood, a 16 year old Aboriginal girl who shares her mother and aunt's commitment to using native ingredients collected and prepared in the traditional way.Emily is just as enterprising as her mum and aunt, opening the first café in Lady Barron called the Tav Shack. It is open every Sunday, and longer during the school holidays, providing freshly roasted coffee and local food.
"I spend a lot of time with my Auntie Max in the bush learning how to forage for food like berries, Yakka Gum, She-Oak and seafood to ensure these cultural practices continue to thrive," Emily says.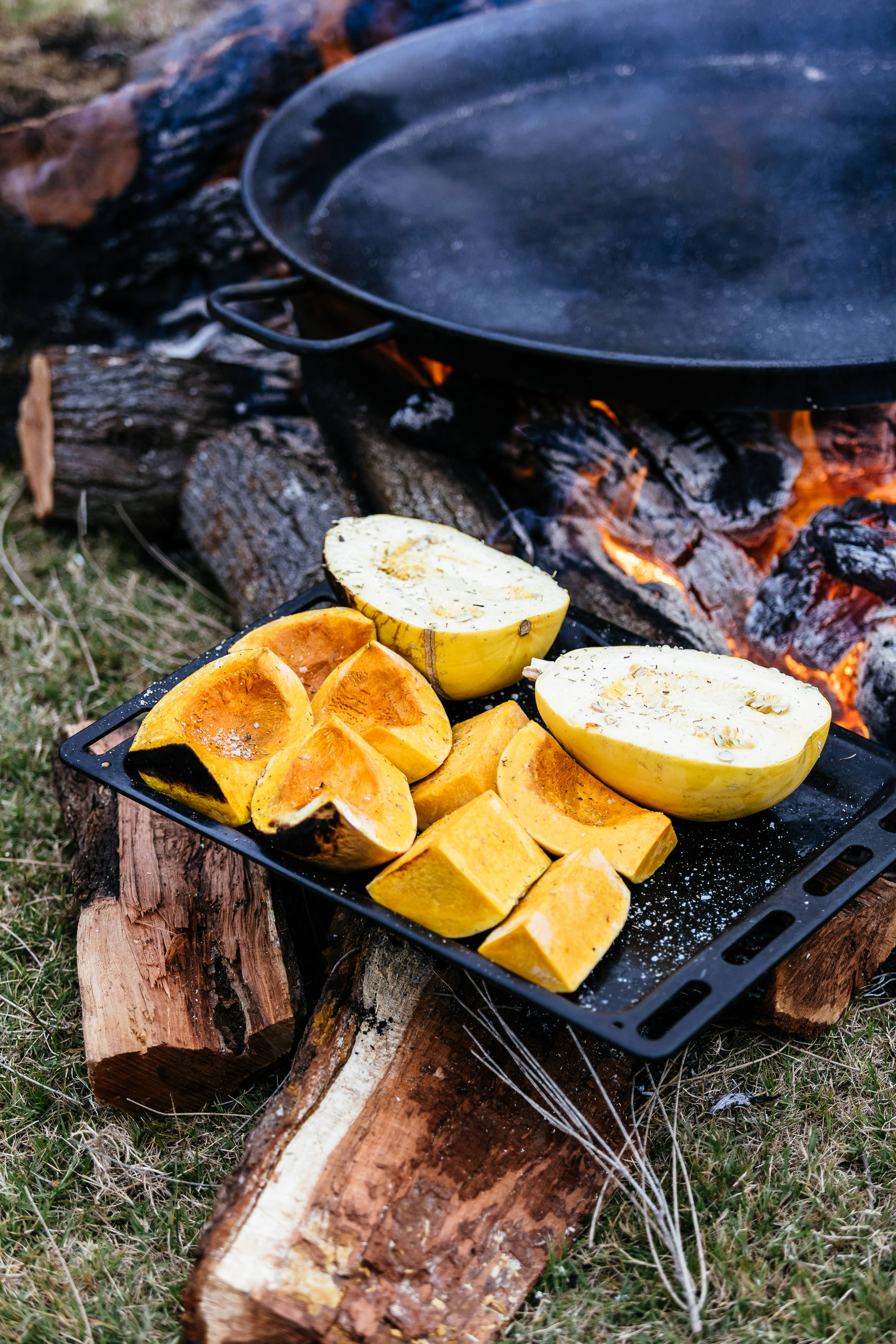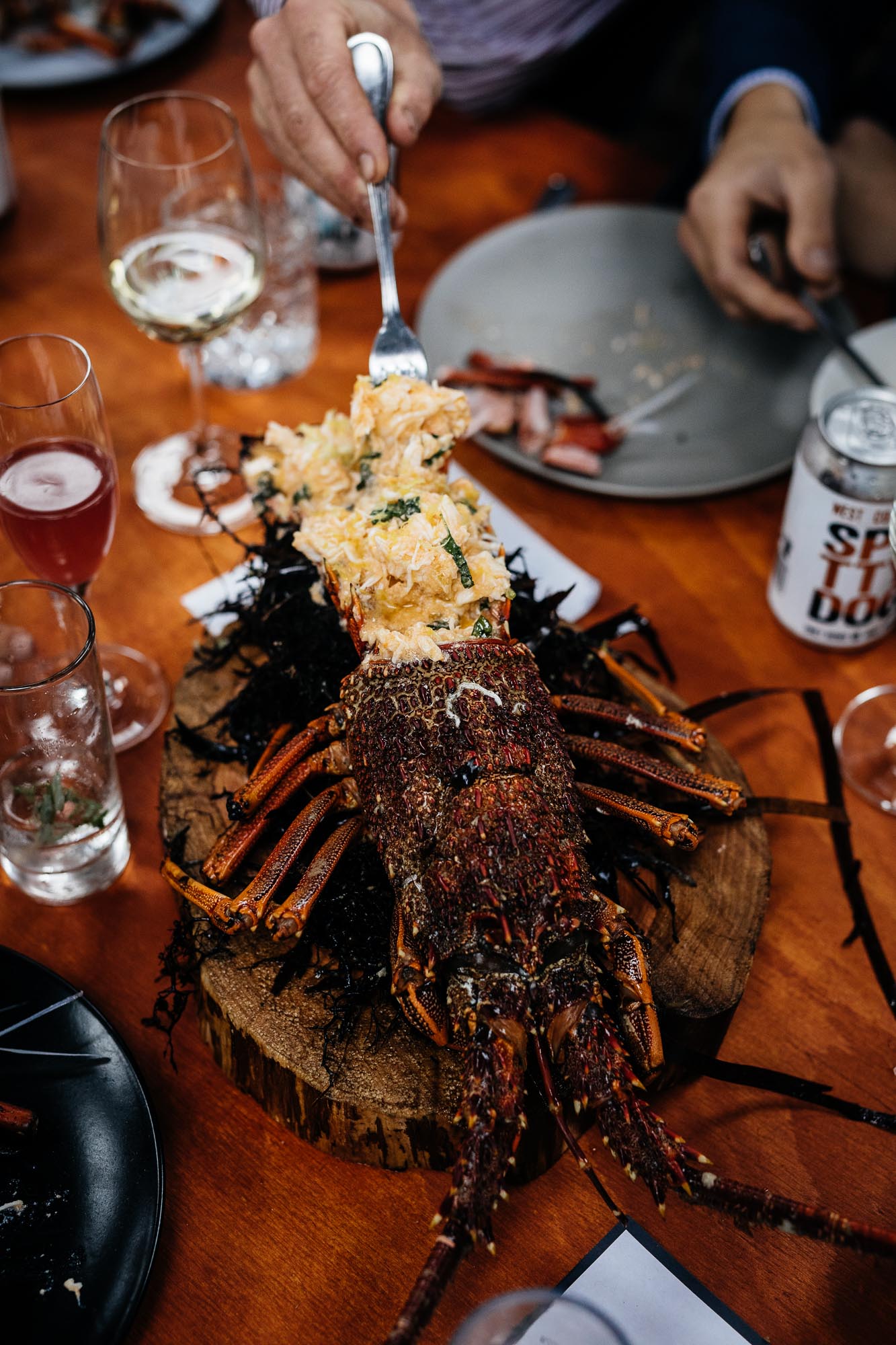 The Tavern's apprentice chef Adrianne Duggan will also be rolling up her sleeves to support the three Aboriginal chefs in the kitchen. Working hand-in-hand with the talented island restauranteurs will be two of Australia's top chefs, and Flinders Island frequent flyers, Jesse McTavish and Scott Stevenson who have worked with Toni, Maxine and Emily on many occasions.
Jesse, who used to head up Matt Moran's iconic venue North Bondi Fish, is now sharing his expertise with restaurants and cafes in Australia and internationally. The synergy between Jesse and the island makes a lot of sense. He is the son of legendary surfboard designer, Bob McTavish, and grew up with a love of surfing, fishing and the ocean, so it's no wonder he feels so at home here. He is passionate about sourcing and working with sustainably grown ingredients, forming strong relationships with farmers and suppliers. Jesse's restaurants Top Paddock and The Kettle Black were both known for honest food and as places where the menu changed with the seasons.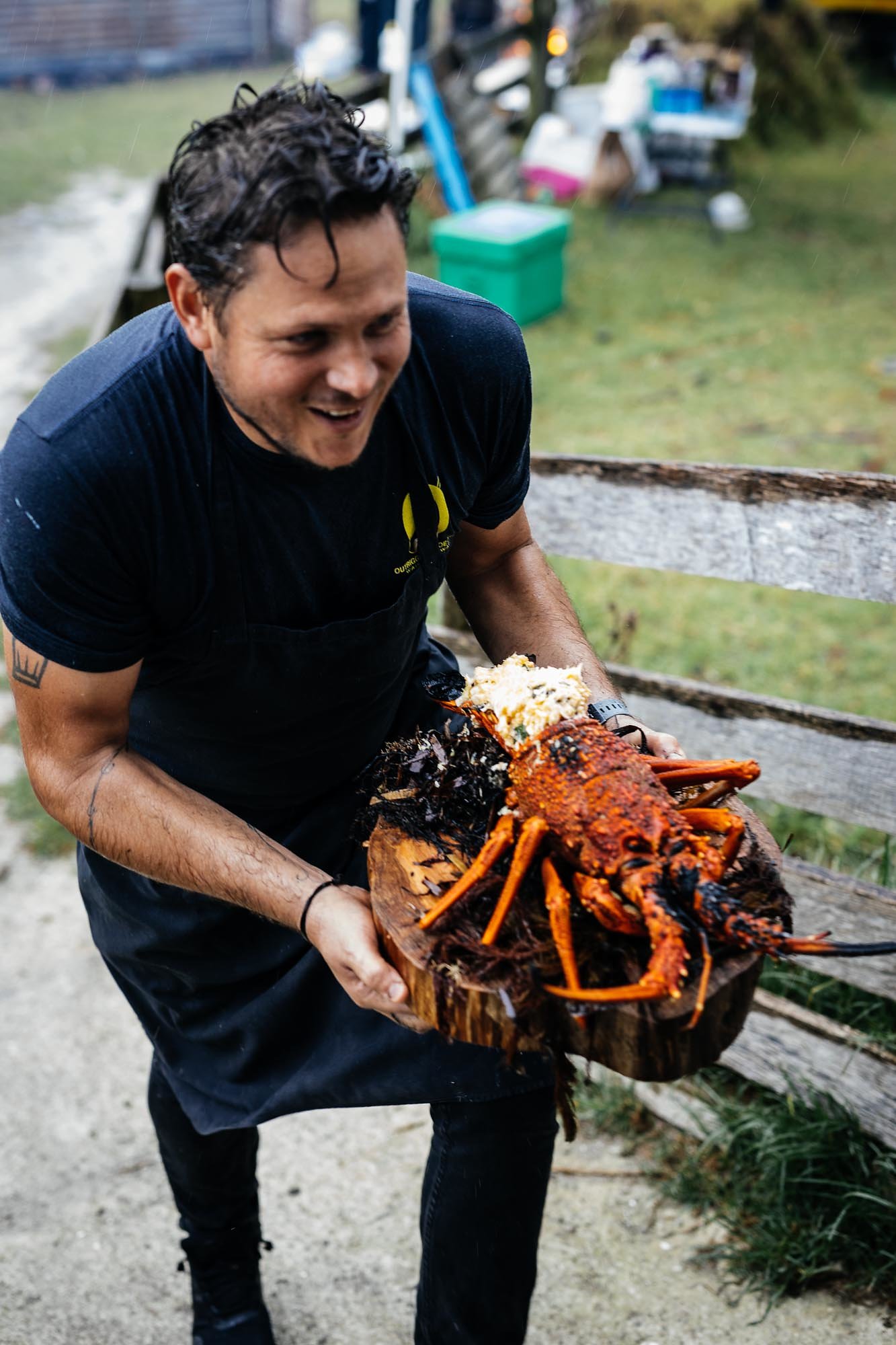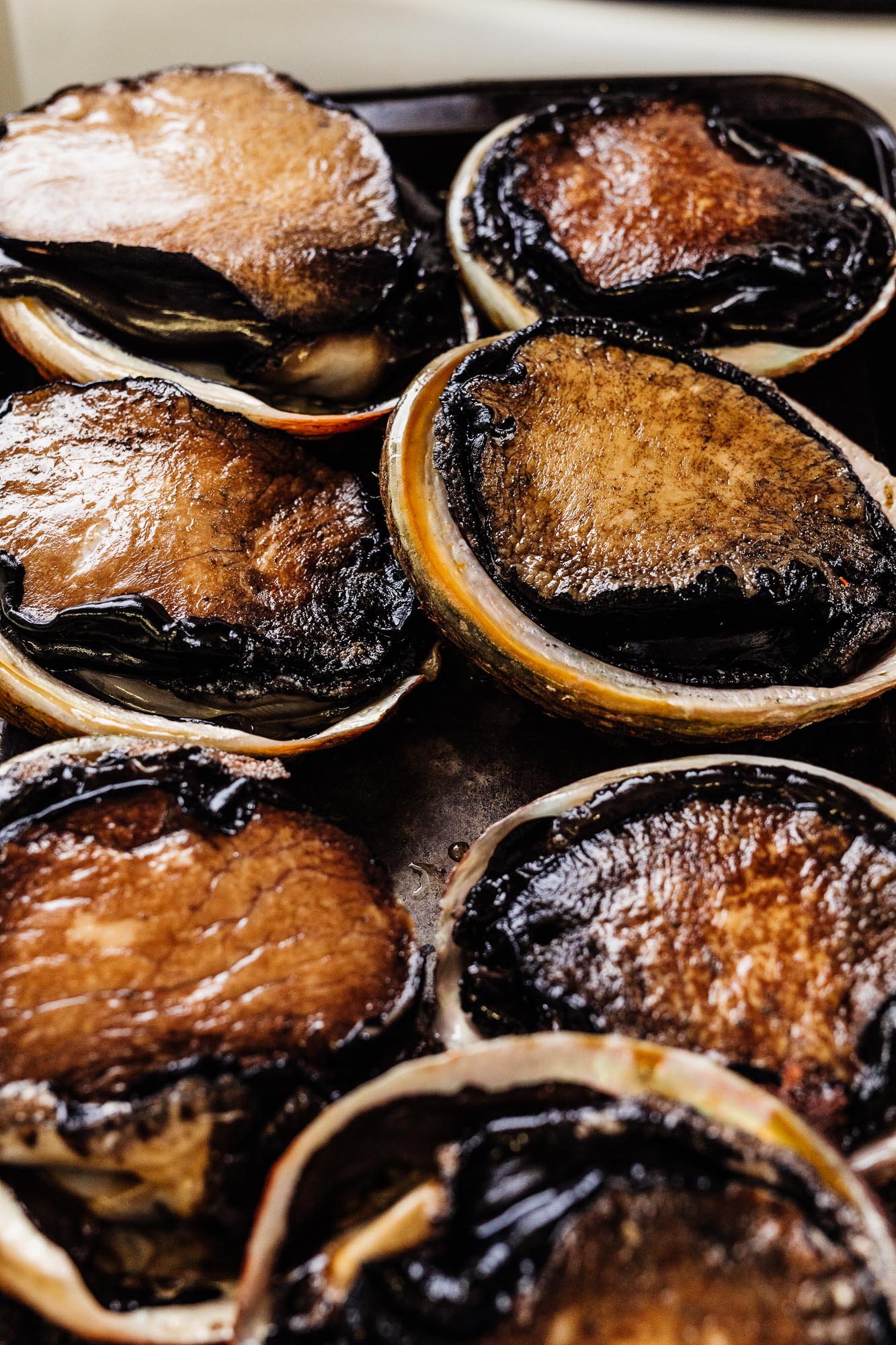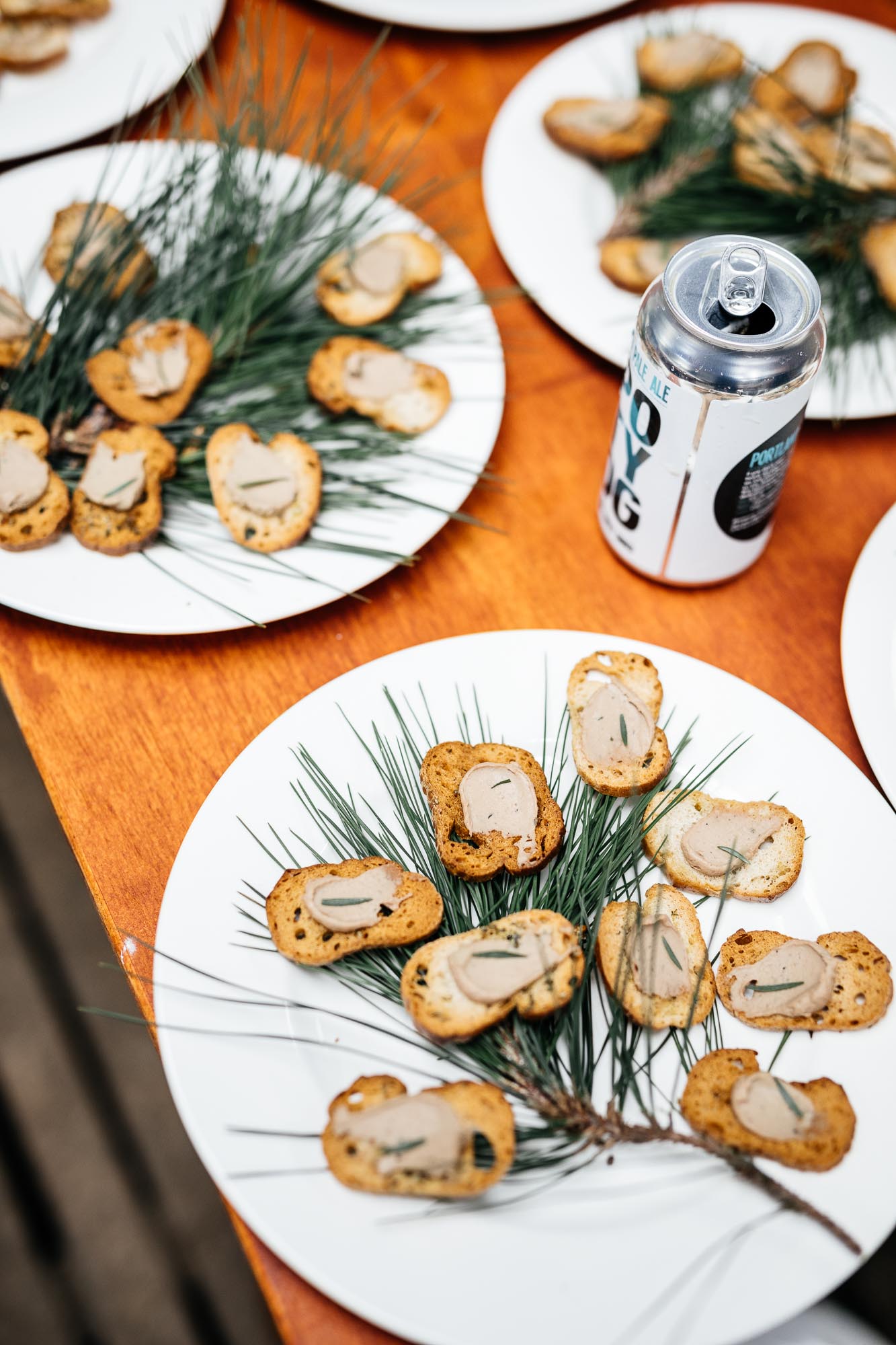 Scott Stevenson, the former Head Chef of one of Melbourne's hippest restaurants MoVida, is running the kitchen at the Marquis of Lorne, a trendy gastropub in Fitzroy built more than 150 years ago.  The venue has been described by Good Food magazine as 'punching above its weight'. Scott makes a point of showcasing seasonal Australian produce including seafood, beef and lamb.
Like a lot of talented interstate chefs who have visited the island, Jesse and Scott have fallen for the magical qualities of Flinders and its abundant produce. Toni describes Jesse and Scott as top blokes who have a deep connection with the island, and respect the traditions of the Flinders Island Aboriginal community.
"We love working with them because they watch and learn and are invested in supporting the community. It's why we love having them because they really get it," Toni says.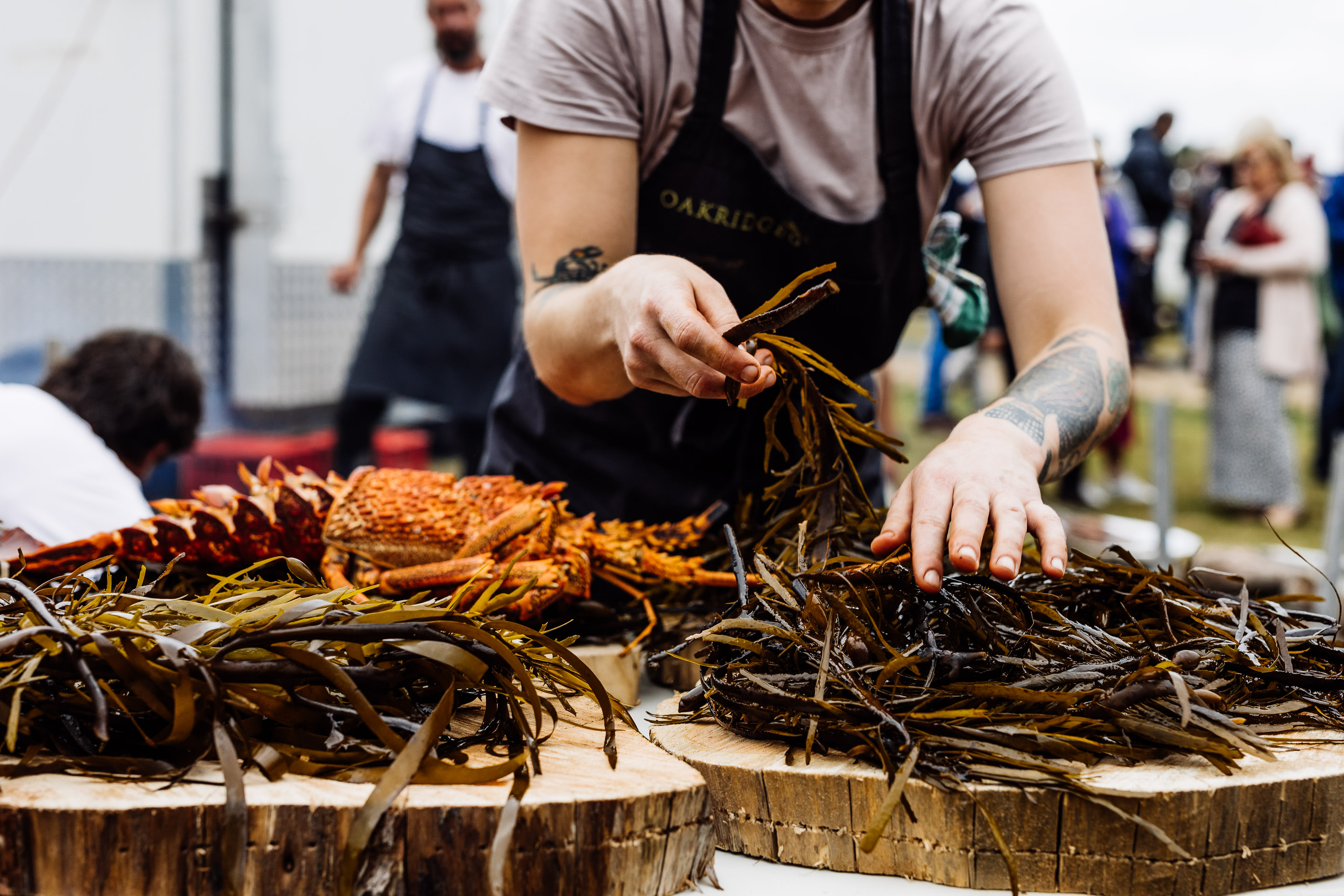 Along with Toni, Maxine, Emily and Adrianne, Jesse and Scott will be giving locals and visitors a once-in-a-lifetime culinary experience. "I am really pumped about being part of the Food & Crayfish Festival," Jesse says."I can't help but love and appreciate every aspect of the island – incredible produce, pristine beaches, epic waves – but most of all, the people and its history make it one of the most unique places on the planet."
The long table lunch will cater for 200 people and will be held on the grounds of the Tavern where diners can enjoy water views across Franklin Sound and share great stories with fellow guests.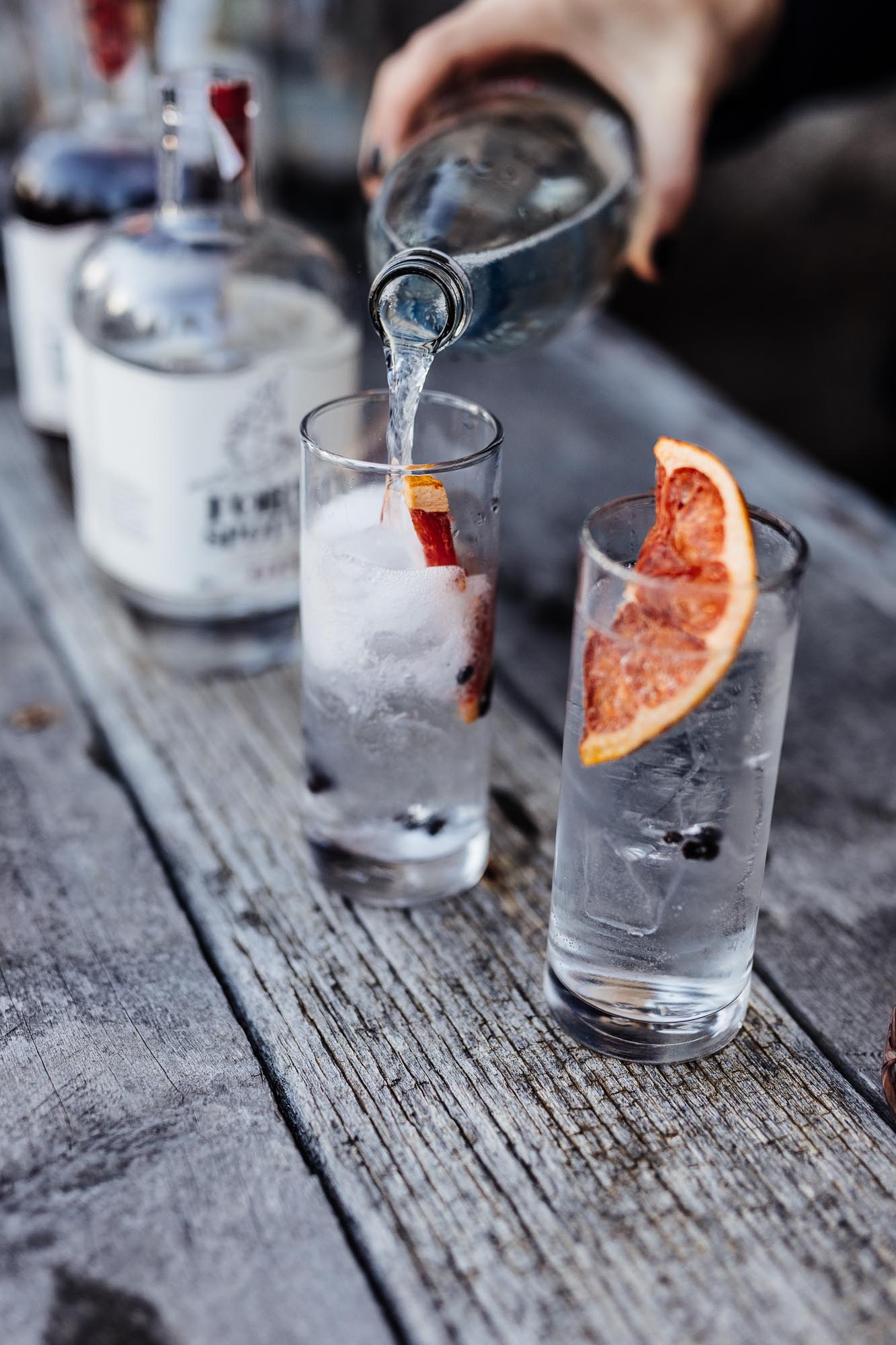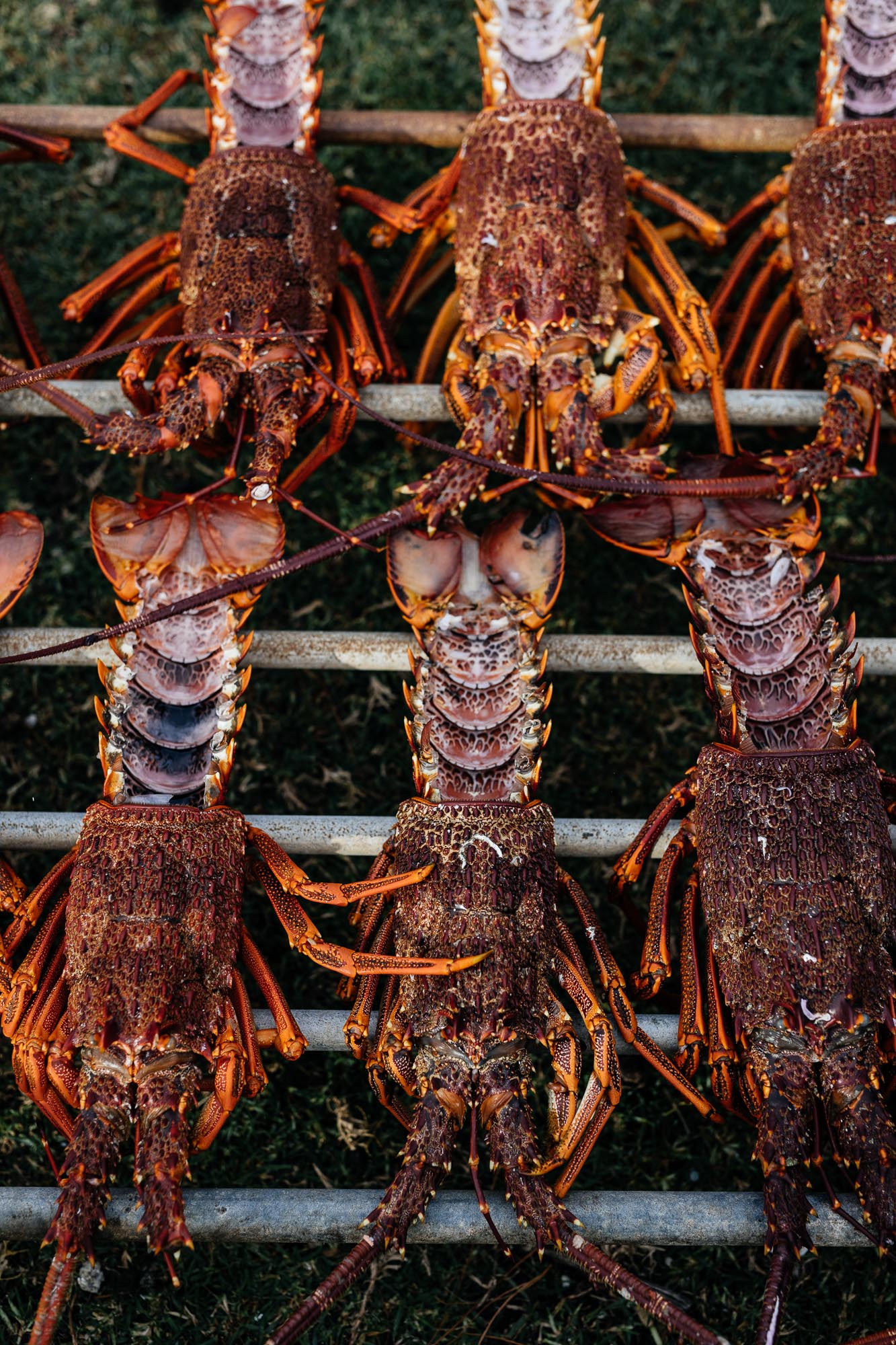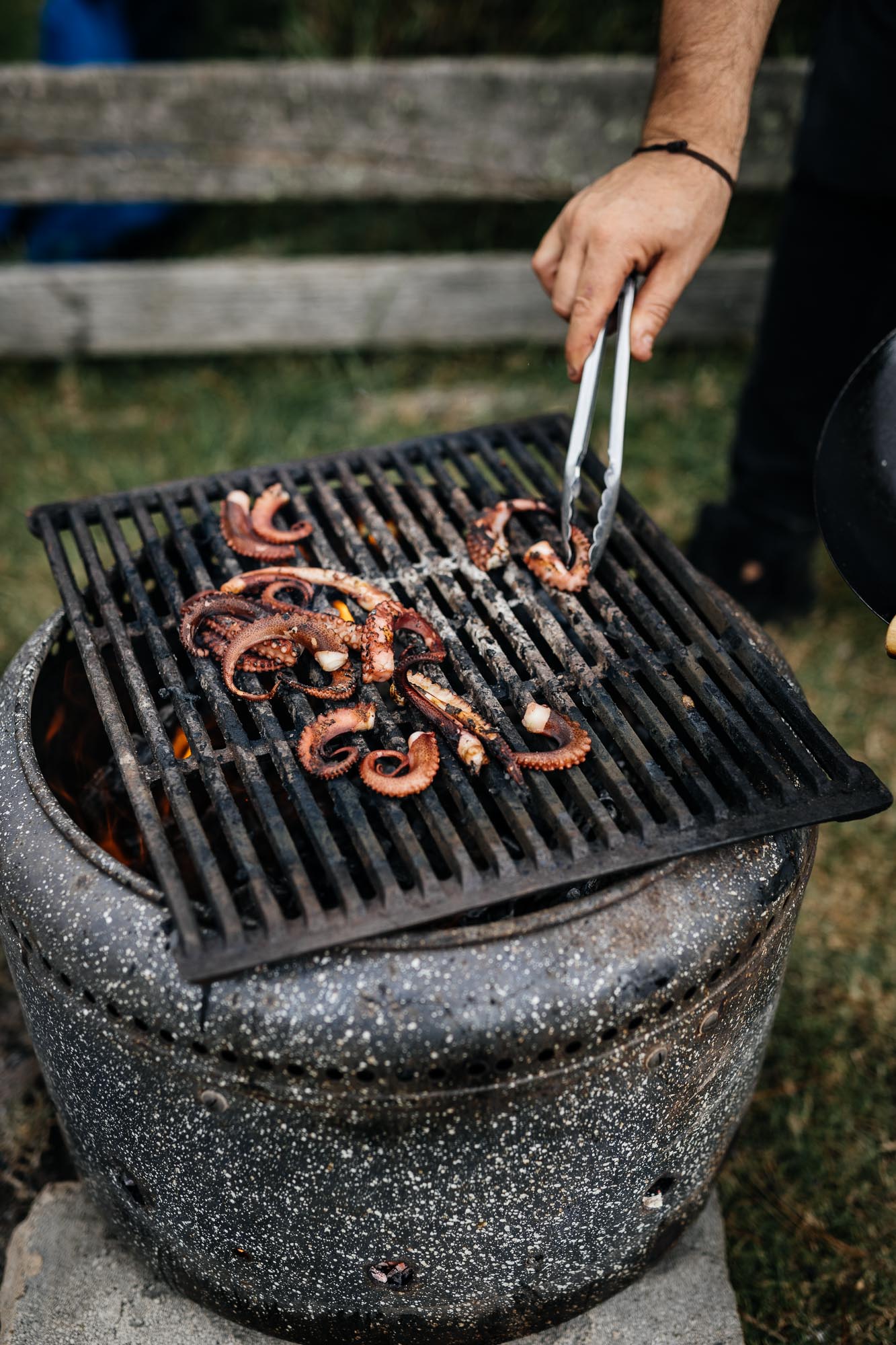 Like all events hosted by the Aboriginal Association, it is expecte to be an entertaining affair with music and entertainment that rolls into the night.
Tickets go on sale shortly.
Photography credit: Adam Gibson