Life's a Feast
Classes at Life's a Feast begin with tea or coffee on the verandah of Gail Rast's Noosaville home overlooking a tropical garden and a national park beyond. Then groups of up to 10 move indoors for classes on a subjects that range from pasta making, barbecue and paleo cooking to the cuisines of Italy, Spain, Morocco and Indonesia. A feature class called Flavours of Noosa starts with a visit to the Noosa Farmers' Market followed by a class focusing on produce bought from the stall holders. Private and team building classes are also available and Gail has an Air BnB room in her home for participants from further afield.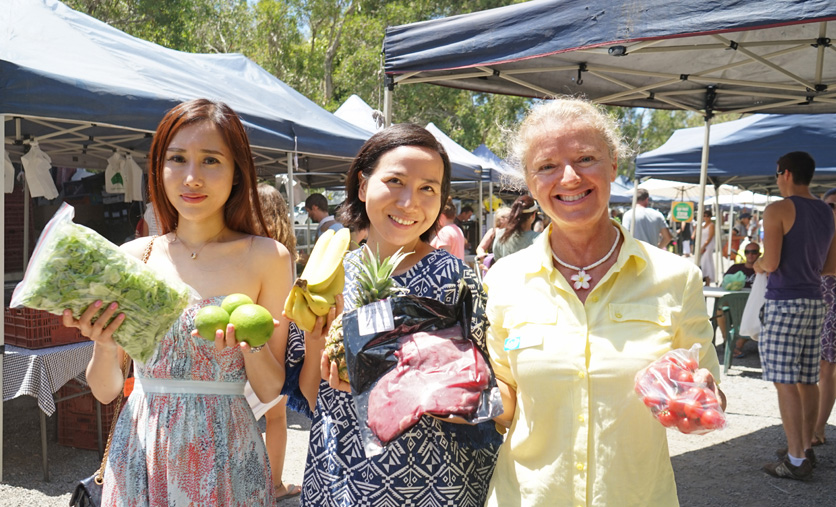 The Sauce Kitchen
Located in an old granary building in Toowoomba, The Sauce Kitchen combines a cafe, gift store, providore and cooking school. This month several classes focus on the coming festive season, with one called Sweet Celebrations covering the Christmas cake and puddings plus how to decorate and package sweet treats as gifts. Another called Making Christmas Easy includes hands-on experience in boning, stuffing and cooking a chicken, plus making a salad with dressing. Asian classes and barista training are also offered, and participants get to enjoy the fruits of their labours at the end of the class.
thesaucekitchen.com.au
Licensed To Spice
Red Hot Chilli Pepper is a spice store and also the home of Licensed to Spice cooking school run by passionate home cook Vicki Taylor in the coastal town of Caloundra. If a country's cuisine involves herbs and spices, chances are Vicki will have a class on her schedule to allow participants a better understanding of blending spices and using them to best advantage. Of course, chilli gets a guernsey as well. From Persian, Moroccan and Mexican to Indian and Sri Lankan fare, the classes run for about four hours and students share the meal and complimentary wine and beer on finishing. Classes for kids, corporate team building sessions and fermenting, preserving and curing workshops are also available.
redhotchillipepper.com.au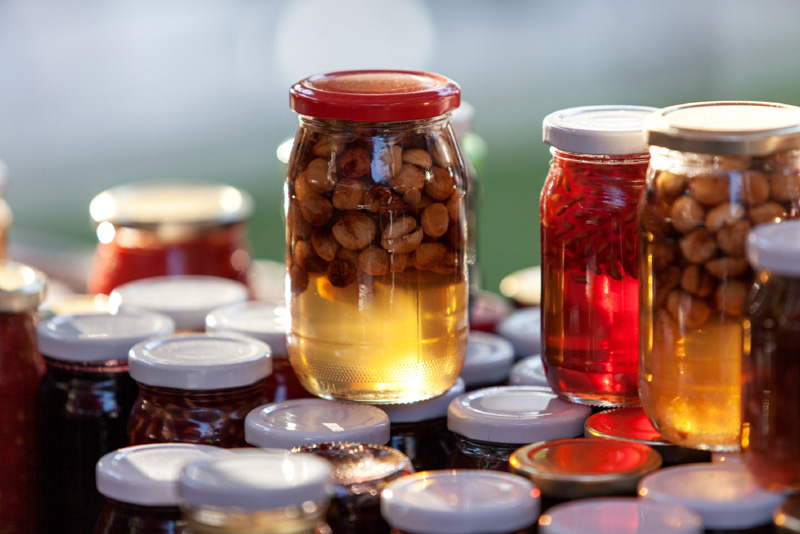 Taya Kitchen
You're in good hands at Taya Kitchen, a Thai cooking school run by experienced chef Taya Meeikeaw. Having worked closely with her mum in the kitchen at My Thai Restaurant for more than 20 years, as well as having studied at a specialised Thai culinary college in Bangkok, Taya is an expert when it comes to Asian cuisine. From Asian grill and regional dishes to woks and Thai street food, Taya Kitchen offers workshops that are healthy and hands-on.
tayakitchen.com.au
Mons Ban Sabai 
Sacrifice your Saturday morning sleep-in and be rewarded with a day of deliciousness at Mons Ban Sabai, which is hidden away in the back streets of Brisbane's Camp Hill. Every second Saturday this Thai restaurant offers classes at 9.30am, concluding with a four-course lunch. You'll learn the art of creating fresh, authentic Thai and Balinese fare at arguably the best Thai restaurant in Brisbane.
monsbansabai.com/thaicookingschool/index.html
Cooking With Giovanna
At Giovanna's Brisbane Cooking Classes, the aim is to enjoy cooking within a team environment while you develop honest and real cooking skills with a group of friends in the privacy of your own home. Their mobile cooking experience reflects a variety of backgrounds delivering the tastes and experience of many regional culinary traditions. They come to you with all the fresh, exotic ingredients, tools of the trade and a passion for teaching a skill that is not always automatically learned in today's hectic world.
cookingwithgiovanna.com.au
May's Cooking Class
If you want to unearth, re-discover or indulge your passion for food and have the total food-lover's experience, then May's classes are perfect for you. Go through the process of harvesting ingredients, cooking and then eating and sharing the food you have helped to prepare. Discover fabulous Asian and Indian dishes that are simple, quick and easy to prepare.
www.mayscookingclass.info
Putia Pure Food 
Putia is an old Sicilian word for a local shop selling food and wine and is the inspiration behind the Queensland-based cooking school, Putia Pure Food, which showcases the Sicilian heritage of chef Dominique Rizzo. Dominique offers a unique culinary service with fun and interactive classes that range from quick and easy weekday meals to the more intricate cuisines of Morocco, Lebanon and Italy. Cook with quality ingredients provided by local farmers and purveyors of fine foods who are committed to sustainability and environmentally friendly practices. At the end of each class there is a banquet-style dinner with appropriately matched wines, beers and non-alcoholic drinks.
putiapurefood.com.au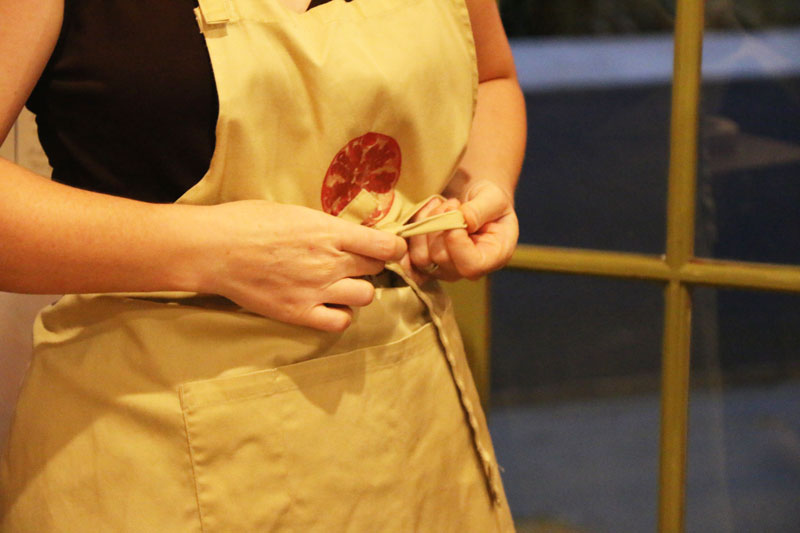 The Gluten-Free Cooking School
With small classes of just four eager students, The Gluten-Free Cooking School, which is at Closeburn, just outside Brisbane, offers a nurturing environment for those wishing to learn the art of baking their own gluten-free goodies. Those with a sensitivity to gluten will know that, while buying packaged gluten-free items is convenient, it is much nicer (and safer) to make your food from scratch. The classes are totally hands-on and you will quickly master baking. No prior knowledge is necessary, and the pace is set according to the abilities within each class.
theglutenfreecookingschool.com
BBQ School (National)
Warm weather is on its way and that means more BBQs and sausage sizzles. The BBQ School offers classes in Sydney, Melbourne, Brisbane and the Hunter Valley and will help you sharpen your grill skills. With an enthusiastic and experienced team, all classes offer demonstrations, hands-on activities and are all-inclusive, meaning the only thing you have to bring is yourself and your appetite. The school offers introductory sessions, BBQ for Blokes, BBQ Meat, BBQ Seafood, BBQ Tapas and other BBQ-focused classes. Famous for their beer and food matching sessions, these workshops guarantee a day of great food, drink and company.
bbqschool.com.au
Vanilla Zulu Culinary Adventures
Pick up some tricks of the trade at Vanilla Zulu, a culinary adventure where quick cooking meets gourmet recipes, creating the ultimate in simple, fast and fresh dishes. Perfect for all those who consider microwave meals a challenge, Vanilla Zulu's six-week chefs' skills course teaches those essential cookery techniques in a fun, relaxed environment, with plenty of hands on deck to assist beginners.
vanillazulu.com.au
All Press Espresso
Calling all coffee aficionados! The All Press Espresso is hosting the Perfect Cup Class for Home where enthusiasts will learn the fundamentals of espresso preparation at home. The relaxed and informative class is open to a capacity of four students, to allow full participation. In one and a half hours you will cover coffee selection, dosing and tamping techniques, grind adjustment, milk steaming and more. The Perfect Cup Class for Home is a great experience or a gift idea for coffee-loving friends.
au.allpressespresso.com
Let's Cook!
Think your culinary skills leave something to be desired? Or fancy yourself the king of the kitchen? Both experts and novices have plenty to gain at a Let's Cook class. With introductory and specialty classes including Super Sri Lankan Feast, Delicious Desserts and Terrific Thai, there is something for everyone. You will walk away having mastered basic kitchen skills in food preparation, cooking and presentation. Learn the shortcuts of professional chefs and produce delicious meals in half the time. Best part is you won't go home hungry or thirsty — all classes include three courses and refreshments.
Visit thecookingschool.com.au or phone 1300 237 161.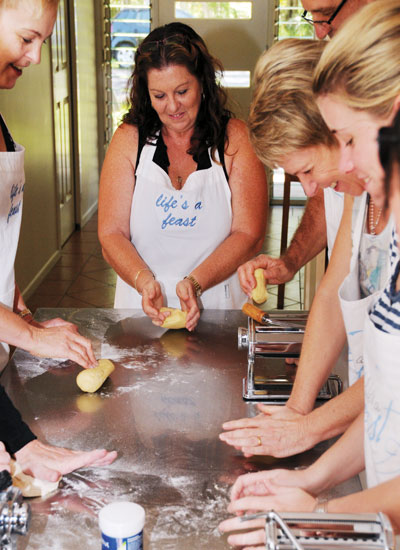 Vanilla Zulu Culinary Adventures
Need a bit of inspiration in the kitchen? Brisbane-based Vanilla Zulu focuses on keeping classes simple, fast, fresh and, most importantly, fun. These interactive cooking classes are sure to motivate even the most reluctant students. With classes aimed at making cooking less intimidating, you can increase your skills and confidence while exploring your unique flair. Learn all the tricks and shortcuts that make gourmet cooking fun.
vanillazulu.com.au or phone 0434 220 796
Grass Tree Kitchen 
Whether a complete novice or an experienced cook, you're sure to enjoy and learn in the comfortable and friendly surroundings at Grass Tree Kitchen. Classes are held in a unique converted 1920s bakery, which forms part of the history of the Brisbane bayside suburb of Deagon. Run by local and visiting chefs, classes range from chocolate to sausage making with everything in between. This three hour class concludes with a tasting of the delicious dishes made, accompanied by a perfectly matched wine.
grasstreekitchen.com.au or phone 0447 232 001
My Thai Kitchen
Thai is quite often the go-to when making dinner plans but have you ever thought about mastering it yourself? This flavoursome and healthy cuisine has become a bona fide Aussie favourite. Bring the delicious flavours of Thailand to your home with a My Thai Kitchen cooking class. Learn how to make terrific tom yum, fabulous fish cakes and scrumptious stir-fries at these lively classes. Perfect for beginners, these three-hour classes are intimate and handson. Impress your friends and family; the recipes can be easily recreated at home for a quick meal or even a banquet if you're feeling adventurous.
mythaikitchen.com.au or phone 07 3369 8555
Mondo Organics
Here's one for all the health-conscious foodies out there. Opened in 2000, Mondo Organics was inspired by concerns about the increasing use of pesticides, preservatives and genetically-modified additives in everyday foods. Using premium local, organic produce, these hands-on classes are full of helpful and healthy hints. The classes comprise of various world cuisines as well as health-focused classes including Super Foods, Gluten and Diary-Free and Wholefood Breakfasts. With a complimentary beverage in hand, you can enjoy a delicious real-food experience and leave with a fantastic goody bag in tow.
Visit mondo-organics.com.au or phone 07 3844 1132.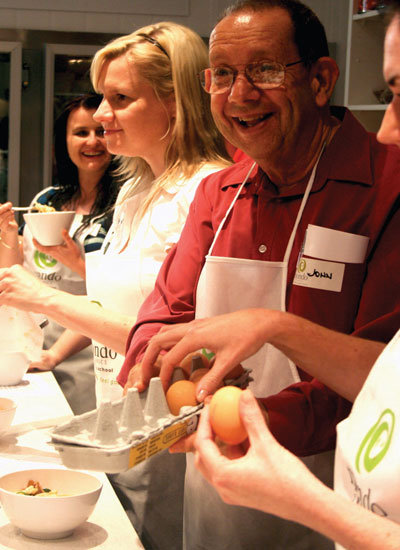 The Golden Pig
With an impressive track record as head chef in Neil Perry's famous restaurant, Rockpool, and as an owner of her own successful restaurants, Katrina Ryan's latest endeavour, food and wine school The Golden Pig, is nothing short of outstanding. With an ever-adapting program and top-notch chefs, bakers and barristas at the ready, the Golden Pig reveals the secrets behind creating the most delectable of dining extravaganzas. From Spanish tapas to the beloved brunch, classes at the Golden Pig are guaranteed to leave your mouth watering in anticipation of the final product.
goldenpig.com.au
Regional Cooking Schools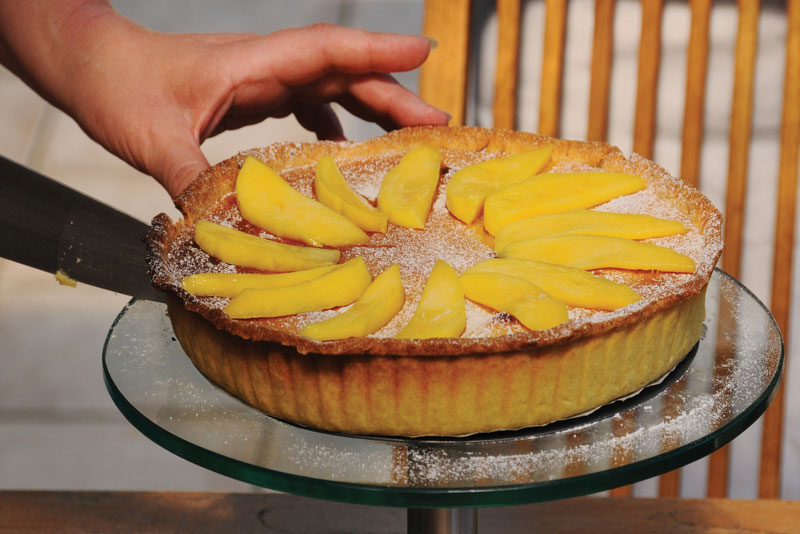 Life's a feast 
This truly is a cooking school with a difference. Not only will you learn how to prepare some delicious meals in the well-equipped Noosa kitchen, you'll also learn valuable culinary skills to help you with any meal you prepare in your own home.
The team at life's a feast want to make this experience as pleasurable as possible for you, which is why each class begins with a coffee or tea and a home-baked muffin on the verandah. Chef Gail Rast will then guide you through preparing a selection of foods using local produce, which you will all eventually sit down and eat together, accompanied by complementary wines. All participants also receive a fact sheet, allowing you to repeat what you have learned anytime you like. We love the life's a feast philosophy — any class that starts with coffee and ends in wine is definitely on our to-do list.
Visit lifesafeast.com.au
Wild Lime 
Savour a culinary experience like no other at the Wild Lime Cooking School. Overlooking the Lamington National Park's heritage-listed mountain ranges, the Wild Lime Cooking Schools magical location in the Lost World Valley has visitors sold from arrival. Using native ingredients and fresh local produce sourced from the school's very own garden, novice chefs will relish the delights of cooking in the rich and diverse Scenic Rim region. Their widely popular class, Italian Seafood and Salad, strikes our fancy.
worendo.com/cooking-school
Kitchen Carnivale 
Gain an authentic cooking experience with a global cooking class from Kitchen Carnivale, located on Queensland's picturesque Sunshine Coast. Founded by a group of migrant women, Kitchen Carnivale was formed in a bid to preserve ties with their homelands, and share these ways of life with others. The chefs' unique melting pot of cultures from Persian and Israeli to Vietnamese and Thai provides an enriching cooking experience in which storytelling, mealtime customs and recipes passed down from generations are part and parcel of every class.
kitchencarnivale.com
Freestyle Experiences 
Combining two of our greatest loves, delicious food and spectacular scenery, Freestyle Experiences offers a range of unforgettable cooking classes. Hosted in a number of breathtaking locations across the Sunshine Coast hinterland by celebrity chefs and seasoned culinary experts, these classes are destined to impress. We recommend a class at the Montville Country Cabins, where participants cook up a storm beneath the canopy of lush tropical gardens.
freestyleexperiences.com.au
Spirit House
Whether you're a competent cook or simply want a basic understanding of Asian ingredients and cooking methods, a hands-on Spirit House cooking class is a great way to meet new people, learn new skills and have an enjoyable day out that includes lunch or dinner with wine. There is an extensive range in the style of classes held throughout the year with classes such as the mouth-watering Thai Banquet, Gourmet Seafood Barbecue to Northern Thai Cuisine and Modern Asian. Classes cost $150 per person and run for four hours.
spirithouse.com.au or phone 07 5446 8977
Classi di Cucina Italiana 
Pietro and Desley Agnoletto welcome you to share their love of Italian cooking at their cooking classes at their home near Rathdowney. However this is more than just a cooking class. Surrounded by their beloved wildlife you'll meet their horse, alpacas, llamas, peacocks, fish and birds. They also have one of the biggest private collections of large sculptures. All their classes run for five hours and are available at their home or can be organised to take place in yours if you're less than 100 kilometres away.
italiancookingclasses.webs.com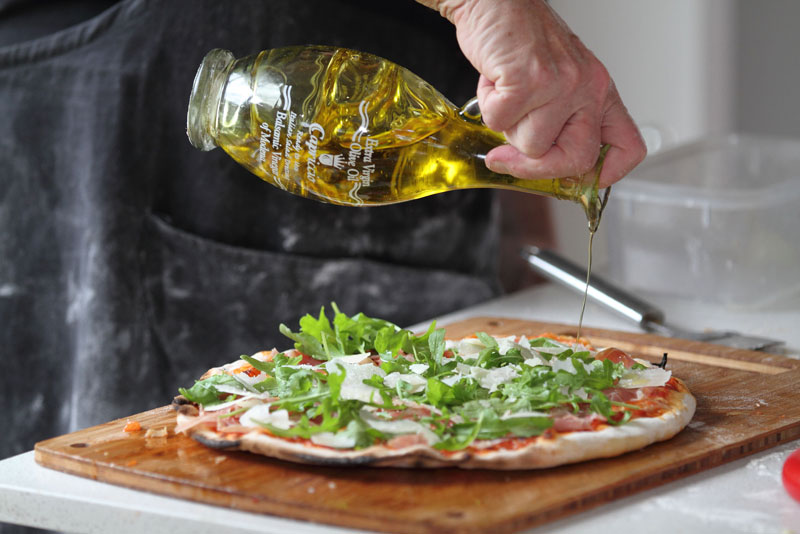 Tamarind Cooking School
Good food requires good inspiration. Surrounded by rolling lawns and verdant tropical rainforest, creative stimulus is easy to come by at the Tamarind Cooking School in Queensland. Just 80 minutes from Brisbane's city centre, the two-hour demonstration classes at Tamarind are ideal for time-poor foodies looking to touch up their culinary skills. For those planning a longer stay, the day course cooking classes provide the perfect opportunity to soak up some serenity and pick up some expert cooking tricks helpful across a variety of cuisines.
spicersretreats.com
Rainforest Bounty
Sandwiched between the Johnstone River and the lush tropical rainforest of Mount Bartle Frere, Geraldine McGuire's kitchen exudes peace, tranquillity and hospitality. Geraldine offers a full paddock-to-plate experience based on seasonal rainforest fruits, organic meats and ingredients sourced from local farmers and artisanal producers. After wandering down to the river to collect rainforest ingredients, participants can settle into the spacious riverside pavilion to soak up Geraldine's signature Asian fusion style.
rainforestbounty.com.au
Villa Cavour
Nestled in humpback whale central Hervey Bay, lessons at the Villa Cavour cooking school include the most popular regional and traditional Italian recipes. With classes held two days a week, gourmet chef Rocco teaches the art of Italian cuisine for every level, from beginner to expert. Standard lessons focus on how to make a variety of fresh pastas, breads, sauces and meals while advanced classes cover more intricate cooking techniques, dishes and desserts. After class, indulge in a food and wine degustation with wines imported from Piemonte in Italy.
villacavour.com.au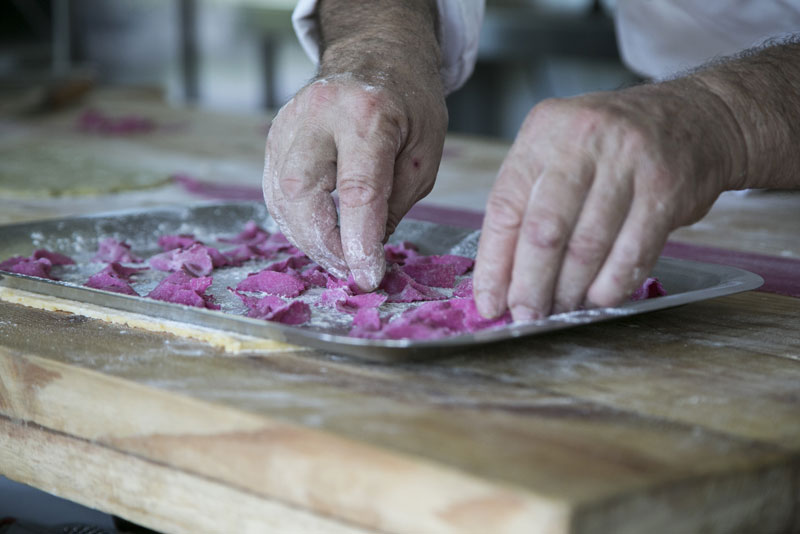 Wild Sourdough (Nationwide)
Get back to basics and feel inspired as chef and author Yoke Mardewi shares her knowledge and passion of food and demonstrates how to make delicious and wholesome sourdough bread. Yoke's one-of-a-kind cooking classes run for approximately four hours and all students are encouraged to get involved with the touch, feel and smell of making their own dough from scratch. Yoke also runs lacto fermentation and culturing classes, which teach how to make sauerkraut, kimchi and more. She also offers gluten-free sourdough classes. Based in Perth, Yoke teaches across Australia, and has been for almost 10 years.
wildsourdough.com.au