Discover NSW Cooking schools
Biota
Inspired by local dairy produce, livestock, vegetables and wild ingredients, Biota at Bowral in the NSW Southern Highlands has developed an enviable reputation for its sustainable, imaginative menu. Now the team shares its tricks of the trade with workshops that begin with dinner at the restaurant on Thursday evening and an overnight stay in the rooms. After breakfast a maximum of 10 students participate in workshops on subjects ranging from natural bread baking, fermentation and vinegars to cocktail making, barbecues and an introduction to smoking. They also offer a garden experience that begins with planting seeds and harvesting produce from the restaurant's polytunnel.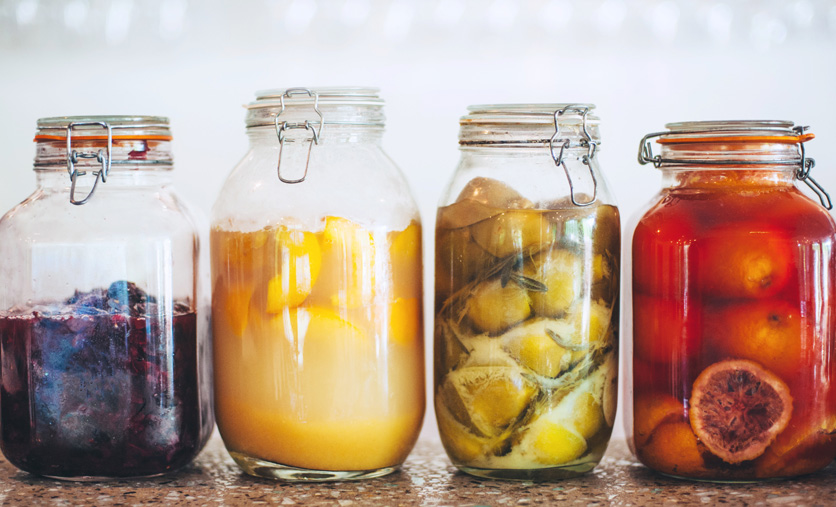 Annalisa Ferrari Kitchen
A self-confessed culinary fanatic, caterer Annalisa Ferrari shares recipes from her hometown of Florence in her kitchen at Collaroy on Sydney's northern beaches. Groups ranging in size from four to 12 will learn how to prepare all manner of Tuscan treats under her tutelage and then sit down and share the meal afterwards. The classes usually take about three hours on a Friday evening, but private classes can be arranged at other times and there's also an option of having Annalisa conduct a class in your own kitchen for groups of five or more. 
aferrarikitchen.com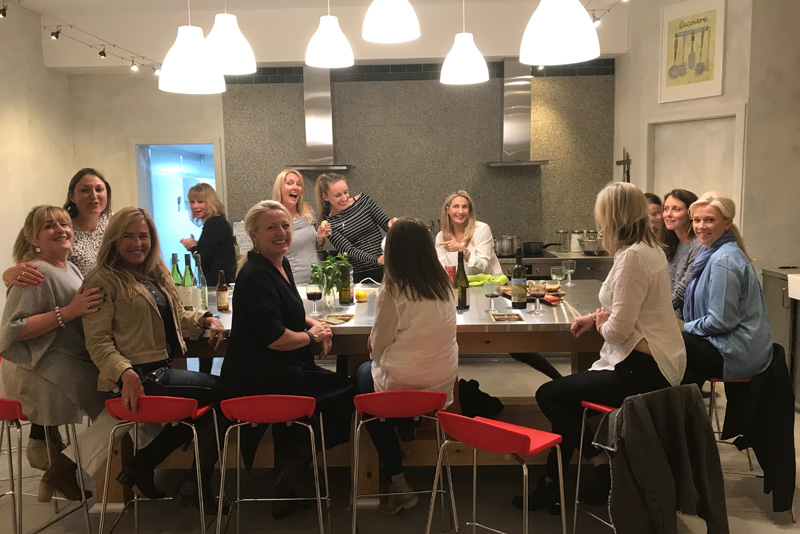 The Essential Ingredient
The highly successful cooking franchise, The Essential Ingredient, was initially a mail-order business begun in the inner-Sydney suburb of Camperdown 30 years ago. Today, the continually expanding cooking school offers a diversity of classes in Victoria and New South Wales. Focusing on fundamentals, demonstration and a hands-on experience for students, the classes are hosted by professional foodies who conduct a variety of techniques and cuisines, catering to all levels of culinary skill. If you're not sure which class to take, we're sure you can find something from the enticing list The Essential Ingredient constantly updates.
essentialingredient.com.au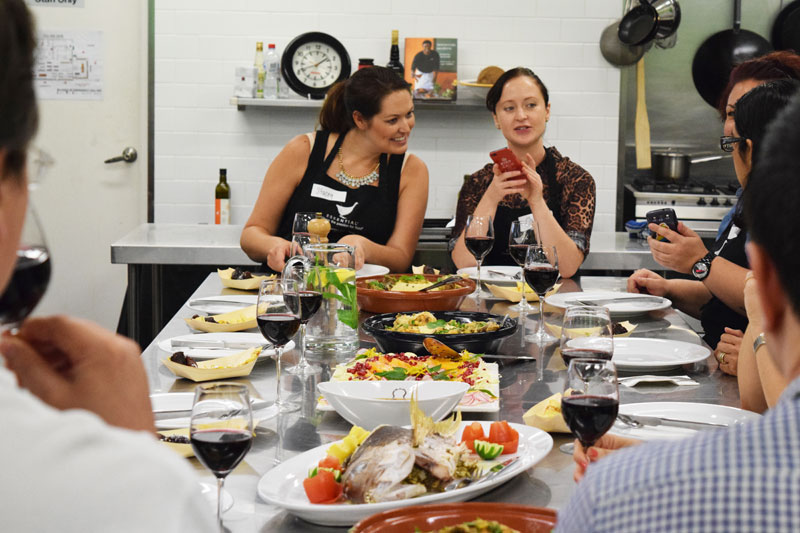 BBQ School (National)
Warm weather is on its way and that means more BBQs and sausage sizzles. The BBQ School offers classes in Sydney, Melbourne, Brisbane and the Hunter Valley and will help you sharpen your grill skills. With an enthusiastic and experienced team, all classes offer demonstrations, hands-on activities and are all-inclusive, meaning the only thing you have to bring is yourself and your appetite. The school offers introductory sessions, BBQ for Blokes, BBQ Meat, BBQ Seafood, BBQ Tapas and other BBQ-focused classes. Famous for their beer and food matching sessions, these workshops guarantee a day of great food, drink and company.
bbqschool.com.au
Supercharged Food 
Sydney-based Lee Holmes has written several books on eating healthy and how to supercharge your life through diet, nutrition and lifestyle tips. Having been diagnosed with an autoimmune disease, it has become Lee's passion to make recipes that are simple and use natural ingredients. Offering Supercharged cooking classes, Lee will show you how to make three dishes that are gluten, wheat, dairy, yeast and sugar free, all of which are organic and rich in nutrients. Using wholefood ingredients, attendees will learn recipes that can be easily recreated at home.
superchargedfood.com
Jamie's Ministry of Food 
Jamie's Ministry of Food is a unique and exciting program of cooking classes for people living with Type 2 diabetes. Founded by British celebrity chef and restauranteur Jamie Oliver, the program aims to educate, empower and inspire people to love and enjoy good food. This handson cooking school runs for seven weeks for a limit of 12 students and is a great way to connect different people who are living with diabetes. Accredited Diabetes NSW dietitians will also attend three of the classes to answer any nutrition and diabetes-related questions.
diabetesnsw.com.au
Korean Cultural Centre Cooking Class 
Get your chopsticks ready as you learn to cook authentic Korean cuisine and experience the differences in regional and seasonal Korean food. Run by popular cooking teacher and caterer Heather Jeong, the small classes are comprised of up to eight students, allowing for a more intimate and insightful experience. From Korean BBQ and chilli pork to classic kimchi and traditional noodles, students will prepare two to three dishes in each class to eat and take home. Also, while indulging in the different regional cuisines, students have the unique opportunity to learn about the fascinating culture of Korea.
koreanculture.org.au
Vive Cooking School
New kids on the block Vive Cooking School have recently opened their doors in Rosebery teaching people of all ages the art of cooking. Founded by French-Cambodian Jean-Luc Tan, the school's philosophy of empowering individuals through cooking and sharing food with family and friends comes from Jean-Luc, who was raised by passionate-foodie parents. With classes ranging from pizza workshops for kids to food styling and decorating, this cooking school should be on your radar. There are also opportunities for private classes, which would be perfect for kids' parties, work events or birthday celebrations.
vivecookingschool.com.au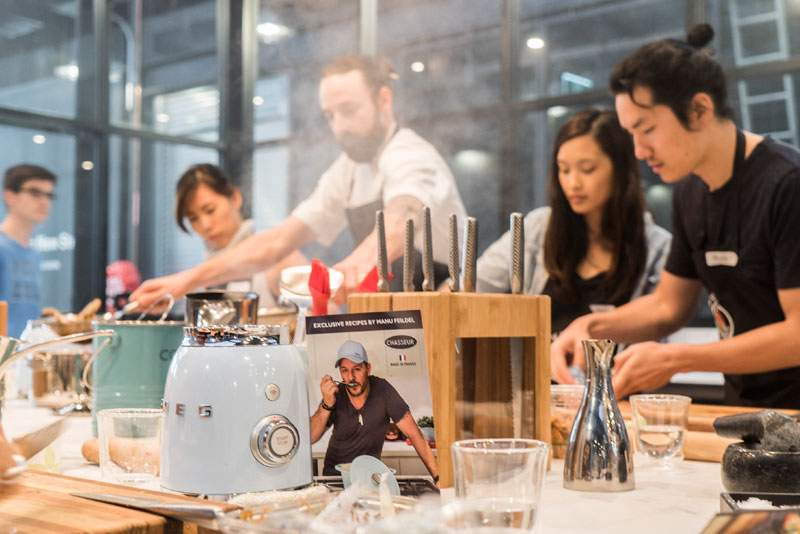 BakeClub
Ever wonder why your cake didn't rise? Or why your cookies came out hard instead of crispy? Well, experienced author, food editor, cooking teacher and founder of BakeClub, Anneka Manning, is here to help. Offering a six-month program for baking brilliance, Make Me a Baker is a series of hands-on classes, workshops, online forums and at-home projects. It will not only teach you the ''how'' of baking, but also the ''why'' as well as give you an insight into the science behind creating these delicious sweet treats. From learning to write your own recipes to substituting ingredients and styling your finished products, you are sure to make any grandma proud.
bakeclub.com.au
Urban Graze 
Situated in Kellyville, Urban Graze combines city culture with regional produce to create a cooking class that suits your lifestyle. They offer three-hour cooking classes that focus on high-quality food education in a calm learning environment. During class you make a minimum of four dishes that you can share with your fellow classmates and keep the recipes to use in your own kitchen once you get home. All budding chefs and dedicated foodies will enjoy their time at Urban Graze.
Contact Joel & Tarrah (02) 9862 3042 or email cook@urbangraze.com.au.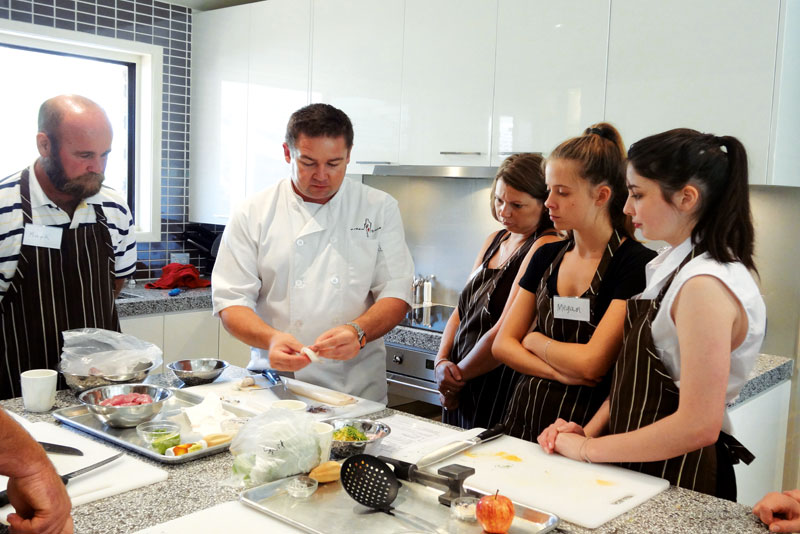 Nilgiri's 
Join award-winning master chef, Ajoy Joshi, as he shows you the pleasures of authentic Indian cuisine. Prepare Indian dishes, learn about Indian spices and culture and tune in as some of the myths of Indian cooking will be unravelled. With a different culinary theme every month, the classes suit any palate. It is recommended to book two weeks in advance for classes held on Monday to Friday and book six to eight weeks in advance for the popular Saturday classes. After an introduction, the hands-on cooking follows where students create the menu, taste as they go and then enjoy a sit-down meal at the end of the class.
nilgiris.com.au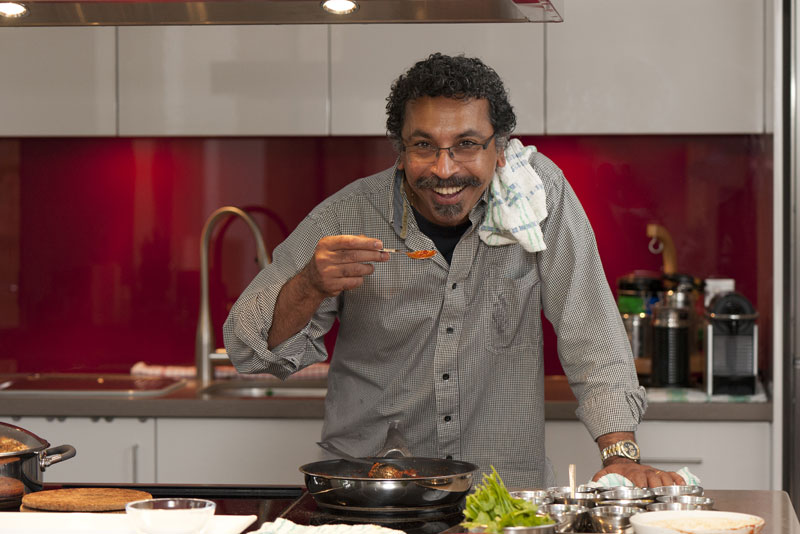 The Barilla and Foodbank 
Cooking for a cause is what the Barilla and Foodbank experience is all about. Learn, cook and eat a delicious three-course meal during this three-hour Italian food class that also benefits those in need. You will form teams with other attendees and cook either a starter, pasta and dessert and prepare an extra portion to feed the less privileged on that same day. The team-building cooking class also funds educational masterclasses for those in need and teaches them cooking techniques, recipes and nutritional information.
foodbanknsw.org.au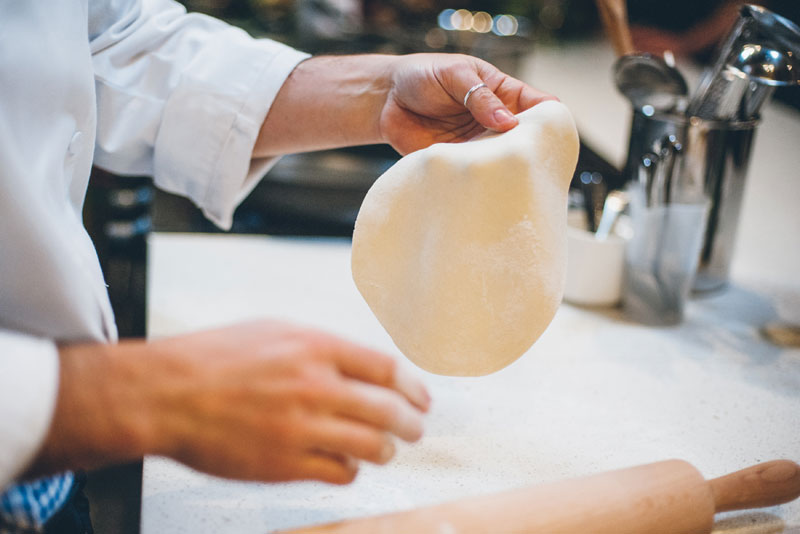 Gelato Messina
Prepare to beat the heat this summer with an ice-cream making masterclass at cult-classic Messina Gelato's Sydney headquarters. Voted Sydney's best ice-cream maker, the passion and skill of Messina's chefs are on display as they create gelato cakes and whip up mind-boggling flavour creations. Prepare for a brain freeze as you indulge in a gelato degustation with more than 40 flavours on offer, or, create two of your own flavours to take home alongside a copy of Gelato Messina's prized recipe book.
gelatomessina.com/au/classes/
Cornersmith 
A small family-run café in Sydney's inner west proves the perfect place to learn home-style food crafts. At Cornersmith partakers will master the art of pickling, preserving, fermenting, and cheese, pastry and bread making plus many more cooking techniques using locally-sourced produce and a whole lot of homemade pickles. Cornersmith workshops are hands-on and relaxed, with participants encouraged to taste as they go and retiring full of tips, tricks, and finished products.
cornersmith.com.au
The Classic Cupcake Co
The Classic Cupcake Co is perfect for those who would like to gain an insight into the knowledge of a true professional, Anna Eden. The classes are designed to be fun as well as educational, and suit any level of expertise, from beginners to experienced bakers and cooking enthusiasts. A maximum of 10 students at a time means that each student receives personal attention. Featuring cookie, cupcake and cakepop decorating, holiday-themed baking classes and kids' baking classes, students receive a signed CCC Academy Certificate upon completion to take home together with their creations.
theccc.com.au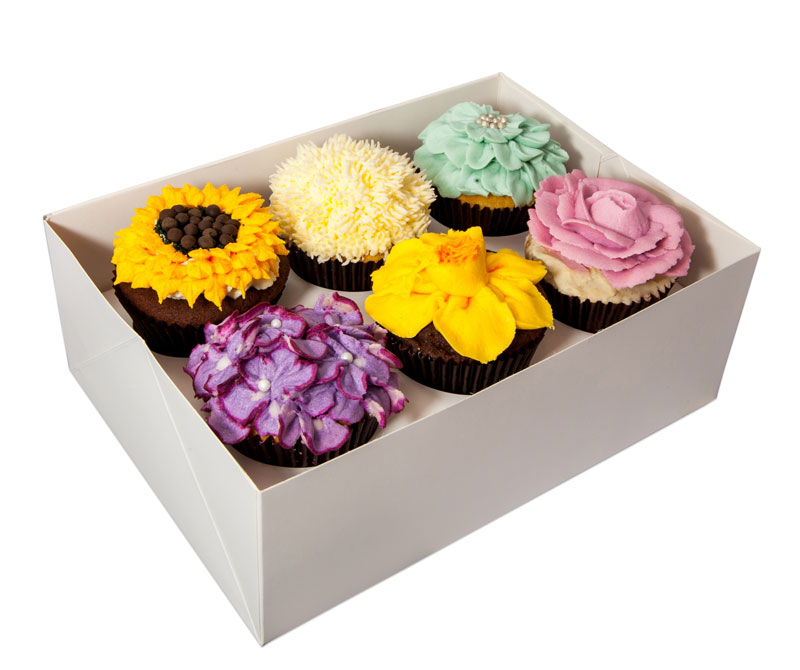 Cucina Italiana
Cooking beneath the gilded ceilings of a heritage-listed Italianate villa in the Sydney suburb of Annandale, you can be forgiven for thinking you've been transported to Bologna as Luciana Sampogna teaches you the intricacies of traditional Italian fare. Driven by a passion to preserve her culture and childhood, Luciana's food is made with love, subtlety and a fine eye for local produce. Due to popular demand, she has recently established a sister school on the island of Lido in Venice where she continues to expand her large repertoire of Italian cuisine.
cucinaitaliana.com.au
The Sydney Chocolate School 
Producing handmade, organic chocolate is as simple as attending a morning class at the Sydney Chocolate School, in the harbourside suburb of Mosman. Chocolatiers can expect to get their mitts nice and sticky at the school's Hand Tempering class, where participants adopt the traditional French technique of chocolate-making to ensure gloss and snap. A brief education on the history of chocolate and the benefits of cacao coupled with a whole lot of taste-testing ensure these classes will leave all sweet tooths satisfied.
cocochocolate.com.au
Allpress Espresso Coffee classes 
Attention all dedicated café-goers, it's time to wake up and smell the coffee. Learn the tricks of the trade required to make an ideal brew thanks to the team at Allpress Espresso. Coffee classes at the divine Sydney Roastery café teach all the basics for making great tasting espresso. From bean selection and storage, techniques and even presentation, a class at Allpress Espresso will transform café enthusiasts to home baristas in no time.
au.allpressespresso.com
Bourke Street Bakery
There's nothing like the smell of freshly baked bread, so it's no wonder that when the uber-trendy Bourke Street Bakery announced the coming of a sourdough masterclass, the crowds came running. Join Bourke Street Bakery's head baker in Marrickville, Sydney, for a toasty two-hour workshop where the process of artisanal baking is broken into bite-sized chunks. Avid bakers, beginners and everyone in between are welcome, plus you'll leave with handmade loaves, original recipes and a whole new way of thinking about bread in tow.
bourkestreetbakery.com.au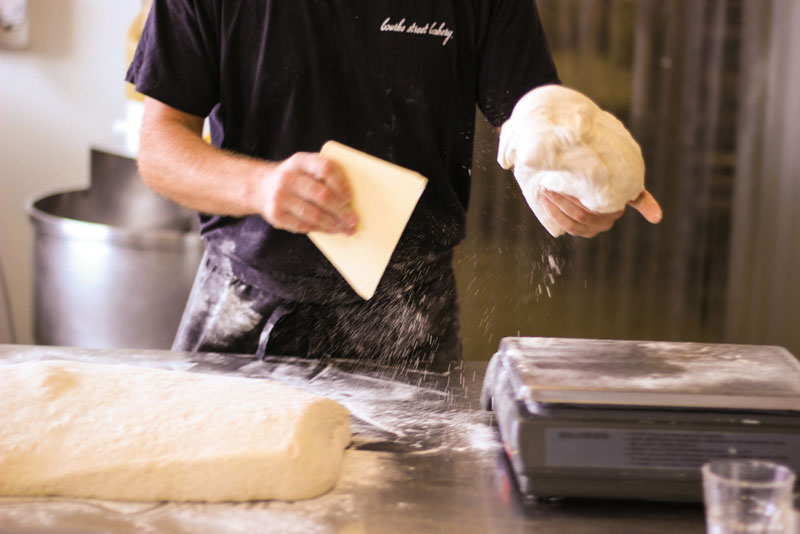 Taste Tours
Explore Sydney's hidden foodie treasures with an expedition like no other. Savour the smells, sights and most importantly, tastes of the exotic cultures buried in your local community with the help of a well versed and well sated tour guide. Founded with the aim to build local communities, Taste Tours brings the best cultural cuisines to the public; all that's required is a short walk and an empty stomach. Combining tours and taste-testing with workshops and in-house demonstrations, Taste Tours has it all covered.
benevolent.org.au
Fish & Co. Cooking Classes
Fish & Co.'s practical, hands-on cooking classes are on offer for anyone who would love to know more about cooking sustainable seafood. Chef and teacher Tom Kime, who cooked for Jamie Oliver's wedding, runs hands-on and demonstration classes, during which he will provide you with top kitchen tips and the confidence to prepare and cook delicious seafood dishes. He will pass on advice that will help to improve and develop your culinary prowess. At the end of the class, sit down with Tom, enjoy his fantastic stories, the food you have created and wash it down with a glass of biodynamic wine.
fishandco.com.au/cooking-classes/
Cheeky Food Group 
Famous for making cooking classes fun and interactive, Cheeky Food Group welcomes everyone, even those who normally struggle to cook Vegemite on toast. At Cheeky Cooking Classes, you'll learn tips and tricks from experienced chefs in small groups (only 10–15 people per chef) and get straight into the action when you arrive. The music makes it an enjoyable experience in Sydney's Surry Hills. For ages 16 and over only.
www.cheekyfoodgroup.com
All Press Espresso
Calling all coffee aficionados! The All Press Espresso is hosting the Perfect Cup Class for Home where enthusiasts will learn the fundamentals of espresso preparation at home. The relaxed and informative class is open to a capacity of four students, to allow full participation. In one and a half hours you will cover coffee selection, dosing and tamping techniques, grind adjustment, milk steaming and more. The Perfect Cup Class for Home is a great experience or a gift idea for coffee-loving friends.
au.allpressespresso.com
Let's Cook! 
Think your culinary skills leave something to be desired? Or fancy yourself the king of the kitchen? Both experts and novices have plenty to gain at a Let's Cook class. With introductory and specialty classes including Super Sri Lankan Feast, Delicious Desserts and Terrific Thai, there is something for everyone. You will walk away having mastered basic kitchen skills in food preparation, cooking and presentation. Learn the shortcuts of professional chefs and produce delicious meals in half the time. Best part is you won't go home hungry or thirsty — all classes include three courses and refreshments.
Visit thecookingschool.com.au or phone 1300 237 161.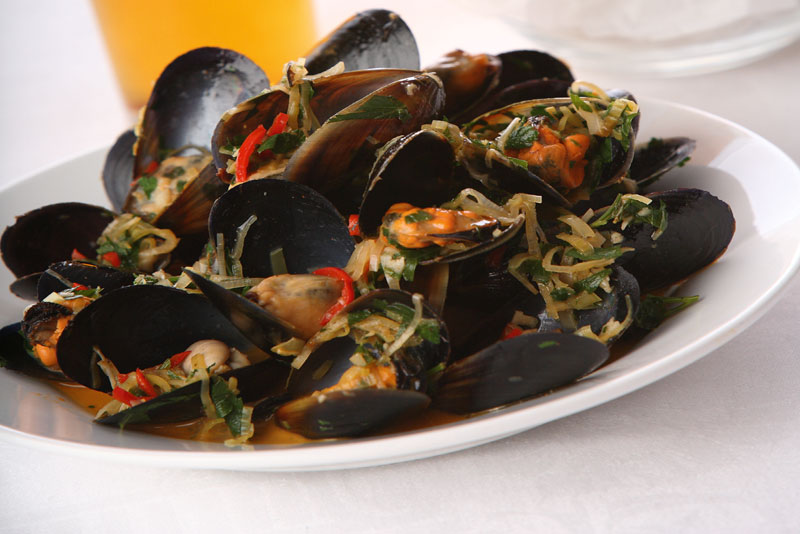 Signorelli Gastronomia
Gastronomia; it's the study of food and culture, and what could be more important? Pull up a pew at the Signorelli family dinner table and experience the methods of traditional Italian cooking first-hand while enjoying a delicious culinary spread. Held in the impressive food and wine emporium in Pyrmont, the classes have been developed to compliment local and seasonal produce. There's a cooking class to bring in each season. Whether it's with winter warmers or summer salads, you can celebrate a love for all things food — Italian style (glass of wine and antipasto platter included).
Visit signorelli.com.au or phone 02 8571 0616.
Iced Affair 
Learn how to turn a cake into a decorated masterpiece with the guidance of cookbook author Debbie Brown in Iced Affair's special one-off, two-day workshop held on Saturday, July 6 and Sunday, July 7. Debbie will be conducting the workshop, teaching you all the steps with techniques such as how to carve the cake into shape and correctly rolling fondant onto a cake. Students will learn to create Debbie's Noah's Ark cake, which features in her latest book, Baby Cakes. This two-day workshop is fully inclusive and covers the use of equipment supplied by Iced Affair. Prices include morning tea and a light lunch with afternoon tea. Should you have any dietary requirements please inform at the time of booking.
icedaffair.com.au or phone 02 9519 3679
Glenmore House
The charming Glenmore house owned by Larry and Mickey Robertson sits in the foothills of Razorback Range near Camden. Together they run regular cooking school events at the property, encouraging the use of fresh home-grown produce in cooking. The popular Kitchen Gardening days are held monthly to introduce novice gardeners, as well as those with a little more experience, to the delights of truly seasonal gardening. Assisted by guest teacher, Sydney expert vegetable gardener, Linda Ross, Mickey and Larry invite you to come along and learn how you too can establish and benefit from your own vegetable garden. On August 9, they will also be holding the annual Seville Orange Marmalade Day. Come along for an enjoyable day of learning how to make your own marmalade with fresh oranges straight from the property. Morning tea and lunch included.
glenmorehouse.com.au or phone 02 4654 5484
VictorsFood
Go on a journey and discover your inner chef with the team at VictorsFood in Sydney. Qualified chef Victor will teach you more than just one dish per lesson. He teaches a banquet, ensuring you'll never have the label of "one dish wonder."
Victor shares his expertise across a wide range of cooking styles, including Malaysian, Spanish, BBQ, vegetarian and more. And, on top of all that, he'll teach you how to sharpen knives and make stock, ensuring you receive some useful kitchen skills for life.
victorsfood.com.au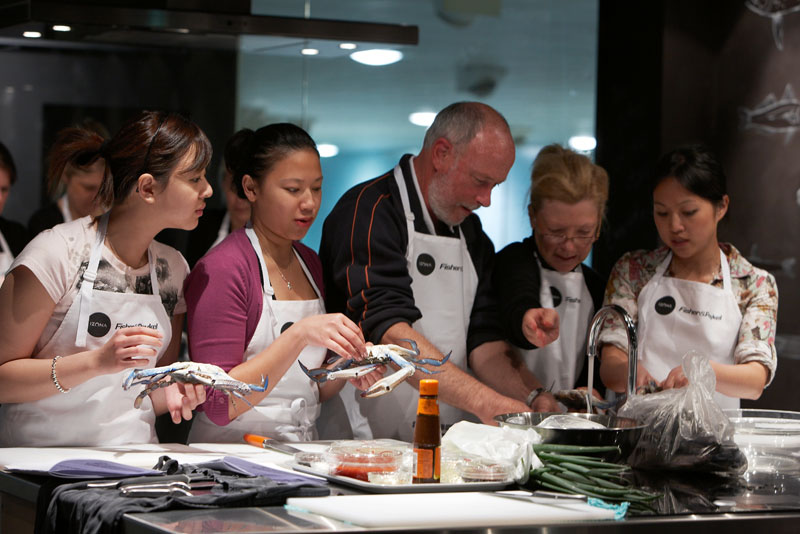 Sydney Seafood School
Located at the iconic Sydney Fish Markets, the Sydney Seafood School has thrived since its humble beginnings more than 20 years ago; and rightly so. With a commitment to teaching novice chefs the wonders and ease of cooking with fresh Australian seafood, guests of the Sydney Seafood School roll up their sleeves and tackle a range of delicious seafood meals. Classes are available for all skill levels, with award-winning chefs guiding the more complex weekend workshops. A complimentary wine tasting accompanies the end of classes, as guests adjourn to the dining room to enjoy the fruit of their labour alongside stunning views of Blackwattle Bay. Indeed, the Sydney Seafood School soars above even the highest of expectations.
sydneyfishmarket.com.au/SeafoodSchool/
Salt Meats Cheese
When it comes to cooking classes, this inner-city hotspot continues to reign supreme with its quirky industrial interiors, aisles packed with rare European ingredients and masterful foodie hosts. From mozzarella and ravioli-making to mastering regional Italian dishes, Salt Meats Cheese classes are diverse enough to strike any foodie's fancy. Be sure to book early to snag a class at this Sydney eatery, its standout reputation ensures places disappear fast. saltmeatscheese.com.au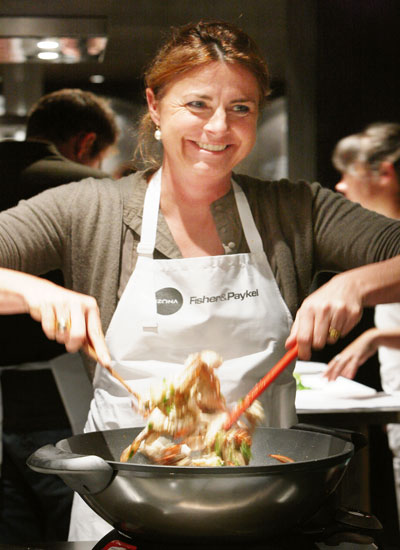 Brown Sugar Blue Bowl
With an aim to introduce exotic cuisine to the kitchens of the masses, Brown Sugar Blue Bowl prides itself on its ability to turn amateur chefs into seasoned experts. Moroccan, Spanish and Greek cuisine classes are particularly popular; however Blue Bowl's latest program addition, the market-to-table class threatens to topple these off the charts. Including a guided tour of the Bowral markets, a gourmet cooking class and a three-course meal accompanied with local wines, the market-to-table class sets Brown Sugar Blue Bowl above the rest.
bluebowl.com.au
Brasserie Bread (NSW & Vic)
Baking the perfect loaf can be difficult but there's no need to put it in the too-hard basket just yet. If you can't resist the smell of freshly baked bread, why not get a breaducation in artisan bread-making. Brasserie Bread offers hands-on baking classes at its Sydney and Melbourne baking schools. Designed to introduce bread fans to the joys of artisan bread-making, courses include kids' baking classes, school excursions and artisan bread-baking workshops.
brasseriebread.com.au
Barilla Foodbank Kitchen
In an effort to combat Sydney's growing hunger crisis, renowned Italian pasta producer Barilla has teamed up with Foodbank NSW to provide cooking classes at its Annandale cooking school. Participants embark upon a gastronomic tour across Italy and learn key tips to deliver authentic Italian dishes in intimate classes. Even better, a proportion of the proceeds from each class is used to fund community cooking masterclasses and meals are donated to local charities.
http://www.foodbanknsw.org.au/want-to-help/cooking-classes/
Zigi's Cooking School (NSW)
Whether you want to perfect your knife skills or touch up on the intricacies of molecular gastronomy, Zigi's Cooking School in Chippendale is the place to go for a thorough culinary education. Specialising in Ausraeli food, a hybrid of Australian and Israeli cuisines, head chef Zigi Ozeri brings his characteristic flair and effervescence to all his classes. After an evening in the kitchen, participants can relax and enjoy food, wine and company at Zigi's adjoining Art Wine Cheese Bar.
zigis.com.au/cooking-school
Accoutrement
Welcome to Accoutrement, a one-stop shop for all things culinary. A successful cookware store for more than 40 years, Accoutrement also offers a range of seasonal cooking classes, selecting only the best of chefs to provide the ultimate in expertise and variety. Warm your winter's day with Lauren Murdoch's Warm your Weeds, perfect gluten-free baking with chef Gabriele Taddeucci or even learn the secrets to cooking Mexicana. Indeed at Accoutrement, the options are endless and located on the northern shores of Sydney Harbour in the up-market suburb of Mosman, one couldn't ask for more.
accoutrement.com.au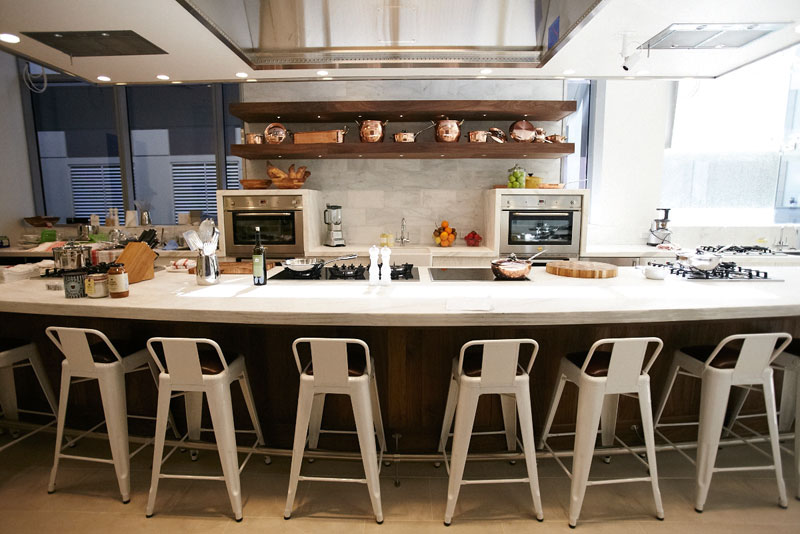 Williams-Sonoma
With more than 50 years producing quality kitchenware, Williams-Sonoma's infinite cooking wisdom is finally put to good use, with the opening of their first Australian cooking school. Inspired by their core belief that to cook well, one must love to cook, the Williams-Sonoma Cooking School features a diverse and flavourful program of fiv3-hour intensive classes, two-hour themed courses, and one-hour fast favourites workshops. A dedication to sustainable produce and practice alongside passionate and successful in-house chefs sets this cooking school apart from the rest.
williams-sonoma.com.au
Soft Cheesemaking Workshop (Sydney and North Coast locations)
Take the mystery out of cheesemaking in one day with this mouth-watering workshop. The classes are 100 per cent hands-on, conducted in home-style kitchens where you'll learn how to make camembert, fetta, mascarpone, quark, ricotta, and Greek-style yoghurt. This fun and interactive day includes a home-cooked morning tea, a scrumptious cheese-based lunch, and, of course, an abundance of cheese tasting. With everything accounted for, all course notes and recipes are provided. You'll have a ball culturing the milk and cutting and hooping the curd with the guidance of an experienced cheesemaker.
thecheesemakingworkshop.com.au or phone
02 9958 0909.
Regional Cooking Schools
Sandalyn Wilderness Estate
Specialising in pasta classes, Sandalyn Wilderness Estate guests learn to make fresh pasta from scratch. Located in the picturesque Hunter Valley, classes are run at a relaxed pace and are open to anyone who loves eating, cooking and socialising. Tuscan-inspired, the chefs will share the traditional secrets to turning eggs and semolina flour into mouth-watering fresh pasta. Classes finish with a leisurely two-course alfresco meal where you have time to laugh, enjoy the wine and taste the pasta you just created.
sandalyn.com.au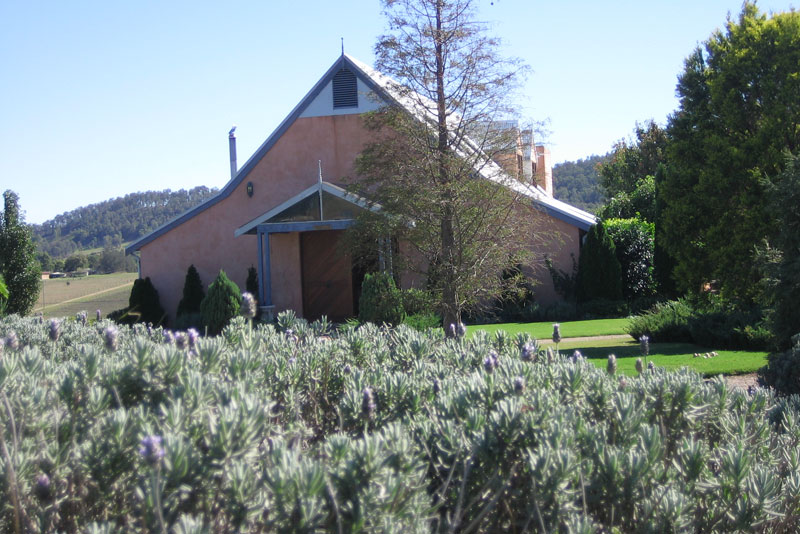 Neila
The acclaimed restaurant, Neila, in NSW's Cowra is far from your average country restaurant. With a unique menu reflecting the owners' Greek and Chinese heritage, a paddock-to-plate ethos and an elegant dining setting, Neila's contemporary country vibes have won them many awards through the years. The restaurant's cooking classes focus on spreading the art of traditional Greek and Chinese cooking techniques. The owners' favourite recipes from their award-winning menu are also revealed to lucky participants.
neila.com.au
Stroudover Cottage
Secluded in the small town of Bemboka, a stone's throw from the green pastures of the Bega Valley, Stroudover Cottage is the perfect holiday venue. Offering a series of cooking classes during each visitor's stay, culinary educator Patrick Reubinson crafts his classes to complement the season's best produce and to suit the tastes of guests. With a maximum of six people per class, an intimate, hands-on experience at Stroudover Cottage is guaranteed.
stroudovercottage.com.au
Mudgee fine foods
Set in the Cudgegong River valley in central-western NSW, the charming town of Mudgee has attracted food and wine enthusiasts for decades. Thanks to Association Mudgee Fine Food's latest offering, this gourmet hotspot now caters to an entirely new demographic. At the Kids at the Markets programme, children from the ages of eight to 15 join two-hour cooking classes at the Mudgee Farmers Market. Instilling a love of fresh produce and teaching young ones vital kitchen skills, these monthly classes will have parents cheering.
mudgeefinefoods.com.au
Orange Regional Cooking School 
As the very first cooking school in the region, Orange Regional is an integral part of the food and wine community in Orange. In accordance with her motto: cook simply, live well, chef Lesley Russell offers classes that encourage clever, honest cooking. Lesley focuses on regional cooking which she says is all about generosity, celebration and bringing people together. With a cooking style reminiscent of a simpler time, you'll learn how to cook real food with integrity, style and heart.
Visit learntocook.com.au or phone 02 6361 3336.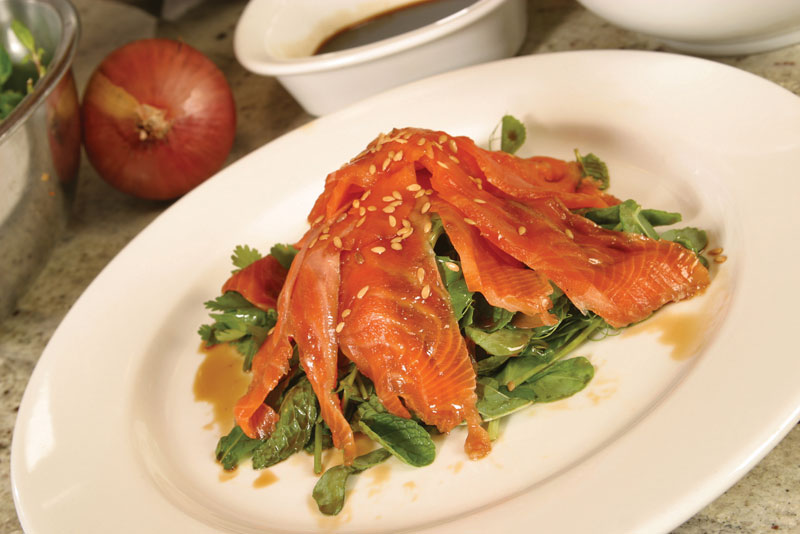 Hunter Valley Cooking School
If you like seeing where your produce has come from and how it gets to the plate, look no further than the Hunter Valley Cooking School. Held at the glorious Hunter Resort, this lesson is perfect for groups of eight or more who aren't afraid to get hands-on in the kitchen.
Join executive chef Phillip Collis and his team and take a tour of the vineyard, including a tutorial with the cellarmaster. Then, your group and Phillip will decide upon a menu featuring local organic produce and cook and eat it all together, accompanied by a course of Binnorie cheese from the factory opposite the resort.
hunterresort.com.au
Flavours of the Valley 
Escape to the country and enjoy a gourmet food experience in the stunning Kangaroo Valley. Flavours of the Valley cooking school offers a unique range of culinary activities, including Moroccan and Italian classes. For the adventurous, the Farmers' Table Long Country Lunch includes a six-course Mediterranean degustation menu. Just the two of you? The private cooking classes are a great way to spend time with your significant other. With a focus on quality and locally grown produce, classes are guided by professionally trained and experienced chefs.
flavoursofthevalley.com.au or phone 02 4465 2010.
Bangalow Cooking School
Nestled in the Byron hinterland, a short 12 minute drive from the coastal beauty of Byron Bay, is the Bangalow Cooking School. Founded in 2004 by Leah Roland, a self-proclaimed visual artist and culinary entrepreneur, the school is an absolute must-do for any visitor or local in the area looking to finesse their cooking skills.
Housed in the historic A & I Hall, themes can include localised cuisine (eg Indian, Middle Eastern), dessert making, gluten free, men only, women only, yum cha, food processing (eg jam, cheese, bread) and so much more. All you need is a group of between five and 12 people and, of course, your course fee. This is a cooking school that truly caters to most.
leahroland.com
Gowings Food Health Wealth
Welcome to the ultimate lesson in health and wellness, as taught by chief chef and clinical nutritionist, Samantha Gowing. Based in the stunning beachside town of Byron Bay, Samantha teaches participants to embrace all things organic in her hands-on culinary workshop. With amateur chefs to discover the secret to her food as medicine philosophy, Samantha's classes deliver an experience like no other. Promising to leave participants aglow with abundant healthy recipes and lifestyle tips to take home, Food Health Wealth is a must-do for those seeking food for the soul.
foodhealthwealth.com/
Caveau
Peter Sheppard's Cookery School at Caveau in Wollongong is a hands-on, fun afternoon of learning, making and eating. Classes run between 11am and 2pm, where you will cook and eat three dishes, with 15-16 other food enthusiasts. Dates and menus can be planned to suit interested parties. Cost is $95 per person (including GST), includes coffee at the start and the recipes to take home. For those interested in learning more advanced techniques — such as butchering and cooking a whole rabbit — you may find the advanced cookery schools more to your liking.
www.caveau.com.au/school
The Common Sustenance Project
Despite popular opinion, healthy and sustainable cooking doesn't have to be expensive. This belief is the backbone of the latest cooking project from Newcastle's community group, The Commons. With an aim to bring wholesome cooking to the masses, The Common Sustenance Project offers a series of food and wellbeing classes for the small amount of $25, with a $10 concession price. From cheese making and sourdough bread baking to workshops on eating well through pregnancy and cooking for kids, this social enterprise is an informative and fun activity for individuals of all ages and backgrounds.
thecommons.org.au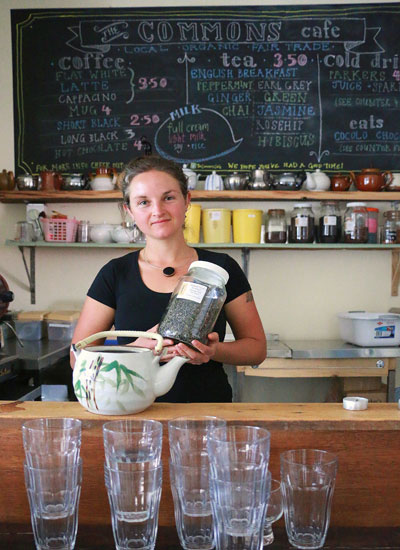 Leaning Oak 
Savour a truly authentic paddock-to-plate experience at Leaning Oak, a dairy and wine producer located in the gourmet food and wine region of Mudgee. The workshops include the finest produce cultivated completely on-site. Much more than a regular cooking class, Leaning Oak's cheese-making seesions see guests meet, greet and milk the farmstead's friendly goats and turn this milk into cheese. This magnificent dairy transformation takes place all in just a few hours.
leaningoak.com.au
Blacklea Vineyard
A country company through and through, Blacklea Vineyard produces fine wines, olives and oils to much success. As a result their much-coveted cooking schools can be difficult to come by. Run only three times a year by the owner's son and executive chef, Nathan White, the classes have been known to book almost eight months in advance. But, there's no smoke without fire, and a class at Blacklea has been voted by the throng of visitors as well worth the wait. A Blacklea class never repeats a dish, with seasonally themed programs ensuring workshops stay in touch with the trends and times.
blackleavineyard.com.au
Two Country Cooks 
A life-enhancing tree change from the city to the NSW Southern Highlands was the catalyst for Two Country Cooks, a cooking school celebrating the diverse produce and laidback approach that makes the Australian culinary scene. Set on rich farmlands, Two Country Cooks provides visitors with a hands-on, paddock-to-plate experience like no other. Started by popular demand, the men's only cooking class embraces simple cooking principles with lessons in matching food with wine.
twocountrycooks.com.au
Tuscany Wine Estate
If you're visiting the beautiful Hunter Valley, be sure to book a cooking class at the Tuscany Wine Estate. Smaller classes are held in the private kitchen of the conservatory, overlooking the pool area. Start the day with a glass of Hunter sparkling before you roll up your sleeves in the kitchen. For larger groups, classes are held in The Mill Restaurant, where you can enjoy stunning views of endless vineyards and the Brokenback Range. There are two themes to choose from: team building competition or hands-on.
tuscanywineestate.com.au or phone 02 4998 7288
Bent on food 
A passion to share the paddock to plate experience with visiting city slickers saw Donna Carrier expand her Wingham café, Bent on Food, to include an array of scrumptious cooking classes. From bread making and baking to Italian and Spanish cuisine master classes, Bent on Food has it all, and happily caters for a variety of visitors including hen's parties, corporate classes and individual greenhorns.
bentonfood.com.au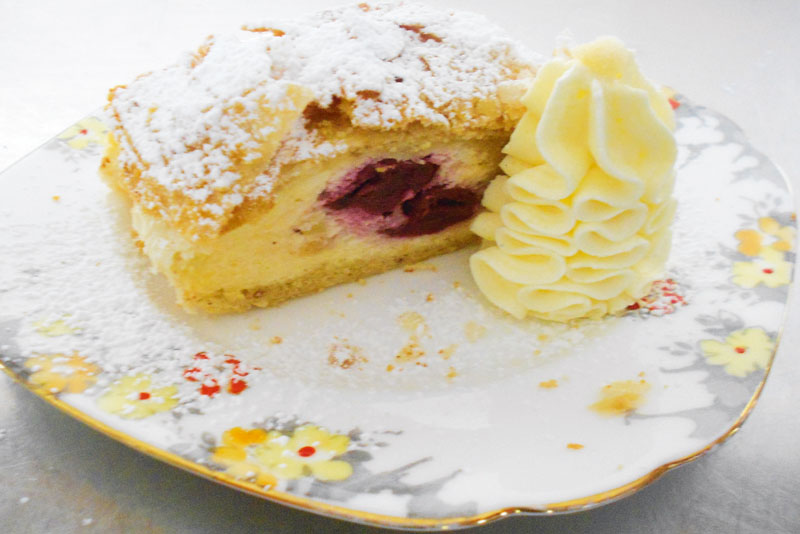 Nelleke's Culinary Adventures
Accomplished baker and former MasterChef Australia and Country Woman's Association judge Nelleke Gorton brings her baking prowess to the table in a series of cooking classes. Hosted in Gorton's charming country kitchen in the town of Tanja on the NSW South Coast, Nelleke's Culinary Adventures teaches both contemporary and traditional techniques in the art of baking and pastry making.
nellekegorton.wix.com
Le Très Bon
Seasonal dishes and a convivial attitude are the order of the day at Bungendore's French restaurant and cooking school, Le Très Bon. From chocolate éclairs to Provençale street food, each class at Le Très Bon divulges the wonders of French cooking and flavours. Using recipes inspired by local dishes from Paris to Provence and everywhere in between, classes at Le Très Bon celebrate the many foodie regions of France in a gastronomic journey like no other. Bon appétit.
letresbon.com.au
I Feel Good Wholefoods Cooking 
Last year Adam Guthrie sold his Berry-based business to concentrate on his real passion, food. A trained chef and committed vegetarian for more than 20 years, Adam and his wife, Roo, launched I Feel Good, an online portal and app aimed at educating and encouraging others to transition to a wholefood, plant-based diet. Succumbing to popular demand, the I Feel Good team now runs bi-monthly cooking classes at the popular Berry Sourdough Café, giving locals and visitors to the region the opportunity to cook their own delicious and healthy meals on a budget.
ifeelgood.com.au
Kitchen to Table
Requiring no more than your presence and a hunger for some culinary knowledge and great food, Kitchen to Table's cooking classes are held in Yamba, under the direction of Jason, the centre's chef. Learn the easy way to prepare and cook food, and learn all about the spice of life (variety). At Kitchen to Table they can help with Moroccan, Spanish, Indian, Thai, pizza, home made pasta, cakes, bread, pastry,
a dinner party for a special occasion and even a few really quick and easy meals for a busy weeknight. You'll go home with recipes from the class and a satisfied feeling after tasting all the dishes prepared.
kitchentotable.com.au or phone 02 6646 1577.
Bent on Food 
We all want to find enjoyment in our food. Bent on Food Cookery School, located at the country town of Wingham on the NSW mid-north coast is about the enjoyment of cooking — learning new skills, tips and chefs' secrets. With a varied schedule of classes, Bent on Food offers hands-on and demonstration-style workshops for small groups. From cheese-making to a full gourmet experience of the mid-north coast region, there is something for everyone, even the kids.
bentonfood.com.au or phone 02 6557 0727.
Kids Cooking at Mudgee Fine Foods 
Need a break from cooking? Why not teach your kids to do it. A kids' cooking class at Mudgee Fine Foods is the perfect way to introduce your little ones to food and basic nutrition. Held at the monthly Mudgee Farmer's Market, the classes are run by local chefs and passionate foodies using local and seasonal produce. With a different theme each month, classes teach kids how to make tasty and nutritious meals as well as how to choose seasonal and local produce to make the most of what's available.
mudgeefinefoods.com.au or phone 02 6372 6594
Il Cacciatore Cooking School
Northern Italian cuisine is the order of the day at Il Cacciatore, Hermitage Lodge's award-winning restaurant cooking school in the stunning Hunter Valley region. Olive oil, Parmesan, balsamic vinegar, Barolo and Chianti wines are embraced with gusto as participants get flash with flour, creating masterful pasta dishes with the friendly assistance of the restaurant's in-house chefs. Following an authentic Italian cooking class, groups sample the fruits of their labour during a two-course meal accompanied by the region's finest wineries.
ilcacciatore.com.au
River Cottage Australia
Whether you are an amateur cook, food enthusiast or a passionate small-farm holder, register for a range of cooking classes to further inspire your passion. One-day courses are available on Friday, Saturday or Sunday. Small group classes are also taken on a behind-the-scenes farm tour to pick vegetables from the kitchen garden and be introduced to the much-loved, four-legged mate, Digger. Season four of River Cottage Australia hosted by Paul West and a variety of regulars and experts from the local area can be seen on Foxtel's LifeStyle FOOD channel.
rivercottage.net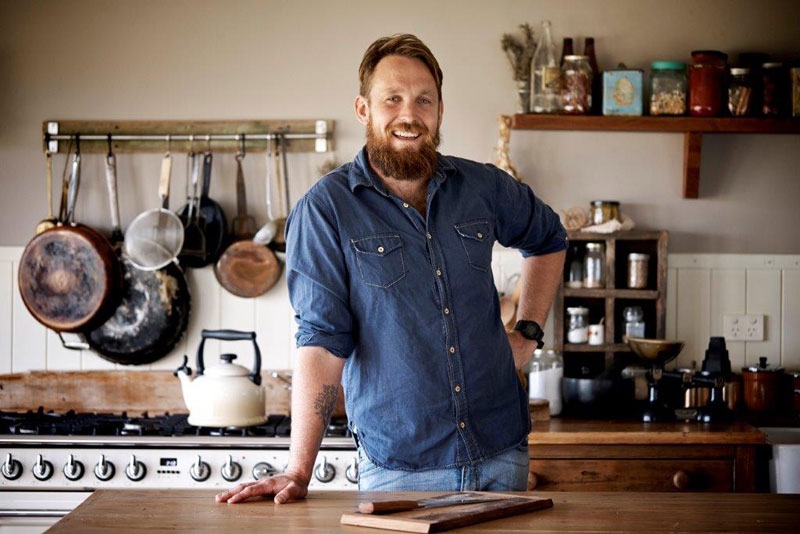 Food I Am
Local Riverina produce takes centre stage at Tania Sibrey's award-winning cooking school in Wagga Wagga. Seasonally themed workshops allow participants of all abilities to cook with the freshest ingredients sourced straight from Australia's food bowl. Food I Am showcases the Riverina's best producers, artisans and ingredients, and regularly draws distinguished chefs from around Australia to cook in its purpose-built kitchen facilities. The cookery school has become a regional hotspot and was a winner at the 2014 Food Tourism awards.
foodiam.com.au
Blue Mountains Cooking School
Situated in a 100-year-old weatherboard house on an acre of gardens, you can't help but feel you've been transported to a bygone era as you walk up the path to the Blue Mountains Cooking School. Run by sisters Diana Ferguson and Cath Baker, students are in good hands as the ladies bring a lifetime of experience and cooking knowledge to the kitchen table. The school runs six to eight public classes per year as well as private lessons for avid learners. Diana and Cath's essential piping techniques class is a favourite, and ensures that home bakers can make their sweet treats look as good as they taste. bluemountainscookingschool.com.au
Bishop's Court 
Talented cook Christine Le Fevre runs cooking schools at Bishop's Court, in Australia's oldest settlement, Bathurst. The classes are a popular component of a weekend away and for guests staying at the boutique hotel. Classes can be tailored to the visitors' needs and are a great activity for birthdays, couples weekends and more. Bishop's Court's cooking program has a variety of interesting classes coming up so bookings are advised. Enjoy learning the art of making great coffee on the first Monday of every month or become an expert at using only four ingredients in a recipe, held on the second Tuesday of every month. Other classes include Spice It Up, On The Table in 20 minutes, Cool Comfort Food and Secret Women's Business.
bishopscourtestate.com.au
Wild Sourdough (Nationwide)
Get back to basics and feel inspired as chef and author Yoke Mardewi shares her knowledge and passion of food and demonstrates how to make delicious and wholesome sourdough bread. Yoke's one-of-a-kind cooking classes run for approximately four hours and all students are encouraged to get involved with the touch, feel and smell of making their own dough from scratch. Yoke also runs lacto fermentation and culturing classes, which teach how to make sauerkraut, kimchi and more. She also offers gluten-free sourdough classes. Based in Perth, Yoke teaches across Australia, and has been for almost 10 years.
wildsourdough.com.au

Centennial Vineyards Restaurant 
A stone's throw away from the historic town of Bowral, Centennial Vineyards Restaurant is known for its stunning setting among the vines. The property spans 130 hectares and the winery has recently been awarded an impressive five stars by the James Halliday Australian Wine Companion. The cooking school is designed for all lovers of good food and wine, and truly dedicated food buffs can't go past the Centennial Vineyards classes. Join chef and owner Robin Murray in the restaurant kitchen for an interactive three-hour cooking session. The class is finished off with a dinner and wine degustation. centennialrestaurant.com.au
Indigiearth
Established in the great wine region of Mudgee, Indigiearth is an Aboriginal-owned and operated catering business. Offering modern native Australian cuisine through modern food products, cooking classes and bush tucker demonstrations and master classes, the catering company was founded by Sharon Winsor, a Ngemba Wailwan woman. Unlike any other cooking class, guests get to experience true bush culture. Sharon teaches everything you need to know about the bush, the importance of bush food, where it grows, what it was used for, how it was used, the medicinal properties of the ingredient and traditional ways of cooking. Taste and smell a variety of native fruits, herbs and spices before getting your hands on kangaroo and learning the tips and tricks for how to cook it.
indigiearth.com.au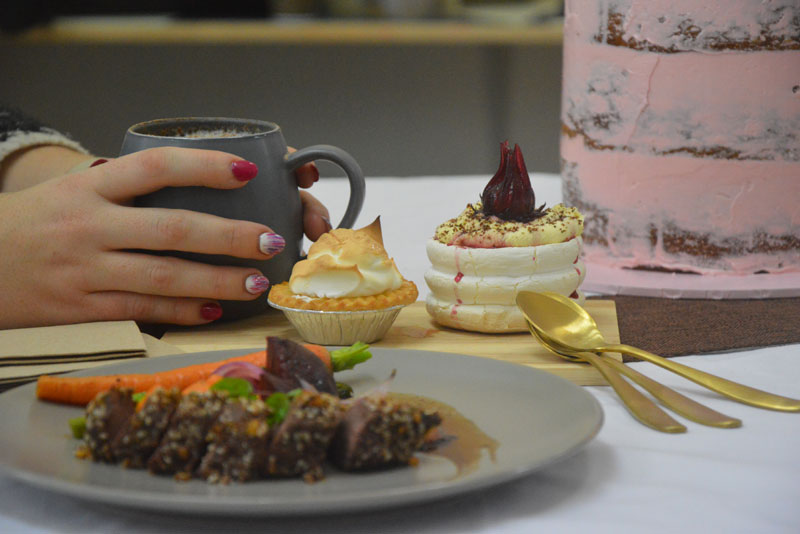 Cheese Making Workshops 
Calling all cheese lovers. Learn all things cheese with artisan cheesemaker and owner of The Cheese Making Workshop, Lyndall Dykes. Her team has recently opened a new deli at the iconic Big Banana in Coffs Harbour where they also run their sessions. Lyndall shows students how to make cheese the easy way — with lots of fun and no fuss. Plus learning to make your own cheese is a lot more affordable. The workshops run on a daily basis and the school offers classes from 45-minute to six-hour sessions. Lyndall will also be running a special workshop on the Gold Coast in November. Find out more from the website.
thecheesemakingworkshop.com.au
The Naturopathic Cooking School 
With a bachelor's degree and a graduate diploma in naturopathy under her belt, cook, yoga teacher and remedial massage therapist, Sara-Jane Cleland shares her expertise on healthy eating at her Naturopathic Cooking School at Bowral in the NSW Southern Highlands. The classes are informative and sourced from a combination of different diets including the paleo, wholefood, raw food and pescetarian diets. Sara-Jane clears up any misconceptions regarding healthy eating and offers fun and inspirational classes that are more like social gatherings with the added bonus of eating delicious organic food. sarajanecleland.com.au
Majors Lane Cooking School
Learn to cook Asian cuisine with the finest flavours available at Majors Lane Cooking School in Lovedale, NSW. Thai, Balinese, Sichuan, Indonesian and Vietnamese classes are held for small groups in a friendly environment. Majors Lane Restaurant owner/chef Benjamin Sales runs the classes each weekend for budding cooks of all skill levels.
www.majorslane.com