MILES BACK TO THE BUSH FESTIVAL
September 6-9
Residents of the Miles district on the western edge of Queensland's Darling Downs have issued an open invitation to their city cousins to come and share a backyard view of the bush with their biennial spring festival. With paddocks brimming with wildflowers, tag-along creekside fishing and local farm tours, the Back to the Bush Festival organisers hope to give visitors an insight into the many attractions of their town, which has a population of just 1200. The Miles Historical Village will be the festival hub, with activities including boiling the quart pot, tossing a Condamine bell and a guest antiques expert appraising people's treasures.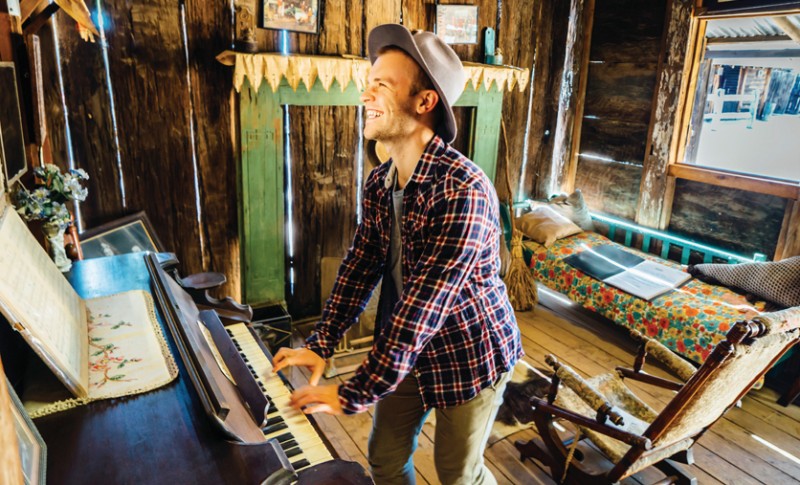 GYMPIE MUSIC MUSTER
August 23-26
With Troy Cassar-Daley as this year's ambassador, Gympie's 37th annual celebration of country music will once again draw huge crowds with a lineup including Lee Kernaghan, John Williamson, Ian Moss, Beccy Cole, Sara Storer and The Wolfe Brothers. Songwriter sessions, an all-star, guitar-shredding jam, rock 'n' roll dancing and instrument workshops add to the non-stop program at the event, which is held in the Amamoor Creek State Forest in the Sunshine Coast hinterland.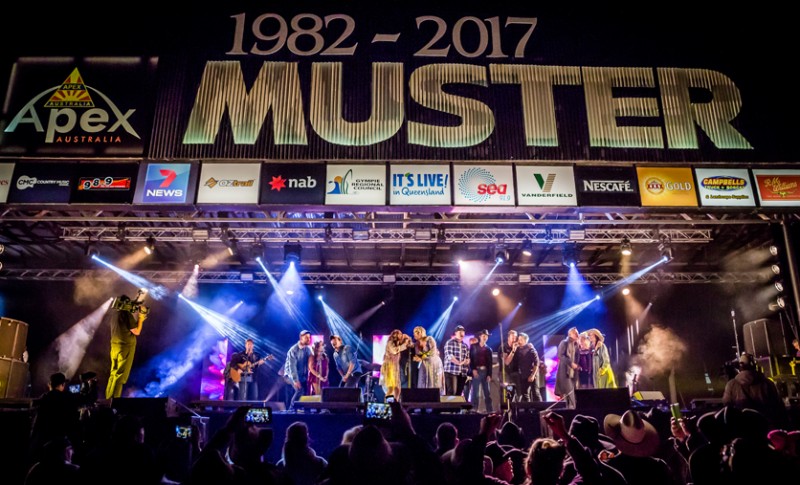 NATIONAL TREE DAY
July 27 & 29
Prepare to get your hands dirty with Australia's largest tree-planting events, Planet Ark's National Tree Day and Schools Tree Day. Since the events' inception in 1996, more than 24 million trees have been planted by almost four million people. Last year, more than 217,000 students from 2600 schools participated in Schools Tree Day, which encourages tree planting and garden tending on campus.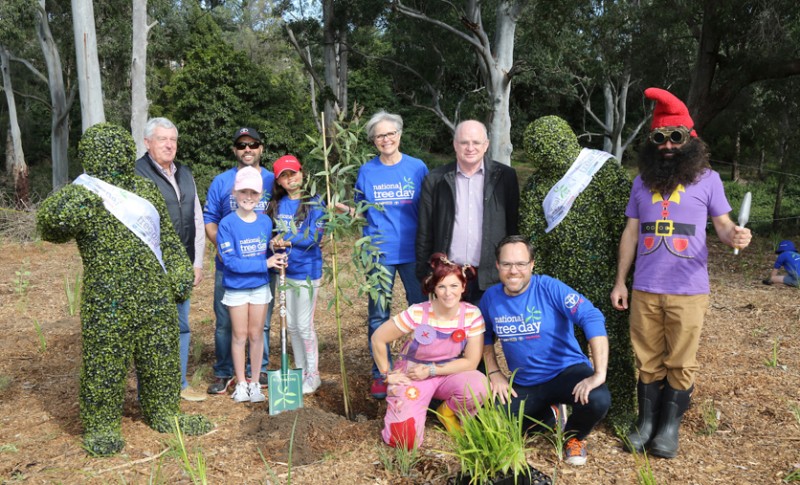 GROUNDWATER
July 27-29
Australia's fastest growing country music festival descends on Broadbeach on Queensland's Gold Coast with a lineup that includes The McClymonts, Granger Smith, Suzanne Vega, Amber Lawrence, Lillie Mae and Joshua Hedley. Among a host of highlights James Blundell will take to the stage supported by friends and admirers performing tribute songs from his portfolio. And the best thing about this long weekend of board shorts and banjos, surfboards and steel guitars? It's free.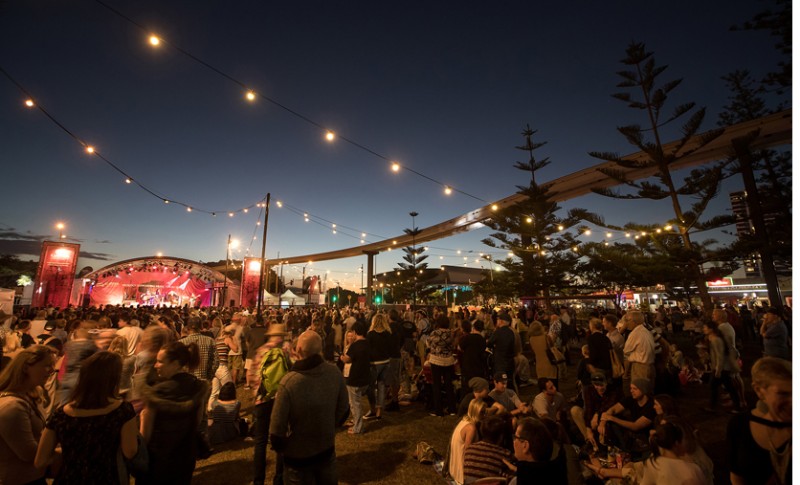 QUEENSLAND GARDEN EXPO
July 13-15
More than 40,000 visitors are expected to converge on the Sunshine Coast's Nambour Showgrounds for the 34th annual Queensland Garden Expo. Garden experts Costa Georgiadis, Jerry Coleby-Williams and Sophie Thomson will join the speakers at the event, which will feature 360 exhibitors including 55 nurseries as well as a cook's garden stage, an organic food court, lectures, demonstrations, problem-solving sessions and plant propagating and growing workshops.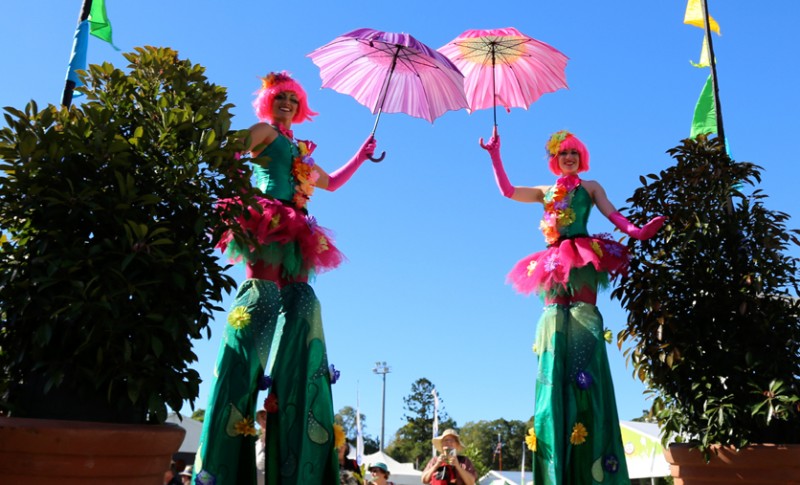 OPERA IN THE CAVES
May 26-28
The stunning setting of Capricorn Caves' Cathedral Cave just north of Rockhampton provides near-perfect acoustics for a weekend of performances by four singers and a pianist. A lucky audience of maximum 90 gets to hear popular operatic arias and a dash of musical theatre on a program which is repeated three times during the weekend.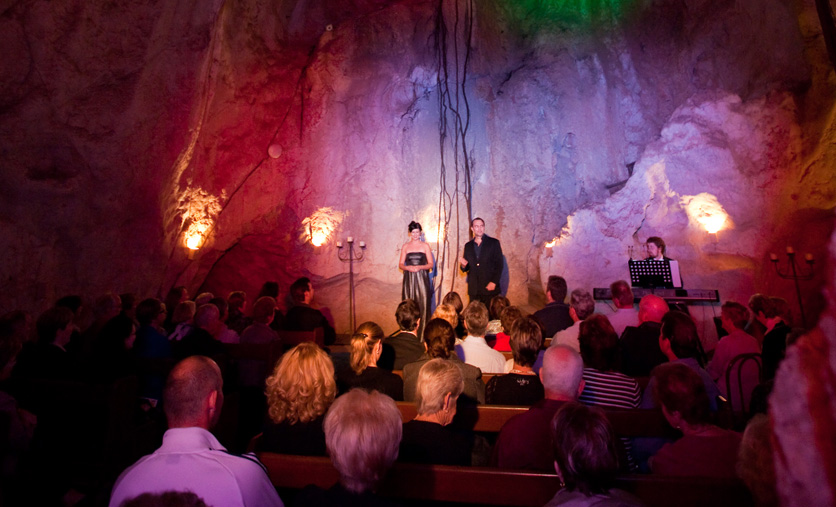 NOOSA FOOD & WINE FESTIVAL
May 17-20
Join some of Australia's best chefs, winemakers and foodies for four days of food-focused celebrations on the beachfront at Noosa. Colin Fassnidge, Kirsten Tibballs, Christine Manfield and Giovanni Pilu will be among the chefs cooking up a storm in local restaurants and the program also includes a long lunch on Hastings Street, tipi events on Main Beach and produce and brewery trails.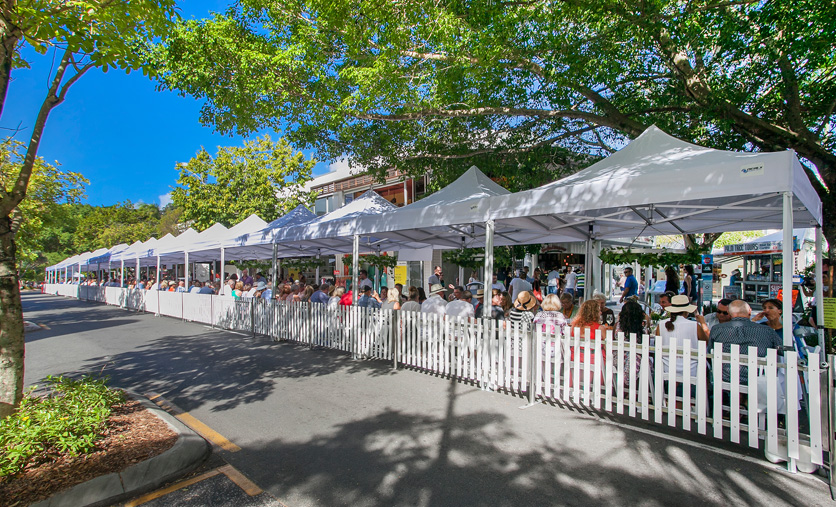 Big Red Bash
Jul 10-12
Billed as the world's most remote music festival, the Big Red Bash returns to a massive Simpson Desert sand dune near Birdsville in south-western Queensland. This year's stellar cast is headlined by John Farnham and includes the Hoodoo Gurus, The Angels, Russell Morris, Busby Marou, Daryl Braithwaite, Adam Brand, Cate Ceberano and The Wolfe Brothers. The three-day feast of music and entertainment includes desert drag races, indigenous craft workshops and all the fun of camping in the outback.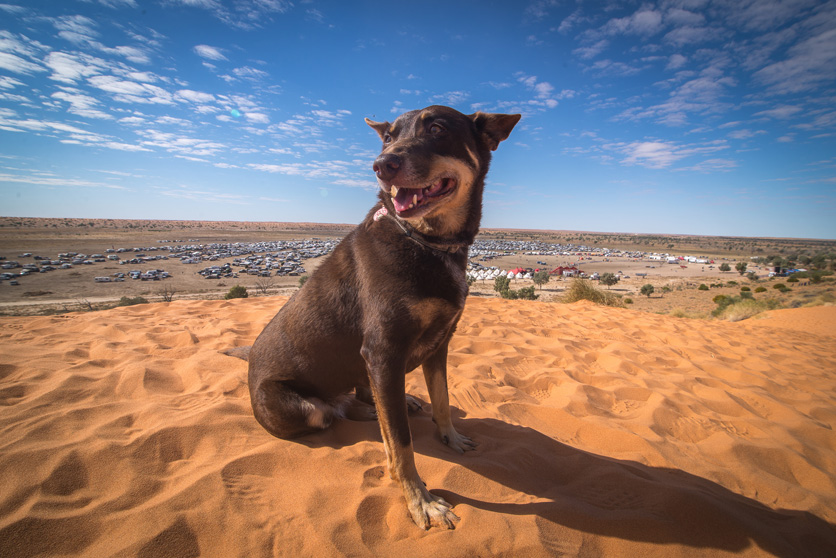 Blues on Broadbeach Music Festival
May 17-20
The Robert Cray Band, the Screaming Jets, the Backsliders, Lloyd Spiegel and Jon Stevens are among the headline acts at the annual Blues on Broadbeach Music Festival on the Gold Coast. More than 160,000 visitors attended the festival's indoor and outdoor venues last year. While all the concerts are free, seating is allocated for The Star Gold Coast's Jon Stevens show, so check the website for more details.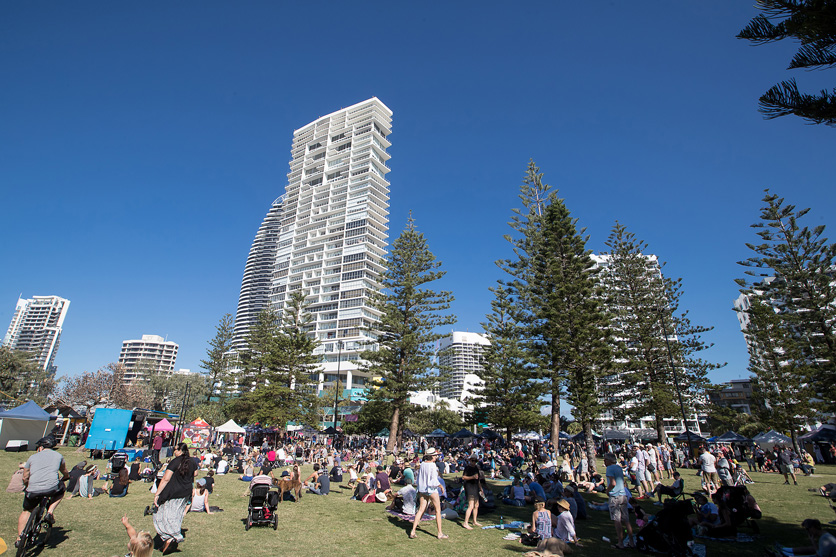 Coucals Open Garden
Apr 28-29
Coucals Garden at Mount Crosby on Brisbane's south-western periphery should be bursting with colour for its autumn opening. Chrysanthemums, salvias, dahlias, golden lycoris and gladioli are among the many plants flowering in the two-acre garden, which is open from 9am to 4pm on both days. Entry is $8 and all proceeds are donated to the Red Cross.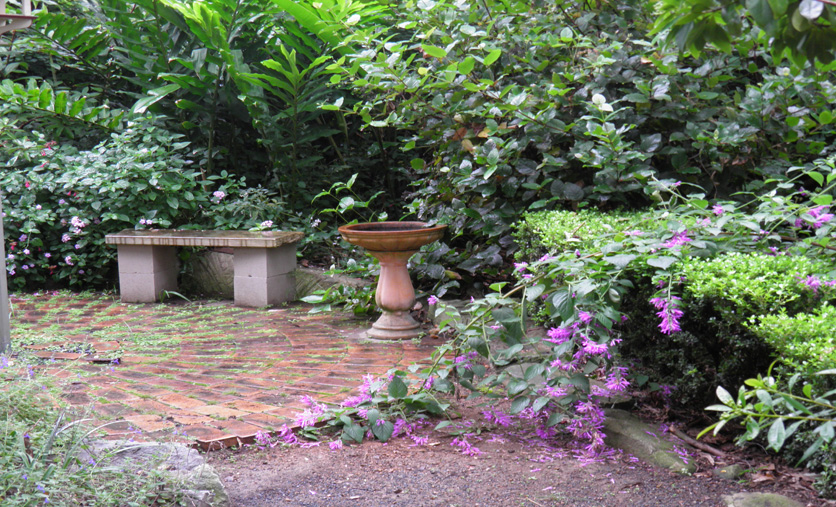 Way Out West Fest
Apr 19-22
To celebrate the reopening of the Waltzing Matilda Centre, the western Queensland town of Winton is hosting the Way Out West Festival with a program of music and other entertainment including bush poetry recitals, a bluegrass breakfast and an official opening lunch. Highlights of the musical line-up will include The Black Sorrows, John Williamson, Jessica Mauboy, The Living End and Russell Morris. There will also be a recovery concert by Busby Marou at the jump up near the Age of Dinosaurs attraction.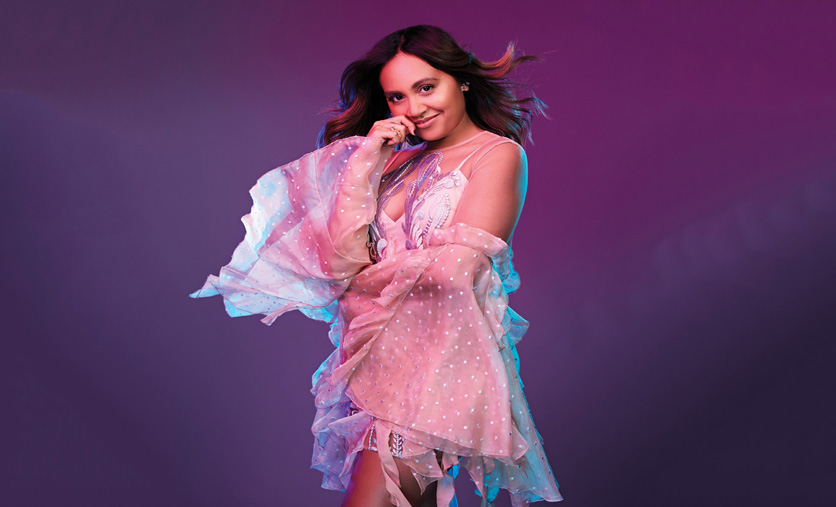 Dirt N Dust Festival
Apr 13-15
The population of the tiny outback town of Julia Creek swells from 300 to 3000 during the weekend of the annual Dirt N Dust Festival. See triathlon teams in action, back a winner at the Artesian Express Outback Horse Races and enjoy a bush feast at the Country Tastes lunch. There's live entertainment every night including a PBR bull ride.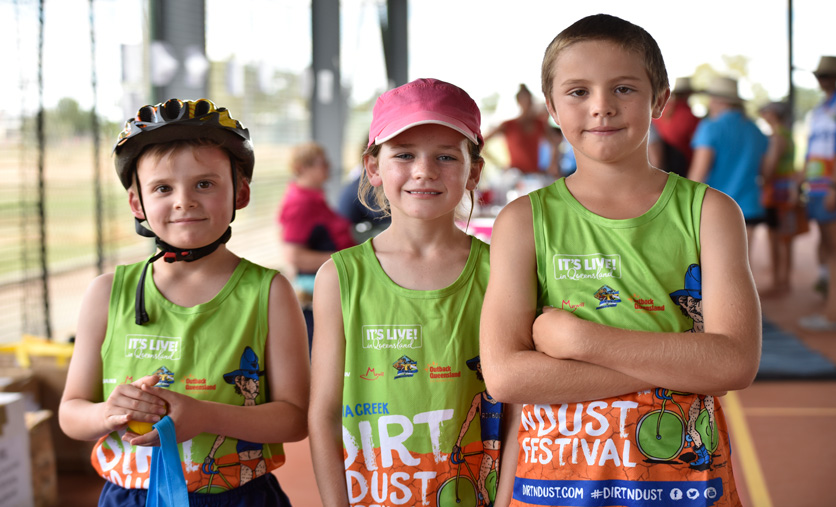 Bush Christmas Exhibition
Nov 30- Dec 9
The seeds for this giant annual pop-up store in Toowoomba were sewn 20 years ago when Cunnamulla farmer Liz McClymont realised that artisans from all over rural and remote Queensland were beavering away in outback sheds and makeshift studios creating wonderful items that would make great gifts. The forum for selling these wares now spreads across two halls and a marquee in the grounds of the Masonic Centre. This year Liz and her team expect more than 110 artisans to showcase everything from gourmet foods, art, sculpture, beauty products and jewellery to books, cards, clothing and accessories. More than 6000 shoppers usually attend and raffles of goodies donated by the exhibitors usually contribute about $10,000 to the coffers of the Isolated Children's Parents' Association each year.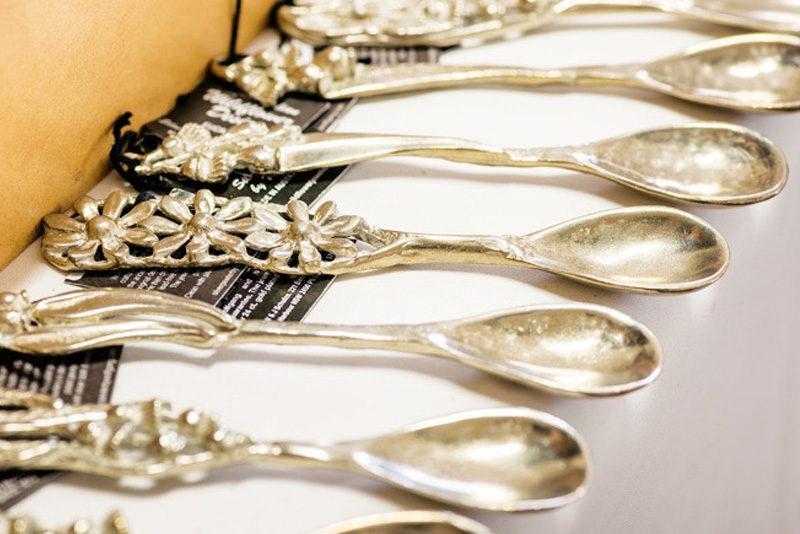 Ignite Chilli Festival
Nov 25
Put your Scoville tolerance to the test when two blocks of Caloundra's Bulcock Street will be closed off for the inaugural Ignite Chilli Festival. Food stalls will serve up their favourite fiery offerings, while other vendors will be selling clothing, jewellery, crafts and ingredients that owe their inspiration to this pungent and fragrant member of the capsicum family. There will be live entertainment from three stages along the street and the organisers would like attendees to know that there will be plenty of options for timid palates.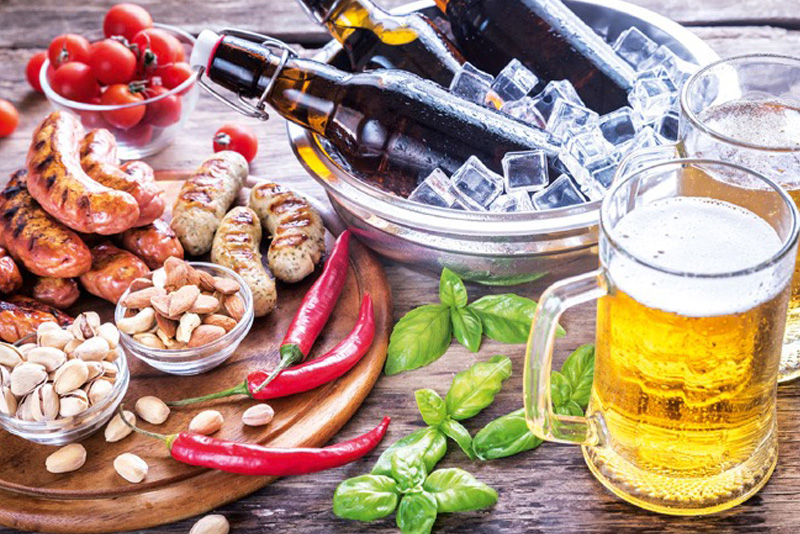 Australian PGA Championship
Dec 1
The Australian PGA Championship will welcome the world's best Professional golfers to the Gold Coast.
Summer Solstice Light Spectacle
Dec 1 – Jan 15
Experience a once-a-year phenomenon where you can witness a dazzling natural light show at the Capricorn Caves near Rockhampton. Due to the summer alignment of the sun over the Tropic of Capricorn, a bright beam of light fi lls the darkness of Belfry Cave through a 14-metre vertical shaft. Standing in the beam, visitors are able to see the colour of their clothing refl ected around the cave. This is included in the Cathedral Cave tour from December to early January.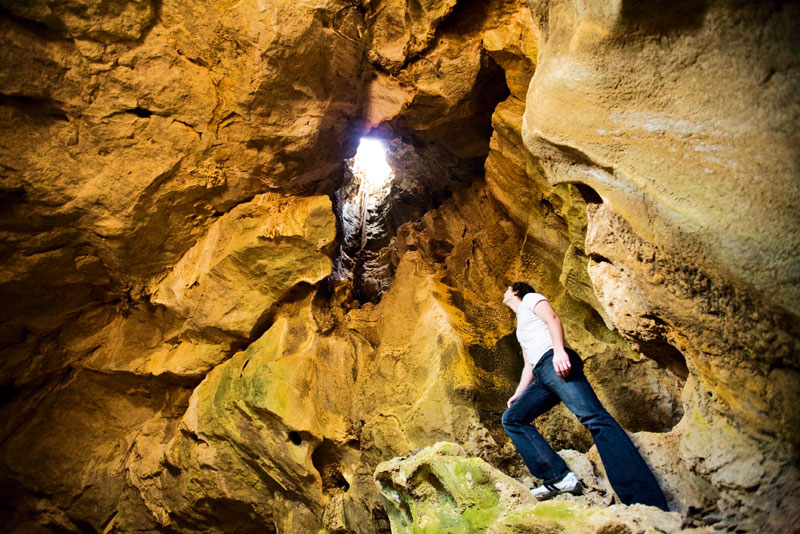 Matilda The Musical
Dec 2 – Jan 29
Matilda The Musical is the multi-award winning musical from the Royal Shakespeare Company, inspired by the book by Roald Dahl. The musical has already won over 50 international awards, including 13 for Best Musical. For more information and tickets, visit the website below.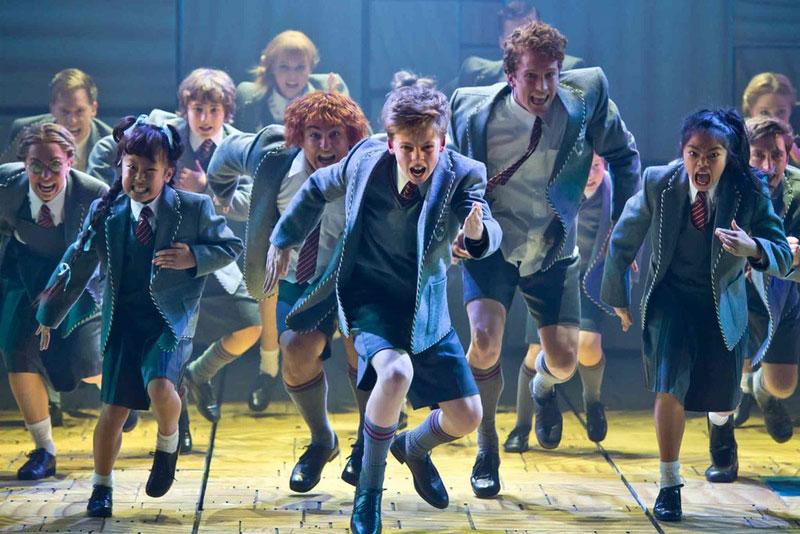 Commonwealth Bank Day-Night Test
Dec 15
There are few events on the Australian sporting calendar that evoke as much passion as Test cricket, and this year's Brisbane Commonwealth Bank Test will go down in history as Brisbane's first Day-Night Test.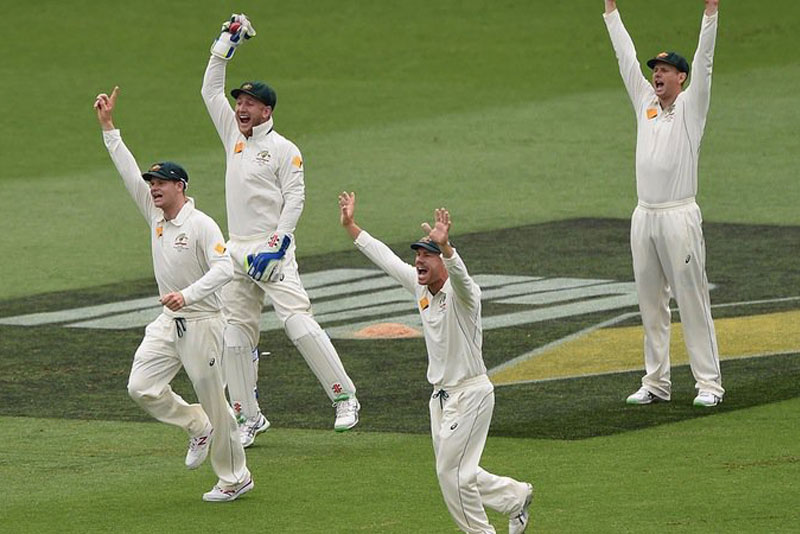 Woodford Folk Festival
Dec 27 – Jan 1
One of Australia's largest gatherings of musicians and artists is back for the  annual six day and night event. The event features music, dance, cabaret, circus, comedy, workshops, debate, street theatre, films, forums, visual arts, an entire children's festival and a fireworks display on New Year's Eve. For more information, visit the website below.
Brisbane International
Jan 1
Brisbane International presented by Suncorp has established itself as a highlight of Queensland's summer events calendar. Queensland tennis fans experience first-hand, the excitement as some of the biggest names in world tennis descend on Queensland Tennis Centre, turning on eight days of heart-stopping action and entertainment.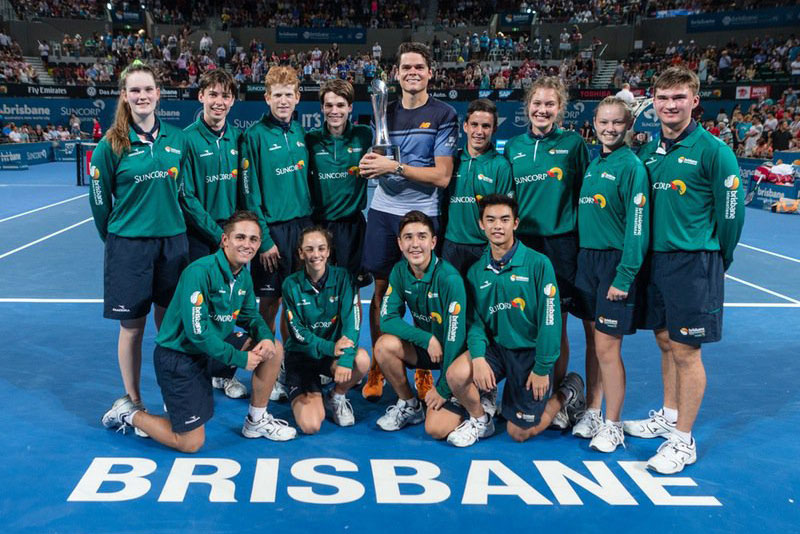 Jeep Magic Millions Raceday
Jan 14
The spectacular Jeep Magic Millions Raceday is often referred to as the jewel in the crown of the Gold Coast and indeed Queensland. People from all over the state converge on the Gold Coast, brought together by their love of horses, the beach, the sun and the surf. Visit the website below for more information.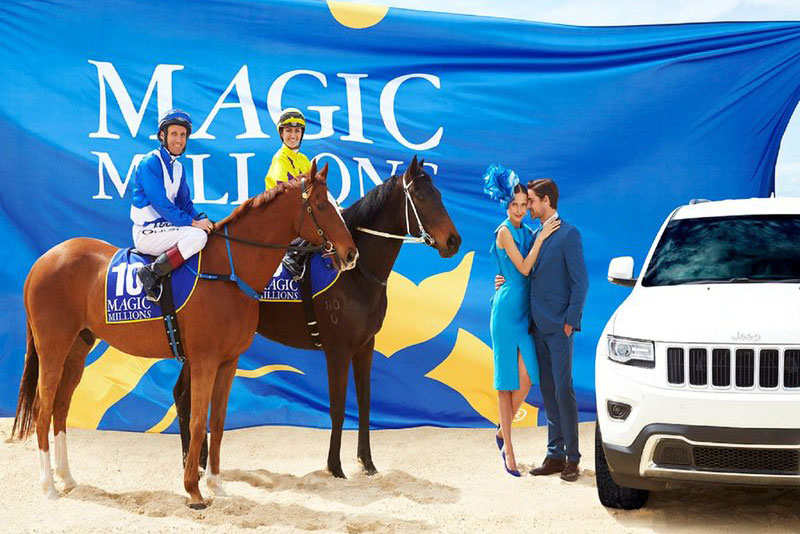 Ginger Flower & Food Festival
Jan 20-22
The Ginger Factory's annual summer event that celebrates Queensland's sub-tropical climate is taking place over three amazing days in Yandina. Featuring beautiful flowers, delicious food and live entertainment, this free event provides a fantastic day out for gardeners, horticulturists and flower aficionados alike. The program for the event includes gardening experts, local celebrity chefs and following the paddock-to-plate ginger process.
Chinchilla Melon Festival
Feb 16-19
A celebration of all things melon and a tribute to the town's melon farming reputation, the Chinchilla Melon Festival has become a popular Queensland event. The festival features a week of activities including the classic Family Fun Day and colourful street parade, skiing on watermelons and a melon bungee.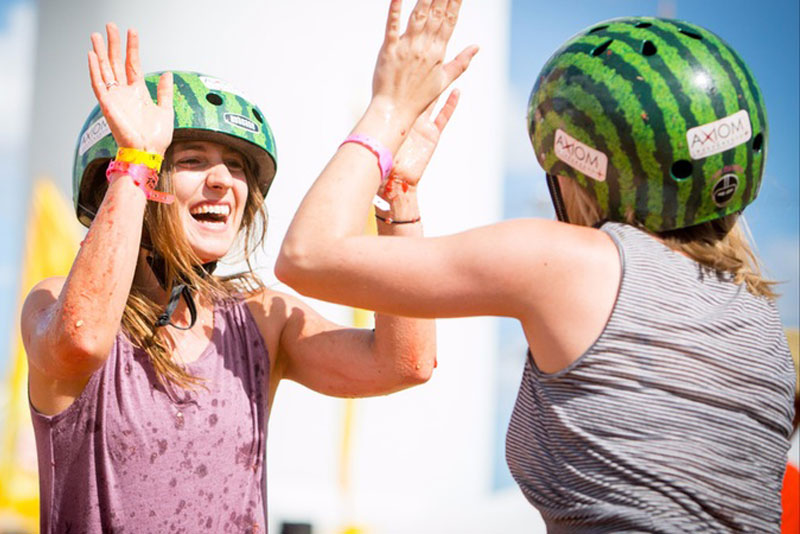 Julia Creek Dirt n Dust
Apr 15-17
The Julia Creek Dirt and Dust Festival offers visitors three jam-packed days of fun and entertainment. Experience real outback hospitality when the tiny North West Queensland outback town grows from 400 people to 3,000 in one weekend. Watch the gutsy outback triathlon teams, back a winner at the Artesian Express Outback Horse Races, and dance the night away at outdoor concerts.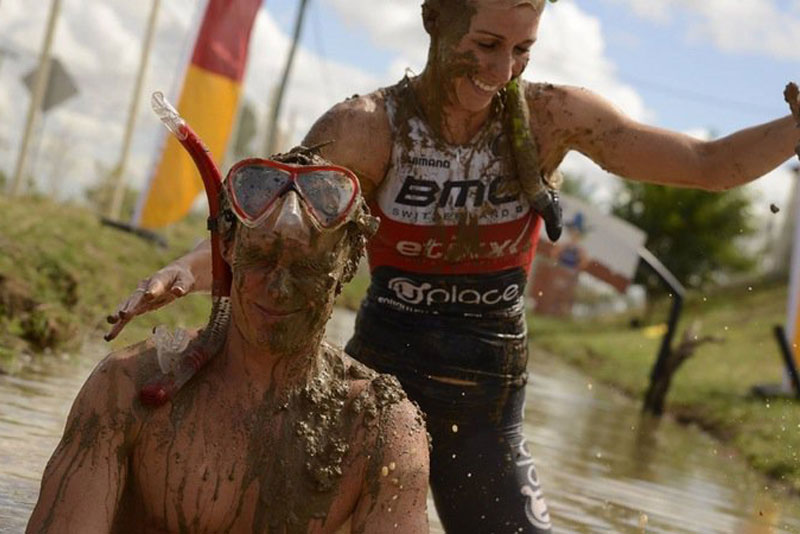 Noosa Food and Wine
May 18
Join food and wine enthusiasts from all over the nation as they descend on Noosa for Noosa Food and Wine. Discover new flavours of wine and artisan foods and meet the culinary talent and some of Australia's leading chefs and producer.
Regional Flavours
Jun 17-18
Held in Brisbane's picturesque South Bank Parklands, make the most of free entertainment from celebrity chefs and industry experts as well as fresh produce from more than 80 of Queensland's best providores. Visit eight unique venues where you can experience al fresco dining as its finest, expand your culinary knowledge, take your love of meat and malt to the next level and indulge in the best of the state's artisanal food and wine.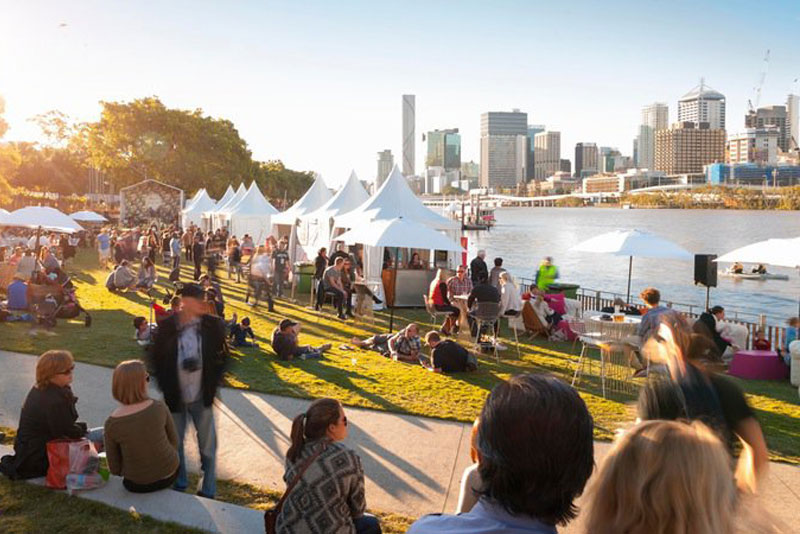 The Vision Splendid Outback Film Festival
Jun 23 – Jul 2
Nine days, 30 films and a zillion stars. Winton's Vision Splendid Outback Film Festival is a film festival like no other. It celebrates Australian film and culture under the stars of Winton in Outback Queensland. The Festival combines an incomparable program of classic and contemporary Australian films with special events, conversations and masterclasses with film makers, directors, actors and actresses, kids club and special events.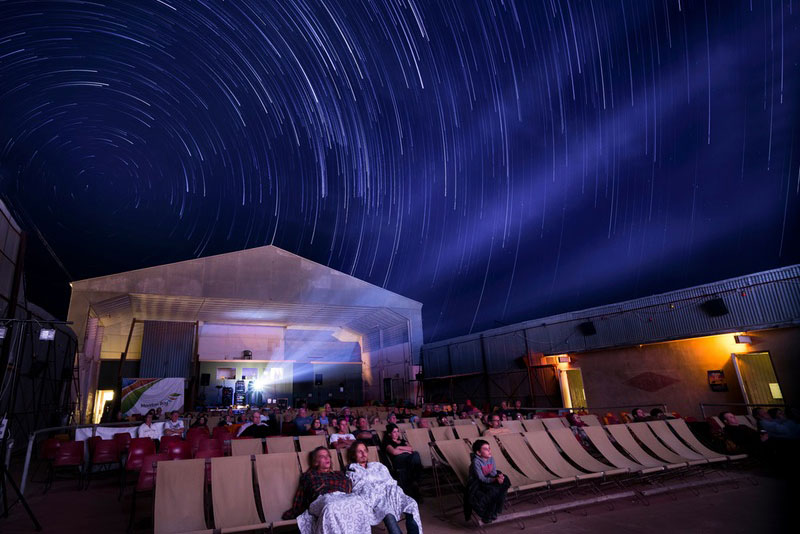 Scenic Rim Winter Harvest Festival
Jun 24- Jul 2
The Winter Harvest Festival is a fabulous, relaxed day out for families and food lovers. Taste the food, meet the producers, watch the cooking demonstrations and feast from the Scenic Rim's smorgasbord of fresh produce.