Womadelaide
Mar 9-12
This iconic open-air festival set in Adelaide's stunning Botanic Park, is an award-winning celebration of the very best of the world of music, arts and dance. Now in its 25th year, WOMADelaide 2018's line-up includes UK producer and dub visionary Adrian Sherwood, sitar maestro Anoushka Shankar, Canada's Le Vent du Nord, Balkan performers Violons Barbares and from north-east Arnhem Land, Yirrmal and the Miliyawutj.
Italian Festival Carnevale
Nov 4-5
Carnevale comes to the Adelaide Showground for the first weekend of November in a joyous celebration of all things Italian. There will be Calabrese dancing, cooking and coffee-making classes, cheese stretching and fencing demonstrations, bocce games alongside food stalls, fashion parades and a full program of live entertainment. Entry is $15 for adults and $30 for a family of two adults and two children.
Port Lincoln Tunarama Festival
Jan 25-29
Gear up for the world famous tuna toss held annually at the Port Lincoln Tunarama Festival. A fun outing for all ages, the program offers a large range of entertainment from a fireworks display, triathalon and festival stage to the world championship tuna toss and gala ball. The festival began in 1962 as a way of celebrating the fishing fleet heading to sea for tuna polling. Even though tuna fishing methods have changed it endures as a celebration of this fabulous seafood.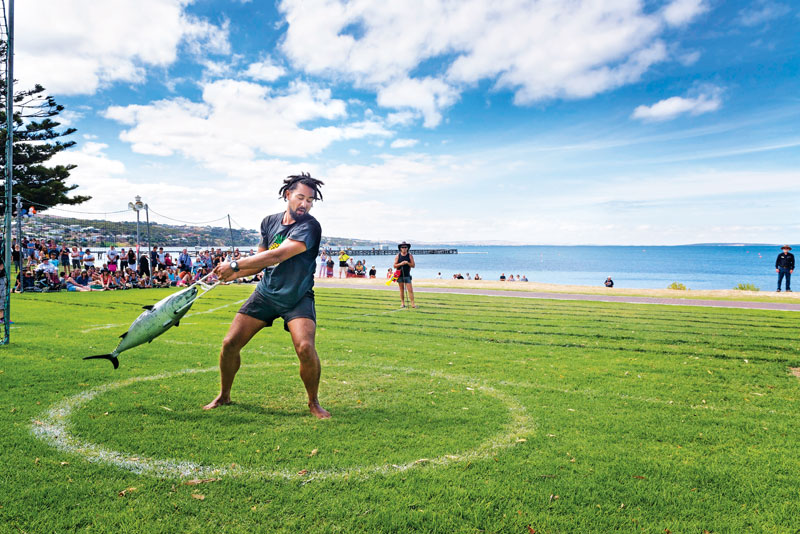 Taste Eden Valley Riesling Festival
Jan 28
Calling all wine lovers! The third annual Taste Eden Valley Riesling Festival is just around the corner. Guests can discover a range of rare wines from boutique producers of the Barossa's high country. Tickets are on sale now, so head to the family-owned tasting room to meet the producers, taste more than 30 single-vineyard Riesling wines, and indulge in delicious food platters.