I know, I know, we're supposed to have completed all the Christmas baking weeks ago. But as every year gets busier, things like cake baking seem to end up at the bottom of the "to do" list. So this weekend I'll be decorating cakes my daughter and I made last weekend. I've been using Charmaine Solomon Sri Lankan Christmas cake recipe for at least 25 years, since a colleague's mother gave me the recipe with the sage advice to make several as this is a version that fruit cake aficionados just love. It's a forgiving recipe and doesn't seem to mind at all if you make it the day before you want to serve it.
You can find the recipe (and many other wonderful, failsafe recipes) in The Complete Asian Cookbook. As Charmaine herself says: It is rich, dark and moist, fragrant with spice and laden with fruit. The semolina and ground almonds make its texture quite different from a cake made with flour.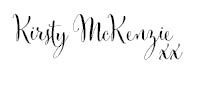 Ingredients
| | |
| --- | --- |
| 250g | raisins, chopped |
| 385g | sultanas, chopped |
| 250g | mixed glace fruit such as pineapple, apricot and quince, chopped, (avoid using fig) |
| 260g | preserved ginger, chopped |
| 500g | chow chow preserves, (see note) |
| 120g | mixed peel, chopped |
| 260g | glace cherries, halved |
| 260g | raw cashews or blanched almonds, finely chopped |
| 60ml | brandy |
| 375g | butter |
| 500g | caster sugar |
| 12 | egg yolks, (reserve 6 egg whites for this recipe) |
| 2 teaspoons | lemon zest, finely grated |
| 1 1/2 teaspoons | ground cardamom |
| 1 teaspoon | ground cinnamon |
| 1 teaspoon | nutmeg, freshly grated |
| 3/4 teaspoon | ground cloves |
| 2 tablespoons | natural vanilla extract |
| 1 tablespoon | natural almond extract |
| 2 tablespoons | rosewater, or to taste |
| 1 tablespoon | honey |
| 250g | fine semolina |
| 6 | egg whites |
| 1 quantity | Almond paste, for icing (optional) |
Method
Line a 25 cm round or square cake tin with three layers of brown paper, then one layer of baking paper liberally brushed with melted butter. To insulate the tin even more, wrap the outside with a sheet of newspaper folded into three and secure it with kitchen string.
Combine the raisins, sultanas, mixed glacé fruit, preserved ginger, chow chow preserves, mixed peel, glacé cherries and cashews in a large bowl. Pour over the brandy, cover, and set aside. (This step can be done the day before, allowing the fruit more time to soak in the brandy, if desired.)
Preheat the oven to 130ºC. Cream together the butter and sugar until light and fluffy. Add the egg yolks, one at a time, beating well after each addition. Add the lemon zest, spices, vanilla and almond extracts, rosewater and honey and mix well. Add the semolina and beat until well combined.
Transfer the mixture to a large bowl or pan and use your hands to mix in the fruit until thoroughly combined — it's much easier than a spoon and professional pastry cooks do it this way.
In a separate bowl, beat the egg whites until stiff peaks form, then fold through the fruit mixture until just combined. Pour into the prepared cake tin and bake in the oven for 2¼–2½ hours, covering the cake with foil after the first hour to prevent over-browning. The cake will be very rich and moist when done. If you prefer a darker and drier result, bake for 4½–5 hours — it will not be dry, but certainly firmer than if you cook for a shorter time. Allow to cool completely, preferably overnight, then remove the paper and wrap the cake in foil. A tablespoon or two of brandy may be sprinkled over the cake just before wrapping. If desired, ice the cake with the almond paste. This cake can be stored in an airtight container for 1 year or longer.
Note
Chow chow preserves can be purchased at Asian grocery stores. If unavailable, substitute melon and ginger jam or ginger marmalade.
Variation
For a gluten-free version, omit the semolina and use a fine cornmeal, sold as 'dusting polenta'.