As this issue went to press photographer Ken Brass and I have just returned from an amazing trip to England and Spain.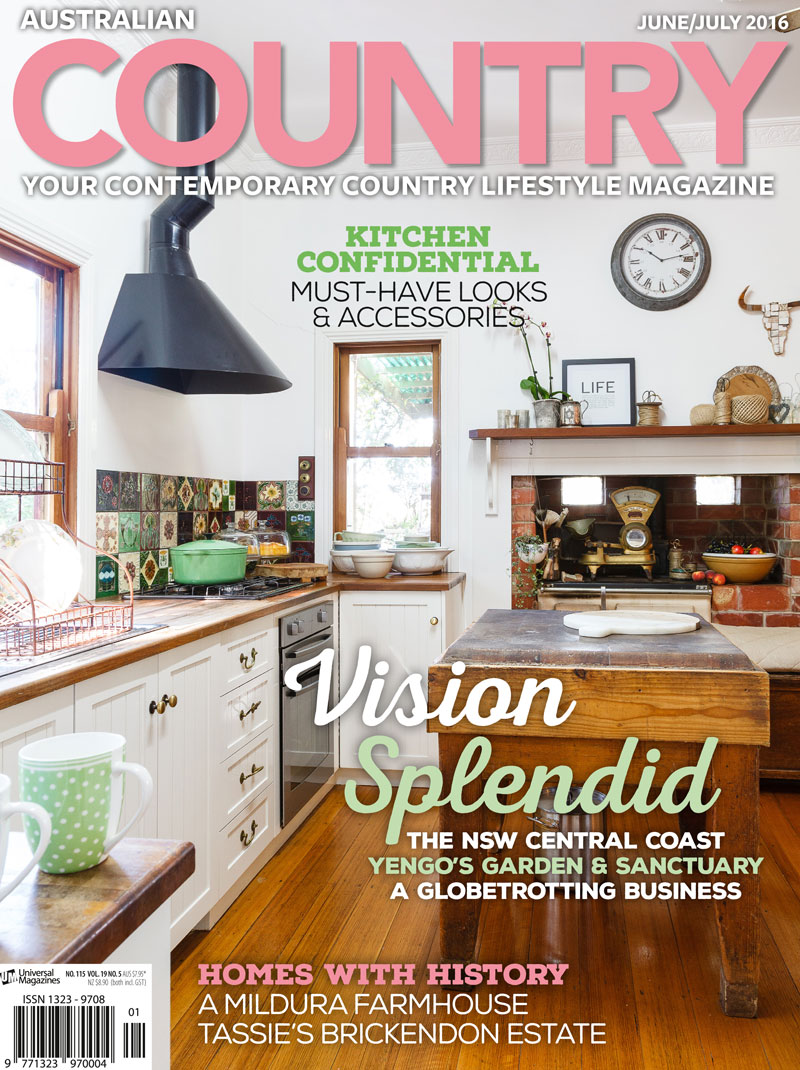 While you will read about some of our adventures in upcoming issues, the experience encourages me to remind you that time is running out to join the Australian Country Discovery Tour of Britain, France and Italy that I will be joining at the end of August. The 20-day itinerary reads like a shortlist of the must-see destinations of England and Europe and I'm excited to be leading the group. Put together by our friends at Travelrite, the trip offers exceptional value for money with several nights in each destination and accommodation in first-class and moderate first-class hotels.
What's not to love about visits to benchmark gardens and historic houses, the châteaux of the Loire, a cooking school in the Italian lakes, a wine tasting in Beaune and a day at a traditional English agricultural show, complete with Morris dancers and country sports. Visit travelrite.com.au for more details. We'd love to have you on board.
Meanwhile, we've again travelled all over the countryside to bring you a great cache of stories for this issue. We headed to Mildura on the mighty Murray for lunch in a grape packing shed with the growers and distributors of SunWorld table grapes and we took the opportunity to visit interiors stylist and homewares specialist Sue Clohesy in her gorgeous farm house just out of town.
Our editorial assistant Daria Kurilo discovered the delights of the NSW Central Coast in our travel story, cooking consultant Kay Francis performed some amazing alchemy with mushrooms and we've also continued our love affair with the historic homesteads of Tasmania with a visit to the Archer family of World Heritage-listed Brickendon.
We hope you enjoy this issue as much as we have putting it together and look forward to seeing you in the next issue, which goes on sale July 21.