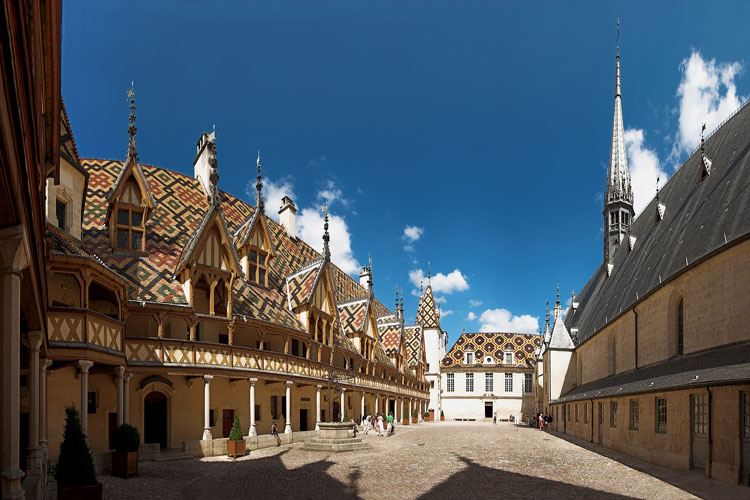 Join Kirsty McKenzie, editor of Australian Country, on a trip to Beaune with Travelrite.
Beaune is the capital of the wine-making region of Burgundy and we will tour a vineyard and enjoy a tasting of some of the region's finest offerings. As well, we will visit the Hotel Dieu or Hospice de Beaune, a hospital for the poor built in the 15th century by Nicholas Rolin, Chancellor of Burgundy and a most effective tax collector. Louis XI allegedly remarked that Rolin's gesture was most fitting, as he had, no doubt, contributed to the financial straits of many of the hospital's patients. The original building is now a museum, but the Hospice continues its good works for the elderly and infirm in more modern premises, funded by vineyards and donated by owners of the region. On the third Sunday of each November wine merchants and negociants from all part of the world crowd into the village of Beaune for the auction of the Hospice wines. They bring a prestige value, which authorities will tell you is not a weather vane for prices in the ordinary marketplace, along as a major source, can indicate trends. Supporting this charity is a hedonist's delight. The Hospice also runs the Marche aux Vins in the underground cellars and visitors are able to sample wines of the Burgundy region for prices ranging from 12 euros per person.
Join Kirsty in Europe on a discovery tour of Britain, France and Italy. For more information, visit Travelrite.