Julie Brown says the Eureka moment happened while walking out cattle. It was the summer of 2007, and she was on the motorbike shifting cattle with her husband, Adrian, on Marchmont, their 50,000-acre (20,234-hectare) sheep and cattle property 40 kilometres north of Ilfracombe in central-western Queensland. As anyone who has been there will attest, droving stock is not the most stimulating of pastimes. Take it steady, ride with the mob and make sure you don't stress the animals, particularly when they're not in the best condition.
"Being on the bike gives you plenty of time to think," Julie observes. "We'd often discussed ways of generating off-farm income to shore us up against season and price fluctuations. Somehow I hit on the idea of making sun-safe swimwear in bright colours and to fit all sizes of adults. But when I rode up to Adrian to share my moment of genius, he just rolled his eyes. I mean, who in their right mind would try to sell swimwear from outback Queensland?"
So the bright idea went into the too-hard basket for almost six years. "By 2013, the drought was really starting to bite," Julie says. "With so many things out of our control we really needed to do something positive to keep us going. I went back to that original idea and started researching swimwear manufacture."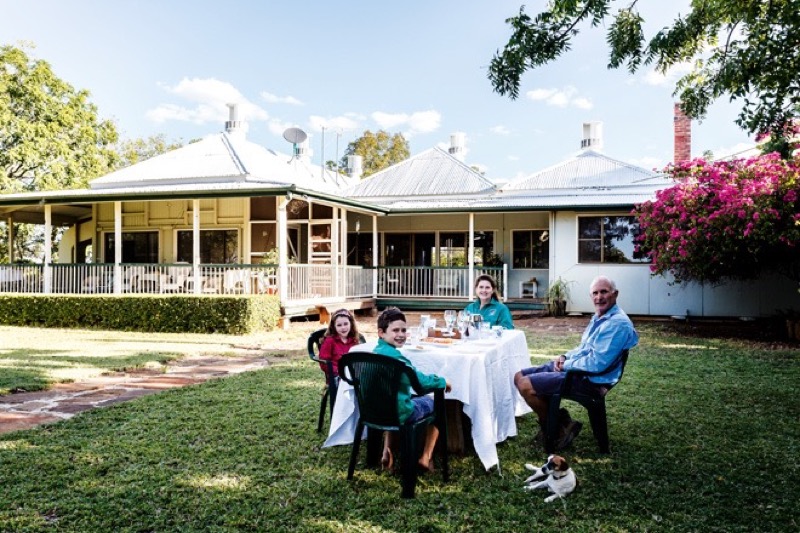 Of course there was much more than a whim behind the notion. Adrian's family had bought Marchmont in 1990 and Julie had come to Longreach as a marketing co-ordinator for the Pastoral College. When they married in 2004, Adrian's parents retired to the coast and the family started enjoying beach holidays. "We're all fair-skinned," Julie says. "Australia's fourth most common cancer is melanoma. Being sun smart is a priority for us, but when I went shopping for rashies and board shorts there really wasn't much that wasn't black or navy blue. And larger sizes were completely overlooked. With type 2 diabetes on the rise, we were also aware that maintaining a healthy weight through diet and regular exercise is a priority and what better way to exercise in a hot climate than in the water? So basically I decided to make rashies, sun shirts, board shorts, swim bottoms and tops for people of all ages, sizes and skin types, so everyone can feel confident and comfortable at the beach or by the pool."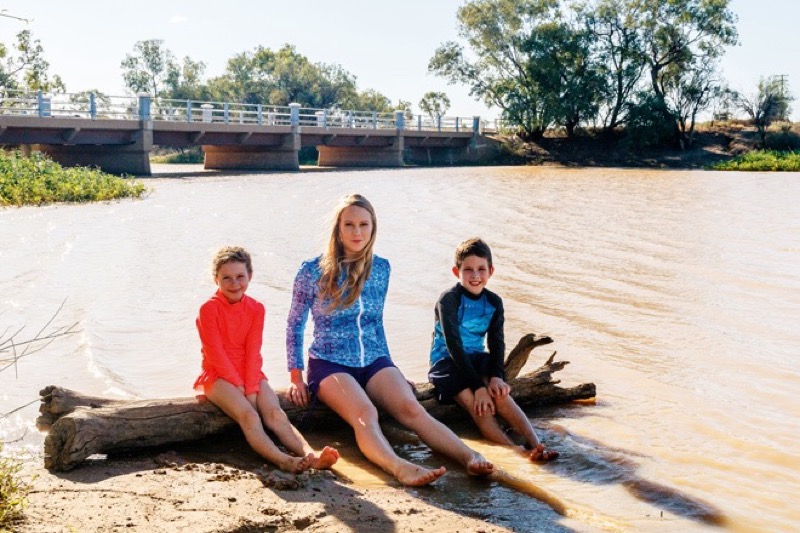 Although the Coola Cozzies brand had been conceived, there were a few road blocks and detours to overcome before it could enter the world. It took Julie 18 months to find a manufacturer who was prepared to take on small quantity orders using her designs in the fabrics of her choice. "Eventually I found a company in China, through Ali Baba, an international market that links wholesalers and retailers," she says. "Then there was the matter of choosing fabrics. There were more than 20,000 fabrics on the website and being a stickler for detail, I had to look at every page. Eventually I selected 40 and emailed the list to a friend who helped me whittle it down to 10, seven for women and three for men."
Launching in time for Christmas 2015, Julie had product and a Facebook page up and running when yet another bump turned up on the road. "Telecommunications are always challenging in remote areas," she explains. "As luck would have it, the day we launched, we lost all connections. With no landline, no mobile and no internet, I was left with no choice but to make the trek into town every day so I could process the orders. That state of affairs continued with only intermittent service for almost three weeks."
Fortunately, customers liked what they received and Coola Cozzies has grown gradually ever since, with new designs and fabrics expanding the range. The rashie and sun shirt fabric is certified UPF 50+ and the swimwear is available in women's sizes 10 to 24 and men's sizes L to 4XL. For now Julie has decided to stay away from children's swimwear as she believes that market is well catered for.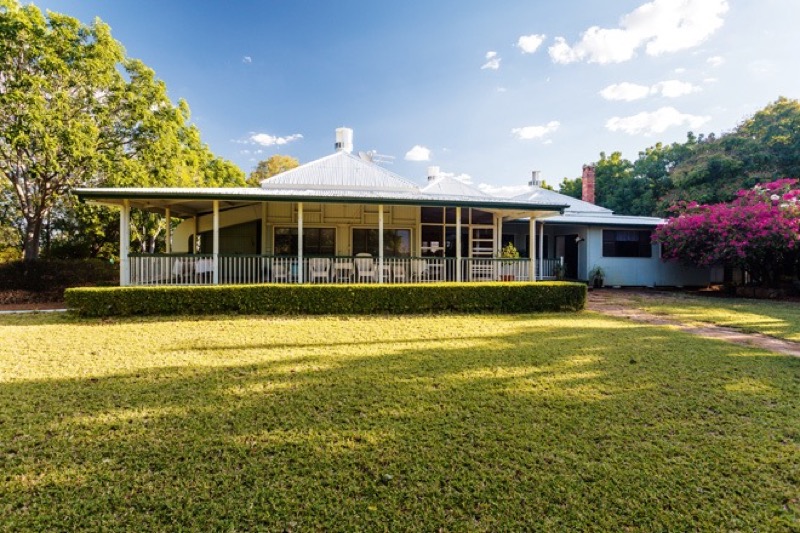 The growth of the label has meant that Julie has had to give up home schooling their children, six-year-old Bronte and nine-year-old Xavier. She and the children now live in Longreach during the week and join Adrian on the property on weekends and school holidays. The children are enjoying the best of both worlds, with new friends and experiences at school in town coupled with the freedoms life in the bush provides. For the Browns, Coola Cozzies has opened the door to opportunities they could never have dreamed of, including taking the whole family to Sydney to appear on national television.
For more information visit coolacozzies.com.au. For details on the drought appeal visit wqda.org.au
The complete story was originally published in Australian Country issue 20.6. Click here to subscribe to our magazine
Words Kirsty McKenzie
Photography Ken Brass