As a youngster, Duncan Millar recalls visiting the Byron Bay lighthouse on Australia's most easterly point, gazing out to sea and pondering what was beyond the curvature of the ocean. More than a decade later he found the answer — and along the way, a career path — while visiting a fort on the Mexican coast and surveying the world from the other side of the Pacific.
These days, Duncan runs an online jewellery company called Cool Coconut from his home base on the NSW north coast. He sources and sells sustainably produced, Fair-Trade necklaces, bracelets, earrings and rings made by talented craftspeople from all over the world. He sells them under the labels Cool Coconut for pieces made from coconut shell, Cristalida from marbled glass, Providencia from enamelled metal and San Marco, for tiny flowers captured in resin.
Duncan grew up on Sydney's lower north shore and admits his was a privileged childhood. By his teenage years, however his private school blazer and tie began to feel uncomfortable. So he ran away to sea, or at least to the Whitsundays, where he gained a job crewing on a square rigger.
"By my 20th birthday I'd managed to save up enough money to see the world and find my place in it," he recalls. "I went to San Francisco and then to Mexico, where I was supposed to meet friends at Mazatlan. Unfortunately, I only had the name of their hotel, which was Miramar. When I got there I discovered every second hotel on the beach was called Miramar (meaning ocean view) and I never found them. It was a scary experience because I couldn't communicate. Nonetheless, I went off travelling on my own. But the first thing I did was by a book called Spanish in Three Months and determined to master the language."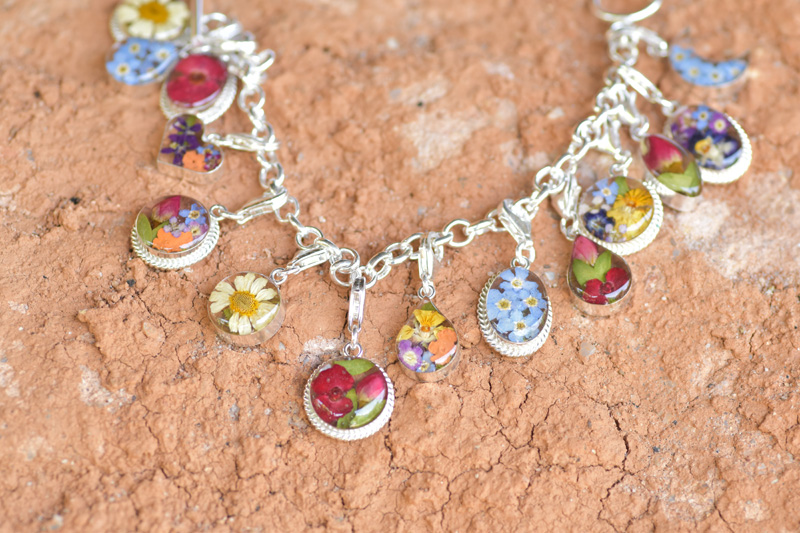 Of course it took longer than three months, but Duncan pushed through the nightly brain drain and gradually improved his Spanish as he travelled through central and South America. Along the way he visited numerous markets and fell into the habit of chatting with the stall holders as a means of improving his communication and connecting with locals. "I became aware that most towns had their own craft specialities and I could see potential there," he explains. "After visiting Otavalo, a market town in Ecuador, I sent home a package of textiles, jewellery and trinkets I had bought there."
Without fully realising it, Duncan had stumbled into the genesis of his business. For the next decade he came and went from Australia, travelling the world and discovering and buying beautiful hand-crafted objects, then returning home to sell them at markets in Sydney, or Cairns or wherever he happened to be hanging his hat. The brand, Cool Coconut, came from tourists in Sydney for the 2000 Olympics, who patronised his Bondi market stall selling coconut shell jewellery. "When I'd explain how coconut was a renewable resource, the response was always 'Cool'," he recalls. "Cool Coconut was an obvious choice, though now we have diversified well beyond that."
The peripatetic life continued through the early 2000s until Duncan met and married his Colombian wife, Maria, and the couple moved to the Byron Bay hinterland, where they bought a house and started their family. The San Marco range developed from a chance market encounter in the central Mexican highlands in 2005 with Alicia Gomez, an artisan who makes exquisite resin jewellery using miniature fresh flowers.
"Alicia is a matriarch in her community and she employs family and friends to make objects using tiny flowers that grow in her garden," Duncan says. "When we met, she was living in a very primitive house and had a broken-down truck with four flat tyres. She didn't even have a bank account. But she had enormous pride in the work and I could see the love she and her family and helpers put into every piece."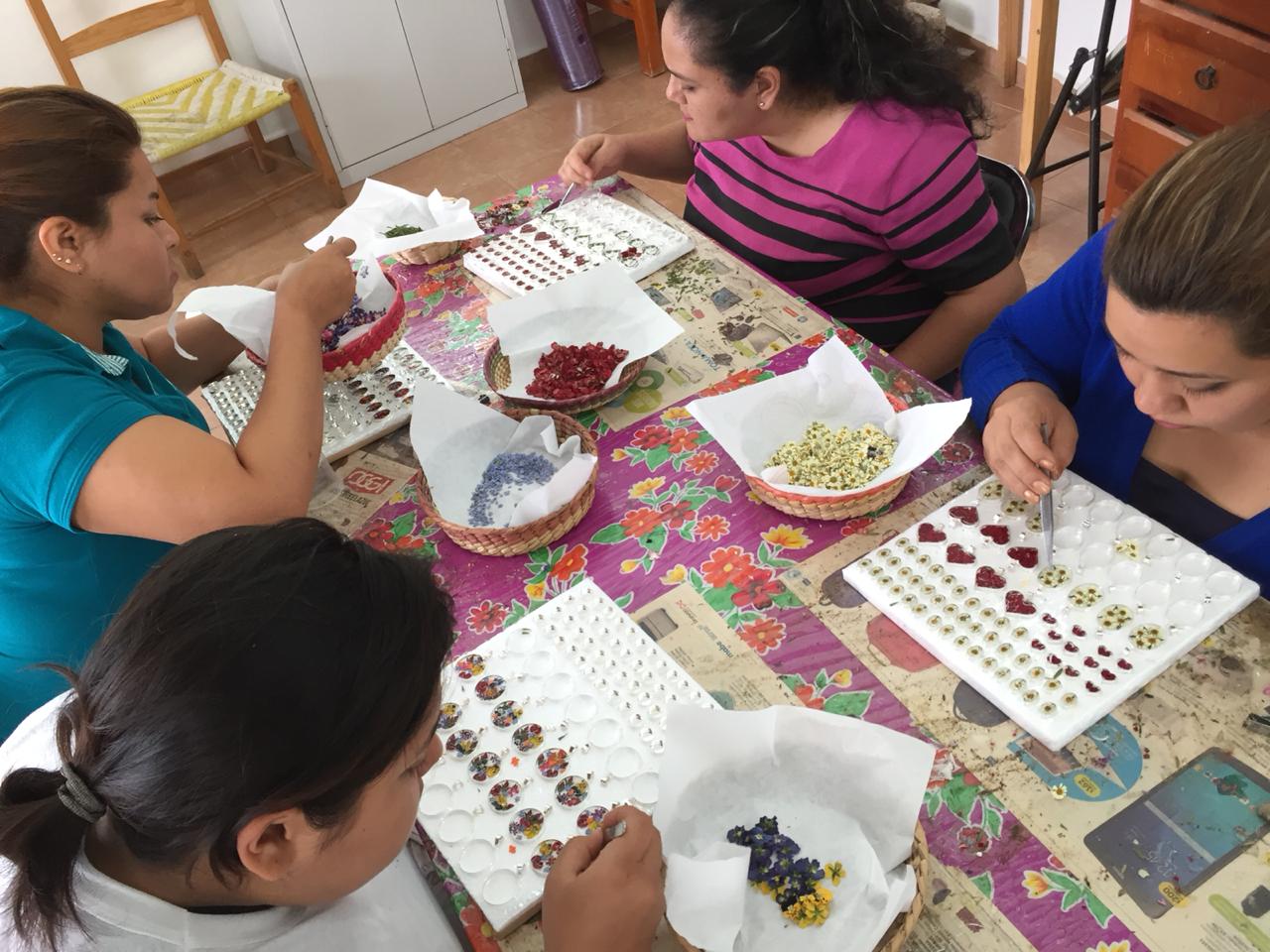 It might outwardly might seem an unlikely alliance — Alicia has had little formal education, she's excited to grow lantana, which is considered an invasive weed in most of this country, for its tiny tubular flowers and prefers to celebrate her successes with a beverage called micheladas (beer mixed with lime juice and Tabasco sauce, served in a salt-rimmed glass). But the relationship has turned into a very successful business partnership for Duncan and Alicia. Today, Alicia sends regular shipments to Australia. The truck is fixed, the house has been improved, and there's enough spare cash to pay for her children and grandchildren's education. She even has internet and email.
"The flowers are picked with tweezers in the early morning before the sun gets to them," Duncan explains. "They are the dried and the women, again using tweezers, set them in a resin base. The men do the gardening and make the silver cases, but the women are the strength of the business. Our relationship has developed to one of deep mutual respect. I was very touched when Alicia told me she had prayed for work and God sent me to meet her. In fact we are very lucky to have found each other. You can practically feel the love and dedication that goes into every piece. I've spent my life dealing with Latin Americans and market people and Alicia and her family are real gems. It's a real privilege to do business with people of such integrity."
To view the San Marco range visit coolcoconut.com/san-marco/
Words Kirsty McKenzie