Painter and printmaker, Raymond Arnold,  earliest memories involve his father with a sable-tipped paintbrush in his hand. "He was a beautiful man, a talented signwriter who ended up as a specialist in horse-drawn vehicles," Raymond recalls. "So I grew up surrounded by an artistic sensibility, but it wasn't until I was about 14 that a friend of his, who had been a Changi POW [prisoner of war], gave me a set of oils and I found art for myself. It gave me a sense of self-esteem that carries you through life."
From his childhood in bayside Melbourne, Raymond went on to study art education and became a high school teacher. In 1976, he was given leave from his job to upgrade his qualifications at "real art school" at the Chisholm Institute. "It was then that I found my niche in printmaking," he says. "I went on to teach at tertiary level and moved to Hobart in 1983 when I gained a psoition as a teacher at the University of Tasmania's art school."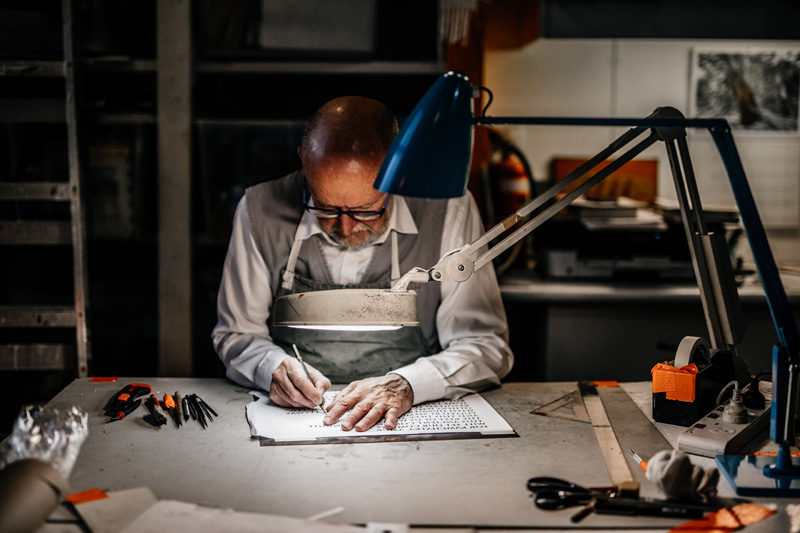 Raymond was no stranger to the Tasmania as he'd first visited Cradle Mountain-Lake St Clair as a bushwalker in the late '60s and graduated to the more remote parts of the south-west on subsequent trips. "The early '80s were an exciting time for the environment in Tasmania," he says. "Gradually, I gravitated to the south-west where the issues were highlighted by the Hydro-Electric Commission's plan to dam the Franklin River."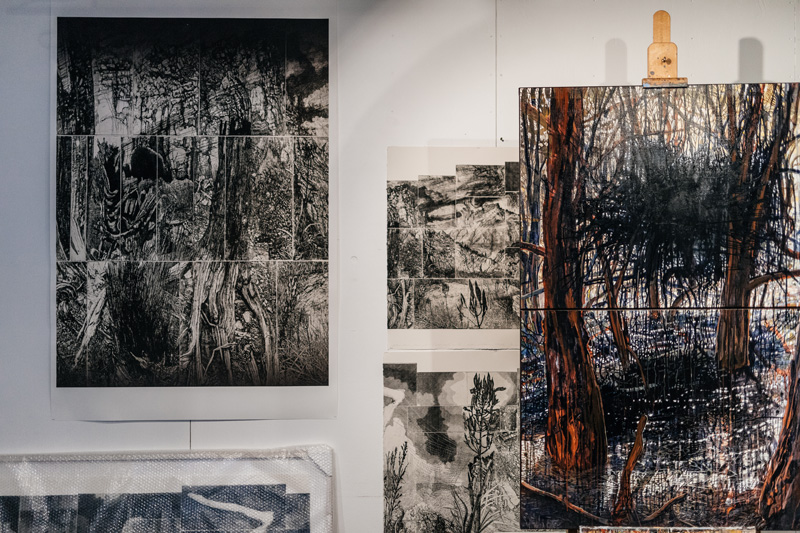 Growing momentum in a campaign spearheaded by the Tasmanian Wilderness Society to stop the flooding of a vast tract of the west coast wilderness and a number of caves that showed evidence that Aboriginal people occupied the area for at least 35,000 years (and for 15,000 years were the southern-most people on earth) led to the momentous decision in 1983 to save the Franklin and Gordon Rivers. Queenstown, where Raymond and his partner, artist Helena Demczuk, have made their home since 2005, was the epicentre of the Franklin River blockade and campaign and he recalls gradually getting to know the region.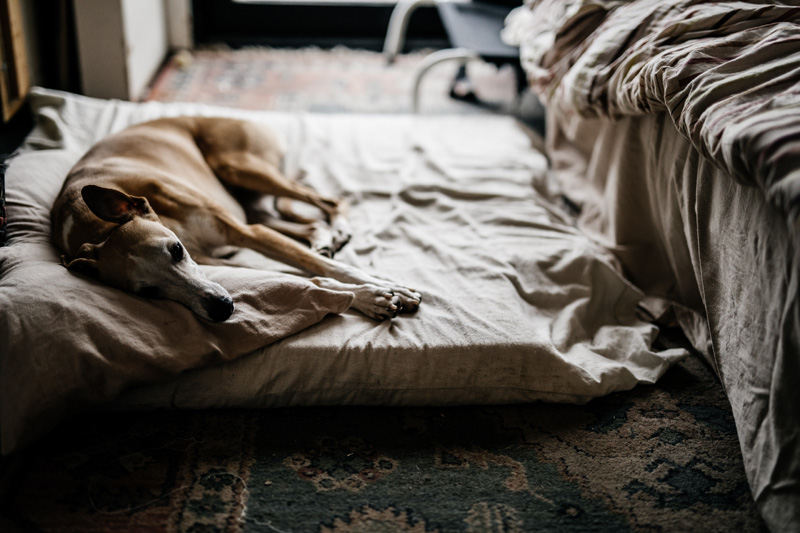 "As part of my uni work, I developed an experiential course for uni students, not just art students," he explains. "It involved visiting wild areas and developing artworks as a result of that contact. As I began practising full-time as an artist in the late '80s, I visited lots of remote mining towns, accepting commissions to make everything from public installations to paintings of people's motorbikes and dogs and, of course, working on my own material. Gradually, I was drawn to the enigma of Queenstown, with its mining-corrupted landscape cheek by jowl with the World Heritage landscape."
During the 1990s, Raymond was able to focus on printmaking and spent time almost every year in France. Keen to expand on his printing and etching techniques, he sought out the esteemed Atelier Lacourière et Frélaut in Paris. This in turn led to a diversion based on his great-grandfather's experience of the Western Front during WWI, which resulted in his work being represented in both the Australian War Memorial in Canberra and London's Imperial War Museum.
In the summer of 2005/2006, Raymond and Helena cashed in what superannuation they had and spent the princely sum of $50,000 buying an old schoolhouse in Queenstown. "We lived in a tent while we did up the house," Raymond recalls.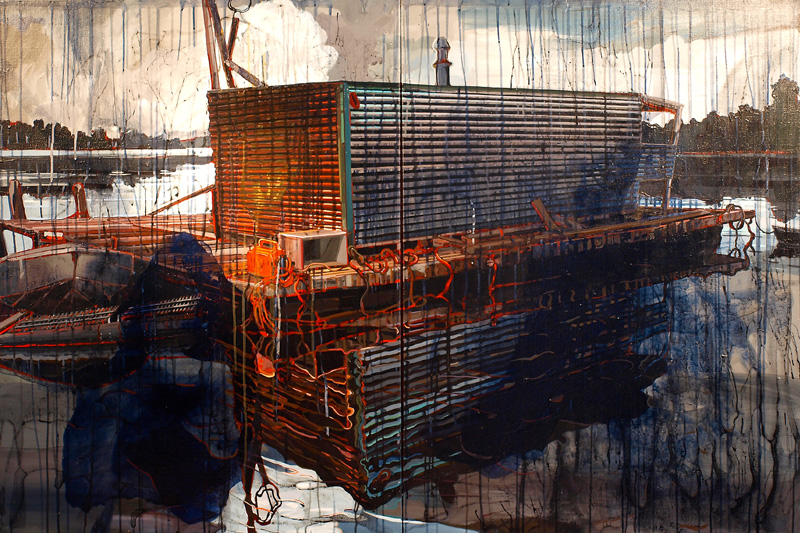 "It was all a bit Whole Earth Catalogue [an early manual of tools for sustainable living] but we lived to tell the tale."The house became both their home and studio and a base for developing their vision for a wilderness art space supporting and attracting artists in residence. In 2006, to the landscape that's been denuded by the ravages of more than a century of mining, they introduced the Landscape Art Research Queenstown (LARQ) program, a not-for-profit community initiative aimed at bringing artistic interventions to the competing forces of mining, forestry and electricity industries and the wilderness environment. Raymond cheerfully acknowledges this was a joint exercise in wishful thinking and a bid to give artists' agency in this extraordinary landscape. He proudly reports that in its hugely productive decade, LARQ hosted 10 international artist residencies, half of which were unfunded, 19 exhibitions, 11 art workshops, mentored young local students and welcomed many visitors to its gallery for openings, artists talks, arts industry nights and casual visits.
"We were able to secure some funding from Arts Tasmania and Tasmania Regional Arts but it was only ever intended to be a 10-year program," he says. "At the back of my mind, I was hoping that someone would come along and carry on the work, but I never for a moment imagined that Travis Tiddy would put his hand up."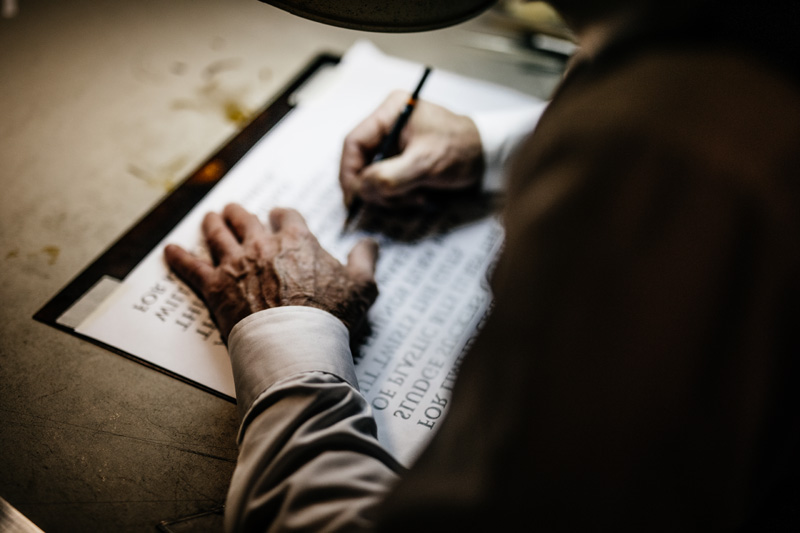 A fifth-generation Queenstown lad, Travis directed the first Queenstown Heritage & Arts Festival in 2010. It has since morphed into the biennial Unconformity festival, which takes its name from an obscure geological phenomenon and showcases visual as well as performing arts. "The recent festival brought 1000 people to town to see the work of 35 artists and, of course, hundreds of other creatives," Raymond says. "It has developed an international reputation. I'm pleased to see Queenstown developing an ethos around creativity. I'm not claiming we are unique, but it's a pretty amazing thing to have grown out of what people used to call a moonscape."
Now that LARQ has wound up, Raymond adds that he is relishing the space to work on his own projects. When he spoke with Australian Country, he was on his way to Mildura on the Murray River to join a printmaking symposium and exhibition as a follow-up to an artists' trip to Mungo National Park just over a year ago. He was travelling with a long-time collaborator, Victorian-born, Scottish resident Ian Westacott, with whom he works
both in Australia and Europe."It's now time to focus on my oeuvre and find a way of bringing the grand parade of 40 years' work into perspective," Raymond says. "Being realistic, I probably have about a decade left in which to really pay attention to my work and search out things that I haven't explored in the landscape in which I live. Without appropriating the Aboriginal concept of belonging to country, I want to explore my sense of attachment to the land. I also want to get out into outback Australia. Helena and I might get a van and take the pups and some canvases and head out into the desert. I feel I am where I should be at this stage of my life and I also realise I'm very lucky to have arrived at that position."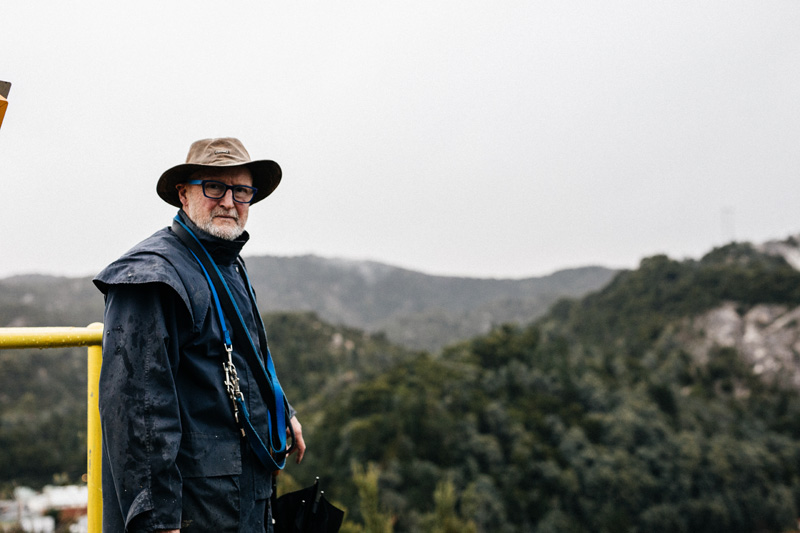 The complete story was originally published in Australian Country issue 22.1. Click here to subscribe to our magazine
Words Kirsty McKenzie
Photography Adam Gibson