Sculptor Russell Sheridan's very specific instructions for finding his home at Dardanup in WA's south-west reveal more about his character than we initially realise. "Come via Barrecas winery, he says. "They make the best Shiraz in the state and it's only $8 a bottle." After a day in the company of Russell, his artist wife, Linda Skrolys, and assorted friends, it's clear that this kind of tip-off is typical of this thoughtful and generous bon vivant, who lives life at full tilt.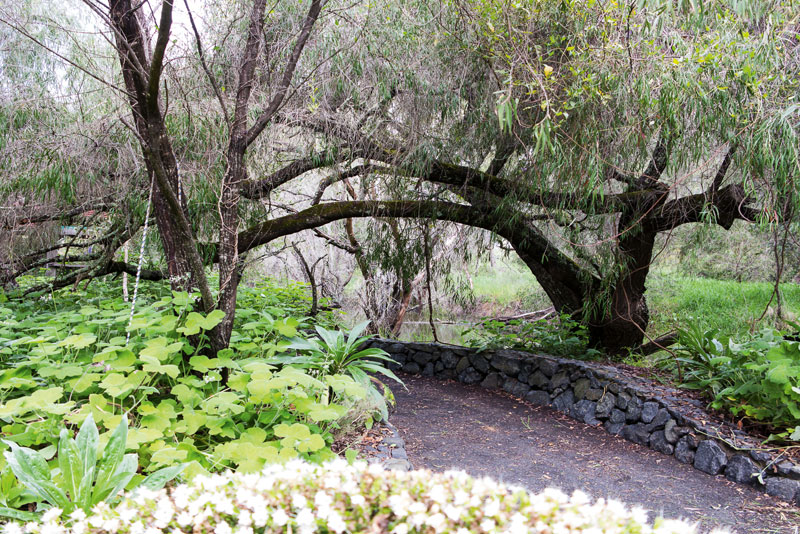 Russell enjoys something of local legend status in the region, not just for the many public sculptures he has added to the local landscape, but also as the creator of the burning bull, which is the highlight of Dardanup's annual Bull and Barrel festival, a true country event with foot and goat races, pony rides, a talent quest, local produce awards and of course, a massive timber sculpture, which is sacrificed to a big bonfire during the closing ceremony.
Every year for the past decade Russell and a team of offsiders have built the towering effigy, which then has to be transported to town on the back of a truck for "sacrifice to the gods" for another productive year on the local fruit, wine, beef and dairy farms.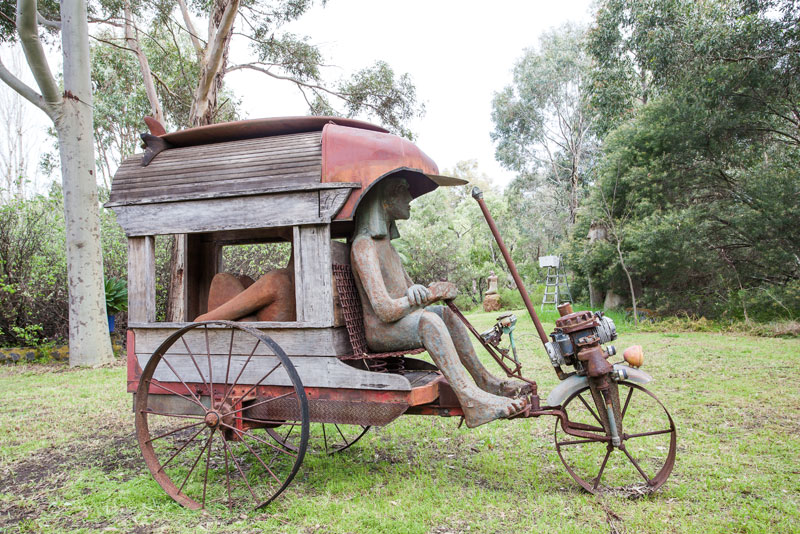 Russell grew up in Bunbury and he and Linda have lived on their Dardanup property for 25 years and owned it for the past 20. Linda was born in the WA wheatbelt town of Merredin and grew up in Esperance before studying visual art at Edith Cowan University in Perth. Her work delves into her own personal experience of migrants isolated from their heritage and she and Russell exhibit locally, in Perth and in an annual studio showing at their home. Gradually, they've extended the house and adjacent studio and workshop and tamed the grounds, which are a perfect backdrop for Russell's completed sculptures and works in progress.
He and Linda have planted thousands of trees along the creek that winds past the bottom of their property and they are working on a series of garden rooms that will finally make it their ideal stroll garden. "In the evenings we walk each other, like you would walk the dog," he explains. "That's when we make plans and work out what area we should tackle next."
Through media ranging from bronze and chain-saw shaped wood to ceramics and objects as diverse as old farm machinery and eBay finds, Russell explores society's ills and deficiencies and uses anti-heroes to express his concerns.
This story was originally published in the June/ July 2014 issue of Australian Country. Stay up to date and subscribe to the magazine here.
Click here for more creative corner.
Words Kirsty McKenzie
Photography Ken Brass