Bubbly chatter and belly laughs greet my arrival at a shiny red front door. It's ajar so I pop my head into the hallway to a story-book vignette — an artfully arranged succulent, an antique map of Australia hung on vintage wallpaper and a cute cane chair awaiting Goldilocks. It's tempting to sit down but there's work to be done. A flash of floral fabric appears and with it a large grin and it's quickly apparent I've found the true source of the feng shui. With a collector mother and a father who is both an abstract artist and a musician, Mia Penn admits to being the product of their creative influence but with a dash of her own seasoning thrown into the mix.
"My mum ran a small business selling bric-a-brac and collectables, specialising in Australian pottery, and my father made his own instruments," she explains. "I learned to be resourceful from a young age and have always enjoyed finding a new outlet for things, such as giving old fabric a new life." Clusters of trinkets sparked by her father's travels and cacti assemblages grace each room, the latter an obsession that has waxed and waned since childhood. Raised in Sydney's inner west, Mia remembers her first succulent was acquired while at primary school. She would potter in amazement in their tiny back garden.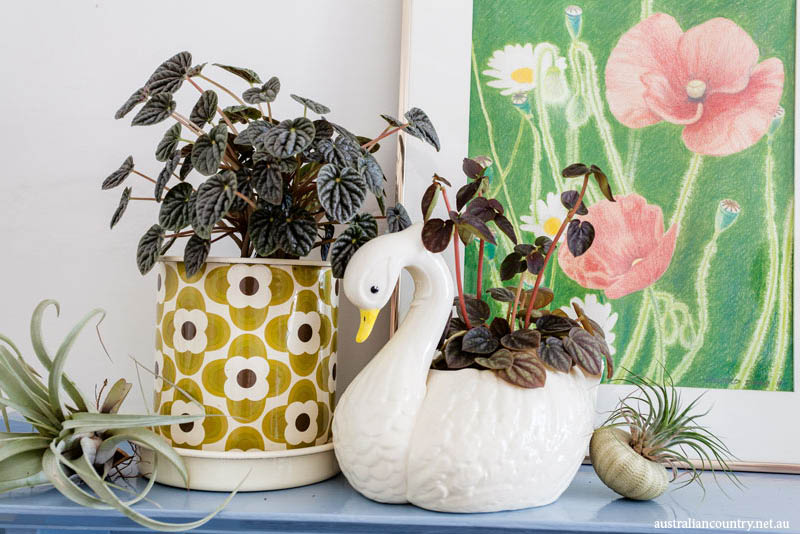 "Succulents have incredible resilience and unusual growth habits," she says. "They propagate easily so they're ideal for trading with friends. Because of the huge variety in structure and shape, there's a compulsion to continually look out for something new." Surviving outdoors in extreme heat makes succulents suited to the Australian climate, but they're also ideal indoors as they don't require constant watering. Overhead a wall-to-wall string spans the sun-filled back porch, dropping Rhipsalis into the scene like sculptural pendants. If she gets the chance Mia's favourite spot is lazing on the old cane couch with the sun tickling her feet.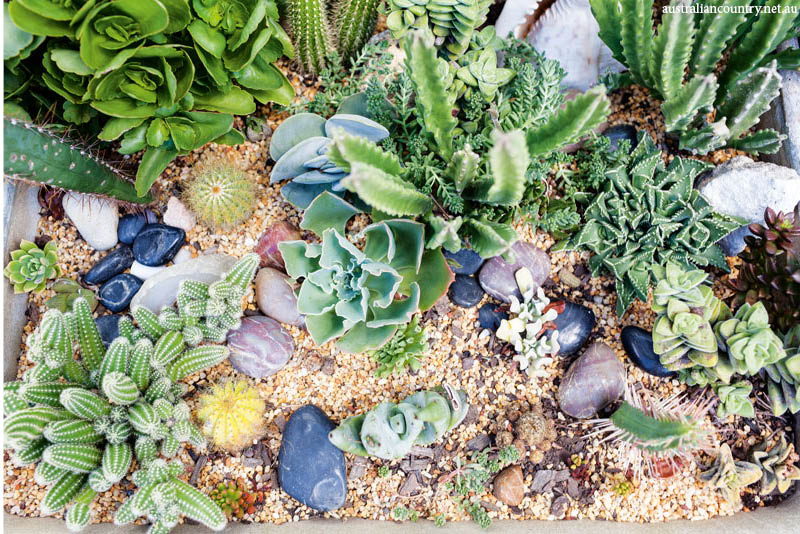 Her major delight is spending time in her workroom situated at the front of the house. Similarly light-filled, she enjoys the breeze  wafting through the huge windows, the neatly stacked piles of vintage fabric, the hand-cut patterns lining a wall and the opportunity to imagine. At her sewing machine she produces garments for her clothing label, named The Raisin Did It after her long-time imaginary friend and alibi.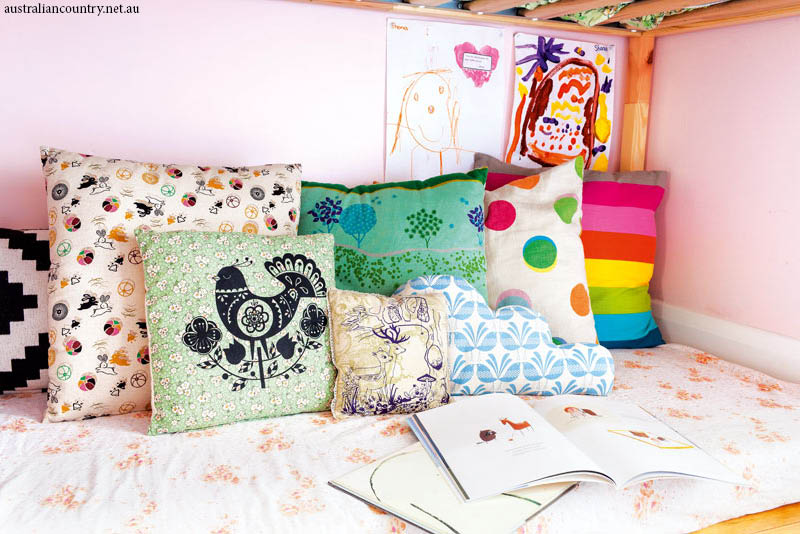 She elaborates, "Of course it was never me, the raisin did it." Citing her daughters, nature, florals and animals as inspiration for her designs, Australiana and vintage-style storybooks also influence her production line. "I love to start the day sitting here among all my treasures and fabrics," she says. "It's a room filled with all my favourite things and being surrounded by them keeps me inspired." She sells her clothing online through a local business called Made 590 and at the Finders Keepers markets, and believes she attracts customers who are interested in unusual and handmade items not available off the rack. She says her strengths are colour, pattern and shape, and she makes every attempt to let the fabric speak for itself rather than force it into a complicated structure or design.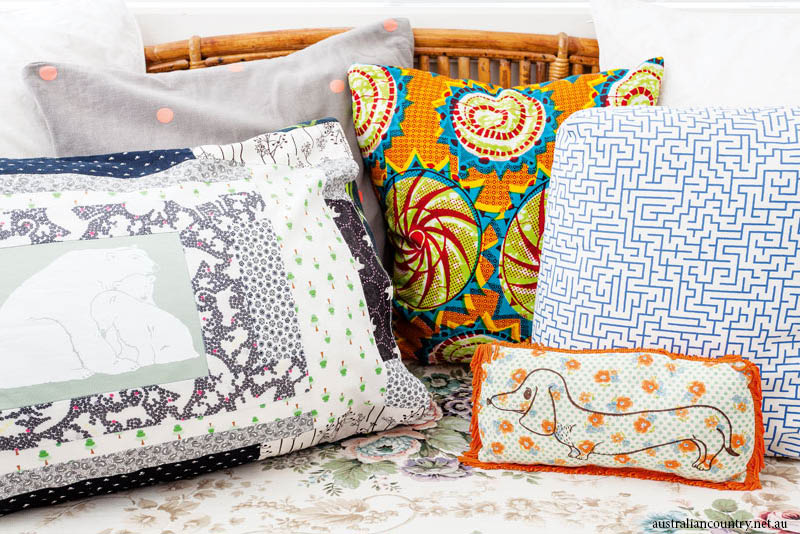 Visit The Raisin Did It at www.theraisindidit.com.au
The complete story was originally published in Australian Country issue 19.8. Click here to subscribe to our magazine.
Click here for more creative corner stories.
Words Meryl Hancock
Photography Ken Brass