The beauty of Tinbeerwah's lush trees, sweeping hills and mountain views filters through the windows of Kim Wallace's studio and falls gently across the delicate ceramics that line the shelves. Some are glazed and fired; others are waiting for an application of carefully chosen colour; some are still in clay blocks, waiting to be made into something wonderful.
The studio, which is attached to the house that Kim shares with her husband, Greg, and their two-year-old daughter, Elissa, is the legacy of another creative — an artist who used the space for painting — and its wooden floors bear the splatters of projects painted by the previous inhabitant.
Kim's ceramics feature at several design markets, including the Finders Keepers markets, which are held in Sydney, Brisbane and Melbourne. Markets provide Kim with the opportunity to meet like-minded artists with a passion for creating handmade pieces and a physical space to showcase her art. "The markets are beautiful," she says. "I love seeing what other artists have on display. There is so much talent out there." Her desire to support Australian artists is the driving force behind Kim's passion for maintaining Udessi, which has recently evolved into a new format according to the needs of the artists involved.
"Udessi was initially set up when artists had limited opportunities to promote their own work," she says. "But now the website is best used as a directory of artists' own stores." Kim's days are filled with a mix of family, art and opportunities to connect and collaborate with other artists. Many of those artists are balancing their art with part-time work or are also raising a family at the same time. "Of course, sometimes it's difficult, and I haven't met an artist who says it's easy and hasn't considered going back to full-time work. But really, they wouldn't be doing anything else. Art is just who they are."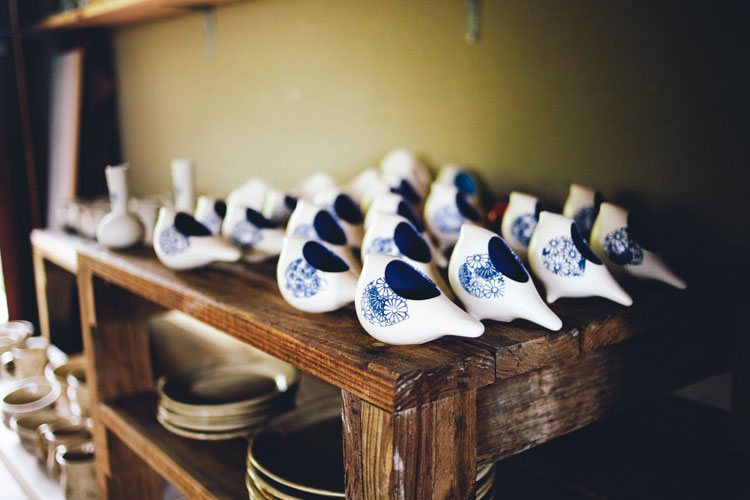 To find great Australian art, including Kim's ceramics, visit udessi.com.au and to purchase Kim's art visit kwceramics.com.au.
Words Paula Bridges
Photography Matthew Gillam