By his own admission, Geoff Welham has been "fortunate to have met some interesting characters" in his time. The list could begin with his own parents — hippies and greenies before their time, who lived communally in their native Shropshire from the 1930s. In the early '50s they took their lifestyle experiment one step further when they upped stakes and migrated with 11-year-old Geoff and his siblings to Paraguay to join a utopian community in the rainforest.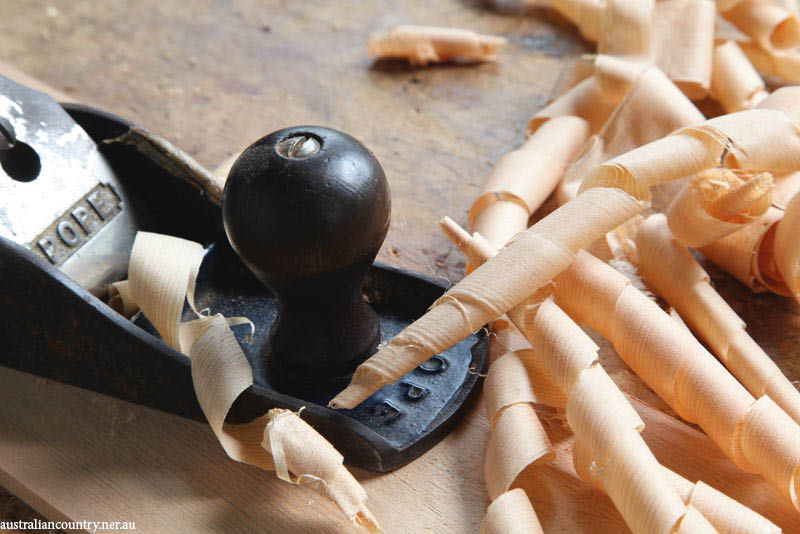 There, Geoff learned the art of wood turning, using the beautiful timbers at their disposal to create tableware, bowls and lamps. The community eventually disintegrated and by the age of 20 Geoff was back in England, where he landed a job in a wood-turning shop in Exmouth. There he made souvenirs emblazoned with "Greetings from …", labels that were sold in seaside resorts up and down the English coast.
By the 1960s, Geoff had migrated to Australia where he got a job pumping petrol and staved off boredom by making salad servers and drinkware from bamboo. Then another chance encounter landed him a job in a furniture factory where he further honed his skills by watching the cabinet makers in action. By the 1980s, Geoff found himself at Copmanhurst near Grafton in the NSW Clarence Valley, a stakeholder in his own community-titled property. The land came with a wonderful old shed for his wood working activities and Geoff was able to create a comfortable existence designing and making furniture. Then purely by chance, in the early '90s, a friend asked if he knew where he could buy a harp so his children could learn to play the classic stringed instrument.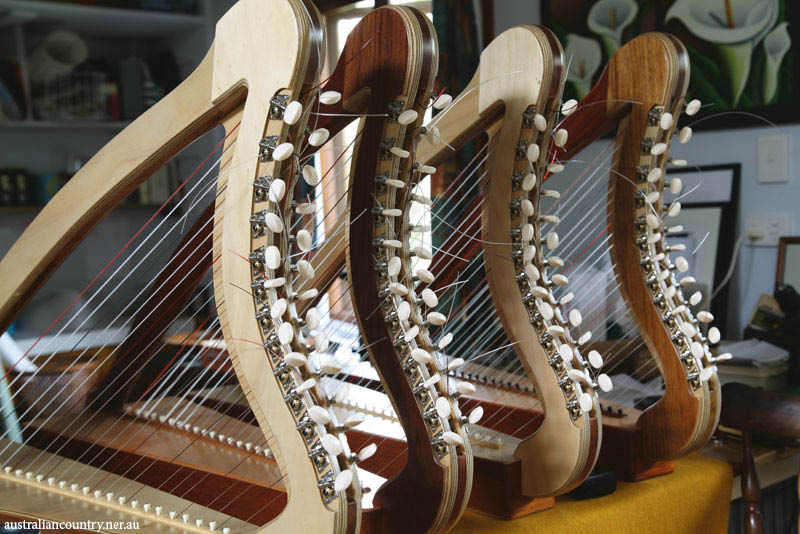 "It was an instrument I'd always admired from a distance," Geoff recalls. "So I thought I might as well have a go at making one. I got some plans from Canberra and gave it my best shot." And the rest is history. Geoff acknowledges expert guidance and tuition from Victorian harp maker Andy Rigby and these days counts himself among one of a handful of full-time harp makers in Australia, with a waiting list of orders that he never seems to clear.
At the suggestion of a harp teacher from the Lismore Conservatorium, Geoff started conducting harp making workshops. These have now grown into a biannual event, with musicians who are keen to make their own instruments turning up for the week-long sessions.
This story was originally published in Australian Country 14.6. Click here to subscribe to the magazine.
Click here for more creative corner stories.
Words Kirsty McKenzie
Photography Ken Brass