In a world that's increasingly driven by digital technologies, sometimes it's refreshing to take a step back and return to traditional processes. For Alischa Herrmann and her husband Hayden, a sea change to a rambling old timber Queenslander by the sea has led to a more beautiful life as well as a foray into old-fashioned printing and the chance to create personalised couture stationery on a daily basis. Bespoke Letterpress is the result of hard work, determination and a love of all things creative. In 2007 Alischa and Hayden moved to Scarborough, just north of Redcliffe in Queensland's southeast. Though run down, a horrible shade of salmon pink and completely open downstairs, the house they ended up purchasing was full of potential and the couple has transformed it into a creative dwelling, full of personality.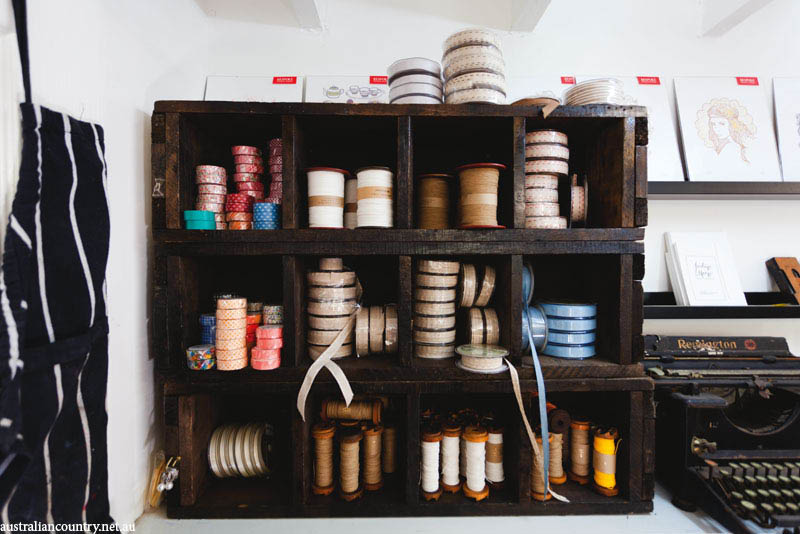 "It was a mess when we moved in," Alischa says. "We lived downstairs for a while with no walls and no shower while the upstairs was renovated. Then we filled in underneath to create the studio." The Redcliffe peninsula provides an interesting cultural backdrop for everyday life and Alischa enjoys the mix of people. "It's a little bit interesting," she says, "but it adds so much personality to the area." Being just out of Brisbane appealed to Alischa and Hayden and nobody seems to mind: "When we get Brisbane-based clients they have to travel up here but no one's ever complained."Fresh patterns, quirky décor and vintage-inspired fittings make this seaside home an oasis for home living and entertaining, as well as designing, producing and consulting.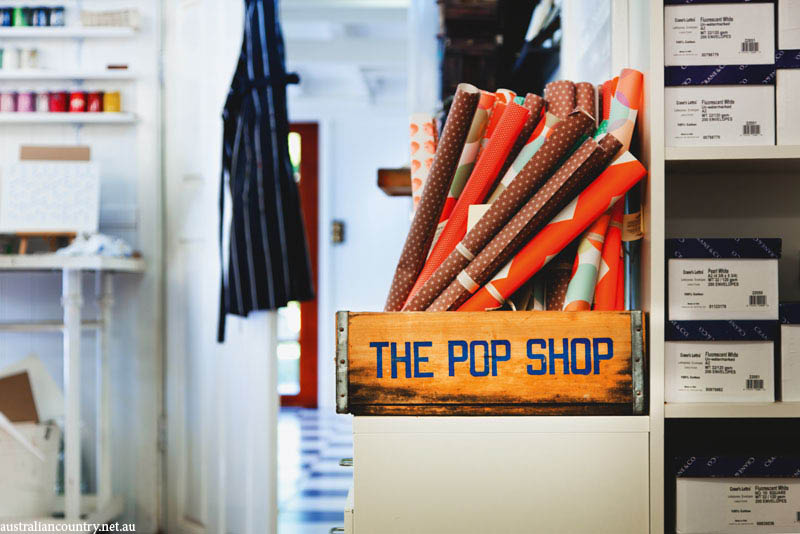 "Other than the couch and the coffee table, everything's old," says Alischa. "Everything is made by real people, which I really like." Alischa's love of industrial furniture comes as no surprise when she explains that her father owned an earth moving business which operated huge machinery. "I've always loved machinery and all things mechanical," she says. "It's a bit of a trend now, which I think is amusing." The house is now home to Alischa, Hayden, their two dogs Daisy and Ruby, three vintage cast-iron printing presses — Charlie, made in 1893, Herbie (1873) and Helga (1972) — and a guillotine called Polly. "The presses are most definitely a part of the family," says Alischa. "They each have their own personality and I use them for different things."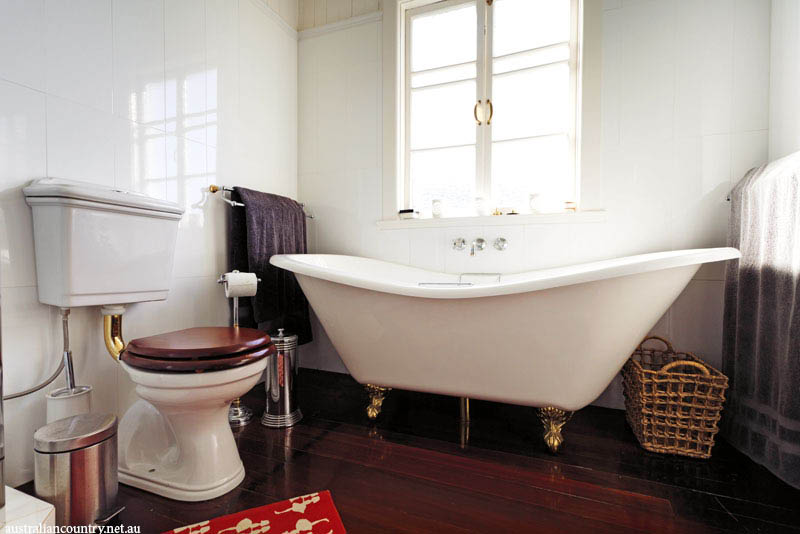 The acquisition of such huge pieces of machinery was no mean feat. Not only are vintage printing presses hard to come by, they are also very heavy and hard to move. "The bigger ones are one-and-a-half tonnes each; you really need a crane to move them around," she says. "I'd love to move to the hinterland somewhere but logistically it's a big job, not to mention very expensive." As well as that, maintaining elderly printing presses is quite a task. "There was a fair bit of work to do for each of the presses in terms of fixing them up and making them usable," Alischa explains. "We need to get the parts from Europe, the UK or America, as that's where most print-based technologies were developed."
The original story was published in Australian Country issue 15.6. Subscribe to the magazine here.
Click here for more creative corner stories.
Words Paula Bridges
Photogr aphy Matthew Gillam
Stationery images fr om Bespoke Letter press