There's a trend away from the stereotypical boozy hen and stag nights in favour of more elegant, bespoke events in locations of significance to the bride and groom.
Stylist Sarah Crozier of the Woodend business, Candy Buffets by Design, reports a flurry of interest in sweet treat displays and dessert buffets for pre-nuptual get togethers, engagement parties, weddings and birthdays. A country girl at heart, Sarah draws on the experience of her own wedding on her husband's family farm in the Newham district when she is called upon to create a rustic setting for such events. With century-old farm buildings as a backdrop, all that is needed are bales of hay for seating and, of course, a marquee with tables and chairs if it's a sit-down event or in case of bad weather.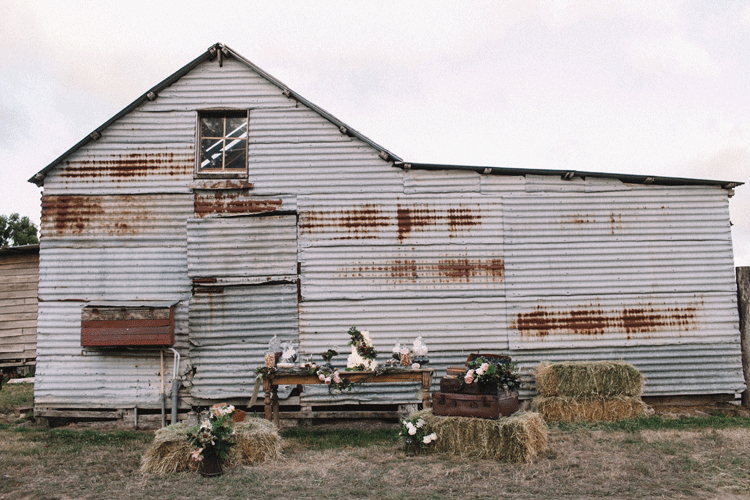 Vintage props such as old suitcases and books lend ambience. Fabulous flowers are a given in any country romance and the offerings for this shoot were supplied by Woodend's own Flowers in a Vase. Roses and cottage garden flowers with plenty of trailing greenery further set the scene for an elegant event.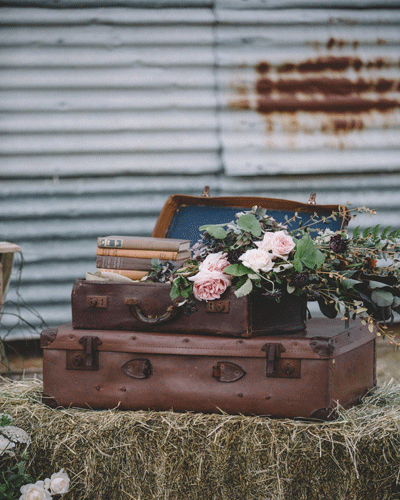 It wouldn't be a party without a stunning cake. This lavish multi-tiered offering comes from another Woodend local, Blackbird Cakes. They offer a range of styles from mud and white chocolate mud cakes to red velvet and carrot cakes. Bear in mind that some guests may have allergies so offering gluten- or dairy-free layers is a thoughtful gesture. Don't forget your best china and dainty cake forks for serving up your sensational sweet centrepiece. Your guests definitely won't enjoy all that gooey ganache without a fork and table napkin.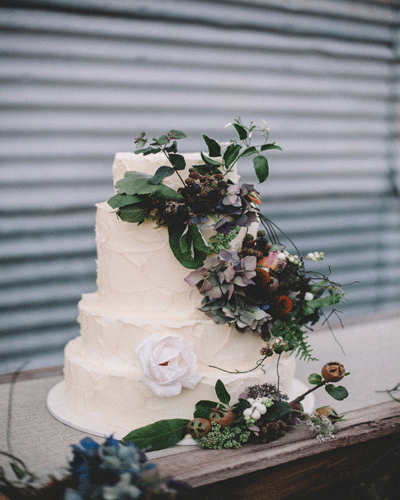 You can buy the lollies in bulk from online stores that sell colour-themed candies in one-kilo bags. Apothecary jars make great vessels for displaying the sweet treats. Mason jars, pickling bottles and cut-crystal glasses are also great for displaying all the lollies. Pick them up at homeware stories or look out for them in op shops or at garage sales.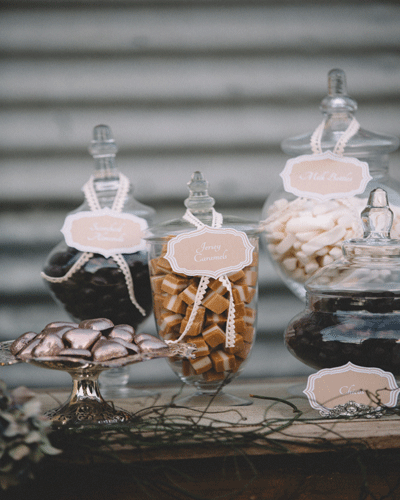 Raid Grandma's china cabinet for old china bowls, vases, vintage crystal and other props such as this old cruet set, which will add atmopshere. Don't feel pressured to clean everything within an inch of its life. A bit of rust and tarnish and the odd cobweb all add to the atmopshere you are trying to create.
Find out more tips and tricks for creating your own rustic celebration in the May issue, available available for order and online now!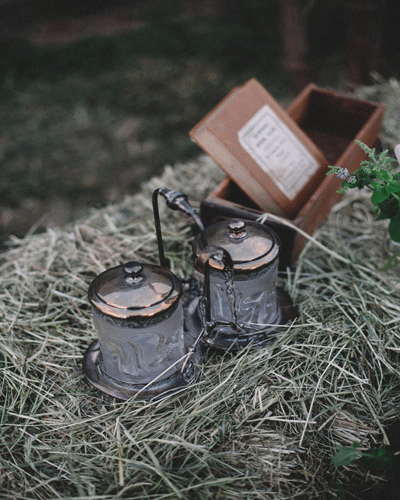 Photography Kim Selby
Styling Sarah Crozie