For as long as she can remember, events manager Kristine Franklin has loved decorating and rearranging furniture. By the age of 18 she had compiled a scrapbook packed with magazine cuttings as an aide-memoire for how her dream home would look. And when she and her husband, Luke, bought that home, or at least a modest first home buyer's version of it on Melbourne's north-eastern outskirts, she was finally able to start translating her plans into reality.
Several years down the track that house is as camera ready as any Country Collections has ever photographed, with almost every room a tribute to Kristine's signature style, thrifty approach and countless hours of hard slog converting preloved and bargain furnishings into handsome pieces. Yet she says it's still a work in progress and probably always will be, because along the way Kristine has discovered she has a flair for interior design, furniture restoration and DIY decorator projects and she just loves exercising it. She has also discovered that she potentially has a career in the field and is collecting a growing portfolio of clients who just love what she does and want her to do it for them.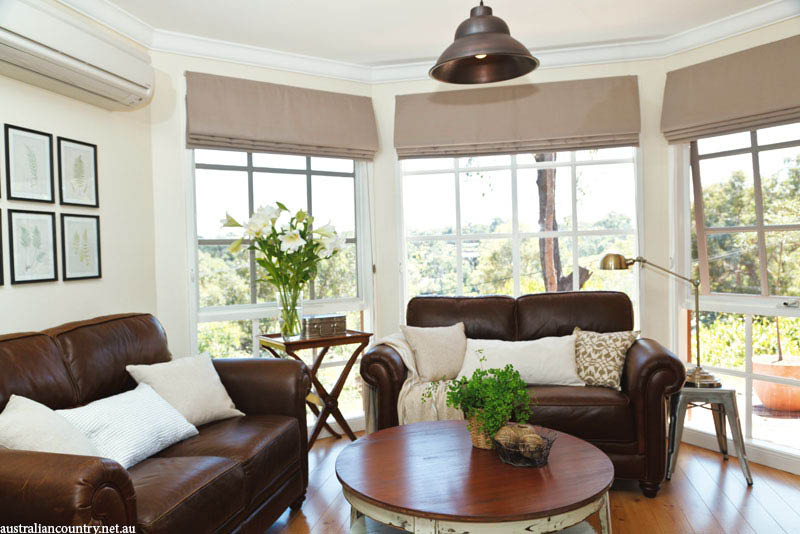 "I've been running a furniture revival business for a few years now," she explains. "It started out with my doing up pieces for our place, but there's only so much furniture you can fit in a house, so I started selling pieces on eBay that I no longer wanted, which also helps offset the cost of the new purchases. Then last year I started blogging about what I was doing and now I'm amazed to report that I have more than 6000 subscribers, the majority of whom are American. At first, friends asked me to do projects for them, but increasingly people who have heard about me through my blog are getting in touch."
Inadvertently, Kristine discovered she is building an interior design business. Some consultations take place face to face, but many of them are done online. "E-decorating is common in the States," Kristine explains. "I use both an interior design program and Photoshop to create renderings of rooms and mood boards for my clients. It's then simply a matter of emailing suggestions to the clients and we chat back and forth as the work progresses."
This story was originally published in Australian Country issue 15.2. Subscribe to the magazine here.
For more creative corner, click here.
Words Kirsty McKenzie
Photography Ken Brass