Jewellery designer Natalie Ness says sometimes she thinks she belongs in another era. Indeed, the pieces she creates across multiple media capture the essence of bygone days. It's a passion she's been nurturing since early childhood.
"My dad is a restoration architect," Natalie explains. "At one stage in my childhood he was working on the gazebos at Rookwood Cemetery and I have strong recollections of playing in between the graves while he was working there. I think I grew up in a kind of fantasy land where playing in the world's largest Victorian-era cemetery didn't seem an odd thing to do. It wasn't a morbid thing; I was very comfortable with the slightly over-the-top embellishments of that time."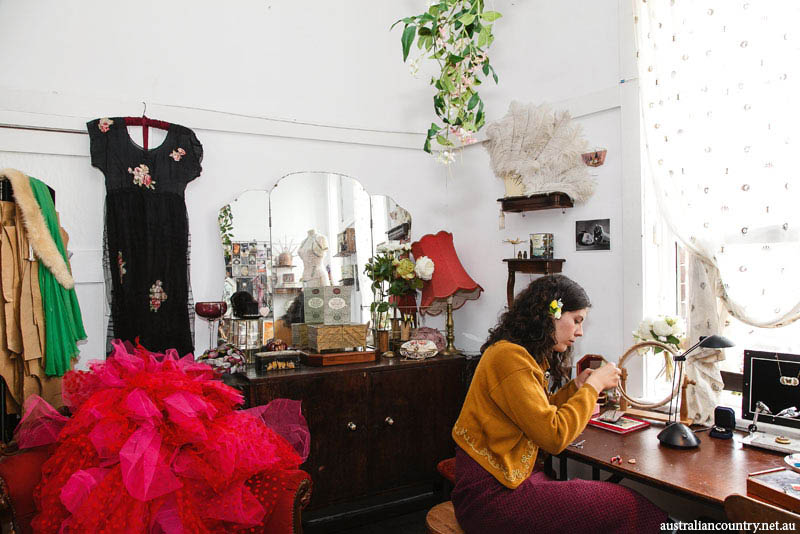 These days Natalie channels her inner extravagance in a studio attached to an art gallery above a row of shops in Sydney's inner west. Her pieces range from ribbon-embroidered Japanese silk brooches and resin-coated museum image prints on pendants and earrings to Swarovski crystal chandelier earrings and fabulously showy floral headpieces.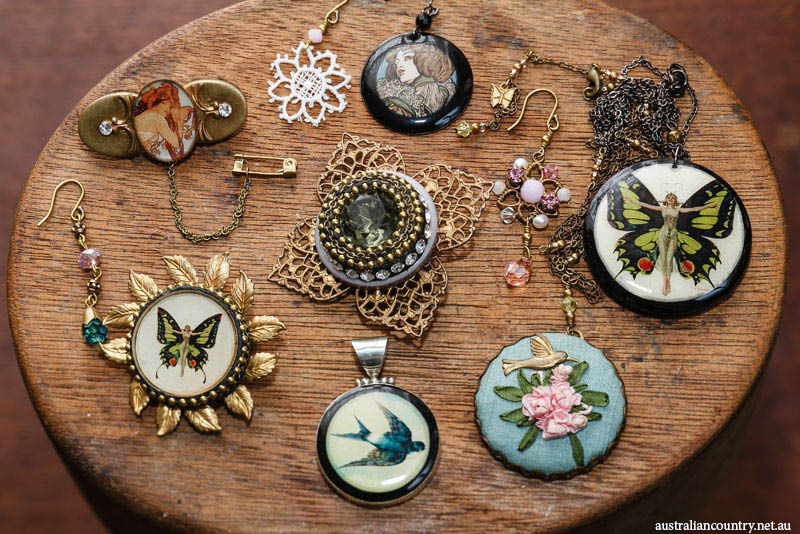 "My dad is an Aussie and my mother is of Chilean descent," Natalie explains. "Although they are no longer together, I am an amalgam of their talents. All my design sensibility comes from Dad, who is an extremely talented designer. I have him to thank for my eye for detail and extreme precision. My mum is a folk artist and embroiderer and I get my homebody side from her. I just love cooking and creating beautiful spaces."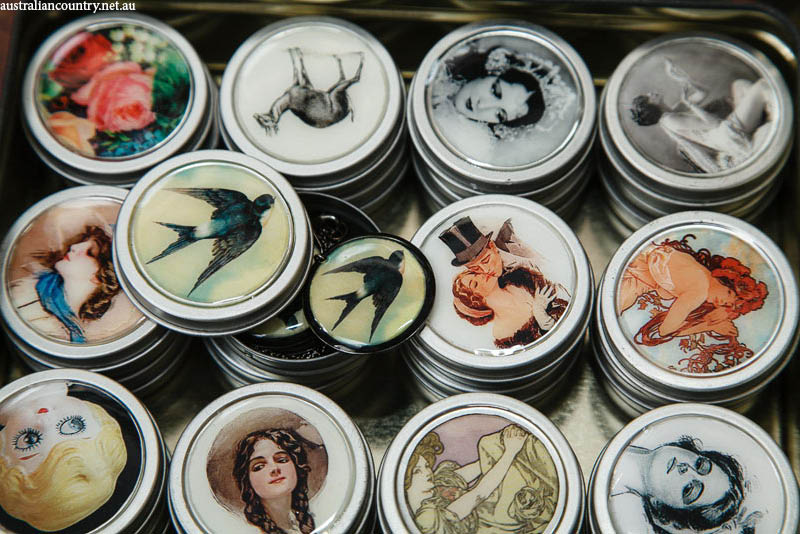 After a year of travel following high school Natalie studied fashion design before finding her niche in a theatrical costume design course. "The course covered just about everything from costume history, conservation and corsetry to millinery, hard and soft sculpture and fabric cutting and draping," she explains. "My favourite bits were beading and art finishing or surface detailing, giving the costumes a back story, whether that was from dirt, or adding grass stains or blood splatters."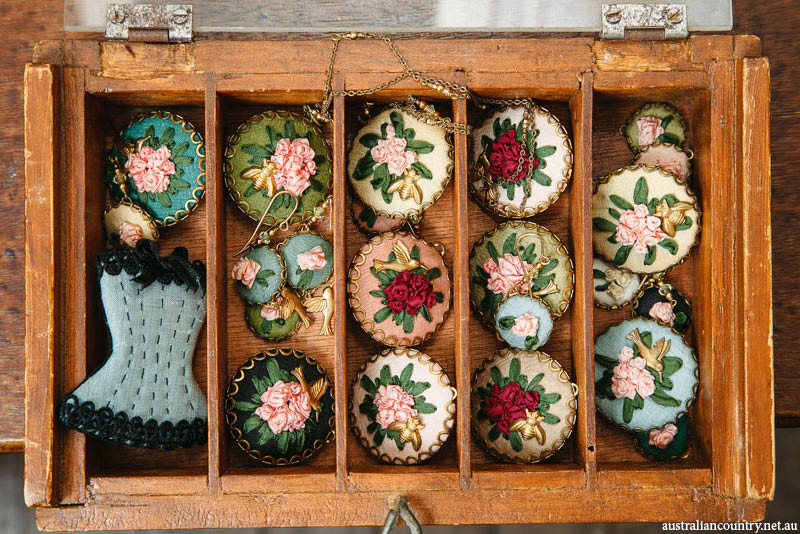 Although Natalie worked on various shows and short films she needed to find a way to supplement her income between costuming gigs. Friends had always admired the jewellery she made, so it seemed a logical progression to turn it into a business.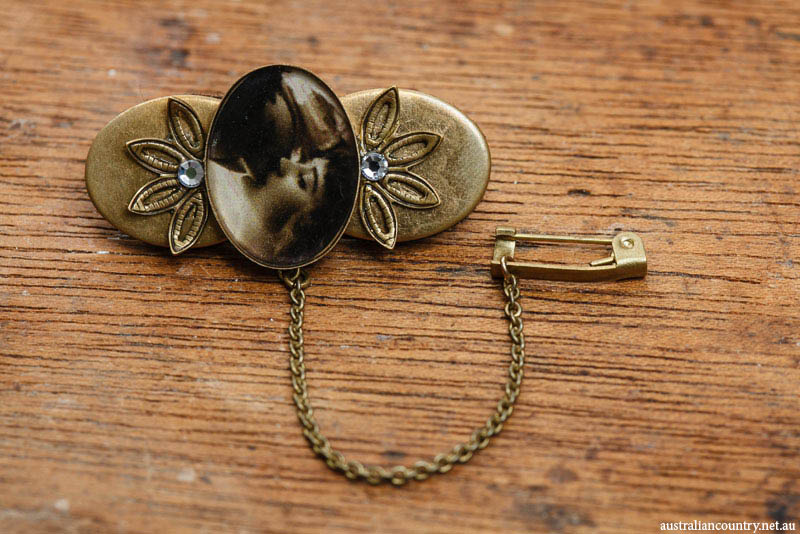 The complete story was originally published in Australian Country issue 16.2. Click here to subscribe to our magazine.
Click here for more home and interior stories.
Words Kirsty McKenzie
Photography Ken Brass