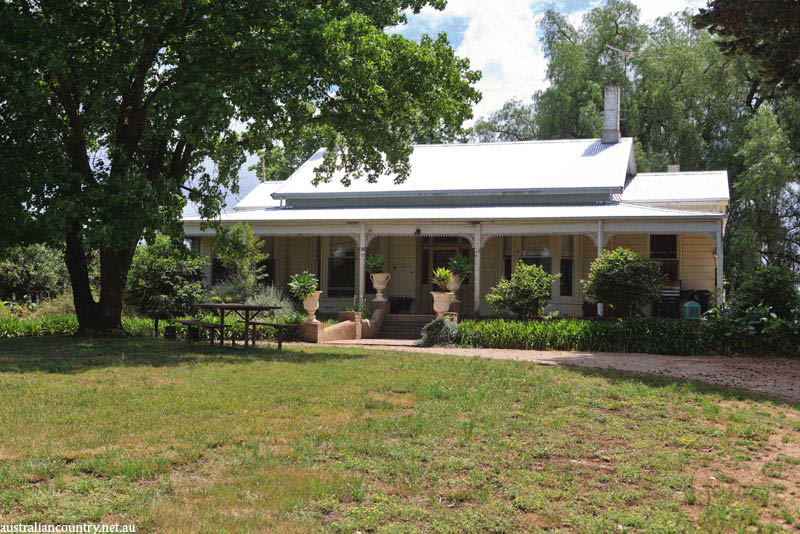 As first impressions go, it's hard to beat the entrance to All Saints winery near Rutherglen in north-eastern Victoria. The road is lined with an avenue of 120-year-old elm trees that reveal at the end the splendid late-19th-century castellated winery building.
As the elms change with the seasons, visitors are presented with a new vista each time they arrive. It's a view vineyard manager and assistant winemaker Nick Brown and his school teacher partner, Lucy Wharton, get to enjoy on a daily basis as their home is also at the end of that avenue, a low-slung weatherboard-and-brick homestead that was originally built for the winery's founder, George Sutherland Smith.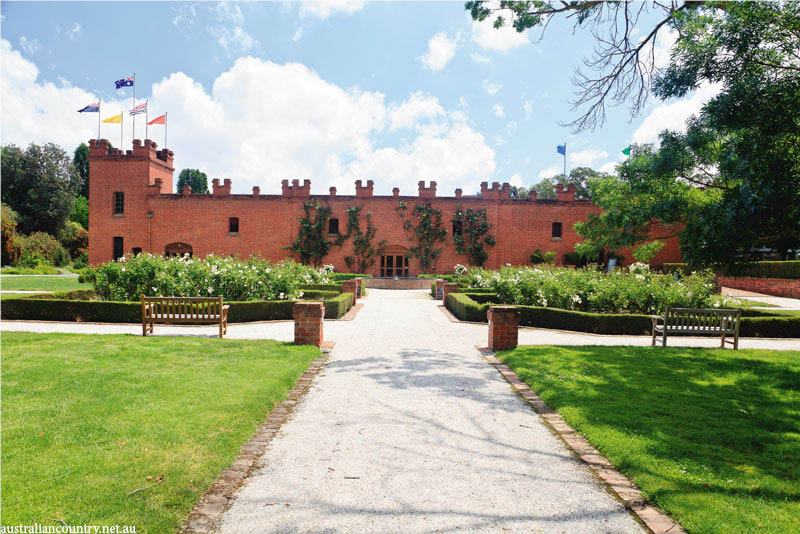 George and his business partner, John Banks, came to Australia from Caithness in the far north of Scotland in the early 1860s. Carpenters by trade, the enterprising duo headed for the gold rushes in the north-east of the state and set about leaving their mark on the towns of Albury, Wahgunyah and Beechworth, where they were responsible for building the Presbyterian church and part of the gaol. They settled on the banks of the Murray River at Wahgunyah and planted their first vineyard in 1864, although it was destroyed by floods several years later.
They bought a paddle steamer, essential for transport in those times, and made a good living from the river trade. They then diversified into a sawmill, processing the river red gums that were at the time so prevalent in the area and became the common timber for building everything from sheds and houses to wharves and railway tracks. From the proceeds of the mill they went on to plant the first vines at All Saints in about 1869 and by the early '70s their vineyards had grown from six to 100 acres.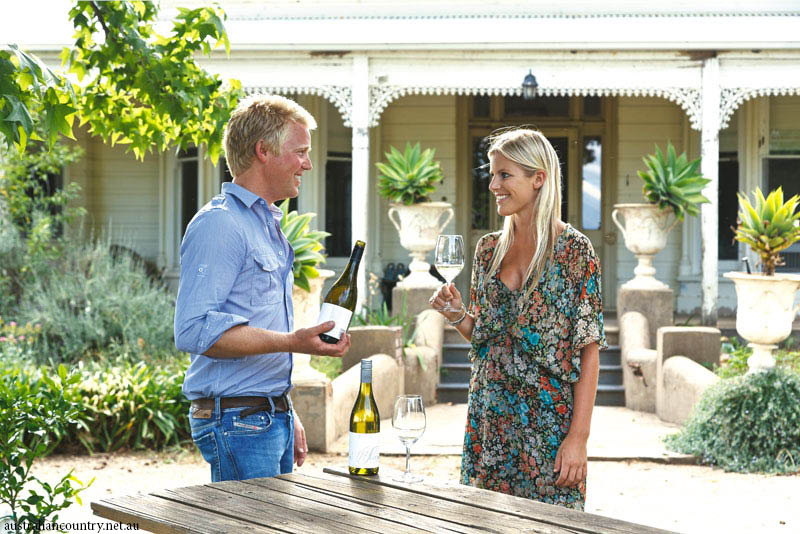 Meanwhile, George had travelled back to Scotland to marry his partner's sister, Elizabeth Banks, and he brought his new bride home to the timber cottage, which is now Nick and Lucy's home. Sadly, Elizabeth passed away in 1871. By the time George Sutherland Smith remarried in 1873 (to Sarah Parsons Runting), work had started on the splendid winery building, with its turrets believed to have been inspired by the 16th century Castle of Mey, later the Queen Mother's residence in County Caithness. Bricks were made from a clay pit on the property and the rear of the homestead was also extended with a brick addition.
This story was originally published in Australian Country issue 15.2. To subscribe to our magazine, click here.
For more farm life stories, click here.
Words Kirsty McKenzie
Photography Ken Brass