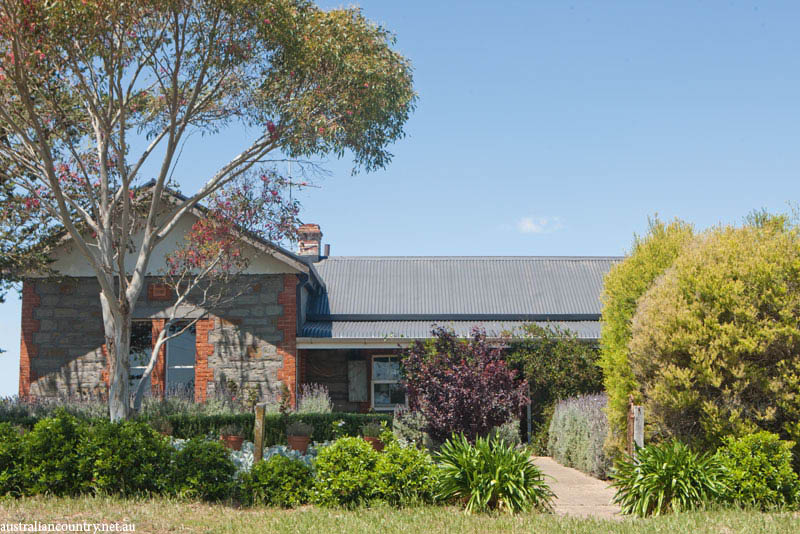 In Cherie Hausler's early childhood recollections her father always drove looking out the side window with occasional glances at the road. As a Barossa Valley vineyard manager he always had one eye on the vines as they progressed through the seasons. "Grapes were our life," she says. "I still love that sensation of driving between the rows of vines. It's like driving through a sea of green, a truly amazing experience and one that doubtless infl uenced my awareness of our natural environment."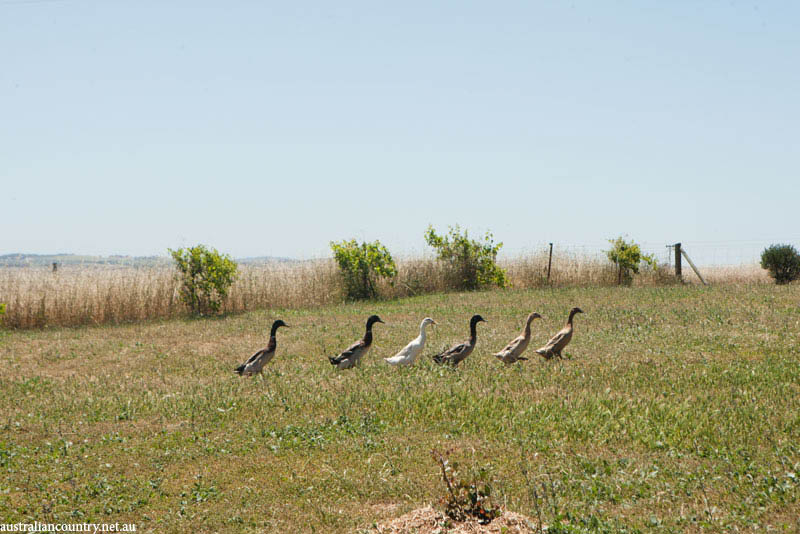 Although not aware of the significance of the wine industry at the time, Cherie developed an appreciation of the processes almost by osmosis, as her mother also worked in wine sales. She recalls practising her gymnastic skills by "walking the plank" on big, open concrete fermenters, the buzz of the winery at vintage time and growing up surrounded by families with iconic Barossa surnames. Little wonder then that her life has always been loosely involved with the food and wine industry and that once again Cherie and her husband, Damien Feuerherdt, who is also Barossa born and bred, find themselves living in a farmhouse on 10 acres (four hectares) on Koonunga Hill. "We drifted away for a while," she says, "but it was very easy to come back." Cherie and Damien met as students at Nuriootpa High at the age of 14 and have been together ever since.
They went to Melbourne and Sydney basically to work hard to raise money to travel, then headed off to London as soon as they could and spent two years working and travelling all over the UK and Europe. On the way home they met up with Cherie's brother, Darren, in Bangkok and in the way life has of taking unpredictable turns, Cherie and Darren ended up as co-owners of Eat Me, a restaurant just off Convent Road. While Darren is now a Bangkok resident, Cherie is a regular visitor. She consults on the menu and spends several weeks at a time in the kitchen as the new dishes are introduced.
In her other lives, Cherie has worked as a lifestyle and music TV presenter, as a nanny, swimming teacher and in restaurants. Since returning to the Valley seven years ago, she has been a consulting PR to Barossa food identity Maggie Beer, and she also has a sideline as a food and travel stylist and writer. She's also established the Scullery Made label, which blends fine-quality leaf tea with Barossa fruits and herbs and sells to specialty food stores, online and at the Barossa Farmers Markets held in Vintners Sheds in Angaston every Saturday morning. Horticulturalist-turned-musician Damien is also a budding sourdough baker and turns out breads, muffins and gluten-free, organic baked goodies for sale at the markets.
This story was originally published in Australian Country issue 15.2. To subscribe to the magazine, click here.
For more farm-life stories, click here.
Words Kirsty McKenzie
Photography Sue Stubbs