The old saying that you can take the girl out of the country but not the country out of the girl could well have been coined for Penny Hanan, creator of the artisan homewares and accessories label, 1803.
The eldest child of Orange vet Andrew Hansen and his physiotherapist wife, Judith, Penny grew up and completed most of her education in Orange before heading to Sydney for university. "Dad started farming red deer 35 years ago, so I grew up with the farm and understanding what a wonderfully versatile meat venison is," Penny explains. "It probably would have remained a hobby for Dad if my brother, Tim, hadn't become a meat trader. In 2000 he decided to take things up a notch and commercialise the herd under the label Mandagery Creek Venison. For the past 15 years Tim and his wife, Sophie, have taken their product to farmers' markets in Sydney and country NSW, but now they've grown the business to the point where they have the largest red deer herd in Australia and 95 per cent of their product is exported."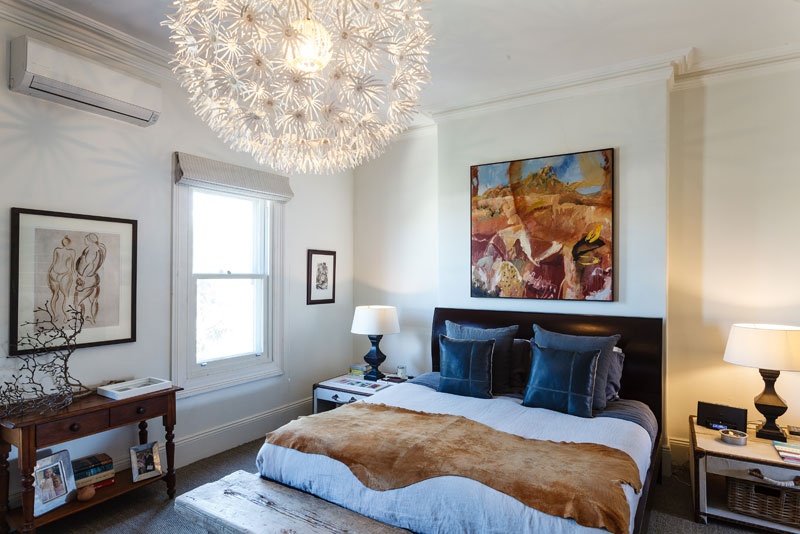 In the meantime, Penny studied agricultural economics at Sydney University, where she met her future husband, Campbell. "My name was Hansen and his was Hanan, so we used to be seated beside each other in economics exams," she explains. "I went into banking and then recruitment and Campbell moved into commercial property, so our lives were very city focused. However, as Campbell's parents live in Berry and my family is in Orange, we've always kept one foot in the country. Our daughters, Pippa, 14, and Stella, 11, also love country life even though they are very much city girls."
While much is talked about provenance these days, Penny says that 1803 customers genuinely want to engage with her family's back story and connect with the farm-to-finished-product journey. "We are committed to sustainable manufacture and keeping our product 100 per cent Australian made," Penny says. "It goes against the tide from a cost and production perspective, but I believe that there is long-term gain in promoting local artisans and keeping firmly connected to the farm."
For more information visit 1803.com.au.
This story was originally published in the September 2015  issue of Australian Country. Subscribe to the magazine here.
Click here for more farm-life stories.
Words Kirsty McKenzie
Photography Ken Brass