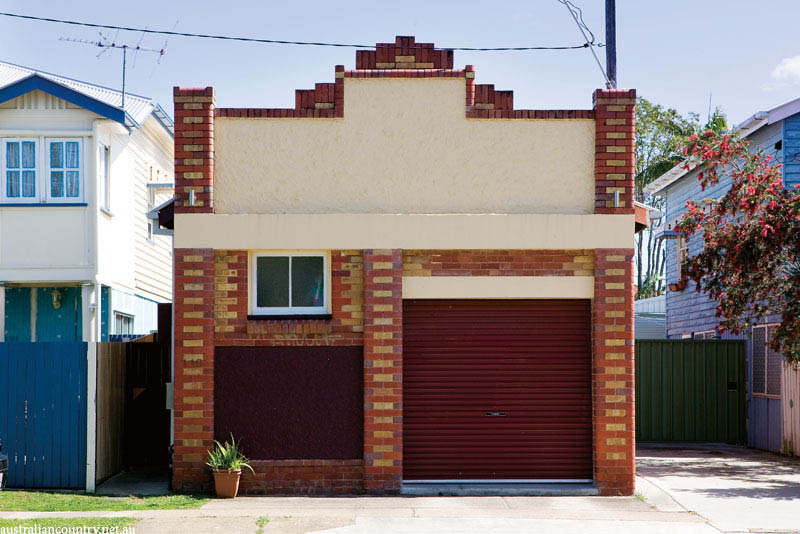 When Prue Daly and Neisha Cass bid for the historic Lake's Bakery in the outer Brisbane suburb of Deagon, they were charmed to meet the daughter of the original baker. "She told us stories about how she used to run to the bakery's outside loo from the main house every morning — and how she'd run as quick as she could so the bakers wouldn't see her in her pyjamas," Prue says. "And how her dad sold some recipes to Tip Top when he sold the bakery in the 60s."
The bakery was built in the 1920s with triple brick cavity walls to protect against the possibility of fire and a full-widthfront door, which served as the shop entrance. The distinctive design of the building also includes external brick walls that extend into the backyard, the space that once housed the wood-fired ovens, now used as the couple's courtyard. After being sold off from the main house many years ago, the bakery has been through a number of transformations. At one stage, it was a motorcycle repair workshop and the concrete floor still retains brightly coloured splashes of paint from the work that went on then. (These days the floors are sealed with a clear resin, making them more comfortable to live with and easy to maintain.)
It was also the home of the local PCYC for several years before finally being converted into a family home by a kitchen designer, who later sold to Prue and Neisha. "It was partly the previous owners who inspired us to go into business for ourselves," Prue says. "We've both always had a great love for food but, on seeing the beautiful seven-metre-long kitchen they built, we thought, why not start a cooking school?" After installing some stainless steel trolley benches to use as extra workspaces and converting one bedroom into an office and store, the couple now host regular cooking classes.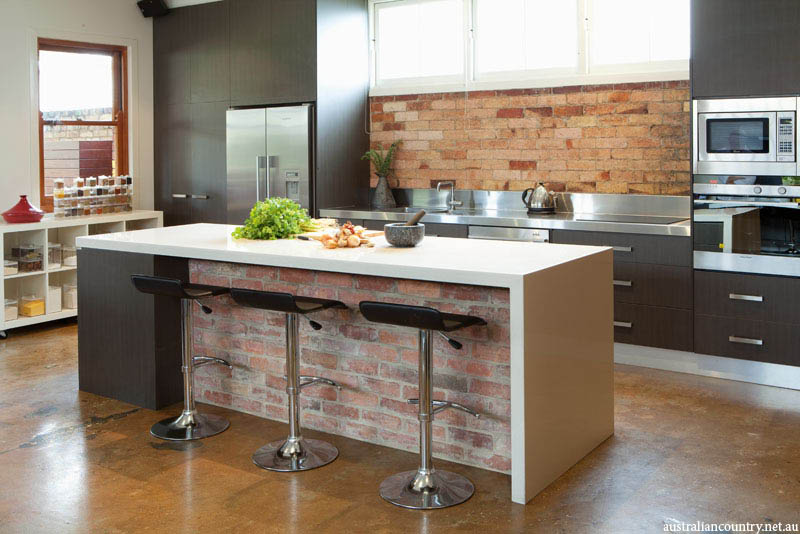 "The idea is to share healthy home cooking," Prue explains. "We grow a lot of our own food in our small kitchen garden and have recently added some chooks and we just want people to experience how easy it is to do. Food brings people together and the classes are always really enjoyable. We both love entertaining, so it's like we entertain seven nights a week." Prue adds that it's the building itself that helps create a welcoming atmosphere. "The solid handmade bricks insulate the house really well: it's cool in summer and warm in winter," she says. "But it's more than that; there's a feeling that the house cuddles you."
The original outhouse the baker's daughter remembered so well had been blocked up and used as a garden shed for many years, but Prue and Neisha have recently had it converted back to an outside loo for the school (this time, thankfully, with the conveniences of modern plumbing). They have also recently bought the house next door which they plan to renovate and rent out, started hosting food tours in Bali and, best of all, just welcomed twin boys, Emmett and Finlay, into their family. "We're busy but happy," Prue observes.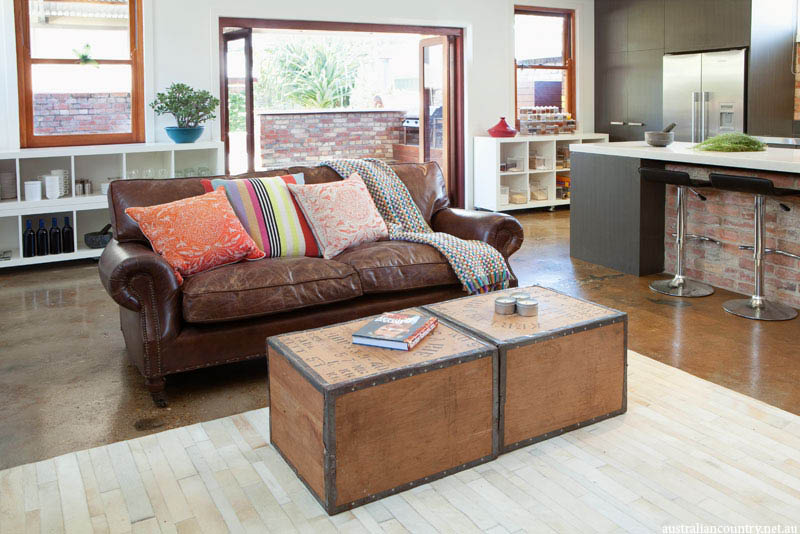 This story was originally published in Australian Country issue 15.6. Click here to subscribe to the magazine.
Click here for more farm life.
Story and styling by Tahn Scoon
Photography John Downs