Bronwyn Wruck was a flying instructor based in Moree in northern NSW when she first met her husband-to-be, James. His work as a cotton agronomist took them to Tamworth and Toowoomba before both received job offers in Brisbane. However, moving to the city for this couple didn't mean completely forsaking a country lifestyle. Rather than buying a typical urban property, they managed to find a somewhat grand, historic home in the inner-city suburb of Lutwyche. "When we first viewed the house, we were instantly drawn to it because it was like a big, old country home with high ceilings, VJ walls and huge rooms," Bronwyn recalls. "In fact, it was very much like our house near Toowoomba, minus the rural setting."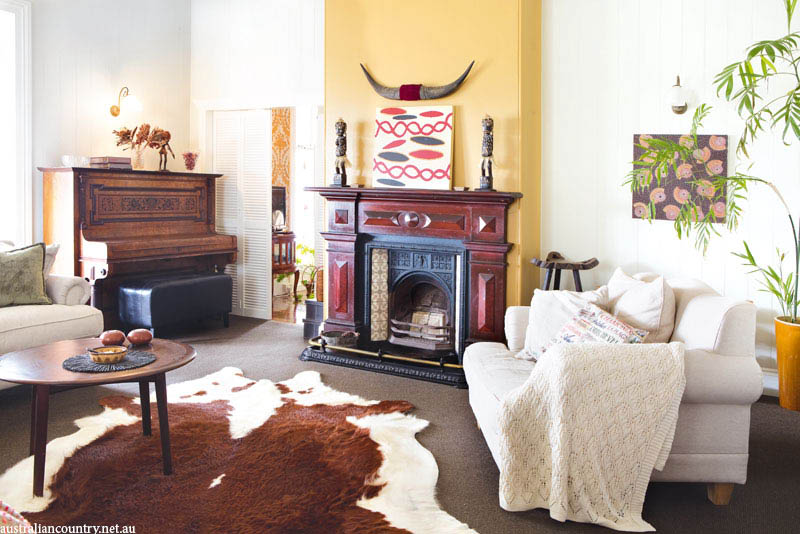 Although the couple, who by then had two children, Sam (now 17) and Josie (now 14), snapped up the house, they did have their work cut out for them. "It had been terribly neglected and over the years former homeowners had partitioned rooms and enclosed verandahs," Bronwyn says.
"So the first thing we did was strip it back to its original layout." Unfortunately, there was one downside to taking the home back to its original design. In 1895, when the house was first built, people didn't have kitchens and bathrooms inside the home. The bathrooms were easy to accommodate, as Bronwyn and James simply enclosed a portion of the verandah. However, the kitchen was a little harder to place. "We didn't have a kitchen for four years," Bronwyn says. "We made do with a crockpot, electric frypan and a sink we bought from the paper for $25. James put legs on it and we'd just move it from room to room depending on where we were with the renovations."
Bronwyn concedes friends found this amusing and wondered how they could live so long without a kitchen, especially with (at the time) two young children. But she says it was worth the wait. "We did do the renovation slowly," she adds. "It was nice to live in the house and get to know where the light comes in and what layout worked for us."
A new kitchen was eventually added as an extension to the front of the house. The style of the kitchen was based around a lovely antique panel the couple had bought from a church years ago, which was put to good use as a feature panel in the island bench.
This story was originally published in the June/July 2016 issue of Australian Country. To subscribe to the magazine, click here.
For more farm-life stories, click here.
Words Tahn Scoon
Photography John Downs