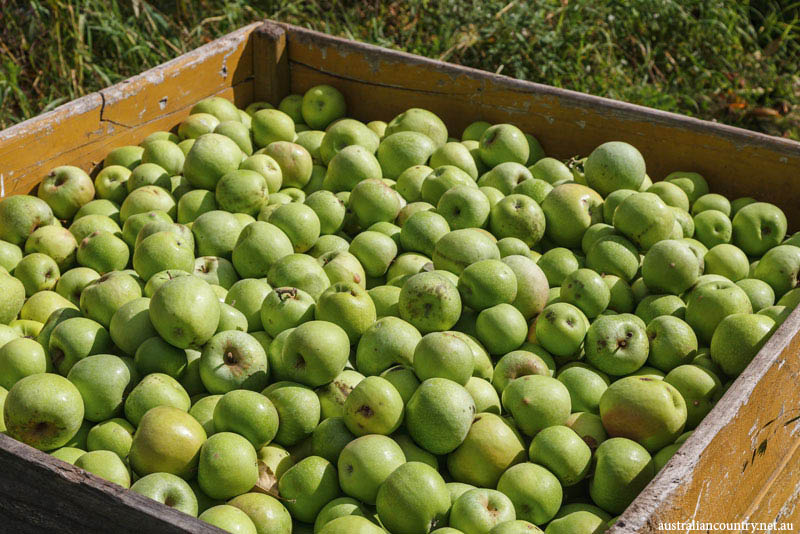 Travelling west across the river at Richmond, we have to turn the headlights on as we head into a typical Hawkesbury Valley misty autumn morning. As the incline increases, the motor has to work that little bit harder. Up through Kurmond, Kurrajong Hills and Heights, and through The Bends, where we roll the windows down to hear the beautiful melody of bell birds. The fog is behind us now and the sun shines brightly in the clear crisp mountain air. We pass fruit stalls with promises of all manner of stone fruits but our destination lies higher up, just beyond the small mountain township of Bilpin, the home of the mountain apple.
In 1823, a young Archibald Bell came this way with his indigenous guides, seeking an alternative route to the western plains and later the goldfields of Bathurst. It was he who first noted the rich pockets of alluvial soil and settlers soon followed, eager to grow fruit trees in the area. Where there are apples so there is cider, or so you would have thought, but it took an ex-Australian Commonwealth Games rower, his English wife and almost 200 years before it became a reality in Bilpin. Growing up in Nyngan in northwestern New South Wales, Shane McLaughlin was a million miles away from being a cider producer.
Attending King's School in Parramatta, he became involved in rowing, a sport that would change his life forever. As his prowess increased, Shane was picked to row for Australia in the eights, fours and pairs. However, rowing had a far greater prize in store than his gold and bronze medals at the Commonwealth Games at Victoria, Canada.
It was in 1999 at London's Henley Royal Regatta that Shane was introduced to an English rower's girlfriend. Shane's face breaks into a grin "Yes, we met at Henley," he says. "She was with her boyfriend, but I nicked her." In spite of there being an instant "connection" the pair had to wait until the Sydney Olympics a year later to seal the deal. Tessa was in Sydney with her boyfriend who was keen to visit "the real outback". This turned out to be Tessa's first glimpse of the place she was to call home and a world away from her home in London.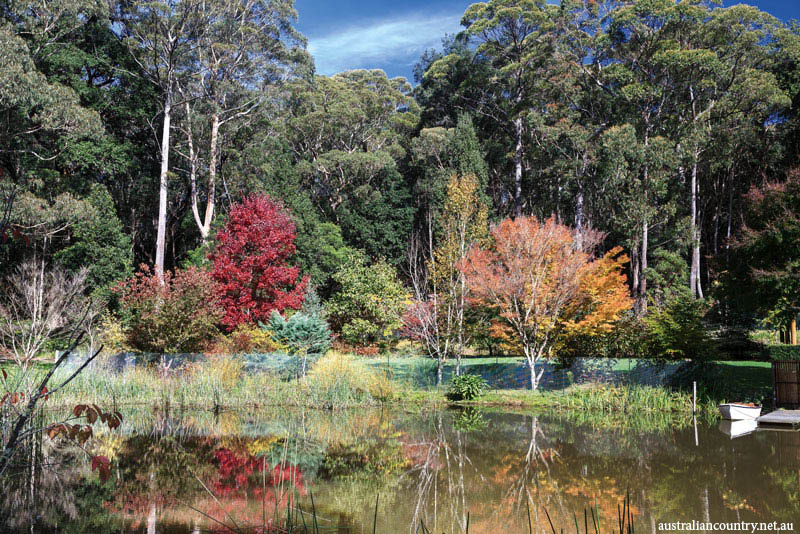 The couple started their married life at Shane's family property at Nyngan. He planted a vineyard at Canonbah Bridge, an arid region of very poor soil comparable to those found in parts of Spain. Happily, vines are able to be grown just about anywhere and the vineyard was a success.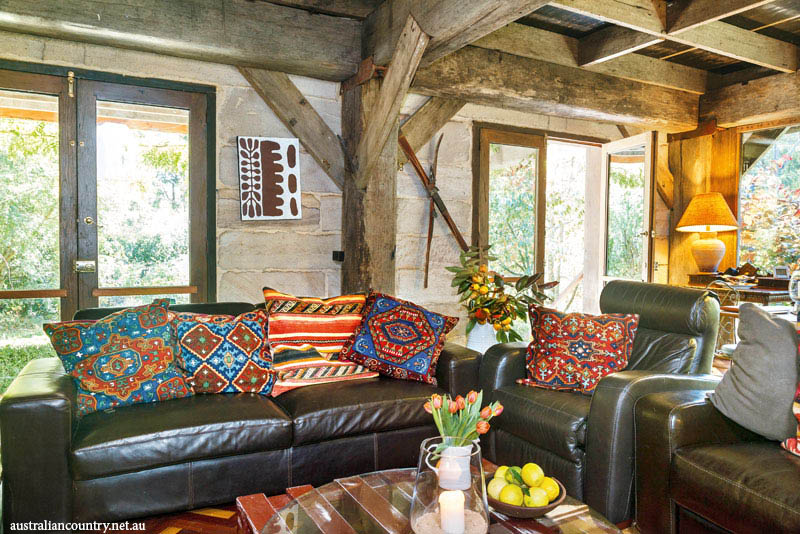 The complete story was originally published in Australian Country issue 16.2. Click here to subscribe to our magazine.
Click here for more farm life stories.
Words Peter Hinton
Photography Ken Brass