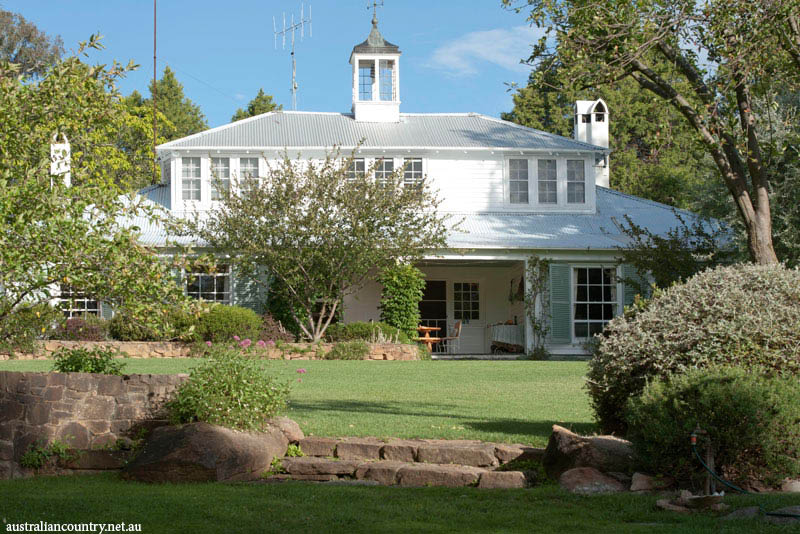 Think about it. The context of the present is the result of what is past. This is why towns, properties and houses that off er us a glimpse of history are so important. They're our guideposts on the linear road of time and when they're knocked down, renovated insensitively or squeezed out by modern monstrosities, we lose not only something from yesteryear but a bit of our present day.
Many places in Australia rekindle a sense of history, but a real standout is Markdale, a sprawling sheep and cattle property located on the outskirts of Crookwell, New South Wales. It's considered a treasure by heritage and horticultural groups and has been well tended by the same polo-loving family for three generations. "Our family has been living and working on this 6500-acre property since the 1920s," explains current owner Mary Ashton.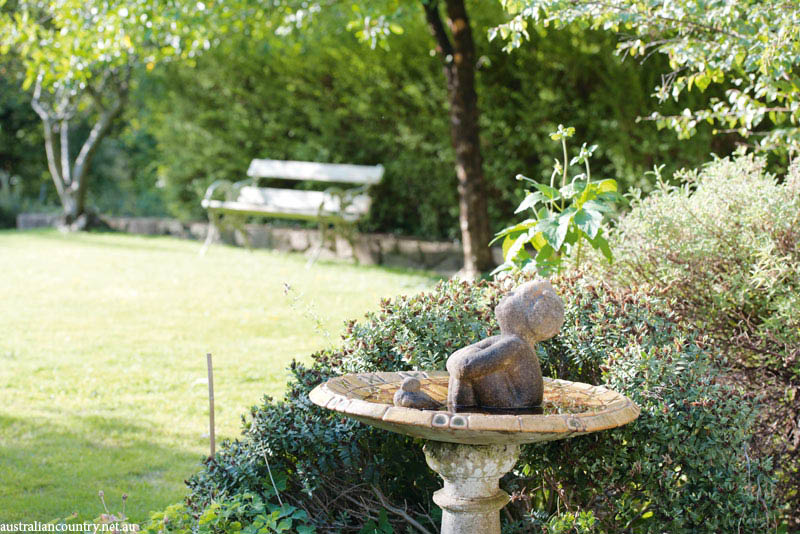 "The original homestead was built from local timber and concrete blocks, all hand-cut, hewn and sawn on site, but it's been through some fairly dramatic changes and improvements since then. Now we even offer Markdale as a place for people to come to stay, which means we are able to share it with others."
It was in the late 1940s and early 1950s that Markdale metamorphosed. This was when two of Australia's most revered designers, architect Professor Leslie Wilkinson and landscape designer Edna Walling, were commissioned to create the magical haven that it is today. After Walling designed the garden in 1947, Wilkinson was commissioned for a major redesign of the house to complement the garden in 1951.
"The garden is one of only two homestead gardens by Edna Walling in NSW that have been maintained close to her original design," Mary says. "It's part of a dwindling legacy of her work. It is widely acknowledged as one of the great country gardens of Australia." The verdant oasis that enjoys four seasons was first planted in the 1920s, but nearly 30 years later Walling removed many of the existing hedges and shifted the focus of the garden toward the natural scenery of the surrounding paddocks, hills and fields. Today, golden elms, silver birch, aspens and native eucalypts frame the garden without obscuring the view.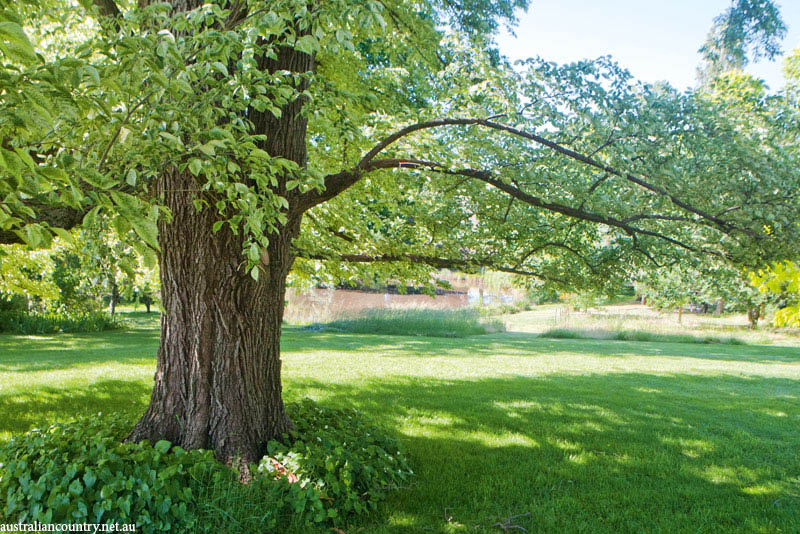 This story was originally published in Australian Country magazine issue 15.4. Want to read more than the first page of a story?Subscribe to our magazine here.
Click here for more farm life stories.
Words Siobhan O'Br ien Photography Claudine Thornton & Sue Stubbs