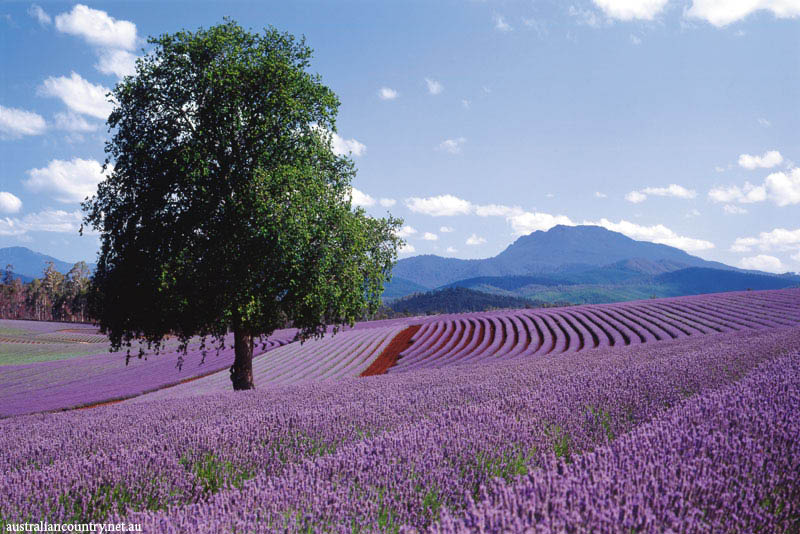 It all started as a post-retirement hobby for Sydney chemical engineer Robert Ravens and his nutritionist wife, Jennifer. But as well as a "second life" in Tasmania, it's given them a whole new perspective on the worlds of fragrance and food, the opportunity to travel to exotic places and the title of 2010 Tasmanian small business exporter of the year.
The Ravens' lavender journey began in 2007 when they purchased a slice of Tasmanian history in the 103-hectare Bridestowe Estate. It is part of Tasmanian folklore that the Denny family sailed from England to Tasmania in 1921 with their Stellite open tourer and a bag of seeds of wild lavenders (Lavandula angustifolia) collected from the southern French alps. Patriarch C.K. (Charles) Denny chose a site near Lilydale in the north of the state as the spot to establish his family's lavender farm and named it Bridestowe in honour of his wife's birthplace in Devon. "As well as ridiculously good soil, the site was located at 40° south of the equator, precisely the same latitude as Provence is north of the equator," Robert explains. "Perhaps more importantly it was blessed with a very similar climate and by 1935 oil produced by the Dennys was deemed to be outstanding by their London connections, who included Yardley relatives, soap makers and parfumiers since the early 17th century."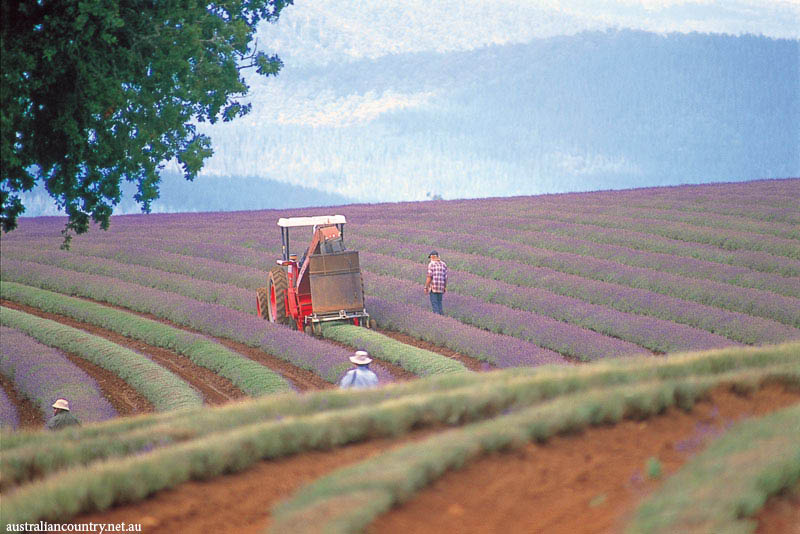 Large scale plantings began but it wasn't until 1947 when Charles' son, Tim, came home from WWII and relocated the farm to its present site near Scottsdale on the rim of the Tamar Valley that Bridestowe lavender became a Tasmanian icon. As well as an heroic record as a Spitfire pilot, Tim had a passion for the chemistry and physics of essential oils. With a focus on the improvement of his plants, he set about refining the Bridestowe stock to just five clones. With the help of the CSIRO and from a vast number of potential variants he selected 487 promising genotypes, which were trialled over an 11-year period. Four clones were chosen for their superb fragrance and sequential ripening capacity while the fifth, with its deep blue flower and fine aroma was dedicated to dried flower production. Tim Denny was also responsible for revolutionising distillation and harvesting techniques and by 1975 was supplying 25 per cent of the world's demand for lavender oil.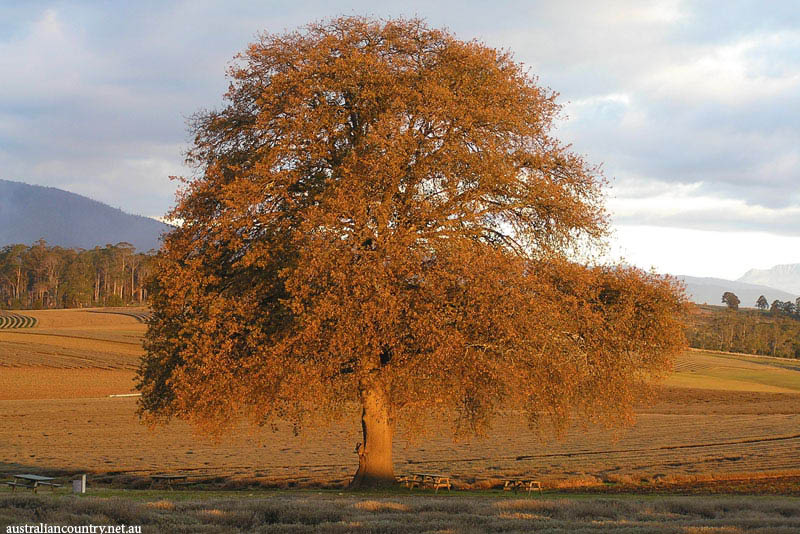 This story was originally published in Australian Country issue 15.1. To subscribe to the magazine, click here.
For more farm life stories, click here.
Words Kirsty McKenzie
Photography Jon Morrison & Ruth Timperon