They say when the going gets tough, the tough get going. Northern NSW farmer Penny Blatchford showed her mettle when her region was threatened by a coal seam gas mine.
A love of the land is in Penny Blatchford's DNA. She grew up on her parents' broadacre wheat farm at Bellata in north-western NSW. Her grandparents and great grandparents were farmers before them and she too became a farmer when she married her husband, Rob, in 1998.
But it wasn't until an out-of-the-blue phone call on an early Sunday morning in 2011 that she discovered the extent of her commitment to their farm and how far she would go to protect it.
There was nothing too radical in Penny's formative years to suggest she would become an activist. She recalls her childhood growing up with her two sisters as idyllic and her uni days acquiring a Bachelor of Business in agricultural commerce as fun, but uneventful. After graduation she worked in corporate agriculture, travelled extensively overseas for 18 months, then returned to Sydney where she worked in marketing and banking for four years.
On one of her weekends home to Bellata, Penny helped her mother to decorate the local hall for an upcoming ball and somehow was talked into attending the occasion. There she rekindled her friendship with Rob, who'd grown up next door.
"We farm 5000 hectares across six properties," Penny says. "In summer we grow dryland cotton and in winter we grow wheat, as well as chickpeas, faba beans and sometimes mung beans. This region is world renowned for its high quality durum wheat, which is the variety that produces semolina that's used to make pasta. We live in what is called the Golden Triangle because the combination of soil type, rainfall and climate delivers superior durum grain.
So when Rob picked up the phone one early morning five years ago to learn that a mining company wanted to explore and drill for coal seam gas on their property, alarm bells started ringing immediately.
Pretty much overnight Penny the happy farmer, wife and mum to Chloe (now 15 years), Tom (now aged 13) and Jeremy (seven years) became Penny the political activist. She arranged a meeting of all the farmers in the area and called the local media. Next thing she knew the ABC was coming to cover the event and someone suggested they should have placards to wave to ensure news footage.
Penny then hit the phones and contacted every farmer in the community. In spite of the fact that she managed to gain support and signatures from every one of the 120 potentially affected landholders on a petition to the government that they wanted the license cancelled and no further exploration on their land, the licence was granted.
Undeterred, Penny and her supporters went on to gain whatever information she could on the company through Freedom of Information, and on the land through independent scientific reviews. In the end she was persuaded to run for the Senate on behalf of the Australian Greens.
Finally, after three and a half years of constant battle, in October 2014 the NSW government cancelled the licence, the first time the government had done so for compliance breaches. Penny was able to scale back her activities and resume some semblance of normal life.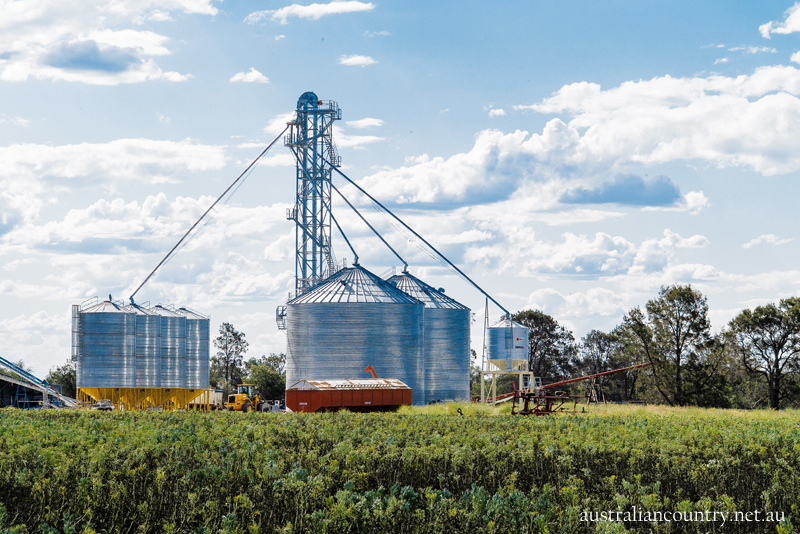 The complete story was originally published in Australian Country issue 19.2. Click here to subscribe to our magazine.
Click here for more farm life stories.
Words Kirsty McKenzie
Photography Ken Brass