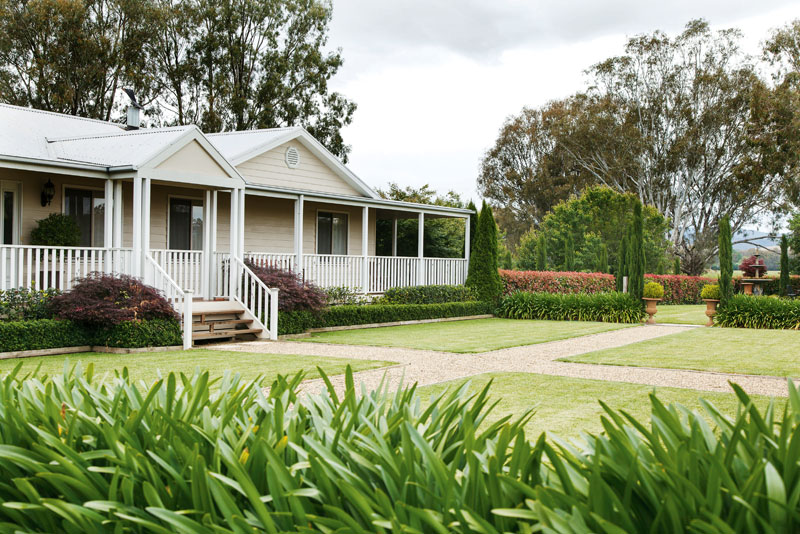 Having grown up on a wheat, sheep and cattle farm in north-eastern Victoria, Kim La Spina says she was well acquainted with the vicissitudes of life on the land and always vowed she would never marry a farmer. In her wildest dreams she imagined owning a shop.
Instead, she followed her passion for merchandise and sales to Melbourne, where she built a career in retail, married and had sons Jake, who is now 18 and Christopher, 15. But you never know what's around the corner and, with her marriage over in 2000, Kim came home to live with her parents in Wangaratta.
"I was pretty much resigned to being a single mother for the rest of my life," she recalls. "But then I reconnected with Joe, whom I'd known from growing up in the district, though we'd moved in different circles."
The couple married in 2004. Son Sam, who is now six, came along and Kim found herself very much the farmer's wife, on Joe's family's former tobacco farm, which is now devoted to growing capsicum and kiwifruit. Then in 2010 the farm was devastated by not one flood, but two in rapid succession, and the La Spinas' entire capsicum crop, not to mention the year's income, was washed away with the swirling waters of the Ovens River.
"With bushfire, drought, floods and frost, mother nature has a lot of control," Kim says. "It's not just the immediate income you lose in a natural disaster, it's all the stuff you lose along with it, the fences and the equipment. It takes a lot more than one good year to recover from that kind of damage."
As Kim puts it, it wasn't exactly rocket science to work out that some form of diversification that wasn't farm-based might be a good adjunct to their business to, in some way, offset or mitigate against future rural setbacks. So in 2011 she became the owner of Vivian Grace, a fine-linen-importing business that specialises in the most exquisite natural linen and embroidered quilts, sheets and table cloths, cushions and throws as well as sleepwear and scarves. Most of the stock comes from India, where Kim is a regular visitor for buying trips.
This story was originally published in the May 2014 issue of Australian Country magazine. Subscribe to the magazine here.
Click here for more farm life stories.
Words Kirsty McKenzie
Photography Ken Brass