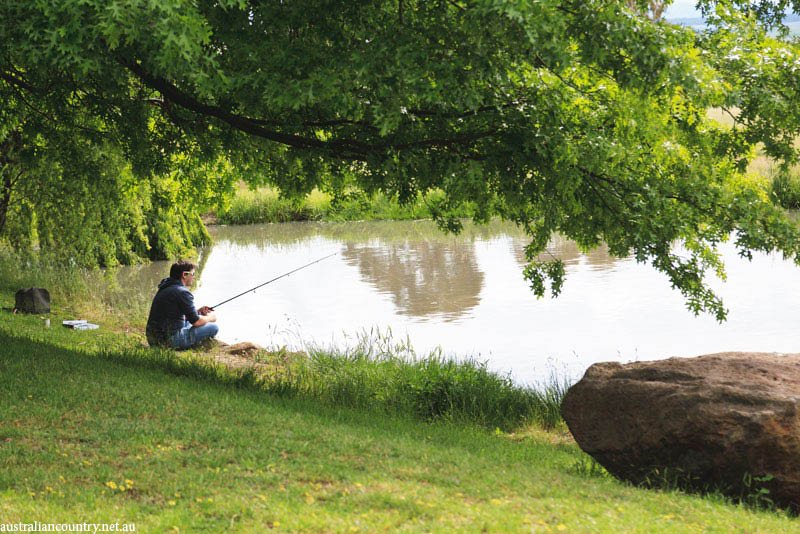 If you catch your lunch they'll cook it for you at the Tuki trout farm near Smeaton in Victoria's spa country. Originally a sheep farm devoted to the production of Tukidale sheep for coarse wool for the carpet industry, Tuki has been worked by the Jones family since the 1940s.
Current owners Robert Jones and his wife, Jan, and their two sons, David and Alistair, now run the farm as a mixed business, which includes grazing sheep and beef cattle for the meat market, a trout fishing and breeding enterprise, a restaurant and bed and breakfast accommodation in a cluster of lakeside bluestone cottages overlooking the Loddon Valley.
"Tukidale is a New Zealand breed of sheep, but they are a variation of the Romney Marsh and their origins are so old they go back to biblical times," Robert explains. "When my late father, Don, took over the farm, the wool industry was robust enough for sheep to be the sole produce, but times have changed and we needed to broaden our base to stay viable."
Capitalising on the fabulous spring water for which the region is famous, the Joneses put in their first trout ponds in 1985. They now have seven ponds and the lake for fishing enthusiasts to try their luck in as well as another seven ponds dedicated to breeding and growing trout fingerlings to plate size.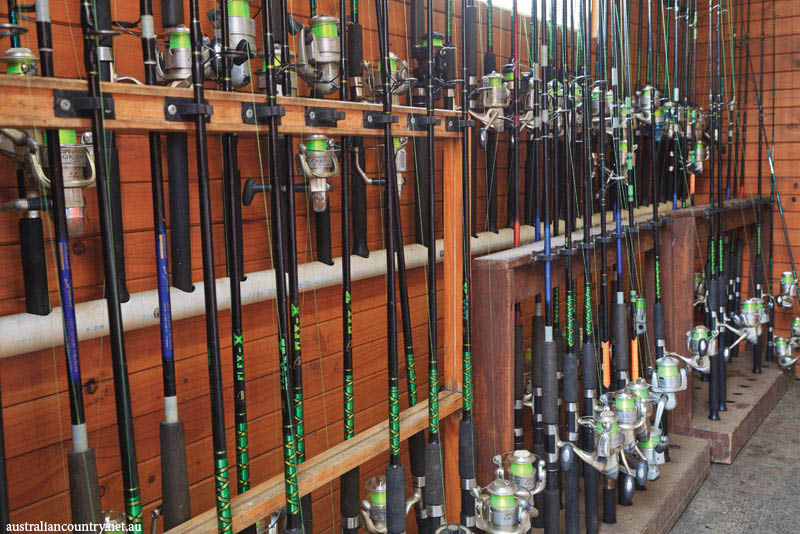 "From the simple idea of wanting to grow our business by providing recreational fishermen with a venue we discovered that people who caught fish wanted to eat them," Robert recalls. "So we decided to open a restaurant. As it was a time when people were conscious of buying Australian, we then decided to crossbreed our sheep to move them into the lamb market so we could offer local lamb as well. Then we got sick of paying for processing, so we decided to do it ourselves. We smoke our own trout, make our own trout pâté, butcher our lamb and beef and make our own sausages. Then, I didn't want the boys to get bored, so I bought a few dozers and excavators and we run a contracting business as well." Gradually, Tuki's reputation spread and the Joneses now sell all their produce either at their own restaurant and to their B&B guests or to restaurants in nearby Daylesford, Kyneton and Ballarat.
This story was originally published in Australian Country 15.2. Subscribe to the magazine here.
For more farm-life stories, click here.
Words Kirsty McKenzie
Photography Ken Brass