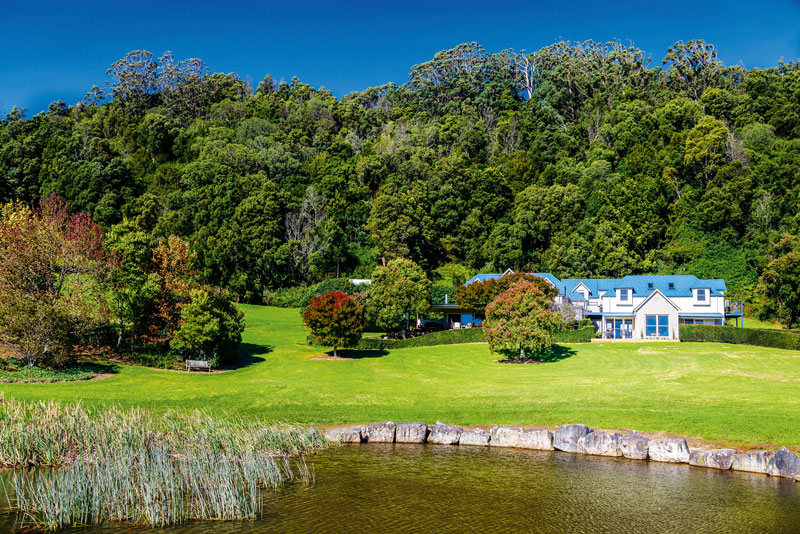 Although Roger and Toni Stent used to live on the Mornington Peninsula, surely one of Victoria's more desirable addresses, they had little time to enjoy it. As the general manager of a Canadian aviation company Roger spent more time on a plane and in hotels than at home. Toni's situation wasn't much better as she worked in customer service management in Melbourne, where the hours were long, and work usually followed her back to Mt Martha at night.
"We had a lovely home and from the outside, it probably looked as though we had everything one could want," Toni recalls. "But after years of being constantly under the pump we both came to the realisation that there must be more to life than relentless work."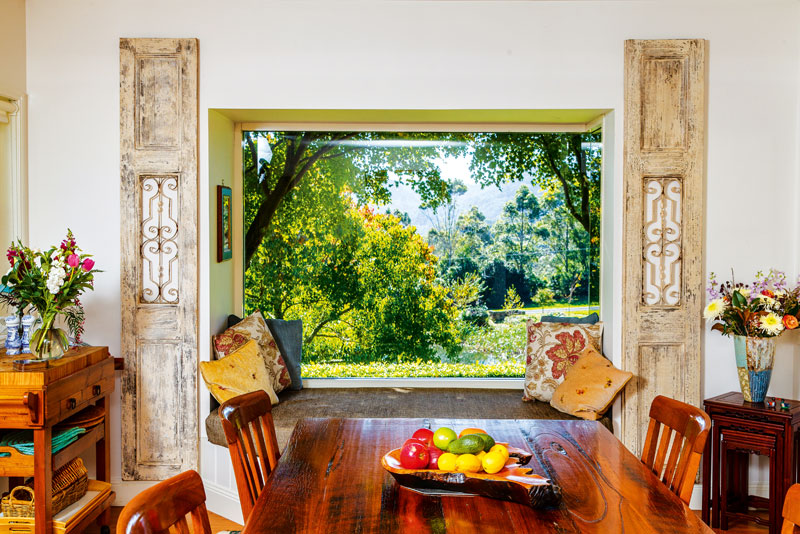 And so began a four-year search for an established hospitality business. "After long careers travelling and staying in venues all over the world, we both had a clear idea of the kind of property we wanted to run," Toni says. "We're both 'people' people but we knew we didn't want a B&B with guests living under the same roof. After all, we were wanting to escape from constant work, not jump out of the frying pan straight back into the fire."
They knew they'd found what they were looking for the moment they set eyes on the Drawing Rooms of Berry in 2010. Located in the lee of the Illawarra escarpment about 10 minutes drive from the tourist village of Berry and 20 minutes from the rural hideaway of Kangaroo Valley, the 15-acre (six-hectare) property is set in rolling green former dairying country, with a three-bedroom guesthouse close to the main homestead, two lodges with two bedrooms each and a villa just for two. The guesthouse operates as a B&B, and while the other accommodation is self-catering, the Stents are happy to organise caterers to provide all or some of the meals as guests require.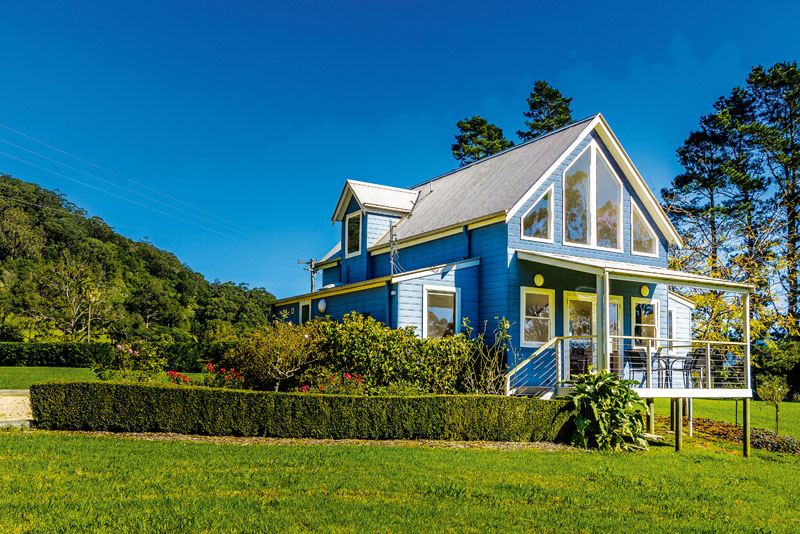 "We've always had a bit of a plan to take a grown-up gap year in Italy," Toni adds. "But having moved to Berry, it's less imperative now. It will probably still happen, just somewhere further down the track. Being in hospitality means you have to plan well in advance if you want to take time off. But now there's less need for a holiday, because living here is a bit like being on permanent holiday."
This story was originally published in the September 2015  issue of Australian Country. Subscribe to the magazine here.
Click here for more farm-life stories.
Words Kirsty McKenzie
Photography Ken Brass