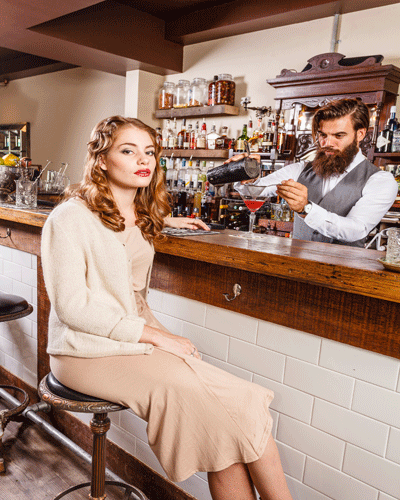 Sera wears Stylekeepers So Fancy dress, $72, with Australian Alpaca Centre Cable Stitch cardigan, $395.
Tim wears Trenery Modern Spot Dobby shirt, $129, and vest, $199.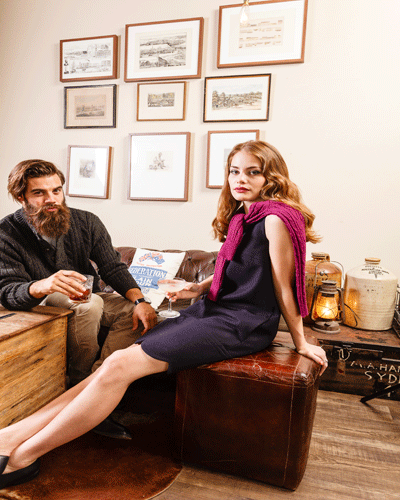 Sera wears Brigid McLaughlin Abella dress, $479, and Thomas Cook V-Neck Cable jumper in boysenberry, $89.95.
Tim wears Thomas Cook Beechworth Cable Knit jumper, $155.95, and Stretch Moleskin jeans in sand, $89.95.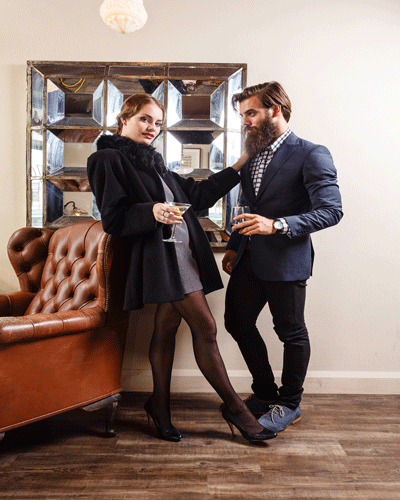 Sera wears Australian Alpaca Centre Fur Swing coat, $1150, and StyleKeepers Too Cool For School dress, $89.
Tim wears Thomas Cook Tamworth check shirt, $89.95, with Trenery blazer, $399. Model's own jeans and shoes.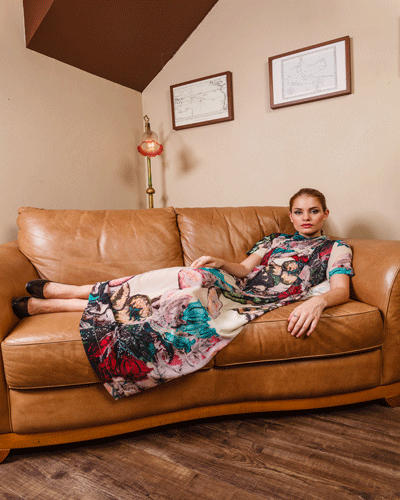 Trelise Cooper Double Cross dress, $699.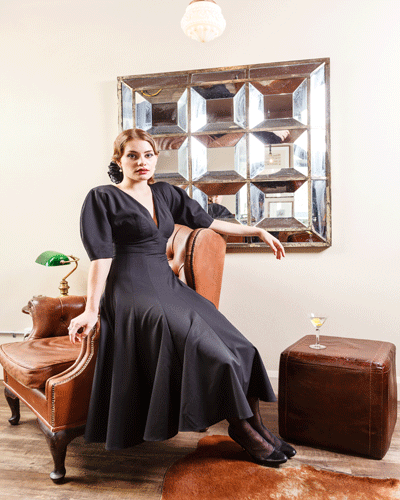 Brigid McLaughlin Logina dress, $599.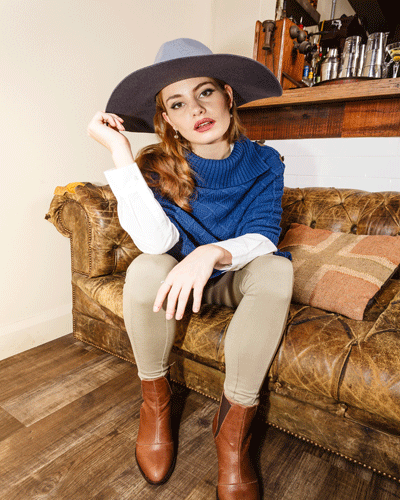 R.M. Williams Duverney poncho, $170, and Makiri legging, $150, with Tuena boots, $500. lack of color Montana hat, $119.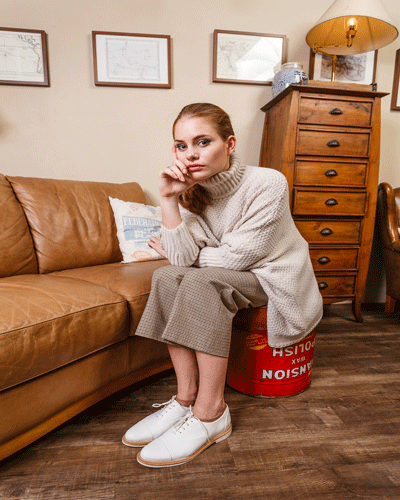 Brigid McLaughlin Milla sweater, $489, and Rochant pant, $379, with Trenery Loren Eva Derby shoes, $179.

Trelise Cooper Stealing Beauty dress, $729.
Photography Ken Brass
Makeup & Hair Miriam Van Cooten, assisted by Kachina Le.