A weekender high in Queensland's Bunya Mountains makes a great escape for the Austin family and their many friends.
There's a special place, high in the hills of the South Burnett's Bunya Mountains, where Mother Nature's timber soldiers stand tall in a guard of honour for anyone who winds up the driveway, and a chorus of colourful locals are ever-ready with a warm welcome. Its name is Godshill, and at this altitude, it might just be as close to heaven-on-earth as you can get.
"It's actually one of those places that's difficult to appreciate until you go up there," says Wes Austin, whose uncle and aunt built it in 1995. "You meander along the driveway, and it's very private and you're wrapped in this bunya pine forest.
The wildlife is amazing, we can be on any one of the decks and be swarmed by king parrots, rosellas and all sorts of birds that come and feed from your hands. And 10 metres away there will be wallabies and joeys feeding on the grass."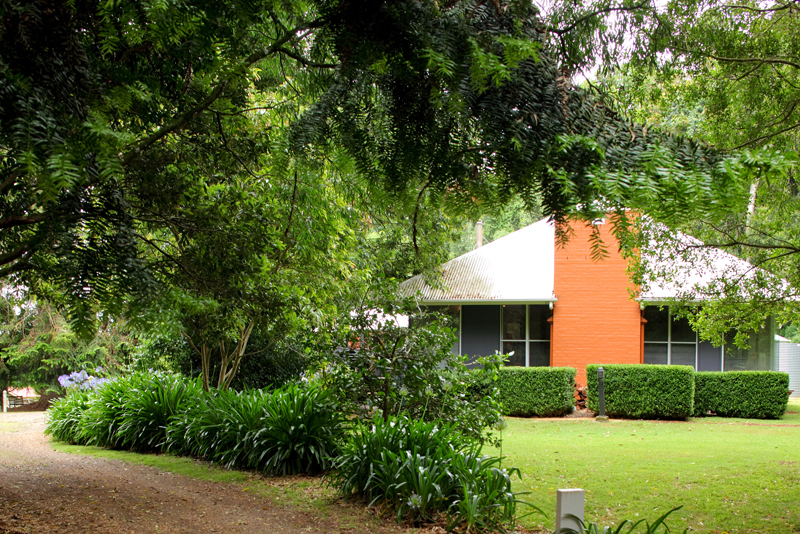 It's easy to see why Wes and his wife, Tara, together with his business partner, stepped in to buy the property from Wes' relatives eight years ago when they wanted to sell. "Part of the reason for buying it was for our family's continued enjoyment," he says.
"Both my grandparents' ashes are scattered up there as well, so it's pretty special to us." In fact, Godshill has played host to many monumental moments for the Austin family including a wedding and an engagement. During one of their big family lunches, Wes decided the time was right.
"Tara and I became engaged up there in the Great Room," he says. Now they have two girls, Willow, 6, and Lyla, 3, and visit from their home on the Sunshine Coast, two and a half hours away, at least four or five times a year. "Our weekends usually entail arriving on a Friday night and having an outdoor meal at the Birdwatchers' Bar around the firepit," he says. "Saturday morning we go for a bushwalk and play games, followed by a long lunch around the pizza oven."
The Birdwatchers Bar is their quirky moniker for an expansive deck with a firepit – one of Wes' favourite parts of the property. The area is famous for its brilliantly coloured parrots, and Godshill seems to have its own friendly community of them. With surrounding peaks of 1100 metres reaching skyward, the Bunya Mountains rise dramatically out of the surrounding farmland plains.
Thought to be the remains of an old shield volcano, the area is a haven of biodiversity and home to the world's largest stand of ancient bunya pines and Queensland's second oldest national park (1908).
It has huge significance in Aboriginal culture as a gathering place for generations, coinciding with the seasonal drop of bunya cones that contain edible nuts. Today these gatherings are referred to as bunya festivals, and were the setting for dealing with a vast array of important matters, ceremonies, law-making and resolving disputes, renewing friendships, passing on lore, sharing ideas and revitalising spirituality, according to Queensland's Department of National Parks, Sports and Racing.
The dense forest also attracted loggers and European settlement in the mid-1800s, and swathes of timber was felled, including those sacred and ancient bunya pines. It wasn't until about 1917, despite National Park status, that timber from the park was finally off limits. The traditional gatherings are no more, but indigenous ties still run deep, and the Bunya Mountains are protected as a living museum.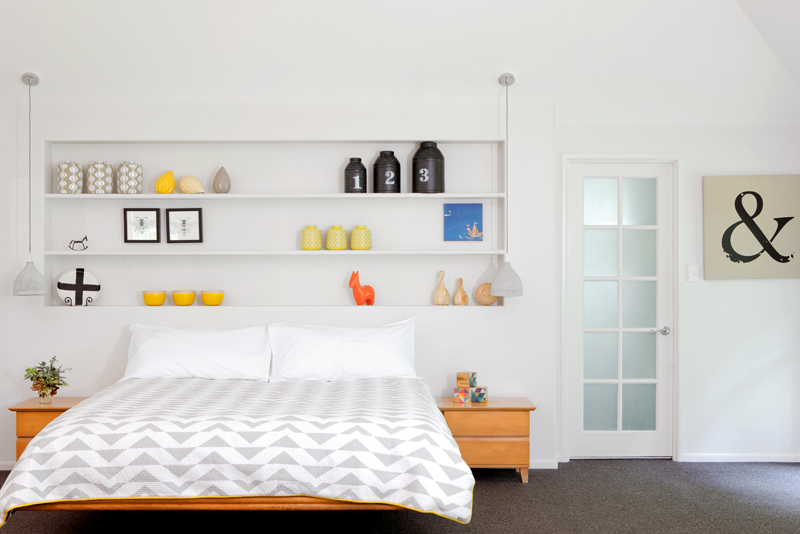 Many can't get enough of this magical place, and Wes and Tara, who rent Godshill out when they're not using it, often have return guests. "We get people who book it out consecutively each year," Wes says. "It might be Easter or different times of the year." Peak season is winter, when a fireplace, a pair of Uggs, and a bold glass of red are all you need for a cosy night in after a day exploring.
The complete story was originally published in Australian Country issue 20.2. Click here to subscribe to our magazine.
Click here for more homes & interiors stories.
Words Tamara Simoneau 
Photography Anastasia Kariofyllidis