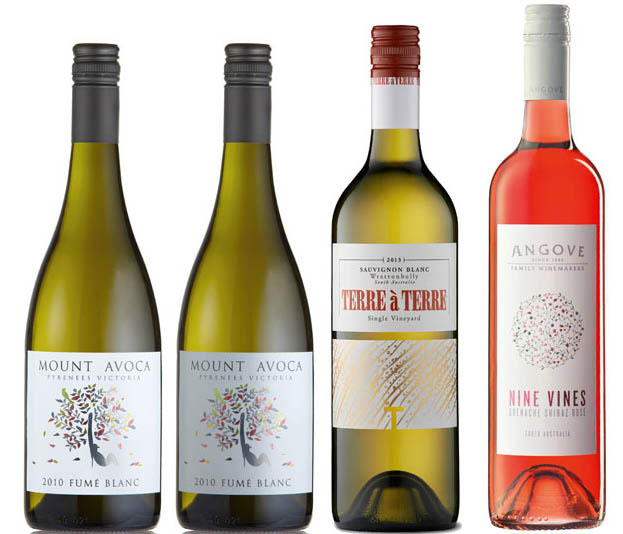 Fumé blanc is back
Remember Aussie fumé blanc?  It was loosely based on the Sauvignon Blanc style made in the Loire Valley in France which utilises oak barrels. The Aussie fumé became popular for a time in the 1980s but with no strict regulation a fumé blanc soon became a white wine of nefarious origin reeking of oak chips. There were some truly terrible wines made and the whole fumé thing went up in smoke. Now they're back but this time they're the real deal. Sauvignon Blanc producers in Australia can't compete with New Zealand on sheer fruitiness, so they're making a completely different style using the influence of oak. They're leaner, more elegant, more complex and much better mannered at the table. They are thinking person's Sauvignon Blanc. Not all winemakers are brave enough to use the fumé name (some of us have long memories), but the style is closer to the original inspiration than they've ever been.  If you like a white wine that goes really with seafood, these are well worth checking out.
Mount Avoca Fume Blanc 2012
If you think you know Sauvignon Blanc, think again. In fact forget about the grape variety altogether and appreciate the complexity and style this white. It's fermented with wild yeast in wood has plenty to sniff and savour. There's e excellent line and length and it is magic with a tuna or swordfish steak.
Terre a terrre Wrattonbully Single Vineyard Sauvignon Blanc, 2013
This is expensive for a Sauvignon Blanc but it has had the finest of treatment and only 800 dozen were produced.  It was fermented in French demi- muids (big barrels) just like the best Sancerres for those train spotters amongst you, and is impeccably balanced with persistent acidity and great texture. Unlike most Sauvignon Blancs, this one could benefit from short-term cellaring.
A Rose for Summer
Angove Nine Vines Grenache Shiraz Rose 2014
Boasting 11 trophies, 22 gold medals , 24 silver and 43 bronze you would expect this to be an icon wine not a humble rose. But it is a champion amongst the pink wine cognoscente and can be had much cheaper that the advertised price. Crisp, crunchy and refreshing, it calls out for similar foods.
A Chardonnay for the old school
West Cape Howe Frankland 'Old School' Chardonnay 2013
While the current fashion is for lean, minimally oaked chardies, there are those out there who still hanker for a big, buttery old-school Chardonnay. This one manages to recall that style. The edges have been taken off and it is rich without being blousy. It's very handy with a prosciutto wrapped quail.
A red for under the bed
Castro's Ligador Shiraz Mataro
This is the handiwork of one of the busiest winemakers in the business, Ben Riggs. Here in this brand he's likening his clever blending work to that of Fidel Castro's ligador (cigar blender). The Mataro certainly enervates the shiraz and there's loads of spice and blackberry.  It's an ideal red for a barbequed scotch fillet.
Did you know?
Why oak? Many woods have been used to make wine barrels but none have the affinity with wine as Quercus.  Not only is oak one of the easiest timbers to work into a leak-proof barrel, the flavour it imparts actually adds something to the wine rather than tainting it.