WINE FOR WINTER
Wine for winter, the environment and the fridge.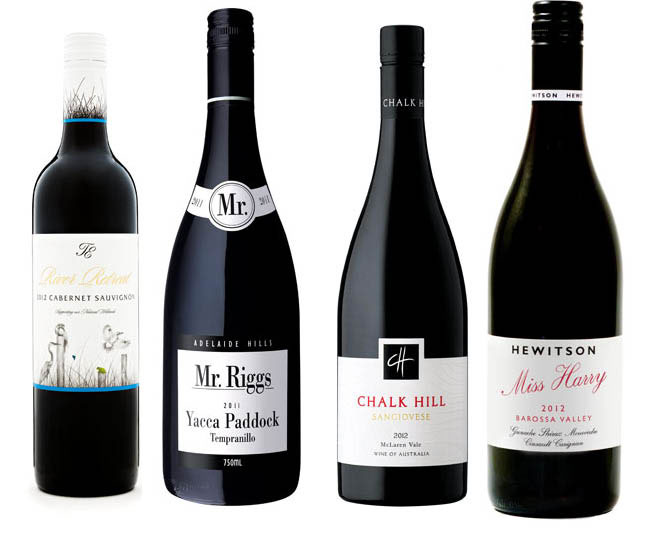 Wine for Winter
There are three things that become much more attractive in cool weather: open fires, red wine and slow-cooked meat dishes. While your heating may not be of the wood variety, you can make good use of the other two when the weather turns chilly. But when it comes to stews, braises and hotpots, not all reds are equal. So-called icon wines, with loads of oak and too much attitude don't behave well at the table when the meat has been slow-cooked, nor do lighter reds which tend to be overshadowed by a big braise. That said, most reds are flattered by a casserole. Here are three that really love a stew.
Hewitson Miss Harry 2012
This is a classic French blend of Grenache, Shiraz, Mourvèdre Carignan and Cinsault and winemaker, Dean Hewitson is a master of the style. It has great balance and panache with not too much oak but loads of texture and flavour.  Try it with daube de boeuf.
Mr Riggs Yacca Paddock Tempanillo 2011
Tempranillo is one of the truly food-friendly grape varieties. While not a huge red, it has plenty of backbone and savoury tang – a real treat with goulash made with smoked paprika.
Chalk Hill Sangiovese 2012
Sangiovese is the grape variety that makes Chianti, one of the world's best food wines. This Sangiovese is ripe and rich but has that tell-tale structure that makes it such a good partner to meat cooked in its own juices. Try it with lamb ragu.
Wine for the environment
Trentham Estate River Retreat Range
Trentham Estate on the Murray River has always been committed to its region and now with its River Retreat range of wines, a proportion of each sale goes to research on wetlands at the La Trobe University campus in Mildura. There's a selection of reds and whites and the cabernet sauvignon is particularly good.
Wine for the fridge
Shaw Estate Premium Riesling 2013
This wine comes from Murrumbateman on the outskirts of Canberra and demonstrates the region's reputation for Riesling. It straddles the conundrum of being light yet powerful. It's zesty, fresh, and fantastic with fish.
Did you know?
There are about 600 to 650 calories in a 750ml bottle of red wine.