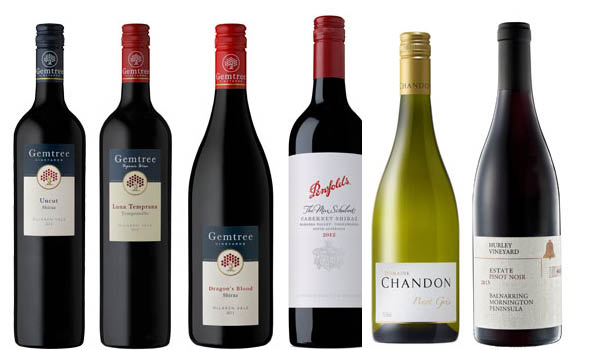 Discovering Gemtree
If you haven't heard of or tasted a Gemtree wine you're missing one of the great up and comers in McLaren Vale. They're not exactly new, the Buttery family having been growing grapes in McLaren Vale for over 30 years but in recent years the label and the Gemtree range has gone from strength to strength. They're expressive, thoughtfully made wines and the fact that the grapes are grown biodynamically and most of the wines have organic certification is the cherry on the top. Wines to look out for are the unfiltered Uncut Shiraz 2013, the Luna Temprana Tempranillo 2015, and the well-priced Dragon's Blood McLaren Vale Shiraz 2013, which is only available at Dan Murphys.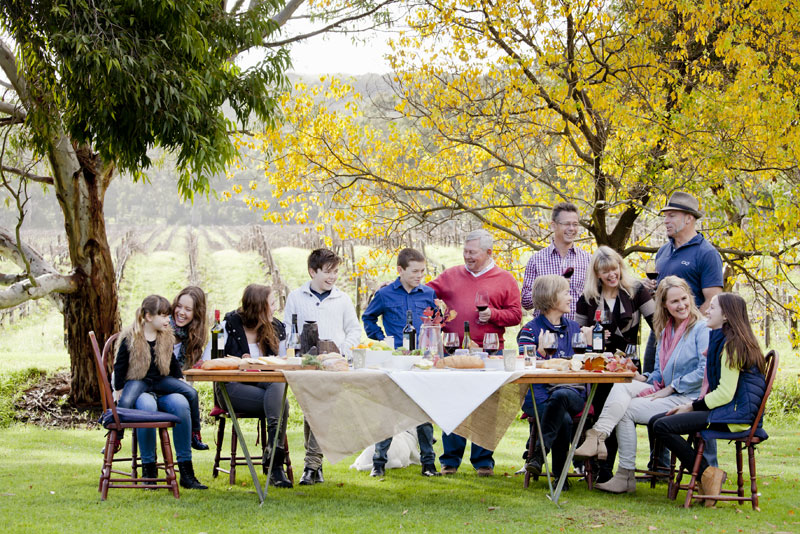 The Gemtree Family – Meg Hansen Photography
Investing
Penfolds The Max Schubert Cabernet Shiraz 2012
It's not every day that Penfolds introduces a new range into its red wine hierarchy. Especially one which bears the moniker of the legendary winemaker who invented Grange Hermitage but here it is: A Cabernet dominant Cab Shiraz blend of the Barossa and Coonawarra regions. Says winemaker Peter Gago: "It's a no risk cellaring journey. Open anytime across the next three decades." That's if you're game enough …
Locating
Domaine Chandon Pinot Gris 2015
This delicious PG comes from a vineyard near Whitfield in northeast Victoria called Whitlands, its way up high, very cool, and snows there often. That cool air has helped shape the flavours in the wine. It has that ambiguous Pinot Gris colour – pale with an ever-so-slight tint. There's a generous perfume of stone fruit, lychees and honey blossom and it goes especially well with Asian pork dishes flavoured with star anise.
Sniffing
Hurley Vineyard Estate Pinot Noir 2013
Just ignore the price tag for a second – good Pinot costs money. This one from the Mornington Peninsula is great. Pour it into a large glass and let the aromas morph and change as they meet the air. There's black cherry, satsuma plum and a hint of rhubarb leaping from the glass. It's a wine to sniff and savour slowly and if you buy direct from the winery it's $39. Serve it with confit de canard.
Did you know?
Have you ever wondered why you never see Pinot Noir on the $10 shelves? When it comes to producing wine economically not all grapes are equal, and Pinot Noir is one of the more expensive to produce. It likes to grow in cool, fickle climates, it needs to crop at least five times less than that of Shiraz to taste any good, and it needs lots of hands on winemaking attention. That's why Pinotphiles love it.