Forget about the pearls. Oysters are having their moment. And everyone is talking about Tasmania's Bruny Island's beautifully creamy oysters. With the Southern Ocean renowned for having the cleanest air in the world, it's likely the water is just as pristine and why Bruny, the island off the island off the island, gets so much praise for these slimy, delicious molluscs. There's only one place to get them, and it's the bay-to-dining venue with possibly the world's only drive-through oyster bar, Get Shucked.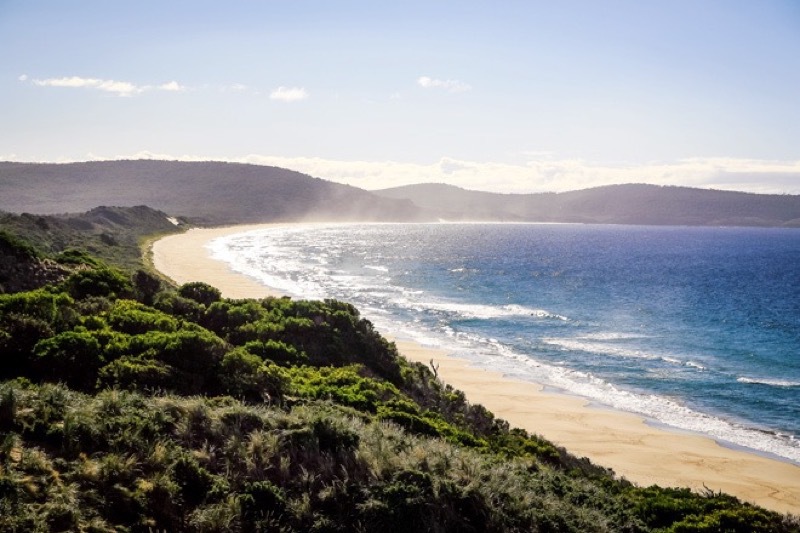 There's a long-standing myth that says oysters should not be eaten during months that do not contain an "R" (May-August), although that only applies to the Northern Hemisphere. But according to Suzanne Macefield, owner and oyster grower at Get Shucked, her oysters are perfect all year round. "In summertime they are beautiful and creamy, in mid-winter they are lovely and quite meaty still,'' she says. ''However, all year round the oysters are feeding on the beautiful nutrient that comes straight from the Southern Ocean. It's that pure, fresh and clean water."
Suzanne and her partner, Lee, made a second sea change to Bruny Island from sunny Byron Bay almost two years ago. While holidaying in tropical Fiji, she decided to quit her then health administration job to pursue a path in oyster farming. One epiphany and vacation later, they found themselves in Bruny Island's Great Bay and 20,000 hectares of leased water in their front yard. "I looked into oyster farming while I was in Fiji," Suzanne explains. "And I thought this is something that I can do and would like to do. I also like to experience the seasons so I decided to buy a business on Bruny Island."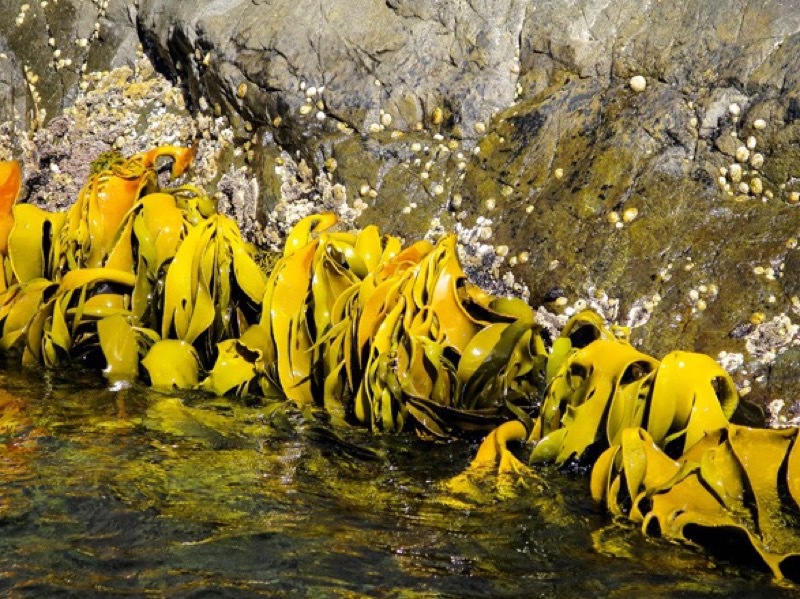 Open every day of the week, the oyster cellar door offers freshly shucked oysters from their lease, which is only a few hundred metres away — a measure of how fresh they really are. In fact, they're so fresh it would be blasphemy to eat them any other way than fresh and naked. In all the clear water they lease, there are about 30,000 dozen oysters at any given time. But only a select 250 dozen are brought up several times a day by oyster farmer, David Roser, who had worked with the farm's previous owners for 10 years.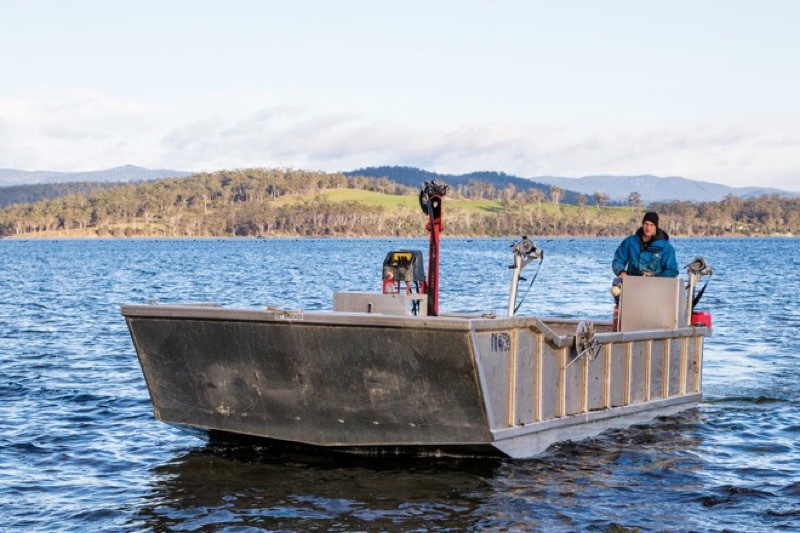 The process is fairly simple. Suzanne and Lee get baby oysters from a farm in northern Tasmania and Get Shucked cultivates the Pacific beauties. "The baby oysters, which are about five centimeters in diameter, are placed on giant trays and then dunked into the ocean where they drift in the currents for three weeks until they become too heavy to float," Suzanne explains. "They then find something hard to attach themselves to. This is when they develop and, depending on the conditions, it'll take between 18 months and four years for them to grow to maturity."
Apparently oysters grow more in summer when there is more plankton to feed on, but during winter is the best time to eat the little shuckers. "I restock the farm at the end of summer so the oysters can get a little boost of feed before the cooler weather sets in," David explains. He then loads them onto a machine which performs miracle work and determines which oysters should be kept for the shop or returned to the ocean to continue to develop. "If an oyster is destined for the shop, the kitchen staff will work on shucking them."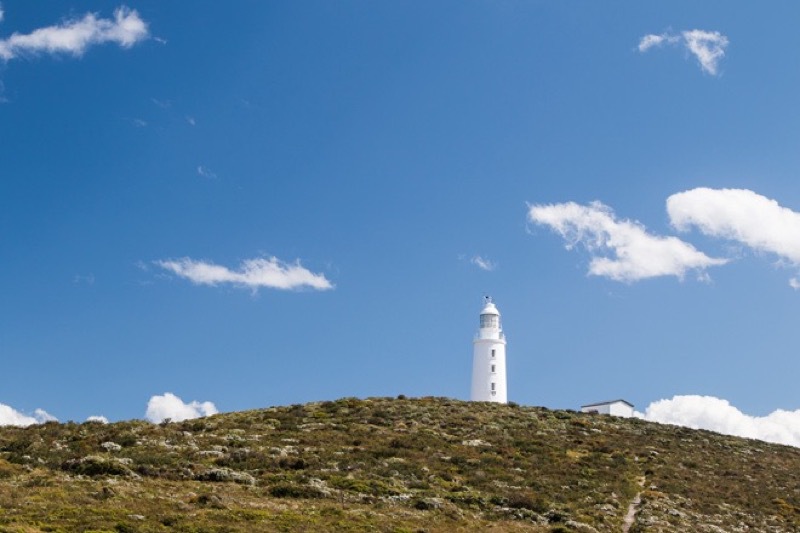 Thousands of oysters are mined from the sea to feed the ever-growing crowds, and for those who wish to experience all the shucking themselves, Get Shucked offers takeaway boxes of closed oysters. Trying to do their every bit for the environment, the takeaway boxes are now bio-degradable and tree-free, made from renewable sugar cane pulp. Suzanne recommends buying them unopened and cleaning the shells before opening. "When shucking oysters, only rinse if there's a bit of grit in it,'' she says. ''Otherwise, when you wash them, you lose all the delicious juices."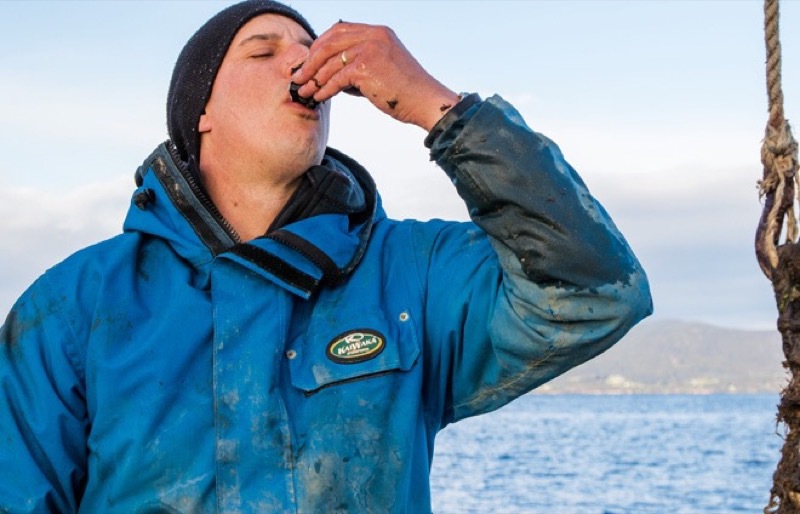 Eating oysters is an ancient Australian tradition, so make your family proud, get down to Bruny Island and shuck some oysters. Or sign up to Bruny Island Cheese and Co Cheese Club and have them delivered straight to your front door.
For more information visit getshucked.com.au.
Words Daria Kurilo
Photography Ken Brass