It's received wisdom that benefactors receive as much as they give. For the past seven years students from Canberra Grammar School (CGS) have had the opportunity to put that notion to the test when they give up the first week of their summer holidays to help children with additional needs, as hosts at Sony Foundation Children's Holiday Camp, or Sony Camp.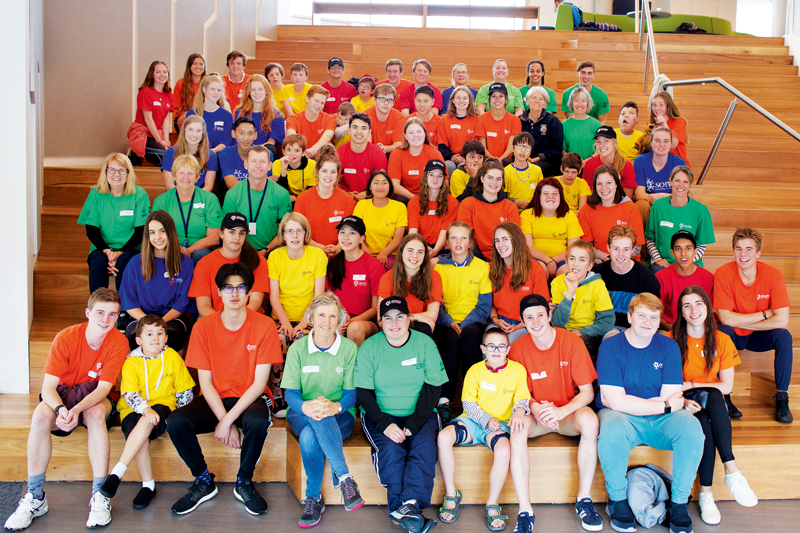 Approximately 20 students from CGS and Canberra Girls' Grammar School move into the CGS boarding house, and act as full-time carers for primary-school-aged children during the annual Sony Camp. The Chair of the CGS Sony Foundation Camp Committee, Graeme Lendrum, says the camp benefits all participants. "The children who attend the camps are treated to three days of activities and interactions they may have never had the chance to experience," he explains. "At the same time their parents and carers get some respite at a time of year when they need it most. For some, this will be their only break this year."
Primarily funded by the Sony Foundation, the camp is one of more than 20 hosted by boarding schools and universities across Australia, and the only one held in Canberra. In 1999 the Sony group of companies established Sony Foundation Australia, responding to a management belief that successful companies must play an active role in the communities in which they do business. A focus on youth and creatively assisting young people achieve their dreams strongly aligned with the Sony corporate vision, so the Foundation formed partnerships with charitable organisations to offer innovative solutions to social problems facing today's youth.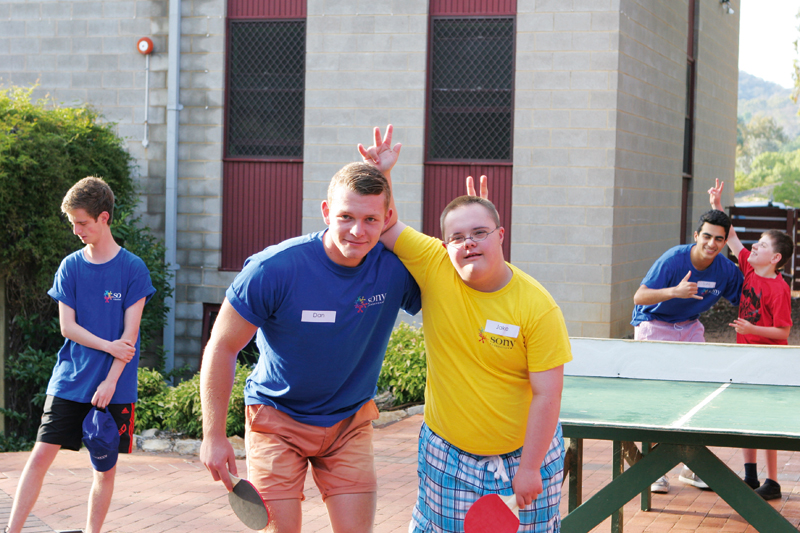 Established in 1929, Canberra Grammar School is a co-educational independent Anglican school offering outstanding academic education, co-curricular opportunities and pastoral care to day and boarding students of all backgrounds and faiths within a community guided by Christian values. CGS is the only boarding school for boys in the ACT (with the plan to also extend this to girls in the future), and it is an International Baccalaureate World School. It is also the only school in the ACT to offer the NSW Higher School Certificate.
The school's main campus is set on 20 hectares at the foot of Red Hill, just south of Lake Burley Griffin, close to Parliament House and the lively social precincts of Manuka and Kingston. The senior school caters for 950 students from years seven to 12, while the primary school hosts 650 students from pre-school to year six. The school's Northside infants' campus in Campbell, near the Australian War Memorial, serves a further 100 students from pre-kindergarten to year two.
Sony's philosophy strongly aligns with CGS's values and principles, which are committed to developing students' awareness of the needs of others, and encouraging a greater sense of responsibility leading to much more effective action in caring for others. By hosting Sony Camps, CGS aims to give children with additional needs a memorable experience while giving their regular carers a break. The camp is also a way for the student companions to learn what caring for children with additional needs involves.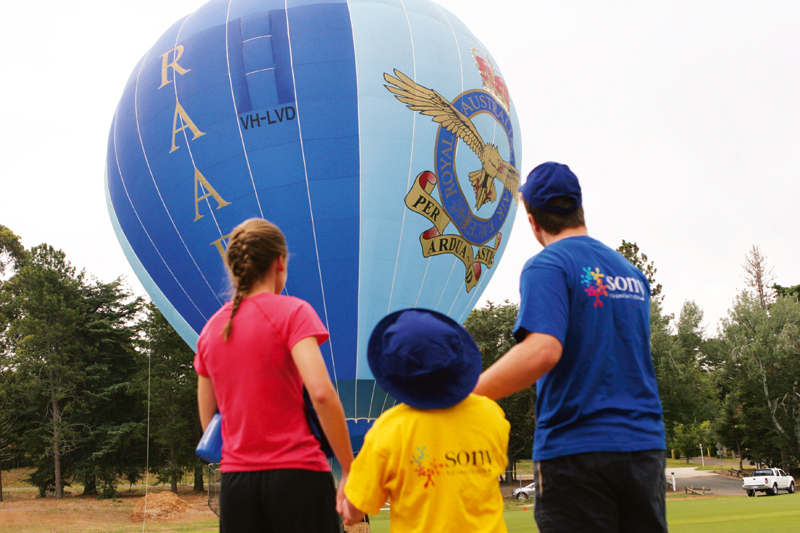 The campers participate in activities ranging from feeding, dancing, and reading, to cooking, swimming, African drumming, and dragon boat racing. This year's camp proved to be another great privilege to care for 19 beautiful, amazing kids, and see a team of enthusiastic and mindful year 11s care for their campers. Reflecting on their experience of Sony Camp, volunteers invariably say the camp put some of their own, and the world's, worries and stresses into perspective. As one of the volunteering students adds: "HSC results and ATARs don't seem that important any more."
A camper's parents will spend a lifetime caring, and participating in the camp can be a life-changing experience, causing volunteers to genuinely appreciate what full-time carers do each day. "I was forced to slow down and concentrate on one person for three days," one companion observes. "I never thought I could do that. The few days I spent as a companion were the most challenging and rewarding of my life. Both my camper and I achieved things that would never have been possible without Sony Camp. I can't explain how grateful I am for this incredible experience."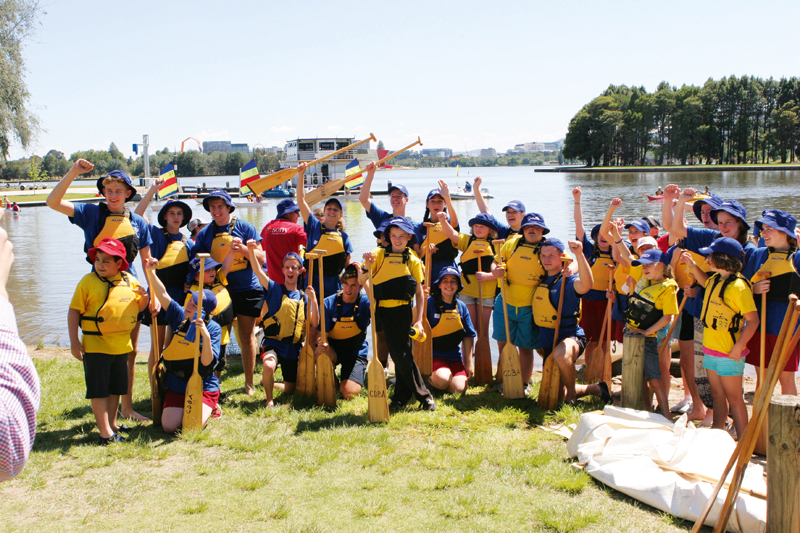 As a parent of a participant explains, her son had never spent a night away from his family and for him to have this opportunity and the experience to be on a fun camp was something that he will never forget. "As parents, we were so grateful to the companions for the break and for the extraordinary care he was given," she says.
The Sony Company contributes to administrative, operational and marketing costs of the foundation, allowing net proceeds to be distributed directly to youth-related causes. This year, CGS Sony Camp hosted campers from Yass, Queanbeyan, Goulburn and Bungendore as well as Canberra, with staff and volunteers from CGS and Canberra Girls' Grammar School working together to make the Sony Camp such a success.
Needless to say, the Sony Foundation and all volunteers are extremely proud of what has been achieved in the past 19 years; helping parents and carers and many young people build a brighter future.
For more information on how to support or volunteer in a Sony Camp in Canberra, visit cgs.act.edu.au
The complete story was originally published in Australian Country issue 21.2. Click here to subscribe to our magazine
Words Kirsty McKenzie
Photography William Hall & Canberra Grammar School