If you found the transition from primary to high school a bit daunting, spare a thought for Zoe Mavromatis. In 2015, she made the leap from her primary state school in the western Darling Downs town of Chinchilla to boarding at John Paul College in Daisy Hill, south of Brisbane. Like many country kids, it meant she had to cope with the multiple challenges of moving away from home and family and all that was familiar. She went from being the student who could walk to school to living more than four hours' drive away from her parents. It also involved changing from a school with a few hundred students to one with almost 2000 students from early learning to year 12.
"It was scary at the time as I had lived in Chinchilla all my life and I was moving away from everything and everyone I was used to," Zoe admits. "In fact, it was made easy because the boarding house, Fenton Village, was just starting, so we were all newbies together. Plus it only accommodates 52 students, so there is a very strong sense of family among the boarders.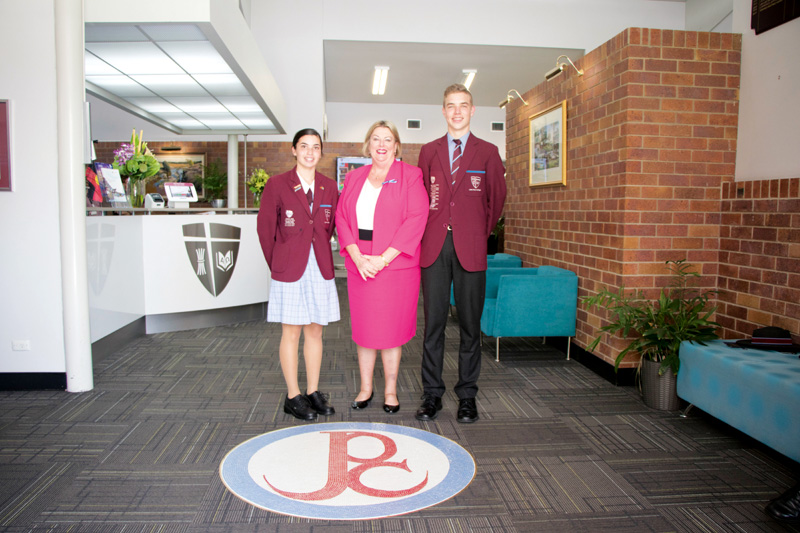 John Paul College is a Christian ecumenical school on a 33-hectare campus in the Logan City region. Established in 1982, the school has a proud academic, sporting and performing arts tradition. Amenities include five sporting ovals, an indoor sports centre with two multipurpose courts and a gym and an aquatic centre with a 10-lane, 25-metre pool. Almost half of the students are involved in the performing arts and John Paul College has more than 60 ensembles and activities across instrumental, choral, drama, cheer and dance. Facilities include a performing arts centre with a concert auditorium, a dance studio, private rehearsal rooms for group and individual instrumental and vocal lessons, drama studios and classrooms for academic music lessons. There's also a 250-seat theatre for shows.
Almost 15 per cent of the enrolment is from overseas and many of these students live in home stays arranged by the school with the students' families and local community members. A small proportion of country and interstate students also choose the home-stay option.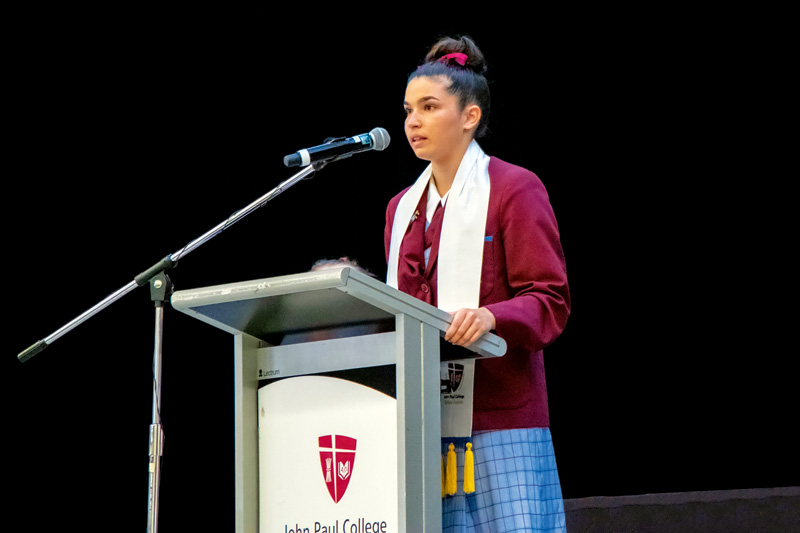 Zoe counts herself lucky that as Chinchilla is only 300 kilometres from the school, she goes home on holidays and her parents are able to visit a couple of weekends during the term. "I've played a lot of sport in the past four years," she says. "That includes touch, netball, track and field, cross country and swimming, and I've been lucky that Mum and Dad have been able to come down when I've been competing. Outside of school, I've played Rugby Sevens for Logan and we've competed all over, including a trip to Nouméa last year where we won gold. But now that I'm in year 12, I'm scaling my sporting commitments back a bit to focus on the academic side of things."
Zoe, who recently turned 17, has a full program with English, physics, maths B, ancient history, visual arts and legal studies on her books. She is also studying international relations at The University of Queensland this year, as part of her eventual goal to study law there when she graduates from high school. Adding to this very full schedule, Zoe is also John Paul's school captain for this year, heading up a team of year 12 vice captains and captains from the various tiers of the school as well as international student captains.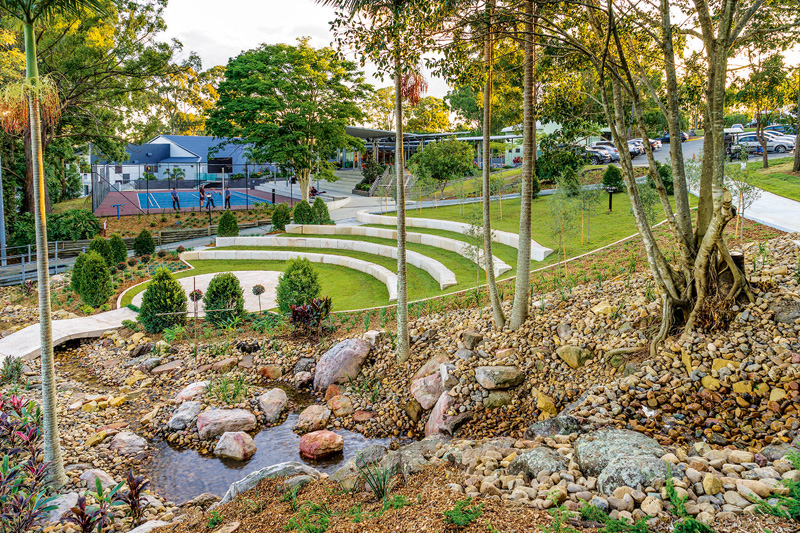 She is also the school's first indigenous captain as, through her father, she belongs to the Yawuru people, the traditional owners of the land and waters around Ribibi (the town of Broome) in WA's Kimberley region. "I haven't been up there yet, but I am very keen to go, hopefully when I graduate," she says. "One of my main goals is to be a role model for other indigenous students at my school as well as further afield."
Zoe is also a proud supporter of the Indigenous Literacy Foundation, a national book industry charity, which aims to reduce the disadvantage experienced by children in remote indigenous communities across Australia by lifting literacy levels and instilling a lifelong love of reading. One of the foundation's mainstays is gifting new, culturally appropriate books, some written in first language, to communities that need them.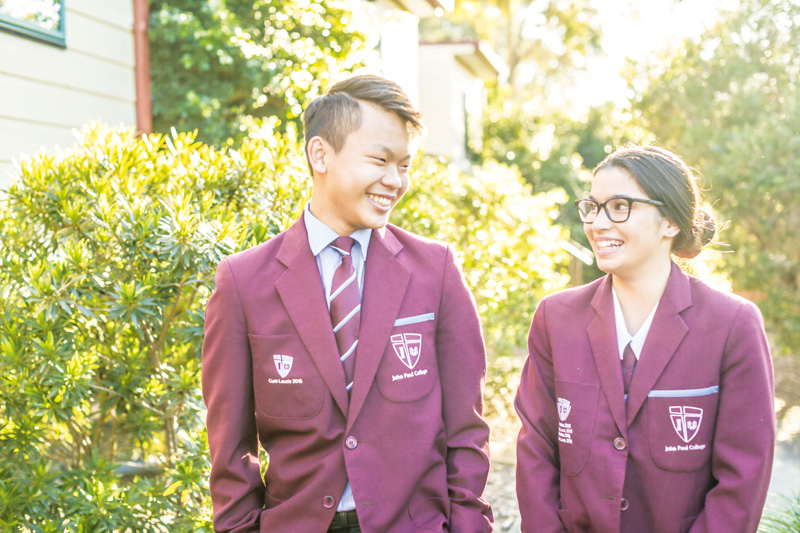 "At the end of last year, I organised a book swap at school and we raised more than $400 to give to the foundation," she says. "My mother and I also attended Indigenous Literacy Day in Melbourne, which included a huge book swap at Federation Square and was attended by indigenous students from around the country. We also met [authors] Andy Griffiths and Anita Heiss who are two of the foundation's ambassadors. The first step in any campaign is raising awareness."
Zoe says that this message was brought home loud and clear last year when she was was one of 16 students from all over Queensland selected to join the Queensland Minister for Education and Industrial Relations, Grace Grace's Student Advisory Council. "The aim was to gain student input into areas that affect young people," Zoe explains. "The first session we attended was to provide feedback on bullying and cyber bullying and the next delved further into dealing with anxiety and depression."
She adds that the tragic death by suicide of teenager Amy (Dolly) Everett at the beginning of last year "shook the town of Chinchilla" as it did right throughout the nation. "The consensus from the council was that it's important to take the power away from the name of bullying," Zoe says. "The perpetrators have to be shown that it's neither tough nor strong to bully, even less so when they hide behind anonymity. Most kids at our school have phones because they travel on buses and on their own, but we have very strict rules regarding their use. I can say confidently that there is not much bullying at my school and, if it looks like it is arising, it is shut down very quickly. This is because there is a strong relationship of respect between the teachers and students at John Paul College and lines of communication are always open. We also have counsellors at school and regular speakers from organisations such as Headspace come to talk to us about these issues."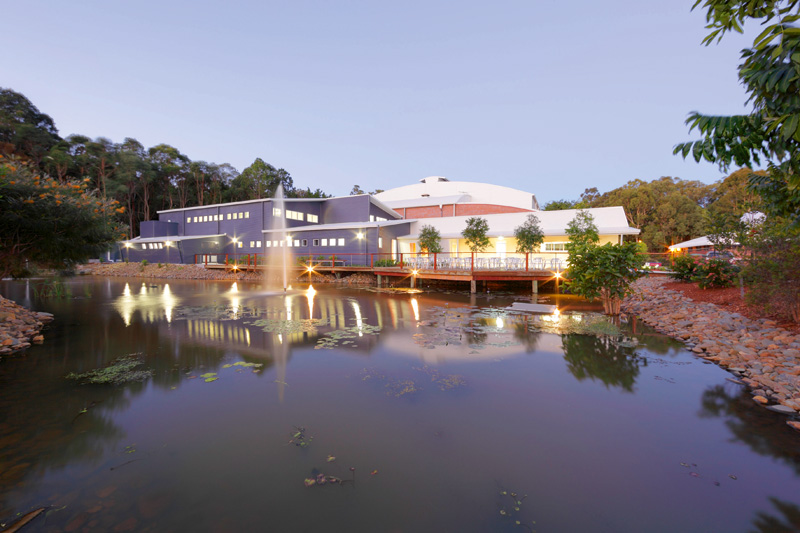 Zoe has her sights set on a career as a human rights lawyer or in international relations and says that she is well aware that her time at John Paul College has been instrumental in establishing her on that path. She adds that the financial burden on her family has been eased by the fact that she has been a recipient of a rural and remote student bursary, which reduced her tuition fees.
From next year, three bursaries will be offered to remote and rural students who wish to enter the boarding village from years seven to 12. They will be provided in conjunction with the Doug Hall Foundation, a non-profit organisation that supports the fields of education and the arts in memory of one of Australia's leading poultry and egg production business founders. The bursaries will cover half of tuition fees. "If you want to make a difference, education is the key," Zoe says. "I'd encourage any student who has a dream to apply because the financial help may make all the difference to the student achieving his or her goals and their family's capacity to support them on their journey."
Applications for the boarding bursaries close on April 5.
For more information, visit johnpaulcollege.com.au.