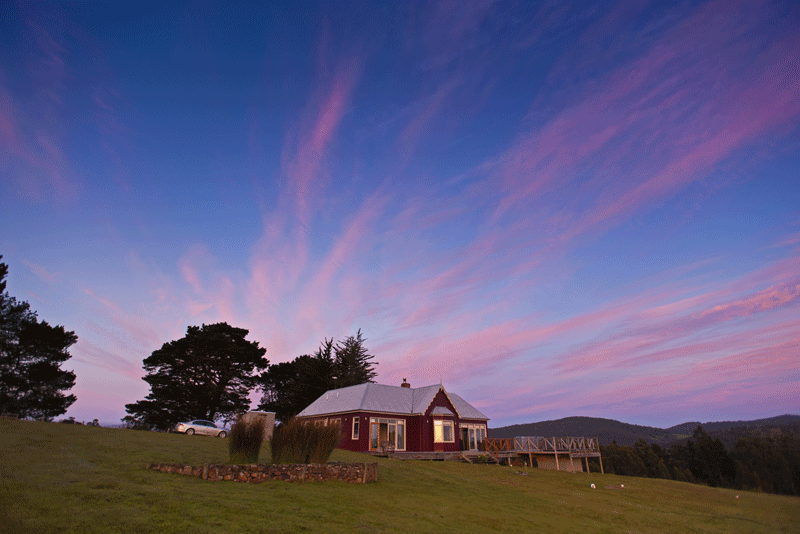 I'm an early riser. Lingering in bed is not my thing. I love being active in the morning. This morning, however, is different. The curtains are open and, through panoramic windows, I've been watching. Propped up with pillows, cocooned in a fluffy doona, I'm observing that pink-purple pre-dawn horizon, those fluffy clouds losing their threatening darkness, the ocean morphing from cold, uninviting grey into deep blue, the sky starting to burn to deep orange and the dark forest shedding its black night coat, starting to reveal details. Then the sun arrives. It's a show in panoramic format and technicolor, an IMAX experience savoured from my bed.
My home away from home, a well-appointed spacious cabin, sits on top of a hill, high above the quaint village of Woodbridge. A cool breeze wafts in through the open window and birds deliver the audio to a morning landscape suitable for an Attenborough documentary. And out there like an aircraft carrier, floats Bruny Island in the Tasman Sea.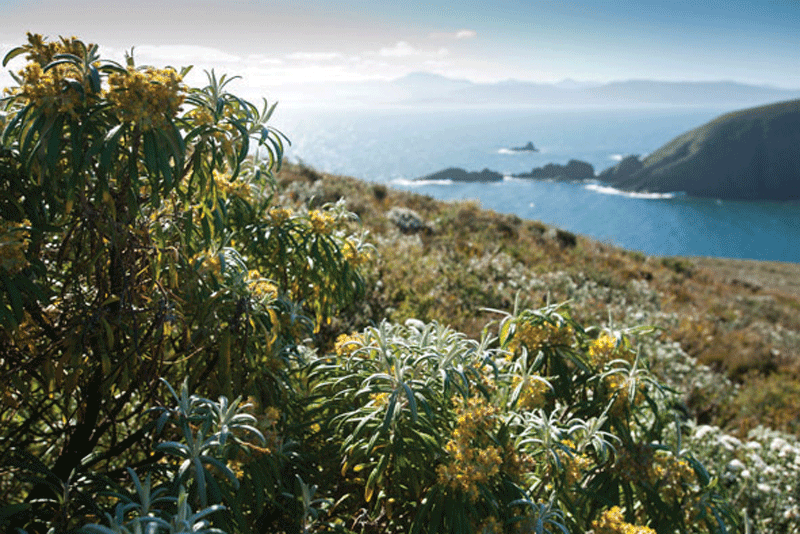 I drove down from Hobart to Woodbridge a day earlier. Ignoring the A6 or Huon Highway (the fast commuter connection to Kingston only 13km south of Hobart), I followed the slow coastal route through Sandy Bay. It weans travellers from the city and eases them into one of the most picturesque corners of Tasmania. Wooded hills, panoramic views and lush green paddocks form a cosy small-scale landscape bordered by the D'Entrecasteaux Channel. The ocean, although only a stone's throw from the notoriously wild Southern Ocean, is broken up by islands and peninsulas, forming a sheltered water world of great beauty. Woodbridge, with its little corner store, fits right in. Apple orchards cover the slopes of soft hills and lush green paddocks signal a little rural paradise. This part of Tasmania is increasingly becoming a magnet for people who move here for the lifestyle. With them come ideas, business ventures, investments and a new way of thinking.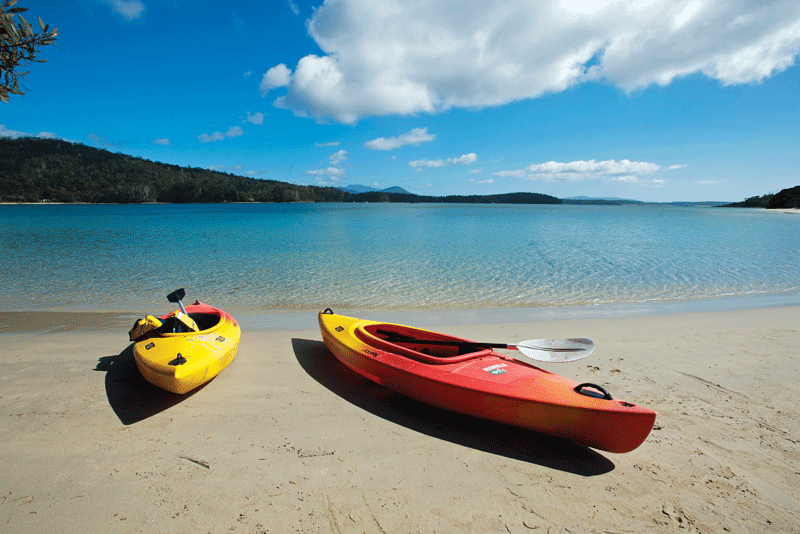 Only a few kilometres before Woodbridge, lies the little village of Kettering. From here, a car ferry connects the Tasmanian mainland with Bruny Island. Visitors step onto the island on the other side of the D'Entrecasteaux Channel at Roberts Point on North Bruny Island. This part of the island is gentle, rural, with rolling hills and white sheep on green grass. Paddocks are interspersed with forest. Big sheltered bays please the eye. Only on the east side, on the way to Dennes Point on the northern tip, there is some drama, with views and hills dropping steeply into the Tasman Sea.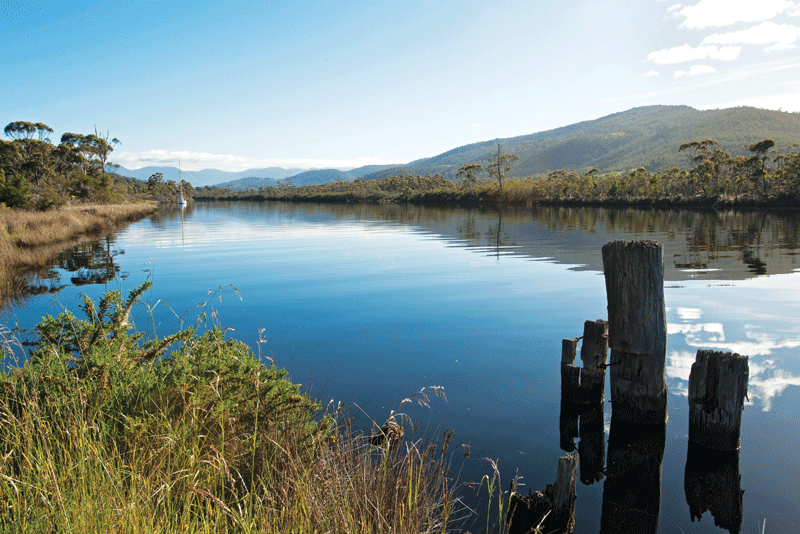 Connected to North Bruny Island via an isthmus is South Bruny Island, the wild sister. In its centre, Mount Mangana, surrounded by tall forest, rises to 571m. There is temperate rainforest growing on the higher slopes. Tasmanian waratahs are in full bloom when I walk to the top, adding vivid sparks of colour to the dark-green forest. The southern extremities, Cape Bruny with its lighthouse and Tasman Head, get battered by the ferocious Southern Ocean. Along its eastern side, Australia's highest sea cliffs rear out of the water. While North Bruny Island is all about subtleties, South Bruny Island displays brutal, unhemmed and awesome nature — something that has to be experienced. And the best way is from sea level.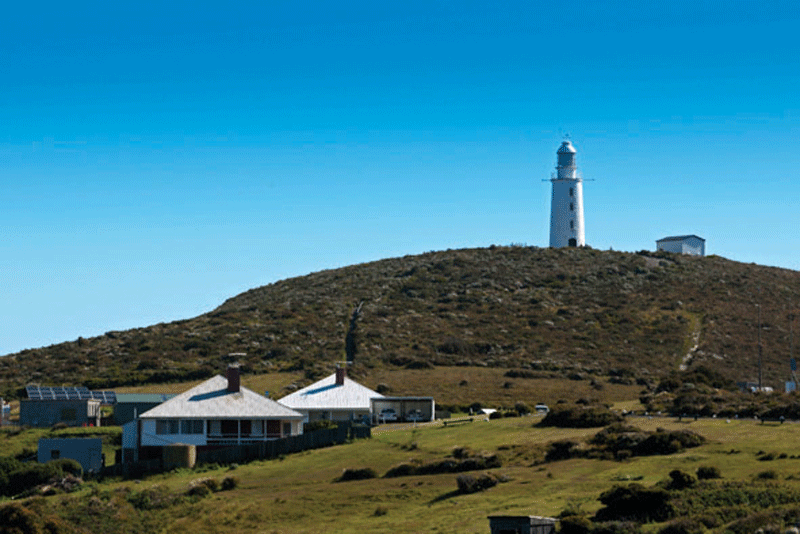 The distinctive yellow-black powerful boats of Bruny Island Cruises leave Adventure Bay daily for an exhilarating cruise along the east coast of South Bruny Island, past towering sea cliffs, to The Friars, a few small rocky islands in the boiling maelstrom of the Southern Ocean, just off Tasman Head. Along the way, tourists get stiff necks from staring up imposing rock walls, are sprayed with sea water at a magnificent blow hole, can almost touch the walls of dark, foreboding sea caves, experience a dose of adrenalin while the skipper manoeuvres the boat at full speed through a narrow channel between the towering walls and the slender sea stack called the Totem Pole and inhale the pungent rotten-fish smell that comes with large seal colonies at The Friars. Dolphins and whales, in the right season, are thrown in as extras.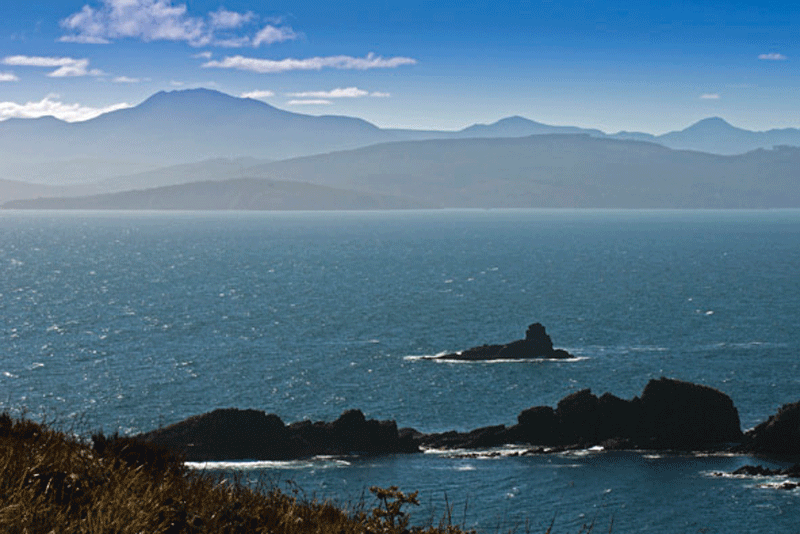 Over recent years, Bruny Island's popularity has risen and it has become a magnet for newcomers. Among them is artist Michael Morgan, who names Arthur and David Boyd and John Perceval as his mentors, green entrepreneur Rob Pennicott, who started out as a fisherman and now owns the highly successful Bruny Island Cruises, and producer Joe Bennett, who took over and turned around a run-down oyster farm. There is an air of changing times on this island off the apple isle too. Back in Kettering, I head south. Again, new blood is adding to the area's appeal: the French beekeeper Yves Ginot produces prized honey and just around the corner, tree-changer and cheesemaker Dianne Rae, an ex-Queenslander, runs Grandvewe, the only organic sheep cheesery in Australia. The route now leads around the bottom of the peninsula and heads northwest via Cygnet to Huonville in the Huon Valley. Pear, apple and cherry orchards are dotted left and right along the river. A soft, warm spring breeze runs ripples through knee-deep grass.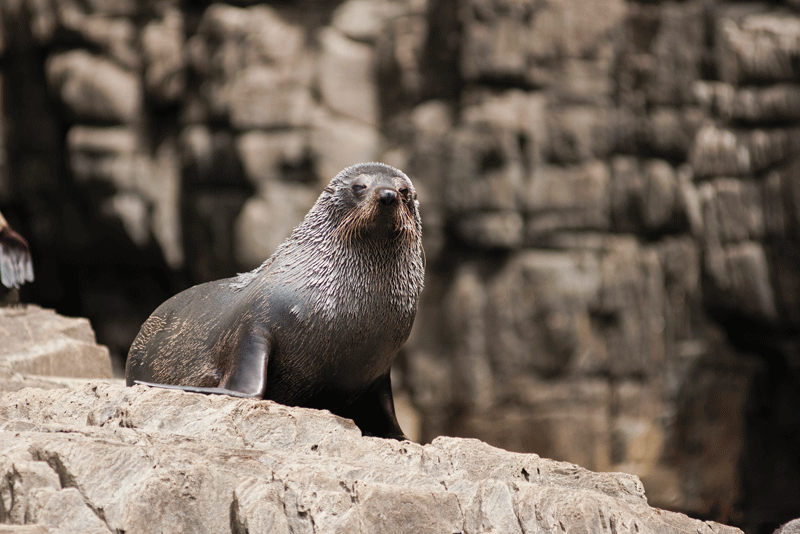 Read more of Don Fuchs Bruny Island adventures in the Feb/March issue of Australian Country – available for order at universalshop or online on zinio.