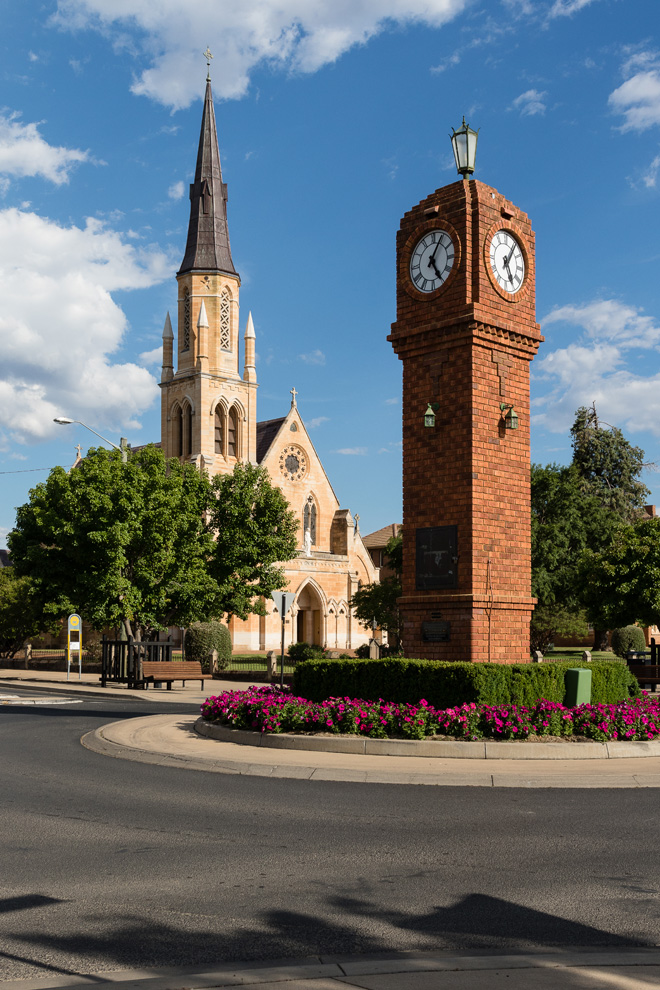 It's universally acknowledged in the tourism world that Mudgee punches above its weight. The town, with its many heritage-listed buildings, has a population of 12,000, and that swells to 18,000 or so when you add in the inhabitants of the surrounding old mining villages of Gulgong, Rylstone and Kandos.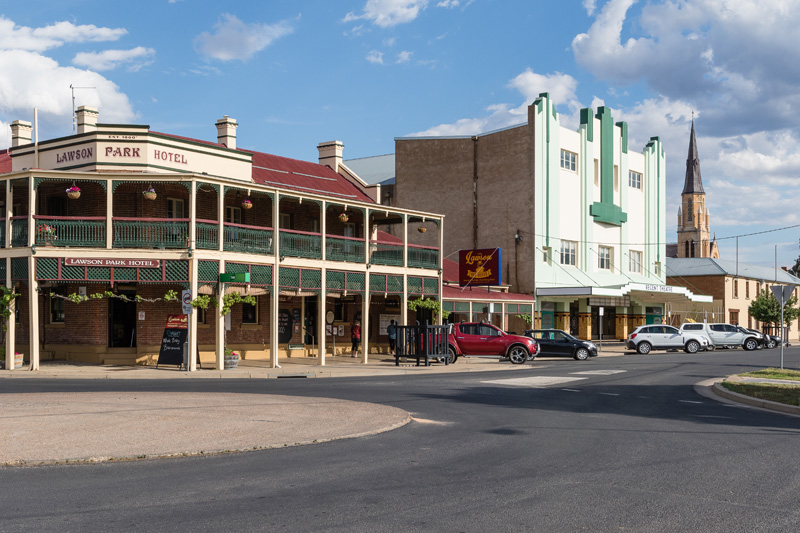 But Mudgee's two major industries — mining and winemaking — have made their mark on what would otherwise be a largish country town. Residents and visitors are spoilt for choice when it comes to cafes and bistros in town and the surrounding wineries boast dining options that rival those in Sydney 275 kilometres away on the other side of the Blue Mountains. In the past decade, Mudgee has emerged as short break destination, three and a half hours by car from Sydney, but light years removed in terms of pace and warmth of hospitality. It's far enough away to feel genuinely country, but savvy enough not to feel hokey and satisfy city slickers' standards. This no doubt explains Mudgee's growing popularity as a wedding destination.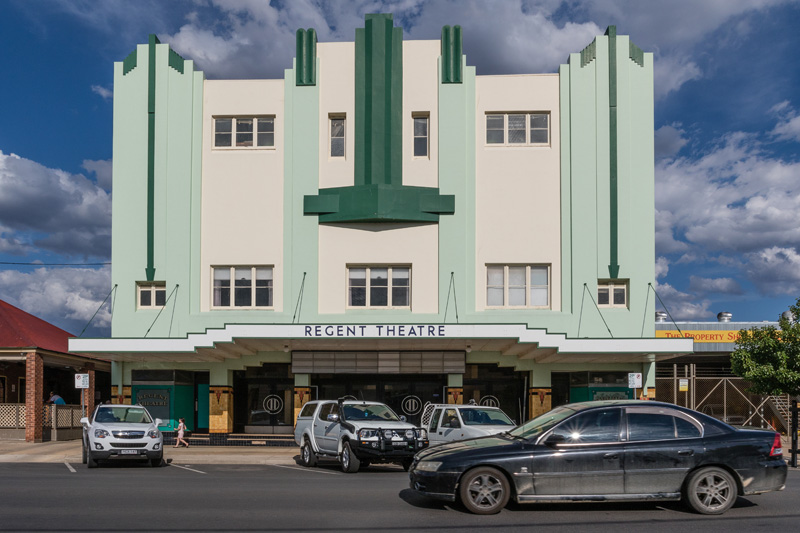 First settled in 1822 and gazetted in 1838, Mudgee is the second oldest town (after Bathurst) west of the Great Dividing Range. Gold mining in the 1850s brought prosperity to the region, and many of the landmark buildings that grace the streets today were built in the second half of the 19th century. The district's winemaking tradition dates to this time as well. In 1858, Adam Roth, who was one of several vine dressers brought out from Germany by the Macarthur family to help with their vineyards at Camden Park, was granted land on the banks of Pipeclay Creek.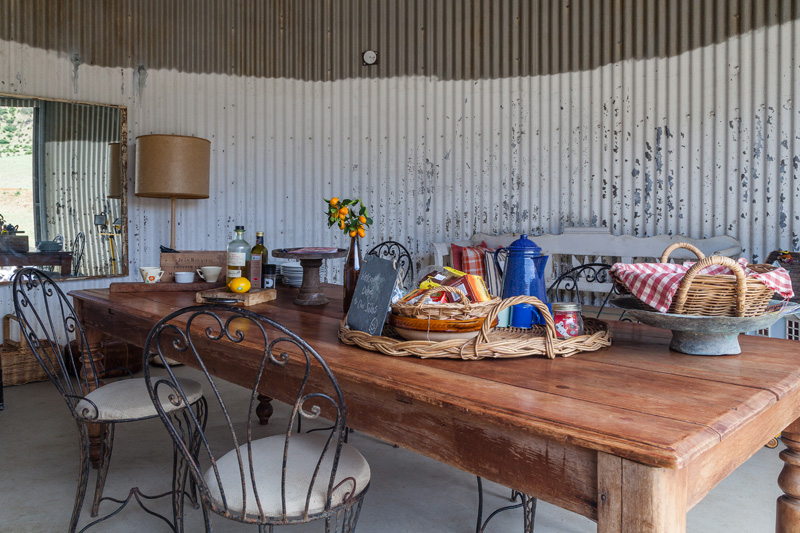 He planted vines soon after and was followed by a host of other vignerons of German heritage. By 1880 there were 13 wineries in the district. Interestingly, 105 years later in 1985, winemaker, judge and writer James Halliday reviewed 13 wineries in his book, The Australian Wine Compendium, and made the observation that, while Mudgee produced significant wines, it remained more remote, less commercial and less tourist-oriented than the Hunter Valley.
Plenty has changed in the ensuing 30-plus years and today's Mudgee wine map posts more than 40 wineries and several more virtual cellar doors. During a flurry of vine plantings in the mid-to-late '70s, some of the district's landmark wineries, including Botobolar, Amberton, Burnbrae, Hill of Gold, Mansfield, Miramar, Montrose, Pieter Van Gent and Lowe Wines, planted their first vines. In spite of vine pulls in the wake of surpluses and low prices in the 1980s, growth in the district has been steady and these days, the future looks very rosy indeed. But the essence of a visit to Mudgee remains the same, and the person you meet at the cellar door, in many cases, will be the winemaker or someone closely associated.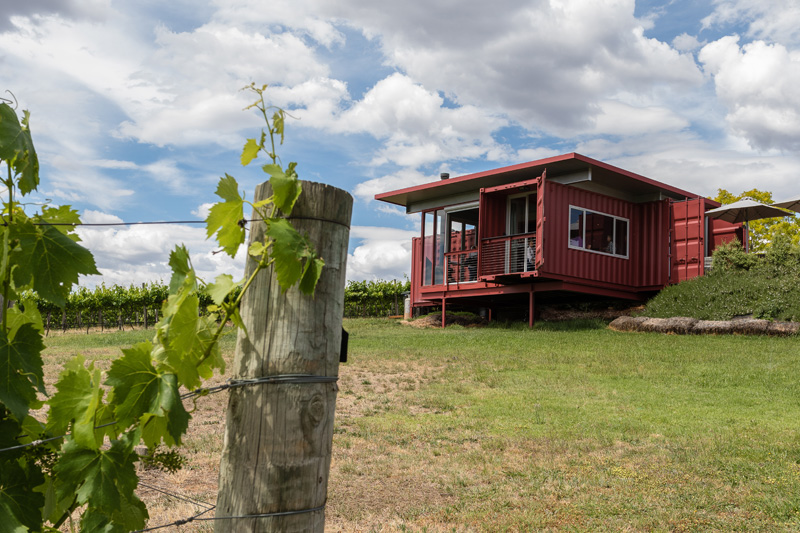 Australian Country's base for a recent weekend visit was the historic winemaker's cottage at Burnbrae Wines. Burnbrae was first established in 1968 and has been in Trine and Andy Gay's family since 2004, when Trine's parents, Jill and Tony Bryant, took over the winery. With Andy's background in agribusiness and Trine's in marketing and events, they were perfectly poised to take over the winery and its cellar door in a former dance hall in 2014.
These days, Burnbrae's wines are made by husband and wife duo, Chris Derez and Lucy Maddox from Orange, with involvement from Trine's brother, Ben, who is the chief winemaker for Pernod Ricard Winemakers, responsible for many labels, including Jacobs Creek. The Gays are hands-on at the winery and visitors can expect to meet them and their two children, Lily (five years) and Lachie (four) at the cellar door. Sunday afternoons at Burnbrae are family time, when the wood-fired pizza oven is fired up and lots of locals head out for some downtime over a glass or two of wine. On the third Sunday of every month there's live entertainment as well, to coincide with the farmers' market that's held in town on the third Saturday. Burnbrae's signature event is a black tie barbecue, held in November. But if you want to attend you'll have to register your interest early as it always books out.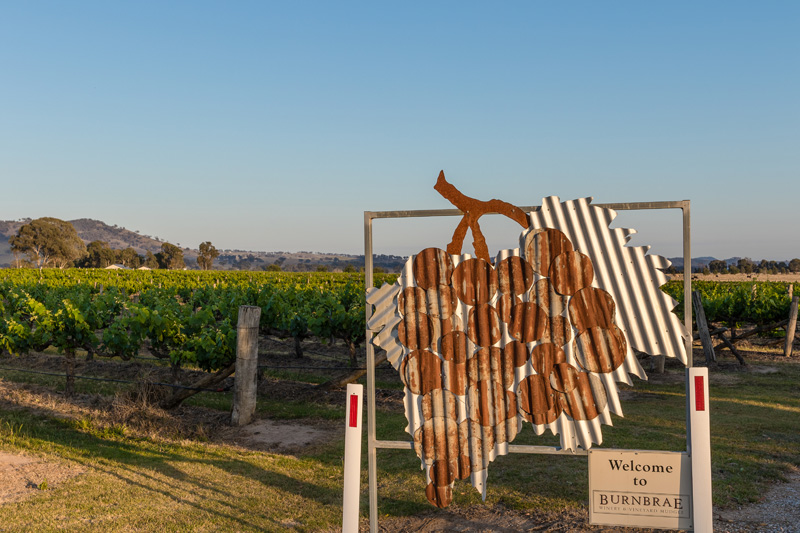 It seems there's always something happening in the district. Spring is festival time, with the Flavours of Mudgee, the Mudgee Food and Wine Festival, Rylstone Street Feast, the Gulgong Gold Mining Festival and the Huntington Estate Music Festival vying for attention. In summer there's the Gulgong Folk Festival, various race meetings and show days. Winter is time for Gulgong's Henry Lawson Festival, the Mudgee Small Farm Field Days and the Mudgee Readers' Festival. Autumn hosts the Mudgee Show, Footcrush Feast and the Food and Drink Trail.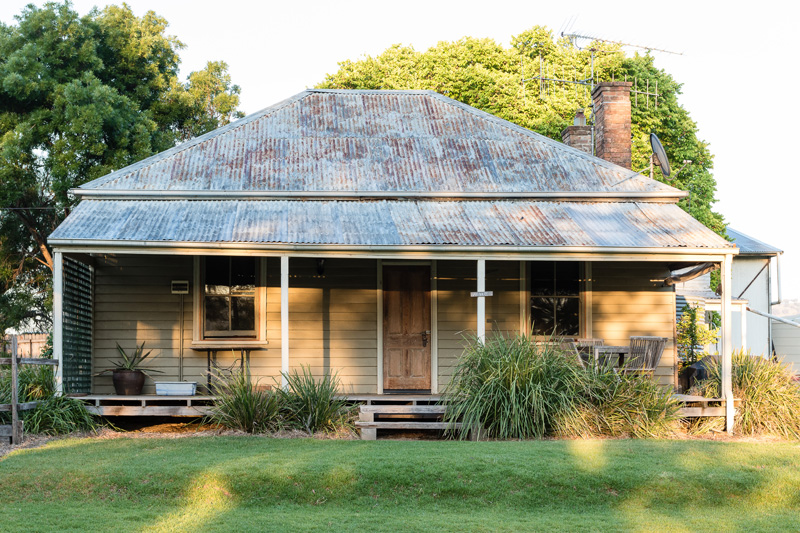 Visitors are also spoilt for choice when it comes to accommodation options, with motels, guesthouses and AirBnBs in town and lots of self-catering options in the surrounding countryside. Among them is Ruwenzori, a remarkable assemblage of sleeping carriages and railway memorabilia collected by train buff, actor and TV presenter, turned tour operator Scott McGregor. If you fancy travelling the world by train, Scott McGregor's Railway Adventures is the way to go. If you'd prefer to do it without a passport, you can sleep in the grandly appointed carriages at his country retreat, Ruwenzori.
Elizabeth Brennan is a more recent arrival to the district, but already she's made her mark by converting an old dairy at her home, Melrose Park (more to come in our next issue), into a self-catering apartment. If you're more adventurously inclined, she's turned three silos on the property into an upmarket camp with living space in one silo, sleeping in another and ablutions amenities in the third. There's a fire pit surrounded by stumps for seating and an undercover barbecue area for enjoying leisurely outdoor feasts and marshmallow toasting.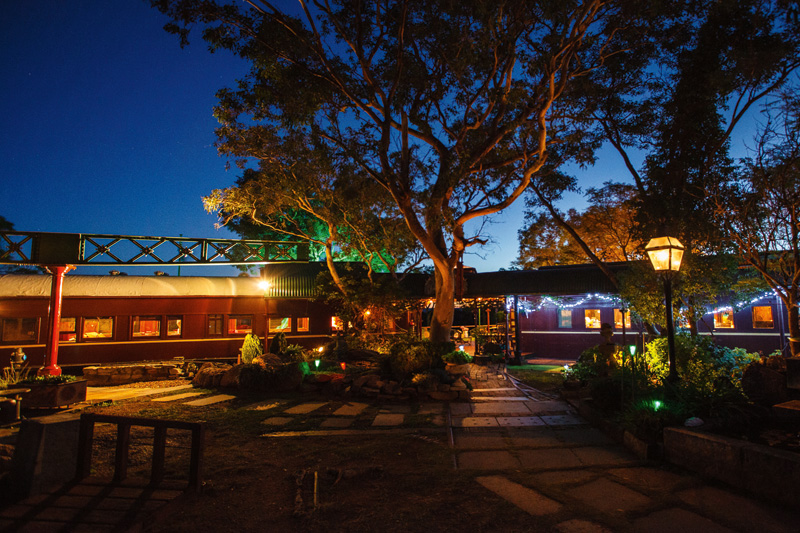 Most visitors to Mudgee end up enjoying a meal at the Ori, as the Oriental Hotel is known, with boutique beers on tap and a dessert bar that has local legend status. The Lawson Park Hotel is another landmark pub in a historic building and The Wineglass is a bistro with a comprehensive local wine list in the former Hughson's Hotel, built in the 1850s as a Cobb and Co coaching stop. The Market Street Cafe, Alby & Esthers, Eltons, the Butcher Shop Cafe and the Dancing Goat Cafe take care of caffeine fixes, but on weekends the absolute don't miss brunch is at Pipeclay Pumphouse at Robert Stein Wines. The kitchen garden is the inspiration for chef Andy Crestani's menu, which features local produce including pigs raised on the property. The restaurant also opens for dinner Thursday to Saturday and lunch on Sunday. Friday high tea, Saturday grazing menu and Sunday roast are also recommended at Craigmoor Pavilion and local taxis and mini-bus services provide transport around the wineries and into and out of town for those who want to enjoy more than a glass of wine with their meals.
No story about Mudgee would be complete without mention of local lad David Lowe and his wife, Kim Currie. David grew up in Mudgee and has long been a fierce advocate for the region. By his own account, he and his father, Keith, planted their first vines (stolen from a neighbour) in 1973. Then they planted a heap more in 1974 because, according to Keith, David planted the first batch upsidedown. He's learnt a lot since then and these days, produces benchmark organic wines under the label, Lowe Wines. These can be sampled at the cellar door, or The Zin House, which Kim runs in a building adjacent to the winery, with an assortment of family and friends including head chef Jeremy Metivier. Kim has been a mover and shaker in the local food scene for more than 30 years and the gloriously rustic, set-price, set menu that emerges from The Zin kitchen comes either from the kitchen garden or local providores.
It's a mark of the collaborative spirit of the hospitality providers of the region that everyone seems genuinely concerned that we are experiencing the best Mudgee has to offer. At Pipeclay Pumphouse we're told not to miss The Zin House and vice versa. Wherever we stop to taste wines, we're asked where we've already been and offered suggestions as to places we shouldn't miss. In a cut-throat world it makes a refreshing change to experience such good, old-fashioned country hospitality.


style="display:inline-block;width:728px;height:90px"
data-ad-client="ca-pub-8496100294517982″
data-ad-slot="2200753907″>

The complete story was originally published in Australian Country issue 21.2. Click here to subscribe to our magazine
Words Kirsty McKenzie
Photography Ken Brass