It started inauspiciously enough when brothers Lawrence (Larry) and David (Harry) Harris were a looking for a diversification from their respective accounting and advertising careers. So in 1994 they bought an ice cream store in Melbourne suburb of Chadstone and the whole family dived in at the deep end and started making ice cream in five-litre tubs at the back of the modest shopfront. The kids helped out on the weekends scooping cones and mixing milkshakes and the brothers built up their repertoire to 24 flavours.
During the next four years they built up the business, opening more stores across Melbourne. Tony Grech, who had a background in the wine industry, joined the business in the late '90s and gradually demand for the Harry and Larry's product grew from wholesale suppliers. In 1999 they moved to their present factory in Brunswick and since 2002 they have been manufacturing and wholesaling ice cream for clients as diverse as Qantas, the big supermarket chains and Pendleton Fine Foods. These days they use something like six tonnes of milk and three tonnes of cream every week and churn out 1200 litres of ice cream per hour. They make bespoke ice creams for their clients and have also developed their own brand, Harry's Ice Cream, which has found a niche in authentic Australian flavours such as pavlova, sticky date and raspberry cheesecake.
"We may have grown way beyond our initial expectations," Lawrence allows. "But we've never wavered from our initial goal of making premium quality artisanal ice cream using the finest local ingredients. It's a policy that has stood us in good stead through the GFC. At a time when everyone is tightening their belts, people are still prepared to spend on life's smaller luxuries. So they might forgo a high-end dinner, but they console themselves with a fine ice cream or piece of cheese."
The relationship at the core of the business, with the Mulcahy family of Kyvalley Dairy, has been going so long neither party can remember how it actually began. Suffice to say that the chief ingredient in Harry and Larry's range and its offshoot, Harry's Ice Cream, is milk and cream from the Mulcahys' dairy farms three hours to the north of Melbourne near the NSW border. Peter and David Mulcahy are third-generation dairy farmers in Kyvalley and between them, run about 2800 cows on three farms in the district. Their engineer brother, Wayne, is also involved in the family enterprise, running Southern Processing, a milk processing, packaging and distribution business, which they started in 2000. Between the plant and the farms they employ approximately 100 people in the district.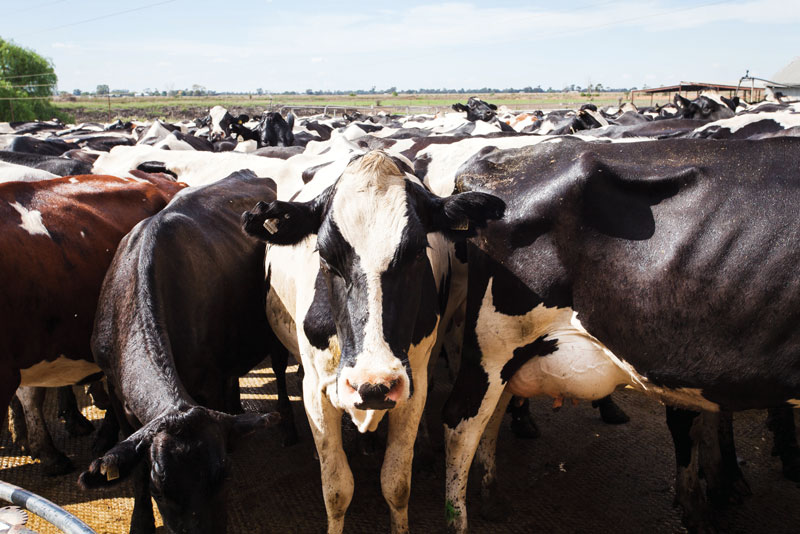 "Our cows are worth $1200 each, so of course we spend a lot of time and energy looking after them," Peter says. "They are our most precious resource, and as with any business that's aiming for quality, naturally their wellbeing is the highest priority. Without our premium milk, you can't have a premium product like Harry's Ice Cream, so there is a lot riding on our farm."
This story was originally published in the August 2014 issue of Australian Country magazine. Subscribe to the magazine here.
Click here for more food files.
Words Kirsty McKenzie
Photography Ken Brass