The pair will go behind the scenes to meet the entrepreneurial residents who have been instrumental in building an enviable food culture on the island. Karen's award-winning cooking career is strongly influenced by her Tunisian-Italian heritage and love of Mediterranean food which is why she will find plenty of inspiration on Flinders.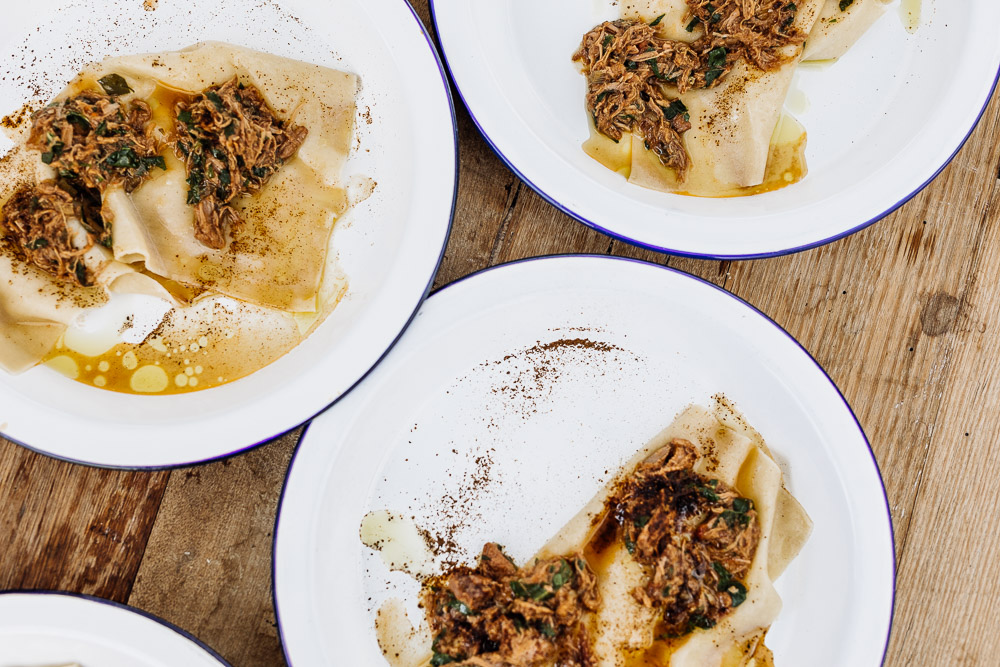 "The Flinders Island Food & Crayfish Festival is a complete 'what dreams are made of' opportunity for a chef like myself," Karen enthuses. "I get to spend time in a tight knit community of food producers and fishermen who are doing what they love in some of the most pristine waters of the world. But to be honest, you had me at alfresco cooking, long lunches and crayfish!"
Tobie's honest, light-hearted approach and passion for sustainability, seasonality and ethical eating will also be a big hit with locals. "I have been sitting in Melbourne watching photos pop up on social media of people diving for abalone, cooking with native ingredients in insanely beautiful locations. I cannot wait to get there and learn more about the island and its produce, it looks great," Tobie says.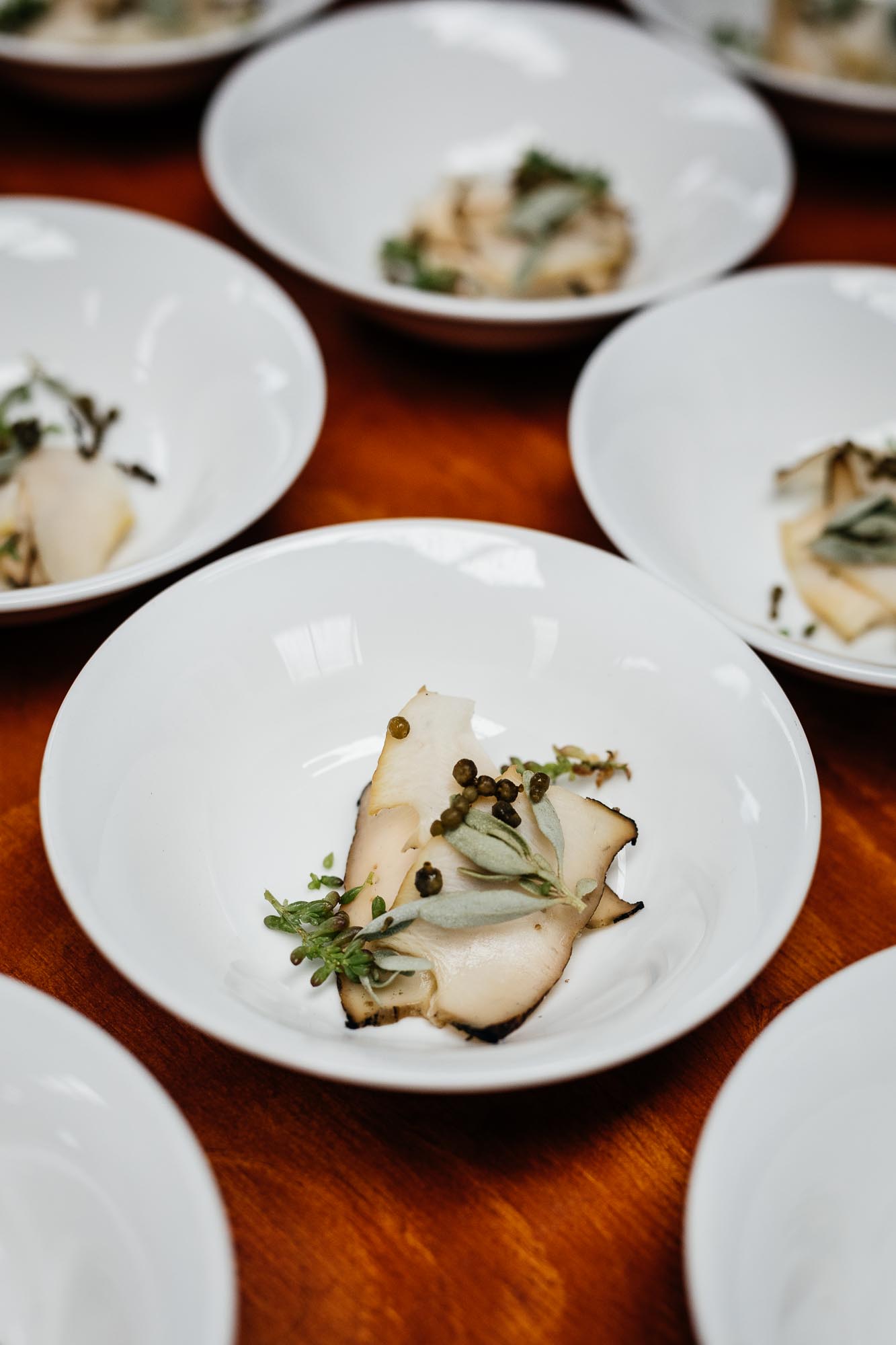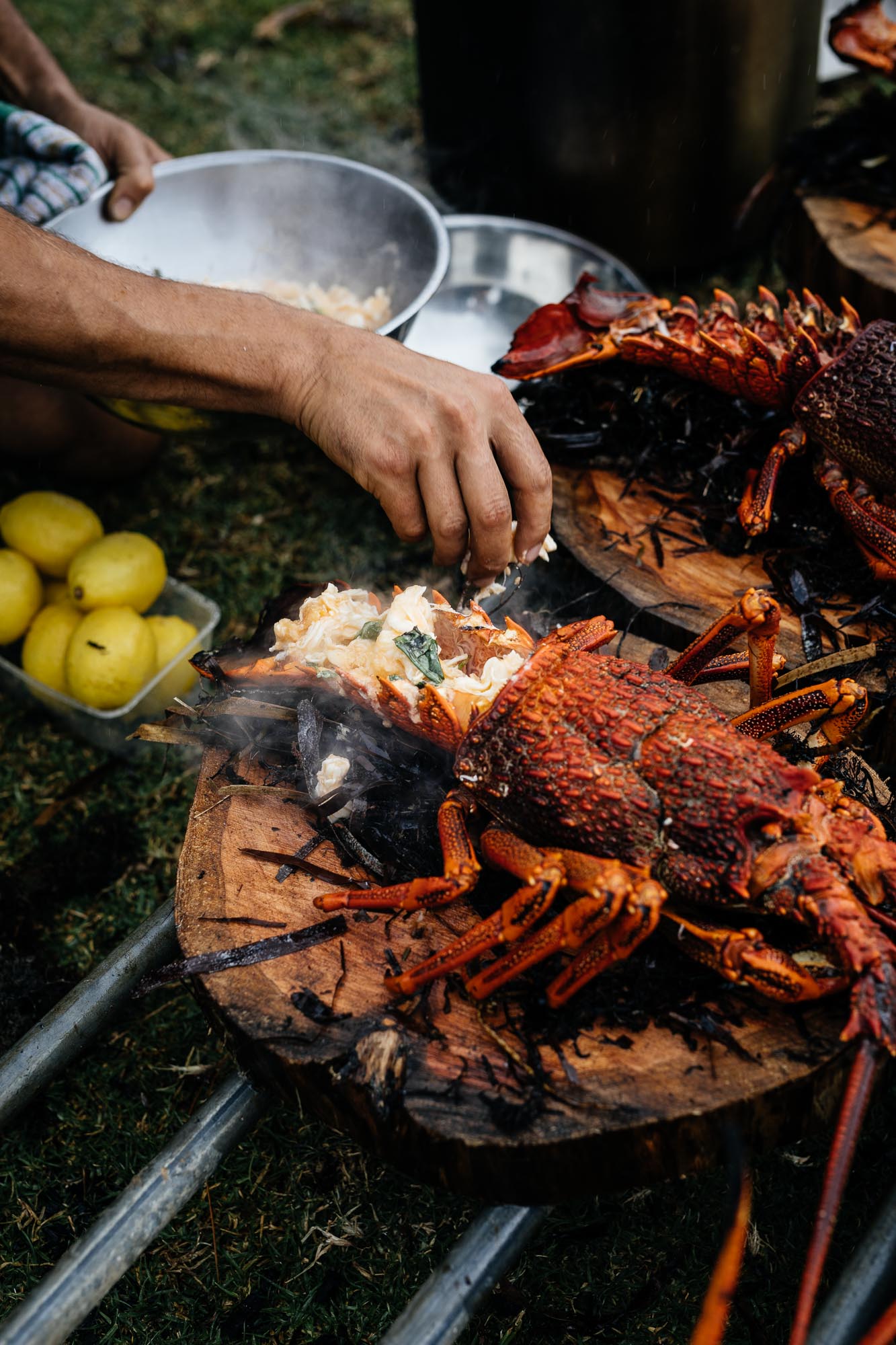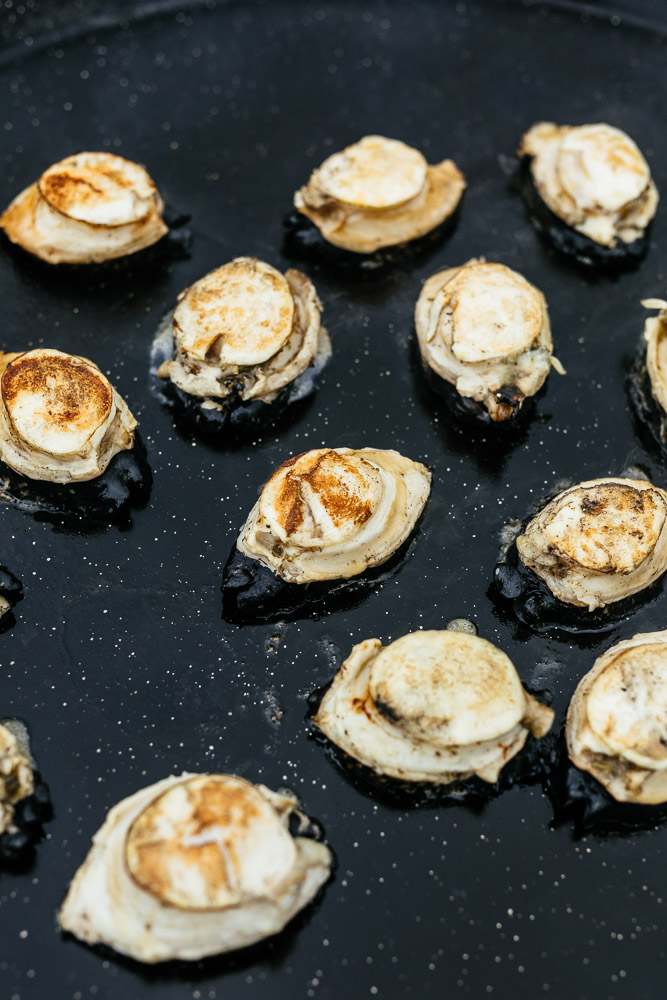 Karen is one of the most successful female chefs in the country. She launched the critically acclaimed two hatted restaurants Melbourne Wine Room and Sydney's Icebergs Dining Room and Bar that won the Sydney Morning Herald's New Restaurant Award in 2004. These days she owns and runs St Kilda's much-loved pizzeria Mr Wolf which she established with her husband Michael Sapountsis almost 16 years ago. While she built her reputation working hard in some of the best kitchens in the country, Karen has also made a name for herself as the bestselling author of nine cookbooks and is due to release another one in 2020. In addition, Karen was food editor at The Age's Sunday Life Magazine and Good Living lift-out for many years before joining the prestigious Good Weekend magazine as a columnist in 2019. The publication is read by nearly one million people every week. For over a decade, Karen has been the resident chef on the nation's longest running lifestyle TV series Better Homes and Gardens, sharing in seven consecutive Logie Awards.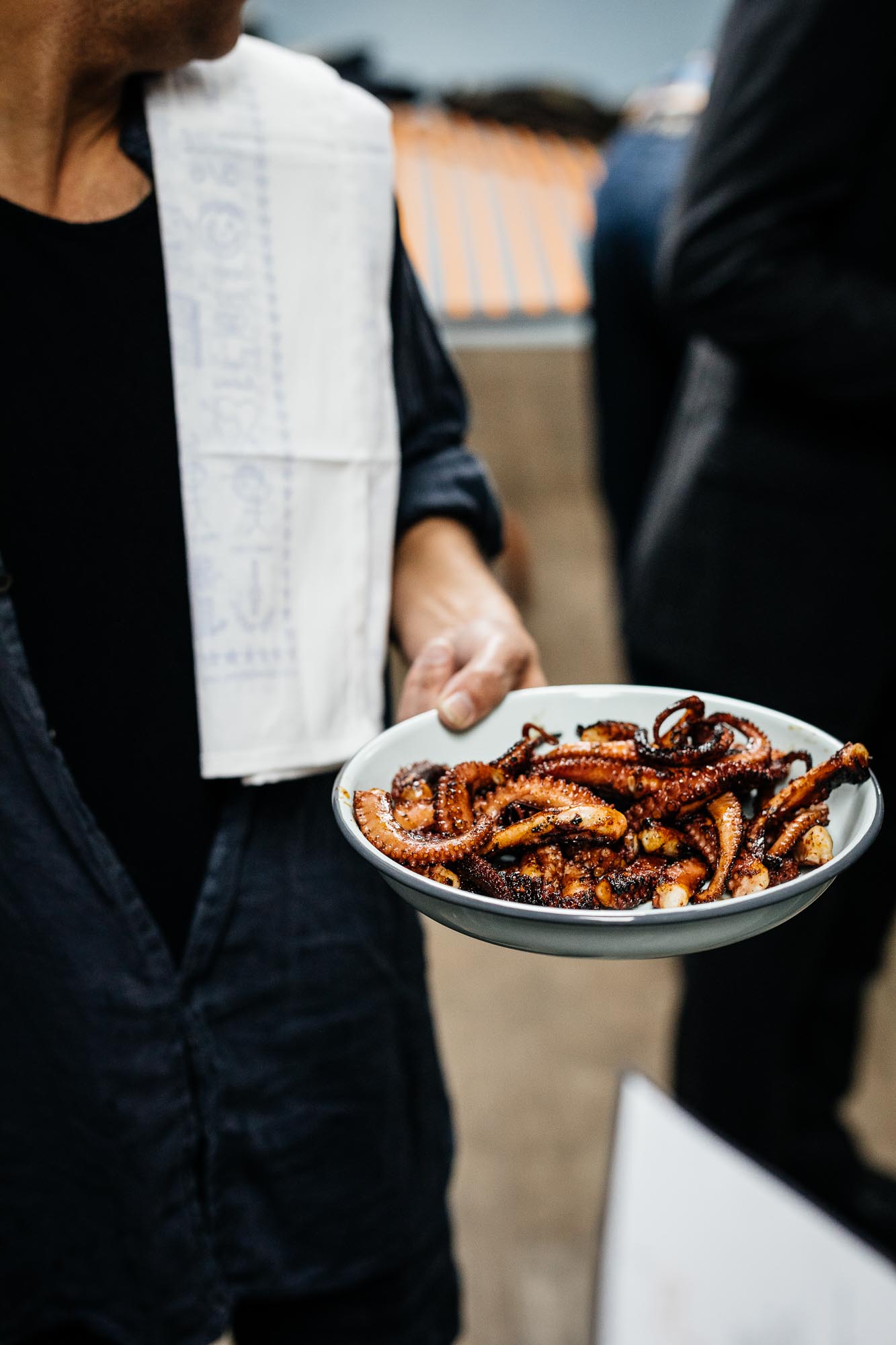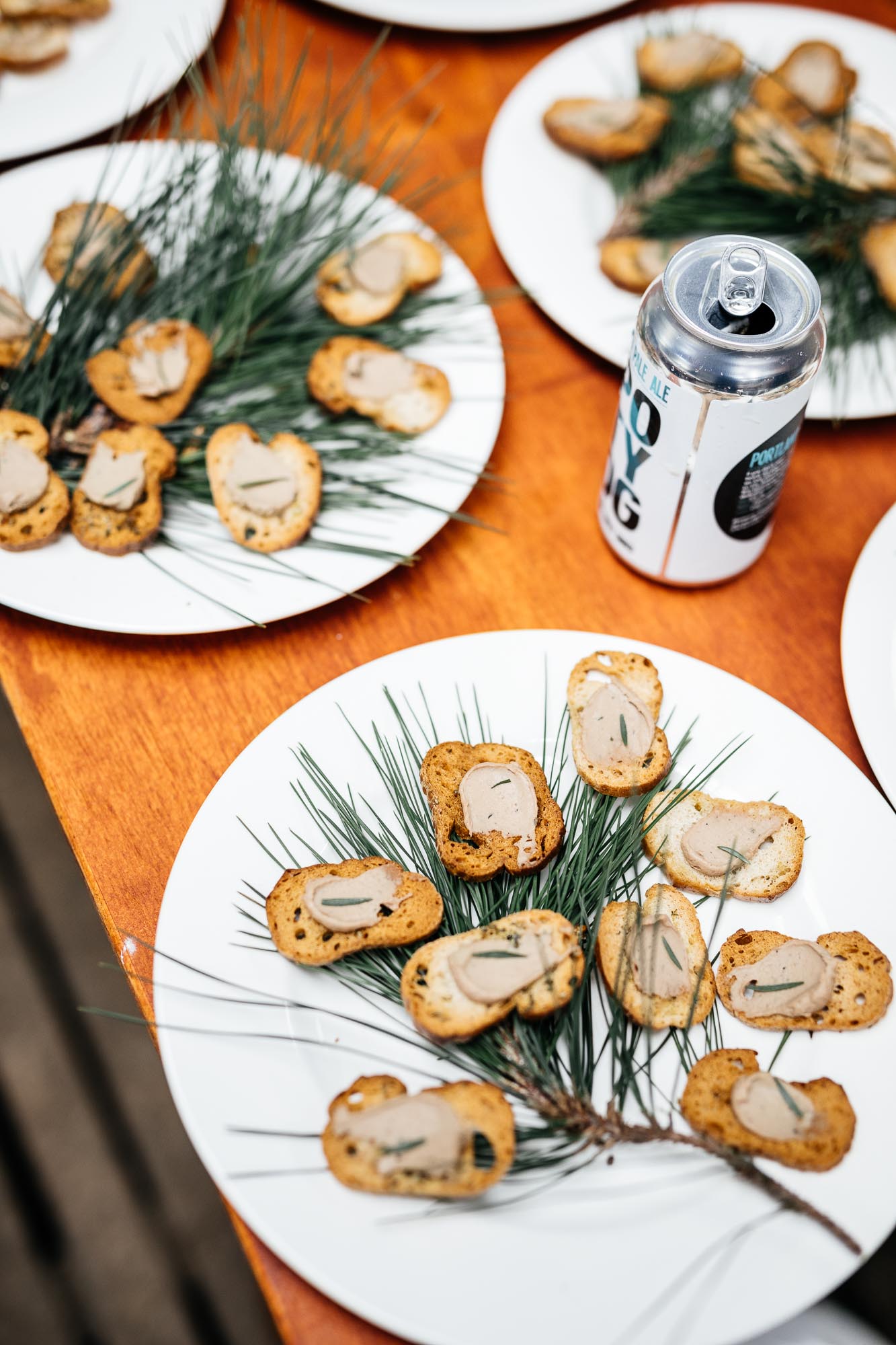 To top it off, Karen appears as a regular judge on Channel 7's hit reality cooking program My Kitchen Rules and is the co-host of the network's The Intolerant Cooks. In 2018, she was appointed as a Chef Ambassador at the Sydney Opera House. International award winning chef Tobie Puttock began his career working at Melbourne's Caffe e Cucina before travelling to picturesque Lake Como in Italy to work at Hotel Florence. After years of perfecting his culinary skills, Tobie got a job at the famous River Café in London, cooking alongside a young Jamie Oliver who shared his passion for simple, but nourishing Italian food. Jamie went on to become a close friend, and, in 2002, presented him with a new challenge to become Head Chef at the first Fifteen Restaurant in London, a social enterprise to teach underprivileged youths to become chefs in a high end establishment. Tobie seized the opportunity and was instrumental in helping Fifteen achieve its status as Tatler's Restaurant of the Year in 2003. Three years later, he returned to Melbourne to open Australia's own Fifteen Restaurant and Charitable Foundation.
Over the years, Tobie has been in high demand as a guest on some of Australia's favourite television programs, The Circle, Good Morning Australia and Ready Steady Cook as well as writing for Australian titles such as Good Taste Magazine, delicious. and Sunday Life. He's featured on Channel 10's Jamie's Kitchen Australia, Lifestyle's FOOD series Tobie and Matt – Europe and Asia and has been a guest judge Channel 7's My Kitchen Rules.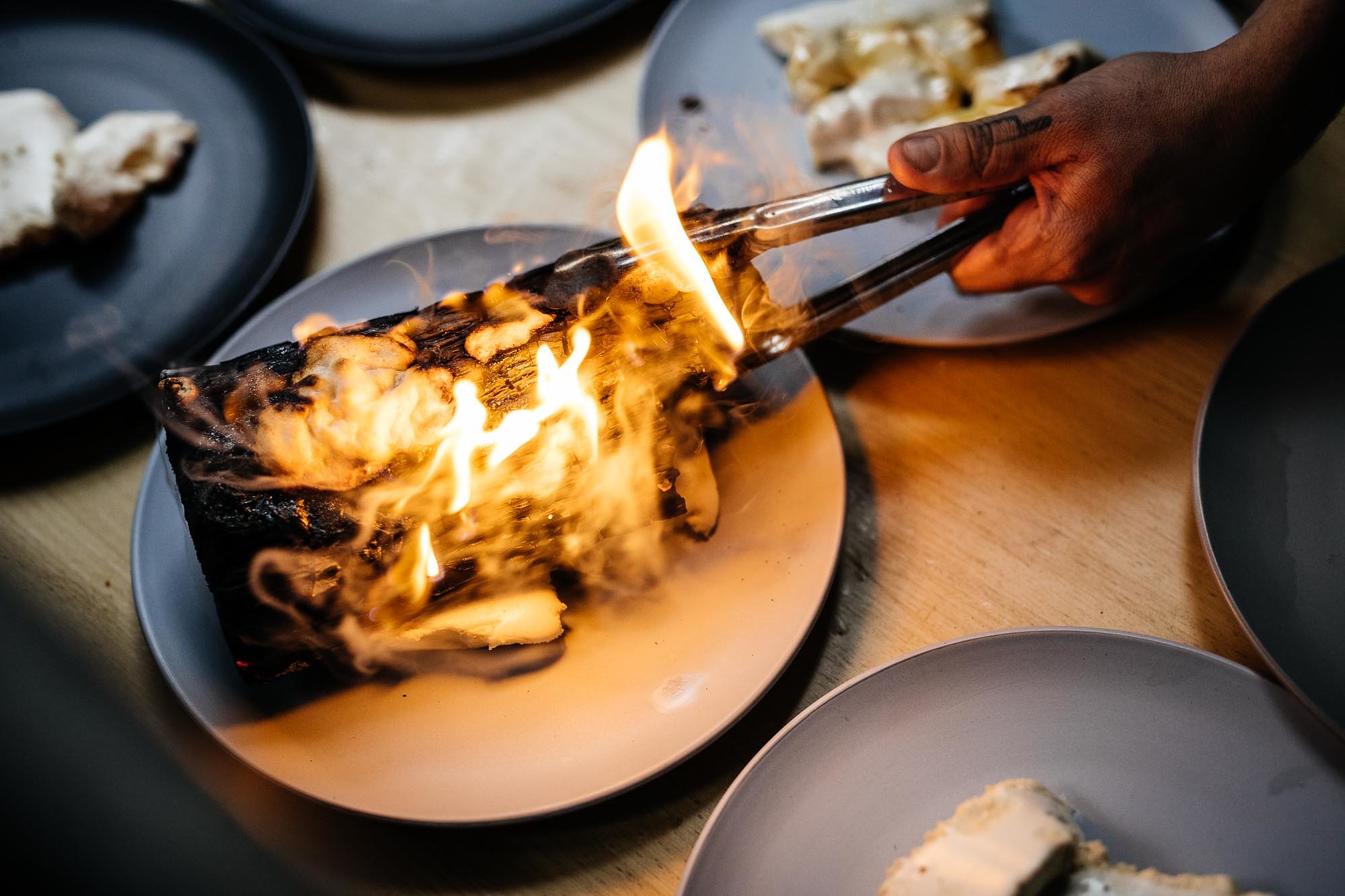 In 2013, after over 20 years in restaurants, Tobie turned his focus to several new and exciting projects including a YouTube channel and an online video series with Jamie and Woolworths called Jamie's Table. At the beginning of 2018, Tobie accepted the role as Creative Director of Jamie's Ministry of Food Australia where he is focused on helping people eat a healthy and balanced diet. Like Karen, he is a skilled communicator and has released five bestselling cookbooks.
The festival is excited to welcome Karen and Tobie to Flinders Island. They will be hosting a cooking demonstration at the Friday Food Feast on 17 April at the showground, creating and sharing dishes with the audience that have been inspired by local food and people.
It is one event you don't want to miss! Visit the Flinders Island Food & Crayfish Festival website here!
Photography credit: Adam Gibson