The deal was done in a hotel room in the middle of a sweltering Sydney summer, with a real estate website on the laptop and a map of NSW on the bed. London residents Jane and Neil Mackenzie were on one of their regular trips back to Australia, so in the heat of the day they decided to take the plunge and make the visit a permanent one.
"We knew we wanted to do something in hospitality, so it just made sense to be within weekend commuting distance of Sydney," Jane explains. "We worked out what we could afford by selling our home in London. There were a couple of non-negotiables: I wanted a swimming pool and air conditioning and Neil wanted a Wolf cooker."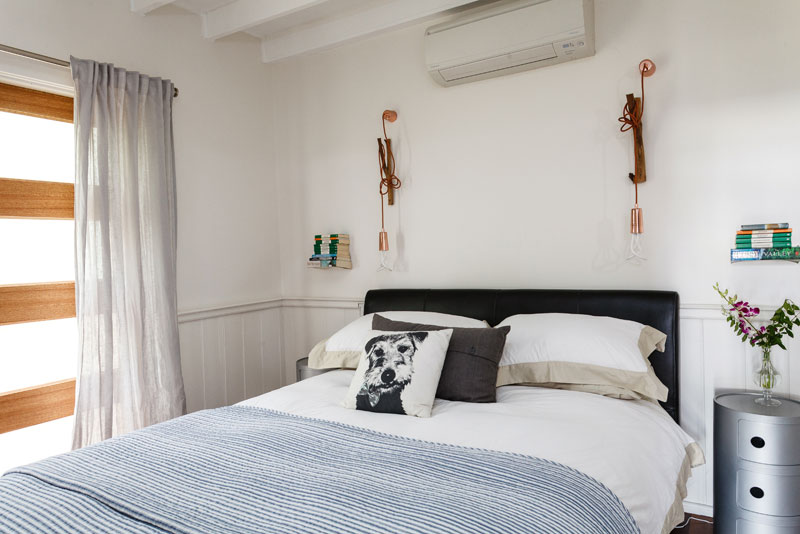 Cooma-born-and-raised Neil had spent the best part of two decades in the UK working as a chef. He first went to London as a backpacker, completed training as Leith's School of Cookery and Wine and then worked for Yottam Ottolenghi and Fishworks before starting out on his own with a catering company Lovefood, which specialised in catering for crews on advertising photoshoots. Buckinghamshire girl Jane drove a desk, working her way up from marketing jobs in retail to a position as head of marketing for retail giant Marks & Spencer.
"For the final 10 years I ran the design studio," Jane explains. "With 84 staff it is one of the biggest design studios in Europe. We were responsible for all brand design … everything from packaging, décor and windows to catalogues, brochures and magazines. The upshot of it was that we were both working 12-hour days and whatever hours we spent together we were totally exhausted."
Inevitably, the couple reached the conclusion that there must be a way of finding better work-life balance. The move to Australia, followed shortly after by their Parson Jack Russell pooches, Doug and Bob, was the first step. Finding the perfect property on which to run bed and breakfast accommodation took a bit longer than the initial foray in Sydney, but eventually they found what they were looking in Mansfield on the Manning three and a half hours north of Sydney near Taree on the mid-north coast.
The 16-acre (6.5-hectare) property is spectacularly located on the banks of the Manning River and included a homestead and two guest cottages, which had been built according to environmentally sensitive standards in 2002. The previous owners had commenced a bush regeneration program by planting more than 4000 native trees, so when Jane and Neil took over they inherited a good starting point on which to build their dreams.
For Jane and Neil Mackenzie's delicious recipes, click here.
This story was originally published in the August 2015  issue of Australian Country. Order the issue here.
Click here for more food files.
Words Kirsty McKenzie
Photography Ken Brass