Necessity mothered invention when Sue and Chris Alison established a productive garden to supply fruit and vegetables for their cafe at Hyams Beach on the NSW south coast. Being three hours away from the Sydney markets meant that fresh herbs in particular were hard to source, so the couple decided to grow their own. Now the produce from their kitchen garden has become a drawcard and locals and visitors flock to the cafe to enjoy each season's latest offerings.
The Alisons have owned the Hyams Beach Cafe since 1992, when Hyams was still a sleepy little seaside village to which families returned every year for holidays. Thanks to the fact that the town is surrounded by national park and the ocean, it's not grown much in size. For most of the year, Hyams remains what it was, with about a third of its 260 or so houses permamently occupied, mainly by retirees, who love life in the slow lane. Come summer, however, it's a different story, with just about every property in town commanding rentals of thousands of dollars a week. Holidaymakers flock to grab a spot on the beaches the Guinness Book of Records proclaimed as having the world's whitest sand.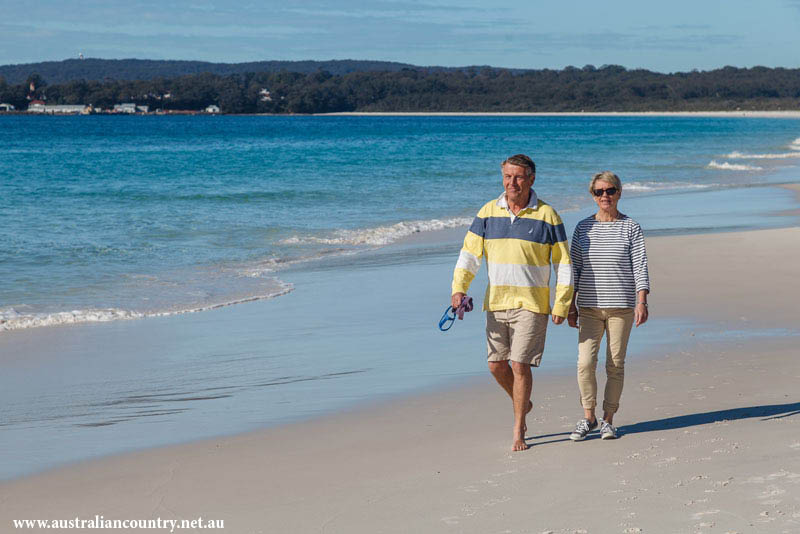 You can find the cafe's recipes here.
This story was originally published in the February 2016 issue of Australian Country. Subscribe to the magazine here.
Click here for more food files.
Words Kirsty McKenzie
Photography Ken Brass