If Helen Waterworth has her way, Australians are about to change their shopping habits. As the marketing manager for Perfection Fresh, her mission is to educate our nation to recognise and buy table grapes by their varietal names. Just as we buy Granny Smith apples to make a pie, Fujis for their sweet crunch in a fruit salad and Pink Ladies for the lunch box or dessert, Helen wants us to know our red, green and black grapes by their proper names and be able to tell our Midnight Beauties and Sable Seedless from our Adora Seedless, Autumn Crisp and Scarlotta Seedless grapes.
Perfection Fresh and Costa are the two Australian marketing arms of the Californian table grape and stone fruit giant Sun World, which grows and sells grapes under licence all around the world, from California, Mexico, South America, South Africa and Israel to China, Spain, Italy and, of course, Australia and New Zealand. Sun World's research and development department is dedicated to bringing new varieties of grapes to the table, extending the season with early- and late-ripening fruit and teaching consumers new ways to use them. Sun World R&D truncates its grape varietal names to Sugra and while more than 50 Sugras have been developed during the 40 years the company has been in business, only five of them have been commercialised. And with input from Helen Waterworth and her counterparts around the world, they will doubtless become household names.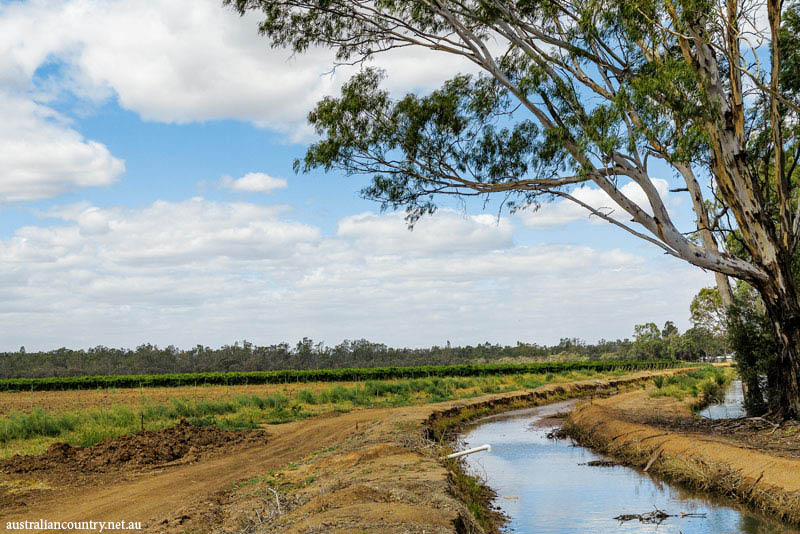 As part of the great grape education program, Sun World has more than 950 partner growers producing premium-quality fruit under license. In Australia, they are concentrated in central Queensland and along the Murray River in the Riverland region of South Australia and the Sunraysia district of NSW and Victoria centred around Mildura and Robinvale. On a late-summer day, Australian Country was lucky enough to be invited to attend a lunch hosted by Sun World in the packing shed at the Constantino family farm in Robinvale. The guests included local farmers who are contracted to supply grapes to Costa or Perfection Fresh as well as Sun World representatives.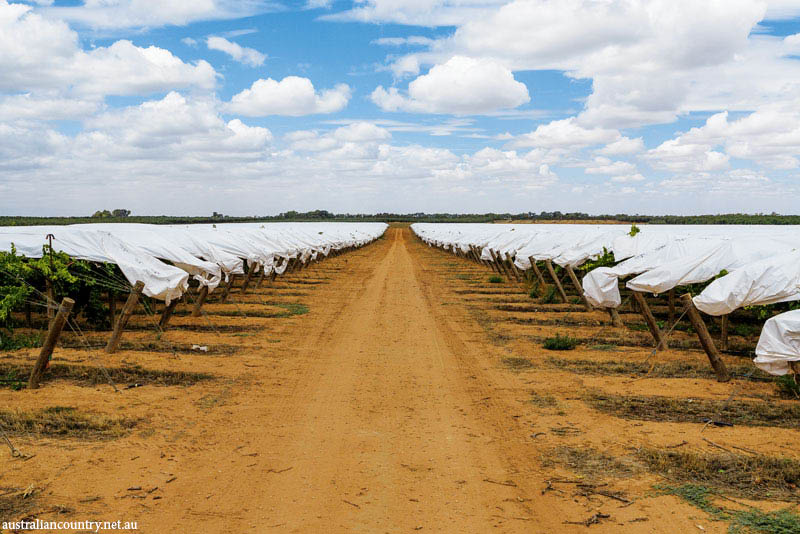 The message was there for all to see on the plate: the lunch box or cheese plate is just the beginning when it comes to enjoying table grapes. The hosts had invited chefs Dag Demarkow and Tim Rivers of the celebrated Trentham Estate winery restaurant to devise a menu showcasing the culinary potential of the Sun World varieties. An antipasto plate featured a house-made chicken terrine partnered with Midnight Beauty grape chutney, while the main course of locally farmed Murray cod came with a Midnight Beauty butter sauce, boulangère potato and a fennel and mixed Sun World grape salad. More local produce starred for dessert: a quenelle of whipped blue cheese, with Monsons honeycomb, Sable grapes and candied walnuts.
This story was originally published in the June/July 2016 issue of Australian Country. Click here to subscribe to the magazine.
For more food files stories, click here.
Words Kirsty McKenzie
Photography Ken Brass