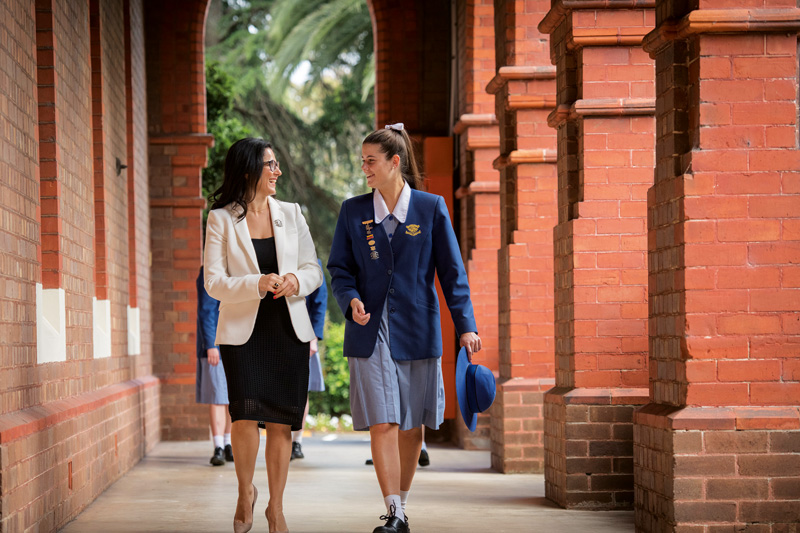 Mary Ward may not exactly be a household name, but to students and teachers at the seven Loreto schools across Australia, she is both an inspiration and a role model.
The 17th-century religious sister was both a pioneering feminist and a deeply devout advocate of education for girls. In spite of often deep opposition from the Catholic Church, Pope Pius X, his cardinals and male religious orders, Mary remained steadfast in her mission to bring "justice, equality and healing to the world through education and other means congruous to the times". Born in England at the time of William Shakespeare and Elizabeth I, she founded the Institute of the Blessed Virgin Mary (IBVM, also known as the Loreto Sisters) and established schools all over England and Europe. At one stage in her campaign she and a couple of her cohorts walked the 1500 kilometres from Liège in Belgium to Rome in their bid to have their order recognised by the Pope, but Mary faced imprisonment for her actions.
She was eventually pardoned by the Pope and released and, despite her failing health, headed back to England to open yet another school. Her determination to take the role of religious sisters out of the enclosed convent and into public life, to wear contemporary dress rather than habits and to be subject to the Pope alone and not a male religious order doubtless went over like the proverbial lead balloon but, until her dying day in 1645, she remained undeterred.
Little wonder then, that for students at Loreto Normanhurst on Sydney's north shore, and more than 90 other schools around the world, Mary enjoys legend status. "Mary Ward is not just our founder," the school's 2019 boarding captain Ella Anderson explains. "She is integral to our school culture. We live by her mantra, 'Women in time to come will do much'. We know that there is nothing women can't do or achieve if they set their minds to it." Ella comes from Tamworth and she is the middle child between two brothers. She went to a co-ed Catholic primary school in her home town and also went to a co-ed high school until she moved to Sydney in year 10 and joined the boarding house of more than 150 boarders. Loreto Normanhurst, which was established in 1897, now has a total enrolment of approximately 1000 students from years five to 12.
School captain Evie O'Brien supports Ella's conviction and adds that Mary's core values of freedom, justice, sincerity, felicity and verity are as important to the Loreto ethos as they were 400 years ago. "Every year we focus on one of those values and this year it's sincerity," Evie says. "We actively focus on that value for the year. Ella, our vice-captain, and I recently spent the weekend in Melbourne meeting with the other Australian Loreto school captains and we brainstormed a lot of strategies for implementing sincerity. It might be as simple as giving compliments and recognising achievements, or welcoming students to school each day as they come through the gates. But done sincerely, it can have a big impact on a person's mental well-being. One of the things we talked about was the importance of learning acceptance of where you are and acknowledging your strengths and struggles. We follow the Ignatian example of reflecting on the day and recognising the positives. You acknowledge the negatives, but you don't dwell on them."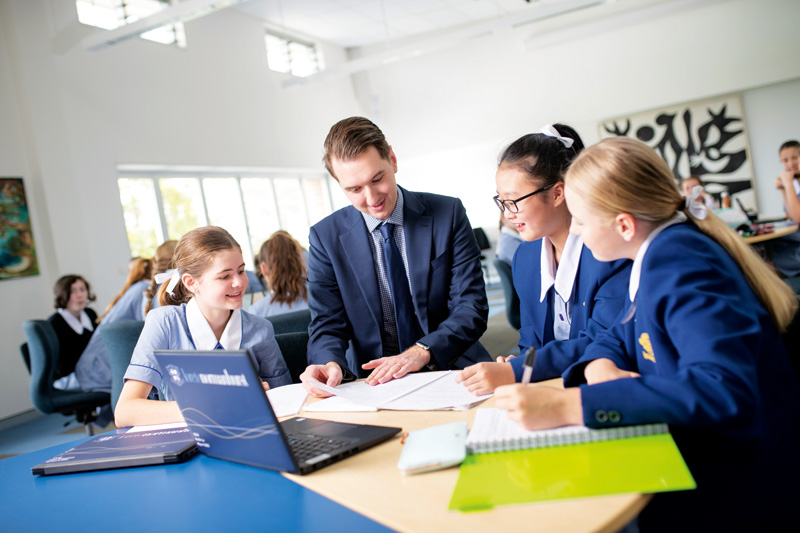 The eldest in a family of two sisters and a baby brother, Evie also attended a co-ed primary school and believes that at this stage in her academic career, the same-sex environment provides a greater sense of security and encourages young women to take more risks, both in the classroom and socially. "In my captain role, I have to do a lot of public speaking and I feel much more comfortable than I did in primary school," she says. "When I was in a co-ed situation, I often felt the boys were keeping tally of my mistakes. Here it is much more supportive. We are always encouraged to adopt a gentle feminist perspective and taught that we don't have to adopt a male persona to achieve at school or in the workplace."
Loreto Normanhurst principal Marina Ugonotti sees many benefits to an all-female school environment. "The obvious starting point is that all the leadership roles are given to girls," she says. "Some conscious and unconscious barriers are removed when boys are not in the classroom. Also gender stereotyping can be named in a safe space, so there's no such thing as girls' subjects and boys' subjects, there are just subjects. For example, physics is well represented here and even though mathematics is not compulsory, many of our students choose to study maths including at extension level. We are also offering the new extension science syllabus this year."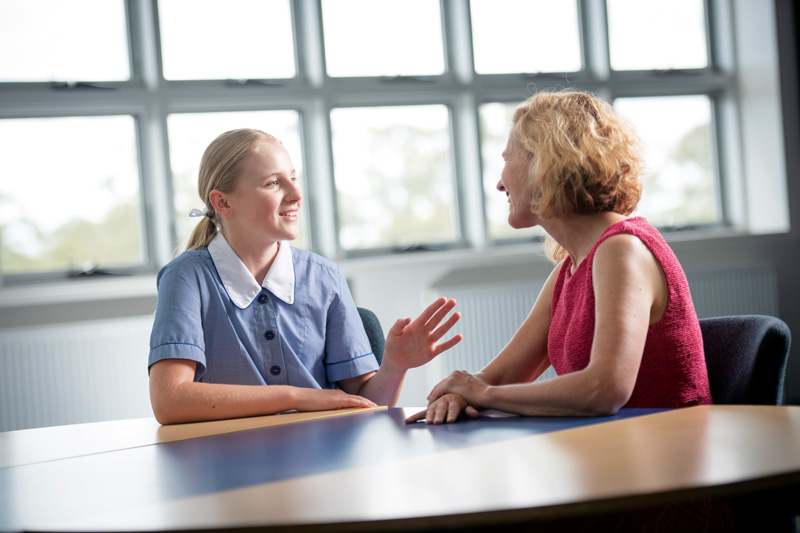 The principal says that another interesting by-product of an all-girls environment is that the students tend to be more competitive than they might be in a co-ed situation. "Competitive in a good way," she adds. "Boys tend to have the competitive urge nurtured from a young age, but not so with girls. In an all-female situation, a bit of healthy competition is naturally enhanced. It's also a great space for girls to find their own voice and develop confidence. As women, we often don't sing our own praises. Research has shown that if a man is applying for the same job as a woman and finds he doesn't meet all of the selection criteria, that would not deter him from applying, whereas a woman would probably not apply. So it's important for girls to develop a sense of self-worth during adolescence. Our founder said 'There is no such difference between men and women that women cannot do great things'. We are all made equal in God's image and we need to remind our students of that."
Often the initiatives to develop strength and confidence come from the students themselves. "A student came to me and suggested we start a program called Supergirl Week," Marina explains. "Her proposal was that girls shouldn't have to wait until they are adults to celebrate womanhood and the power of being female, they have the capacity to care and nurture and effect change at any age. We now have Supergirl Week every year coinciding with International Women's Day. It's also a good opportunity for them to reflect on how fortunate they are to live in this country in this age, and to think about girls in other parts of the world who may not have the same opportunities and access to education.
"We also address the notion of perfection — and how important it is just to be brave and not necessarily perfect. At Loreto Normanhurst, learning is not just academic, it's about developing faith and spirituality, community leadership and extracurricular opportunities. Students meet one-on-one with teachers and tutors three times each term to check in on their growth and acknowledge the whole person at the centre. When girls feel connected and have a strong sense of belonging, good academic results follow as a matter of course."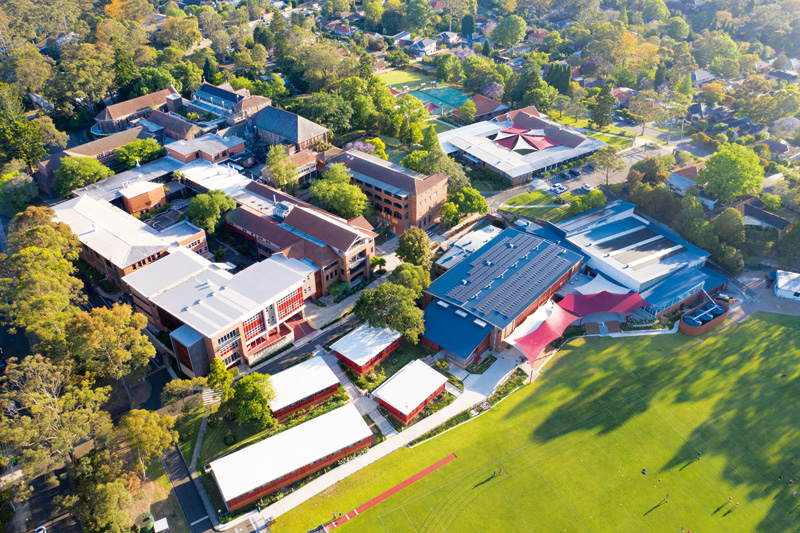 As part of the girls' holistic growth, the school offers opportunities to interact with their male counterparts. "Last weekend, years seven and eight boarders got together with Riverview boys for a sausage sizzle and trivia games and we also socialise with boys during sports competitions, dances and debating," Ella says.
"Older students also have the opportunity to be part of the Ignatian Interschool Forum," Evie adds. "Forum members get together with other schools to discuss issues such as indigenous people, refugees, social justice and climate change."
When creating opportunities for the girls to interact socially with boys, Marina says it's important for them to mix in an environment where they are encouraged to think critically and be creative. "In that way, they are building more meaningful relationships."
Ella adds that at Loreto Normanhurst, she feels a lot less judgment and more freedom to be herself than she did in a co-ed school. "It's easier to thrive without worrying about what boys are thinking," she says. "The common perception is that you lose touch in a single-sex school. But that's not the case at all. It's just a matter of getting the balance of interaction right."
The complete story was originally published in Australian Country issue 22.2. Click here to subscribe to our magazine
Words Kirsty McKenzie